Most Expensive Cosmetics
3:12 PM
Hey girls! I know you'd love to see this post. Cause you read the word - Cosmetics! A name which makes every woman excited about since it's near to impossible that there would be any woman in this world who wouldn't love to wear cosmetics.
I've recently read on
Forbes
about the world's most expensive and exclusive Age-Defying Facial products with an average price of $402 per ounce. The typical price of products we see at drugstores and department stores is around $5 per ounce. Now, what is gold. These people really know that ladies will do everything to look young and beautiful. No matter how expensive a cosmetic product may be, women still manage to buy them because when it comes to beauty then there are no bounds like money or anything. What makes these products so expensive? Many of them are made from expensive ingredients such as crushed pearls, caviar and exotic antioxidants extracted from rare plants like the Chilean evergreen tree.
Let's take a look at some cosmetic products which unfortunately, we can't afford. Haha.
Kiss Kiss Or & Diamonds from Guerlain
This super luscious and sexy lipstick from Guerlain has a price tag of $62,000, adorned with 110g of solid 18 carat yellow gold and with that it is further sprinkled with 199 diamonds of 2.2 carats. This lipstick is reported to be the most beautiful and unique replica of original top selling Kiss Kiss lipstick in 2005 by Olivier Echaudemaison and designer Herve Van Der Straeten. What's more amazing about this is that you can engrave your name or a message on the case of this product. It is also refillable so you don't have to worry when it run out. Thus this lipstick is one of the most luxurious cosmetics that you can ever have in your life and it brings such a style for you that make you unique from others.
Tracie Martyn's Firming Serum
This facial involves the use of a special device that delivers electrical currents. The currents cause temporary muscle shortening, and have the effect of lifting and tightening the skin. Compared with many of the products on our list, Martyn's Firming Serum is a relative bargain at $175 per ounce. The plant-based serum has green papaya extract, Chilean evergreen, extracts of red wine and several epidermal growth factors.
Murad's CitySkin Detox Treatment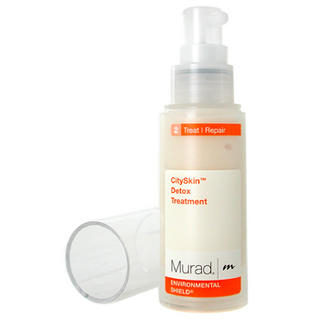 It costs $125 per ounce, contains glycolic acid and a host of antioxidants--all of which are said to neutralize the environmental toxins and pollutants that bombard the skin daily and encourage collagen accumulation and a proliferation of new cells.
I don't really know if these products are highly effective but of course, no matter how much money you spend or how frequent you apply these products, beauty still fades in time. But if you have the money, well, at least the fading process will be delayed for a little while.