The recent chilly weather really made my skin rough and dry. So I decided to shed off like a snake last week and make my feet soft and smooth once a again with Tony Moly Shiny Foot Super Peeling Liquid.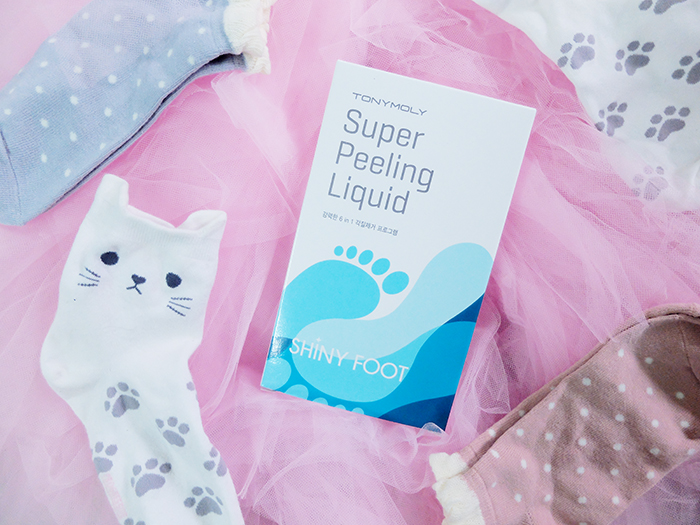 This product is a foot care program that makes feet feel smooth and sparkly shine. It's a 6 in 1 dead skin cell removal program that removes stubborn dead skin cells, enhances moisture, relieves odor, keeps feet clean, soothes irritated skin and takes care of stressed skin.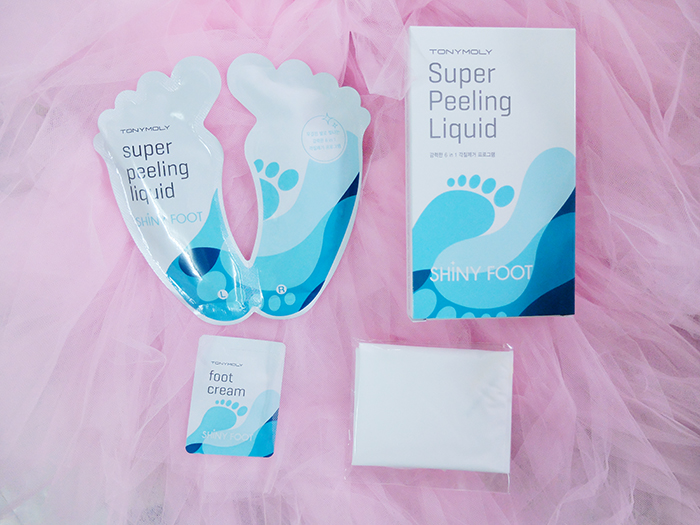 Php 448.00
The box contains peeling liquid, foot cream and foot plastic pouch. This plastic pouch is where you pour the peeling liquid and let it stay for about an hour to allow the skin absorb the peeling liquid.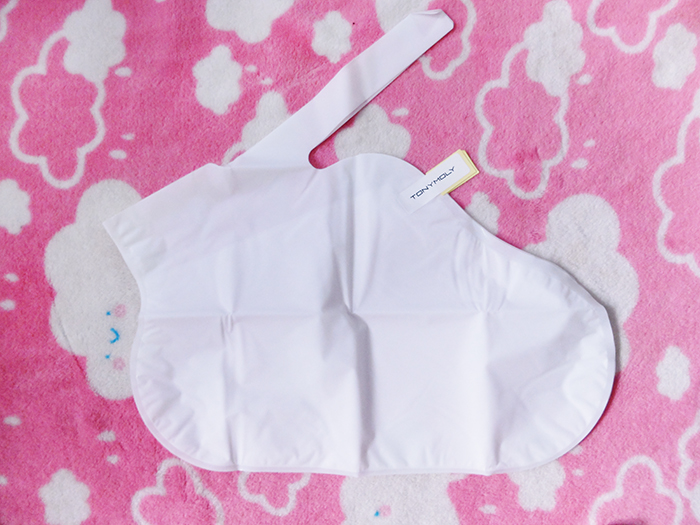 Yes, it has sticker on it so you can secure the plastic pouch and walk around the house freely.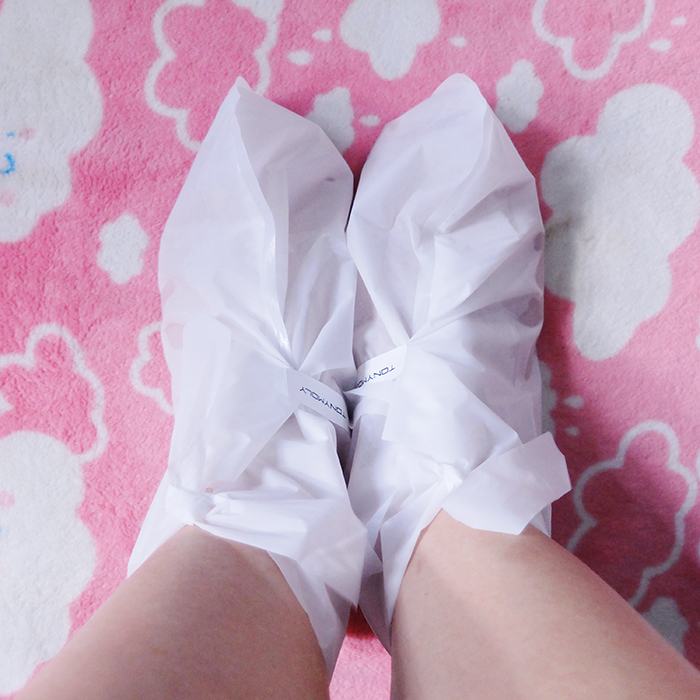 Take off the sheets and wash your feet until the peeling liquid is thoroughly rinsed away. In 4 to 6 days, the dead cells will naturally fall off. It might look tempting, but do not peel off your skin forcefully.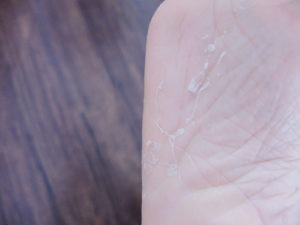 For less than Php500, I was able to achieve clean and smoother skin without leaving the house. I just had to wear closed shoe for about two weeks to make sure that I won't leave dead skin cells around. Super easy to use however, people with eczema, psoriasis, skin allergies or even just sensitive skin, should be wary of the product since it can cause major irritation. If you have open wounds or cuts on your feet, please pass.
The feet project isn't complete yet. After this peeling, I became more obsessed with my feet. So stay tuned on my blog to see progress and check the foot products that I will use next. Have you tried using foot peeling products?
You might also like