Have you planned your summer vacation yet? Ready for the next beach trip, bask under the sun, and wear your new chic swimsuit? It's time for a cheeky summer and hairless days but the real question is – Is your body summer ready?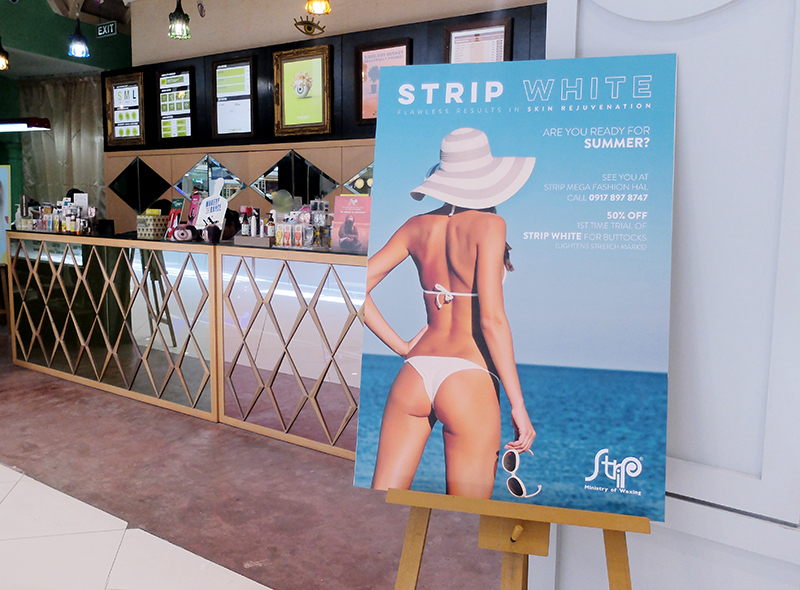 So last week, I went to STRIP MANILA to try their new treatment called STRIP WHITE. It is a non-invasive rejuvenation treatment that revitalizes and whitens skin – improve the skin's texture, pore size, fine lines, stretchmarks, freckles and brighten your skin tone. Very similar to Revlite laser treatment where all your baby hair turns white and eventually falls off, leaving a smoother and brighter skin. This treatment is perfect to even-tone your summer body parts such as your underarms,bikini line and butt cheeks!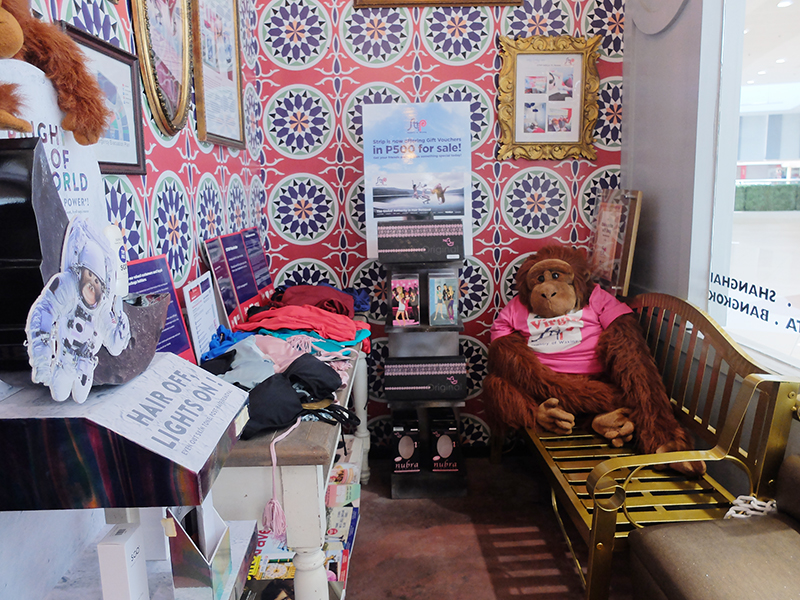 This is where they do the treatment. They have a closet for your things, a bed with a clean towel and the Strip White machine covered with fun Strip stickers.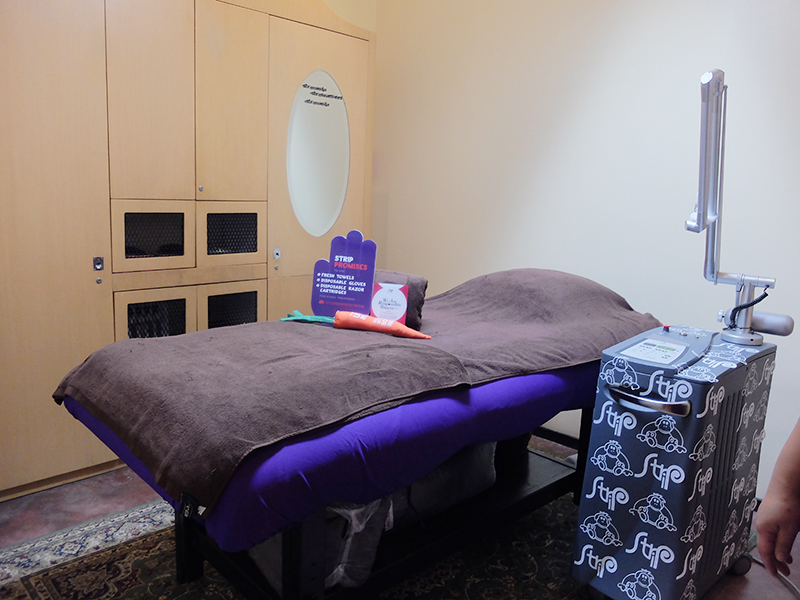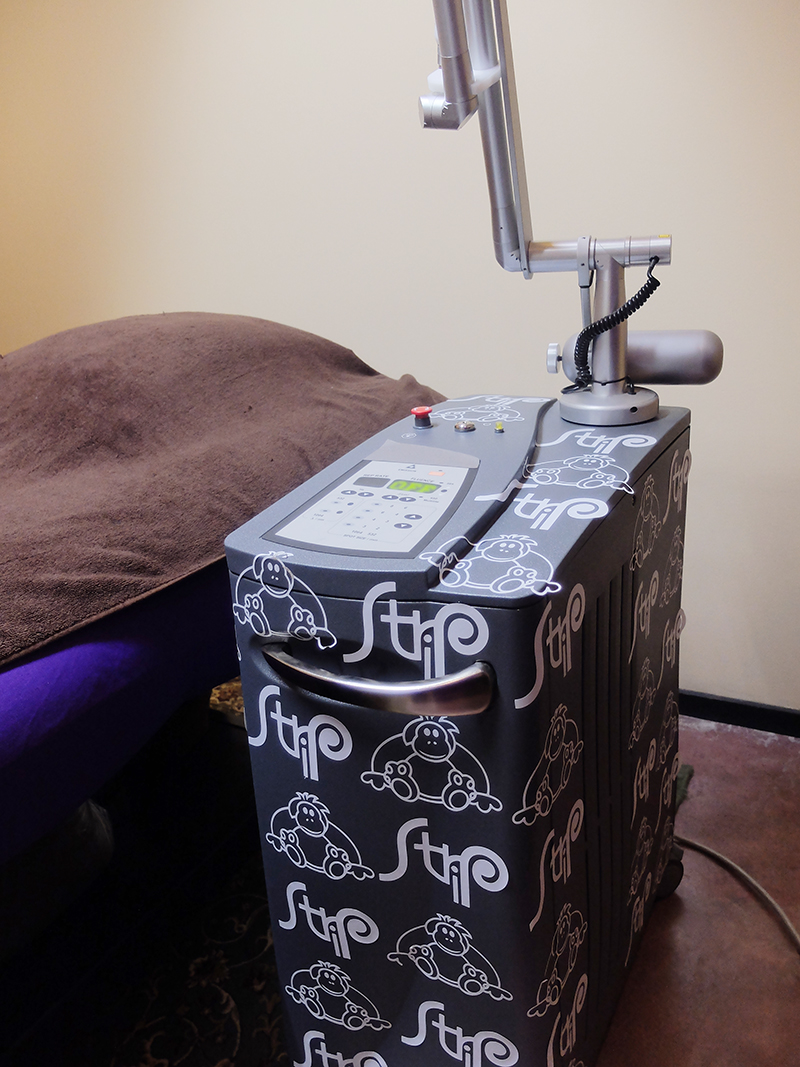 If I would compare this with Fotona machine that I've encountered before for Revlite treatments, this one is pretty small and might not offer a lot of modes of treatments but let's not underestimate this little machine over here…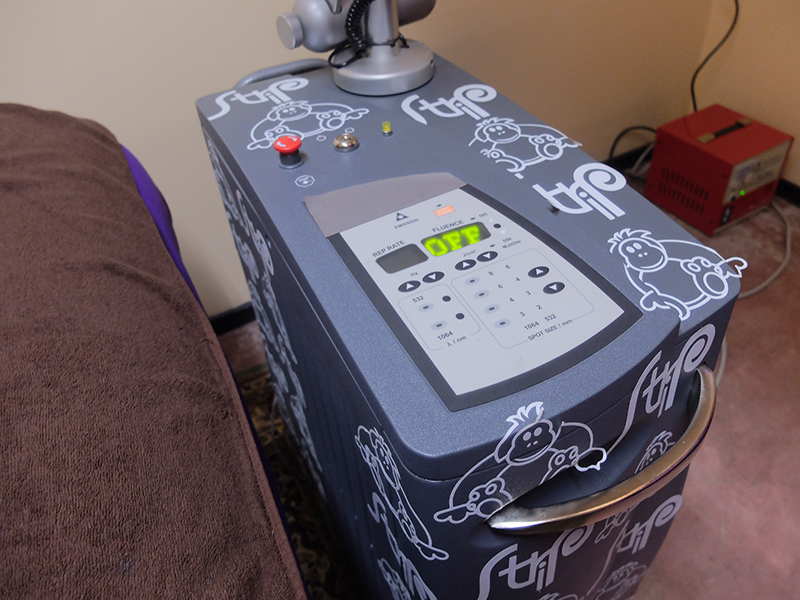 I am currently obsessed with laser treatments because of its immediate and long-term results. I am glad that this procedure is now available at Strip Manila. A new option for me as it is really hard to book a quick appointment at Belo. ;p Since I already had a facial laser treatment a week prior to this one (which I am going to blog and publish with a giveaway) and I applied deo on my underarms that day, I decided to do it on my butt cheeks! XD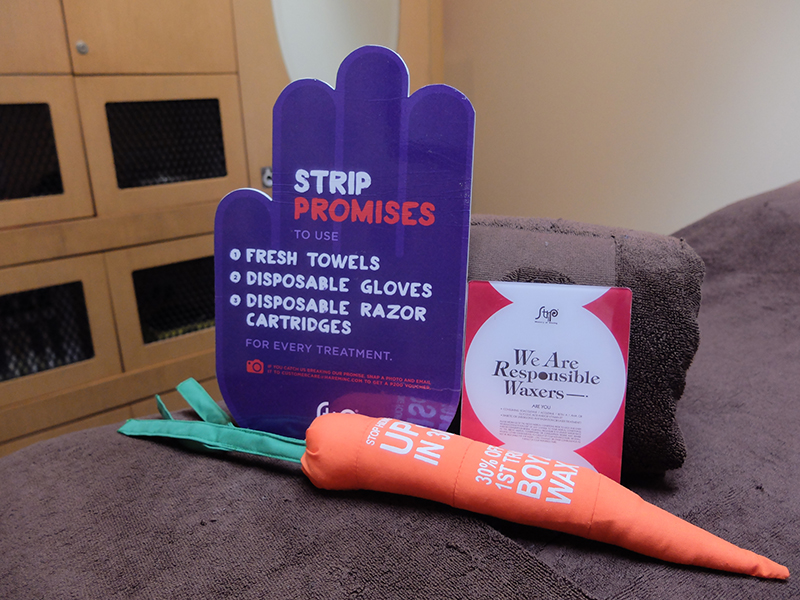 Strip Manila Trivia: All their therapists have to undergo an annual rigorous recertificaition program so you can lay back, relax and be assured your hair removal and laser treatment experience with them is always top notch, always consistent.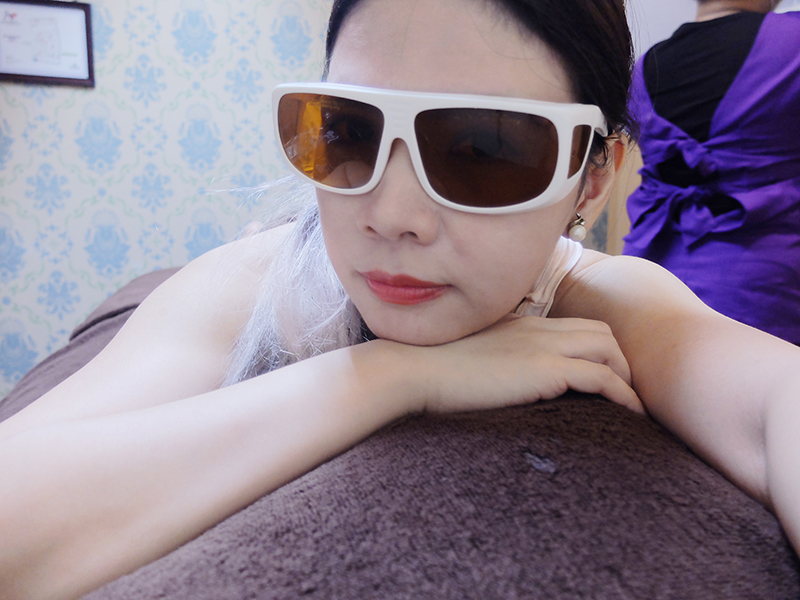 The treatment take about 15-20 minutes depending on the area to treat.  Since the butt cheek area doesn't have a lot of baby hair, I didn't feel anything at all. Normally, this kind of laser burns the baby facial hair and I get shocked every shot. That's why I'm always scared of laser treatments – but I am obsessed with it! Haha! As in, the nurse would need to comfort me or ask me if I am still okay every time they need to take a shot. Here at Strip Manila, I was a little scared at first, but when they started the procedure and realized that I don't even feel anything, I was relieved. No downtime too! You can head over to the beach right away!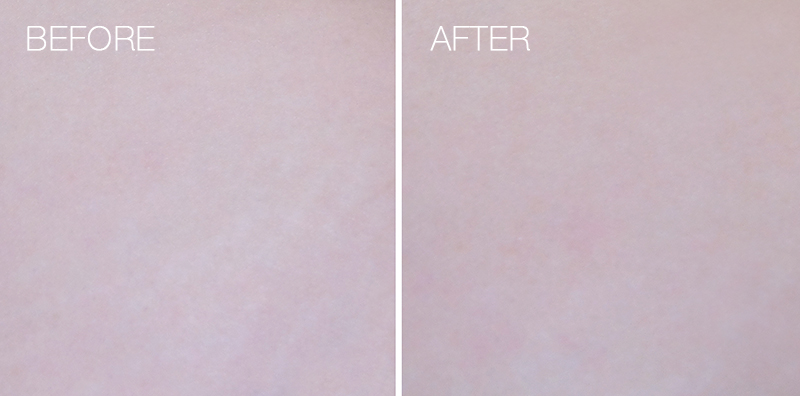 Here's a macro shot of my skin (same spot on my butt cheeks). I am not sure if you notice but on my first treatment, my stretchmarks diminished instantly! This inverted photo might help: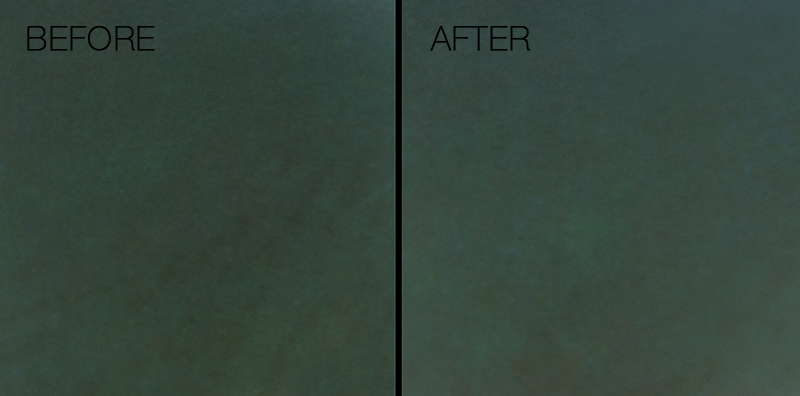 Although I might still need about 4-5 sessions to see the brightening result, I am already impressed with the initial treatment. They also do not recommend to do it on my face as I am currently using peeling products. Hello ZO Obagi! It was also good to know from Charlene Querido of Strip Manila Megamall branch that it may cause skin reactions if I apply strong skincare products and do laser treatments at the same time. Best if I can rest my skin for at least 3 months first before doing facial laser treatments. I really appreciate Chah's suggestion and I might just consider that next time!
Wanna try this treatment? Good news! They're having a 50% off promo valid until May 30, available upon request. Make sure to book an appointment! Strip Manila have branches in Serendra, Greenbelt 5 and at Mega Fashion Hall at SM Megamall.
For more information, please visit www.strip-manila.com. For promotions and other updates, follow them at Strip Manila Facebook Page and @stripmanila on Instagram.
You might also like