How was your weekend? It was really raining hard here in our place so we had no choice but to stay at home. Better safe than sorry. I had to call mom and ask her to come home already when I received her scary tornado experience from her. To keep myself busy, I just did a little experiment while stuck at home.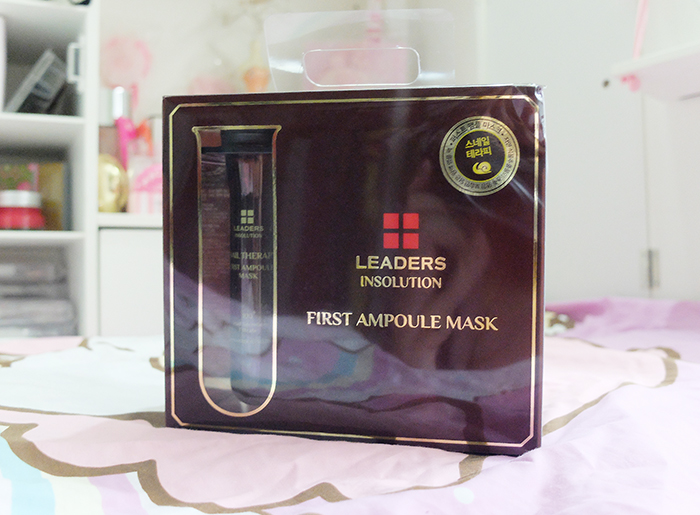 Look at my test tubes.. I mean, my Leaders Insolution Snail Therapy First Ampule Masks!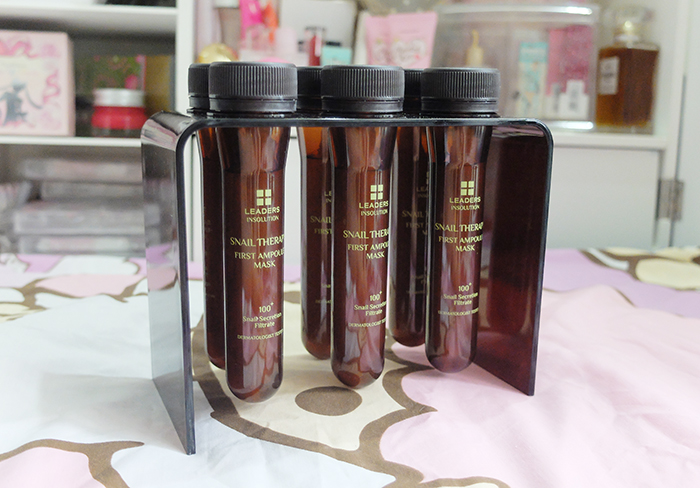 Php 1,798.00 (23ml x 6pcs)
Features:
Camomila Flower Extract is great for acne prone and sensitive skin types.
100% Snail Secretion Filtrate rejuvenates and balances the skin through 4 steps.

The packaging makes me feel that this scientific experiment is legit. Each mask is placed inside a brown acrylic tube diluted with enough essence to moisturize the skin. This masks contains Intensive Moisturizing 9900 Hyaluronic acid + Aloe Leaf Extract. It may look so oily because of the overflowing essence but it doesn't feel greasy at all! Because of this, I was able to try cotton cellulose sheet once again.
Okay, it may look really complicated so here's a guide on how to use it:
1. Open the cap, take the mask sheet out of the ampoule bottle, carefully unfold and attach onto your face matching the positions. This step might be a little bit messy because of the essence.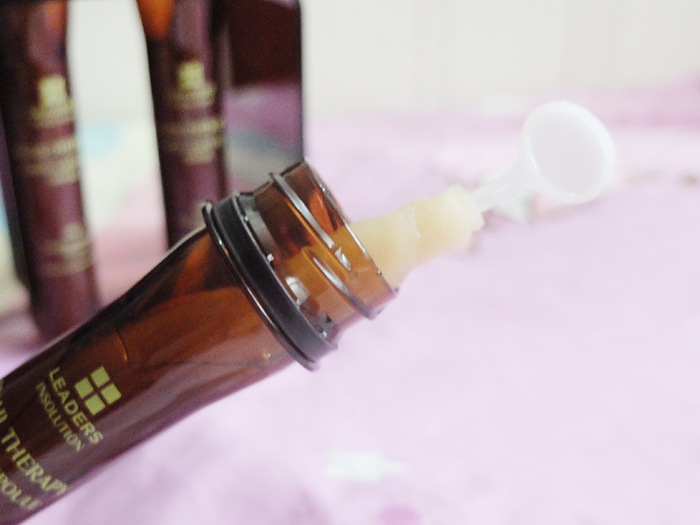 2. Take a 15-20 minutes' comfortable rest, and then remove the sheet. Mine was left overnight because I accidentally took a looong nap.
3. Tap the remaining essence gently for absorption. In my case, I applied the remaining essence on my face while the sheet was still on my face. It doesn't feel heavy or sticky, I swear.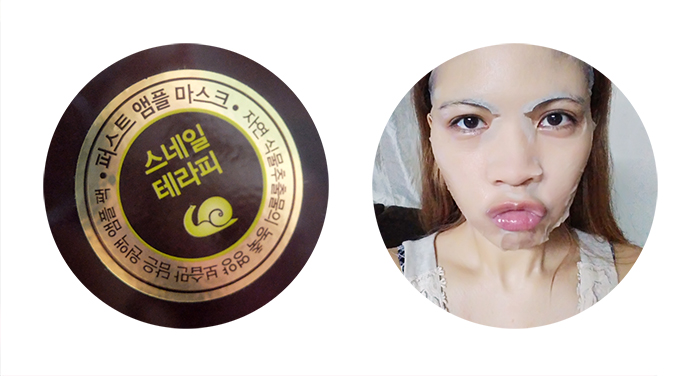 Excuse the Snail Face XD
So this mask helped me in getting rid of a dry spot at the center of my forehead. Hurray! Some of the dry spots on the sides of my ears survived the challenge though. I'll definitely use the rest of the sheets soon to get rid of all the dry spots that I have on my face.
Recommend For:
Signs of Aging
Dry Skin
Troubled Skin
Aside from this fun experiment, I also got myself a couple of Regeneration Mask with Snail Extract masks and Snail Therapy Skin Clinic Mask! Snail extract overload!!!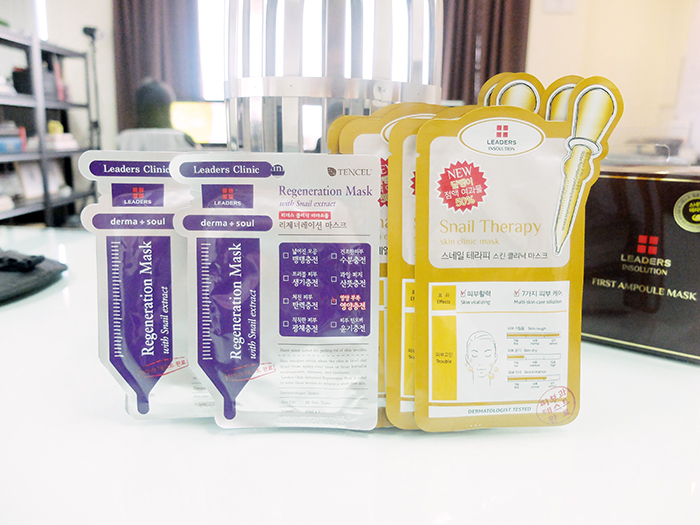 Leaders Derma+Soul Regeneration Mask with Snail Extract is for getting rid of skin troubles while Leaders Insolution Snail Therapy Skin Clinic Mask improves the 7 skin conditions such as hydration, skin texture, rejuvenating, radiance, elasticity, nutrition and wrinkle.
Looking for more types of masks from Leaders? Visit their website here: http://leaders.ph/
You might also like