No more makeup fails this 2017! I'm pretty sure you're all tired of makeup products that fail and melt down in the middle of the day so I'd like to introduce to you L'Oreal Paris' much-anticipated, globally acclaimed long-wearing makeup line that's finally here in the Philippines! ♫ Woohoo~ ( ♫ Blackpink's Playing with Fire)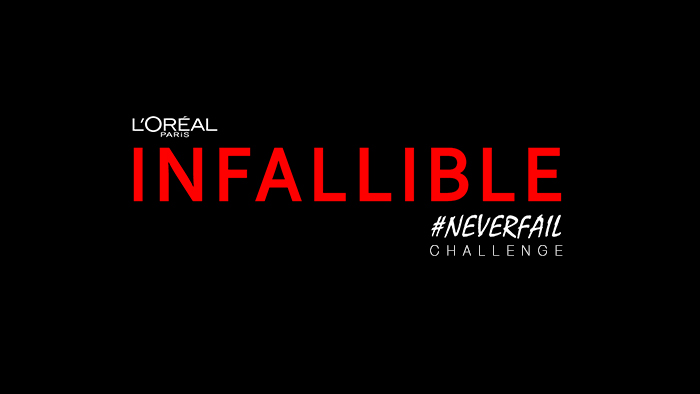 It's INFALLIBLE! A full range #NEVERFAIL makeup from L'Oreal Makeup Designer/Paris. This makeup collection answers every modern Filipina's battle cry to fight makeup meltdown with a complete line of long-wearing makeup. In my kit, I have here Infallible 24HR Foundation, Infallible 10HR Lipstick, Infallible Pro-Matte 16HR Powder, and Infallible Pro-spray & Set Makeup Extender Setting Spray.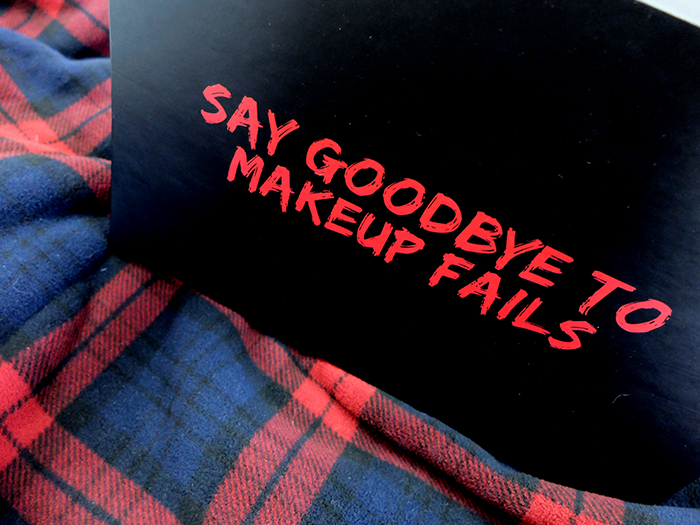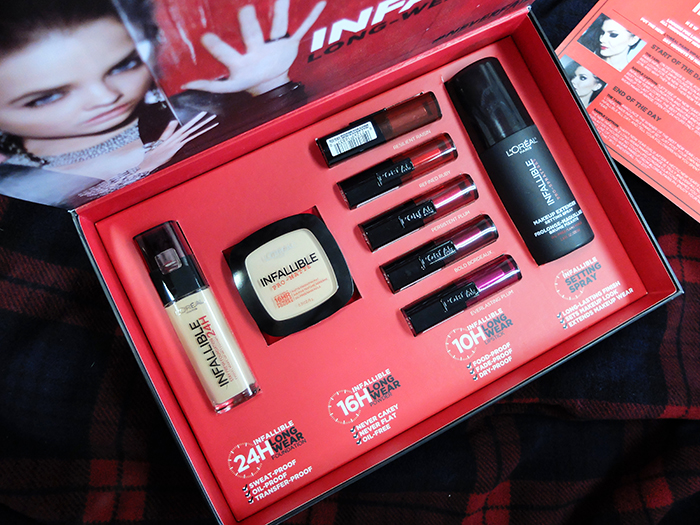 Infallible 24HR Foundation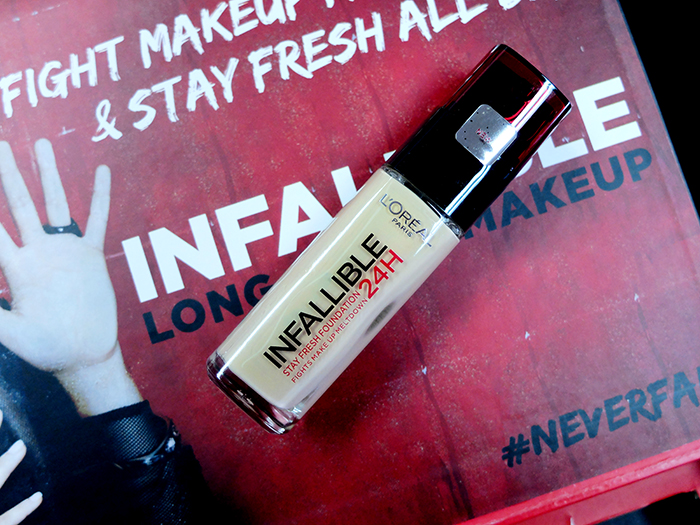 Php 700.00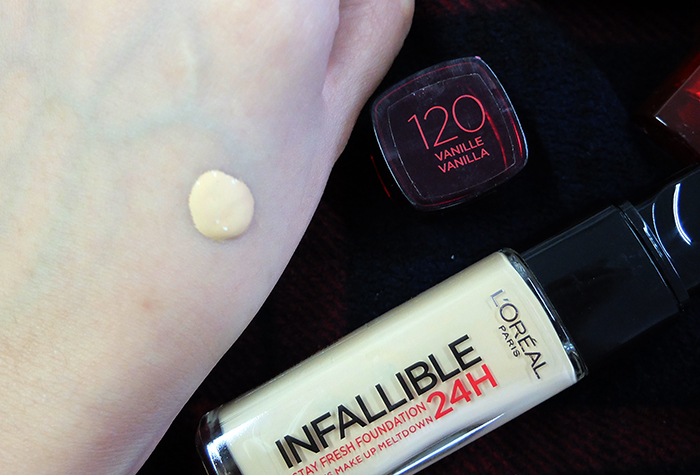 Sweat-proof, oil-proof, transfer-proof! It's a lightweight formula that gives a flawless, full coverage that could last up to 24 hours! No mannequinish makeup look as this one gives a demi-matte finish with no visible shine. Powered by extreme hold pigments that adhere to skin and hydrating hyalluron that gives optimum skin comfort, this long-wearing foundation guarantees no makeup meltdown from morning till night. There are 6 shades available for this product and the shade 120 Vanilla that I have perfectly matches my skin tone.
Infallible Pro-Matte 16HR Powder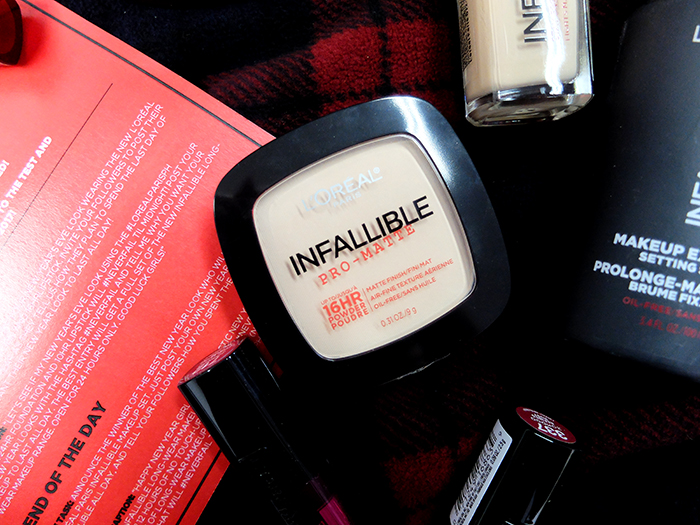 Php 600.00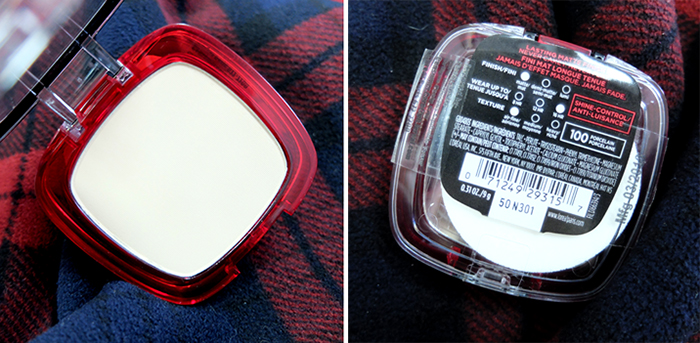 This long-wearing, shine-defying powder creates a perfectly matte finish without looking flat or cakey. It absorbs excess oil and reduces shine especially on my cheeks and T-zone area for up to 16 hours! It can be used alone, to set foundation or dab it throughout the day for quick touch-ups. Available in 6 shades. 100 Porcelain looks a bit light for me but surprisingly, it matches my skin!
Infallible 10HR Lipstick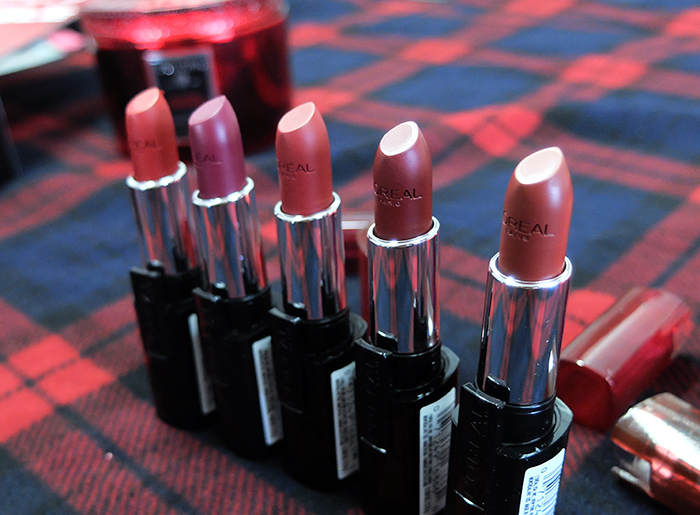 Php 500.00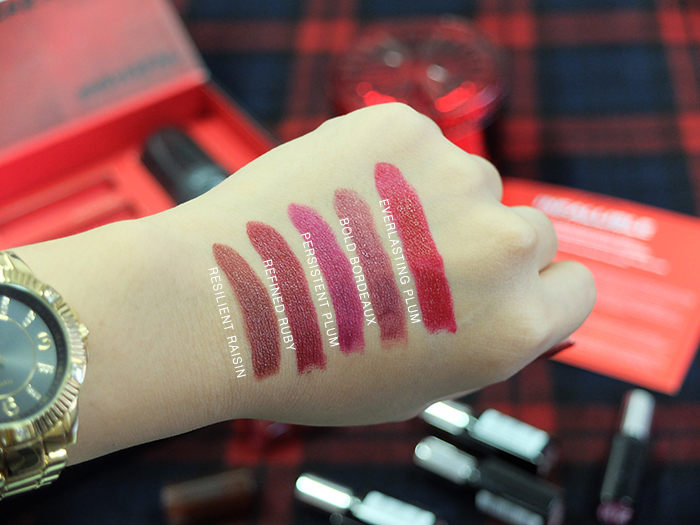 Fading and flaking is not a thing anymore this year. This lipstick has sophisticated, high-impact color and creamy formula that lasts all day! There are 20 shades available: from subdued nudes, to vibrant reds and pinks, to bold and deep hues. I have here Resilient Raisin, Refined Ruby, Persistent Plum, Bold Bordeaux and Everlasting Plum. From those five shades, I like Everlasting Plum most because of the bold fierce look that it gives. So refreshing and different from the Carizza that you know!
I'm not a fan of matte lipsticks as I have very dry lips and I prefer those lippies with a little moisture content. This one's infused with hydrating vitamin E so the lipstick stays fresh and vibrant without feeling tacky or dry at all. It might look a little glossy at first but eventually, this one sets with a demi-matte finish.
Infallible Pro-Spray & Set Makeup Extender Setting Spray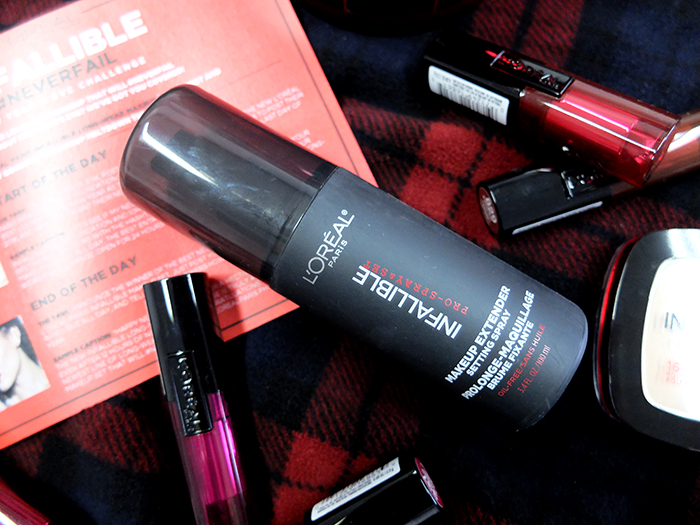 Php 500.00
Set your makeup all day with this lightweight, oil-free spray that can be applied after makeup application. It ensures that your makeup stays fresh and looks "just-applied" the entire day. Aside from that, it also prevents melting, fading and smudging!
Here's my makeup look wearing L'Oreal Makeup Designer/Paris Infallible makeup products at 8:21 am.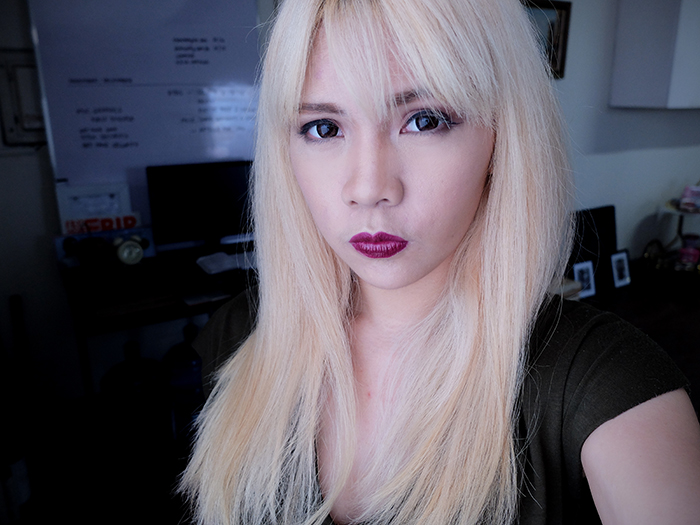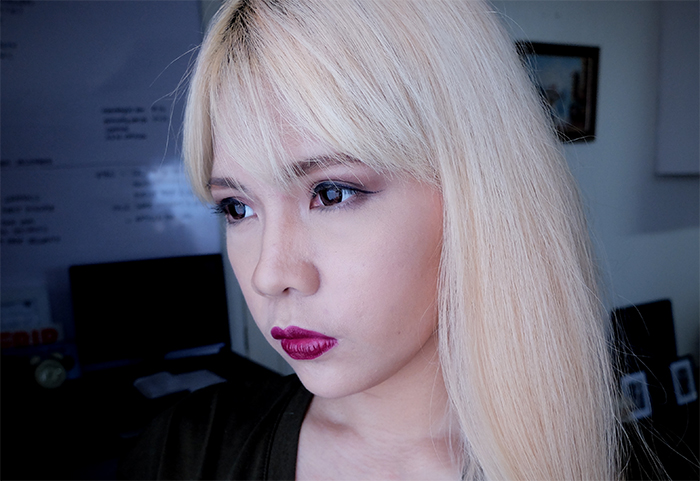 Lovin' my makeup the whole day! I went to work wearing this products and surprisingly, I did not need any touch up at all. I stayed in an air-conditioned room the whole day at work but usually I would feel oily already in the afternoon. Not this time with Infallible makeup!
My eyes were really tired after a hectic day at work however, my makeup is still intact! Here's how I look before I left work at 9:30 pm.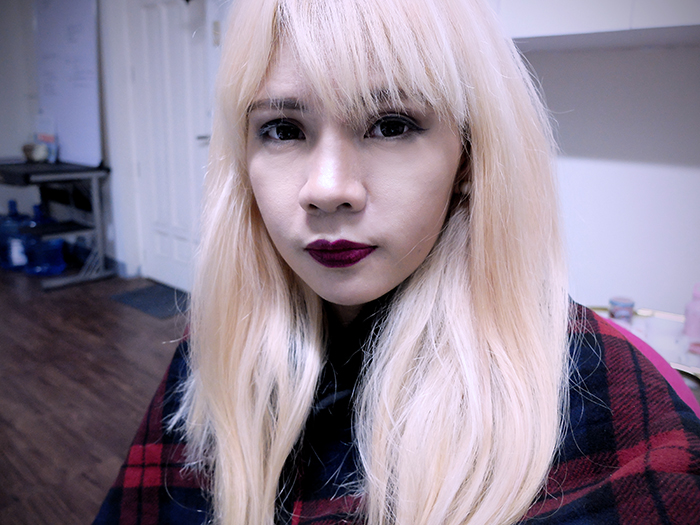 My lipstick stained my drinking glass a little but it was still there at the end of the night and I thought it did not need any retouches anymore. It's proven that the new infallible long-wearing makeup range is truly #NeverFail! No makeup meltdown even after 13 hours of no touch ups!
Fight makeup meltdown and stay fresh all day with Infallible #NeverFail Makeup!
You might also like