Step up your game and fierce it up with the easiest to use liquid liner yet from Maybelline New York. Nothing says bold and confident like Maybelline Hyperink Liquid Liner.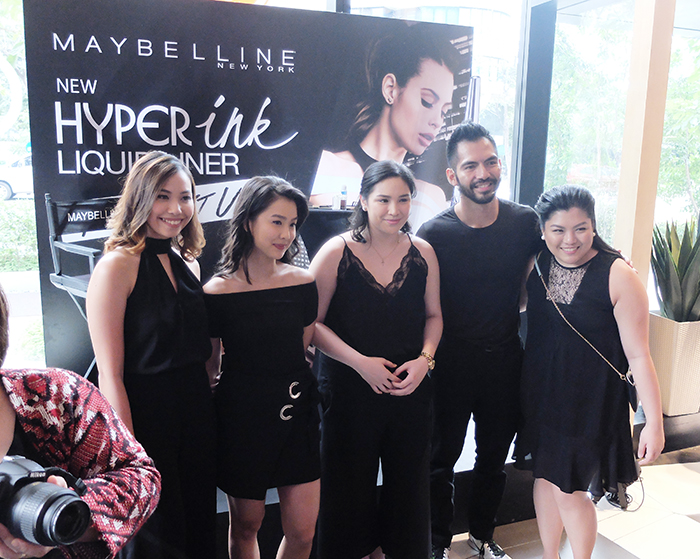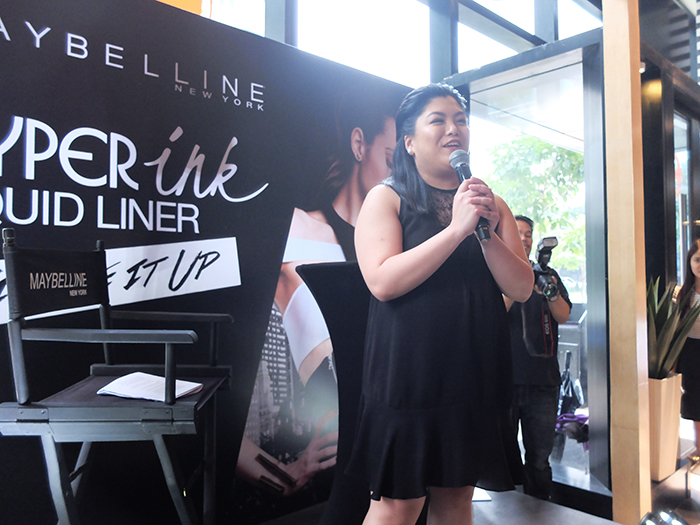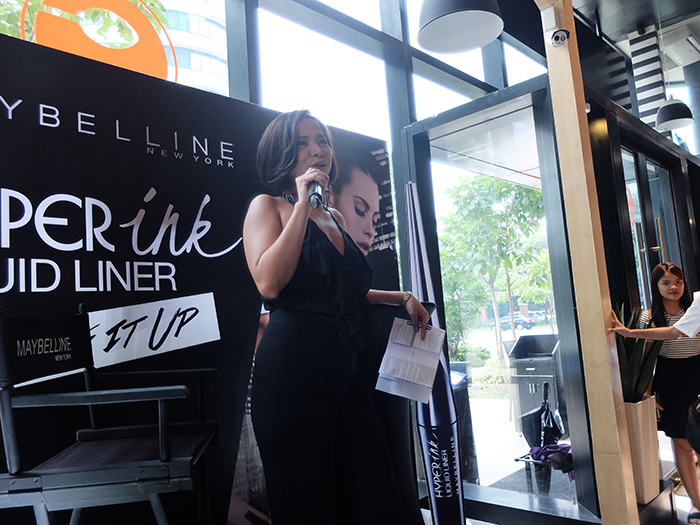 The Maybelline Team prepared some makeover games, tattoo art, customized calligraphy pouches as well as a short makeup tutorial with beauty expert, Jigs Mayuga.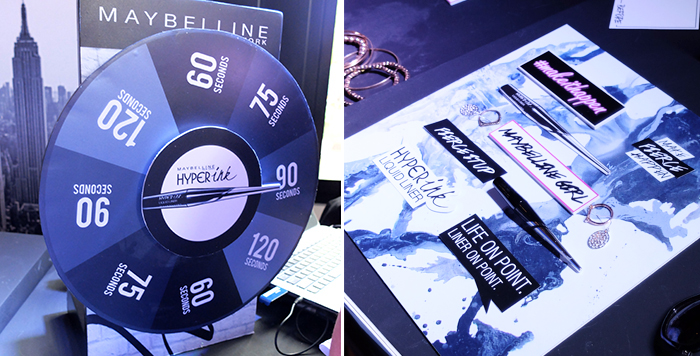 A lot of the guests were all game for the Hyper Ink challenge! We simply had to spin the roulette to know how much time we needed and successfully apply Maybelline Hyper Ink Eyeliner then include the before and after shots in a flatlay. This was the setup before the spin.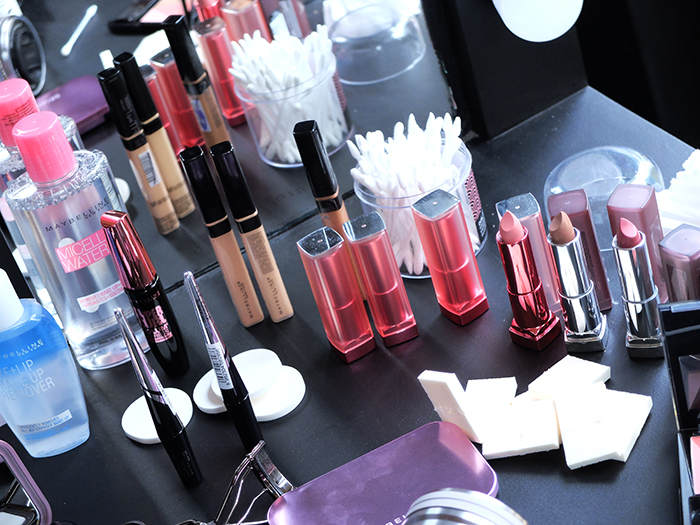 I'm not showing the aftermath! I'm pretty sure you already know what happened next. Haha! A tattoo artist was also invited to prettify our wrists with henna and tattoo stickers.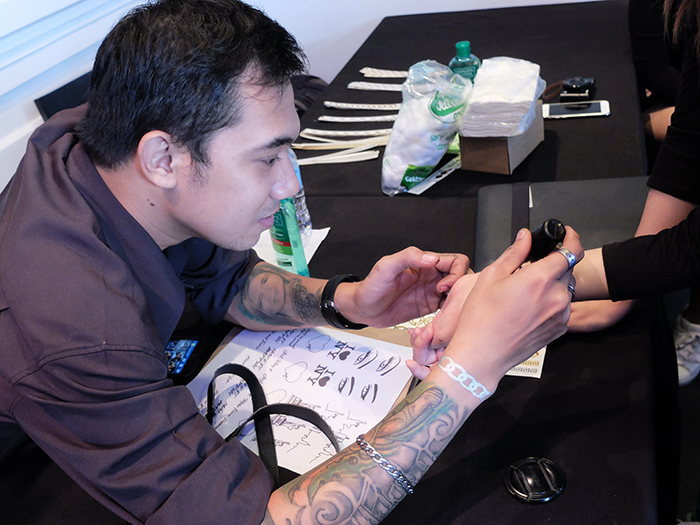 But what I enjoyed most is Grace Carvajal's calligraphy art on Maybelline pouches. She wrote our names on it right on the spot!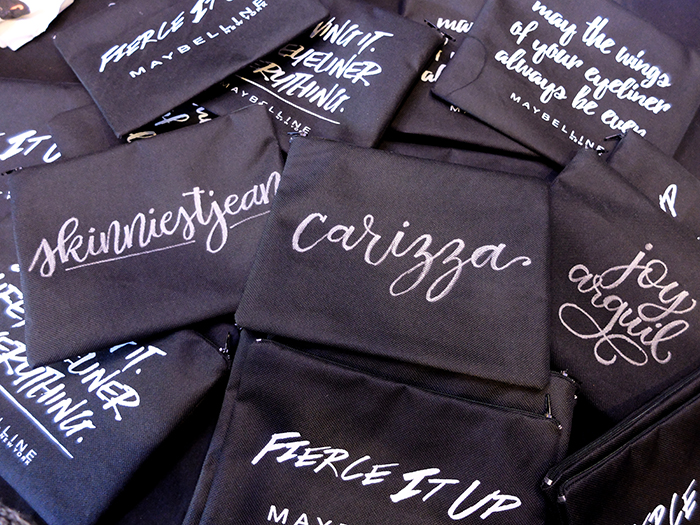 After the fun games and other activites, we had a chance to watch how Jigs Mayuga applied the eyeliner on his models. He also mentioned that he asked a friend to wear Maybelline Hyperink Liquid Liner through crossfit and it didn't budge, smear nor fade at all.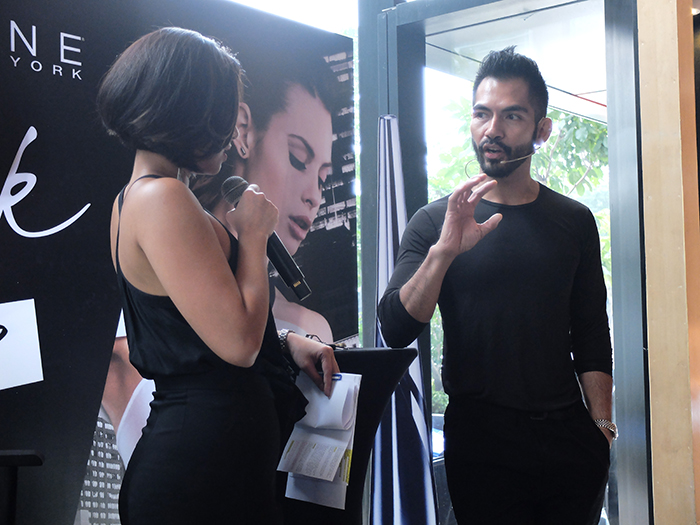 Natural Eye Makeup Look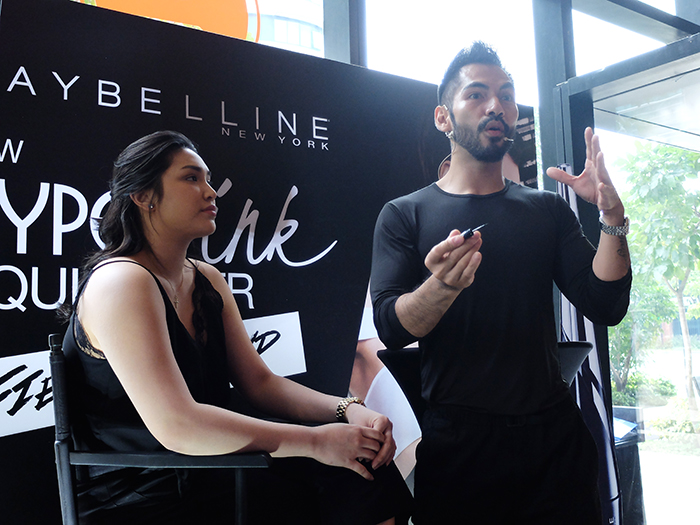 Winged Eye Makeup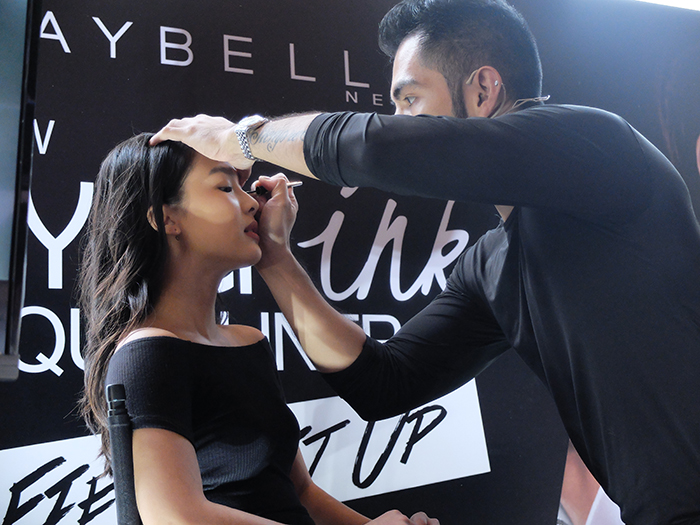 Double Winged Eye Makeup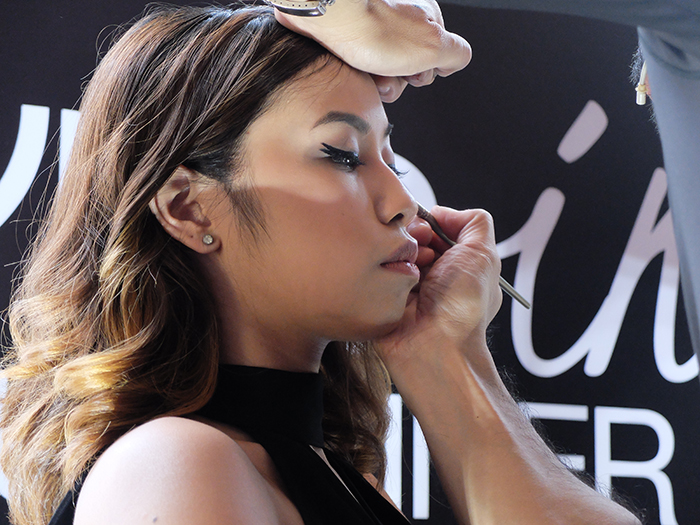 Three Eye Makeup Looks with Maybelline Hyperink Liquid Liner

I also tested the product right after that. As always, we got a fun press kit from Maybelline.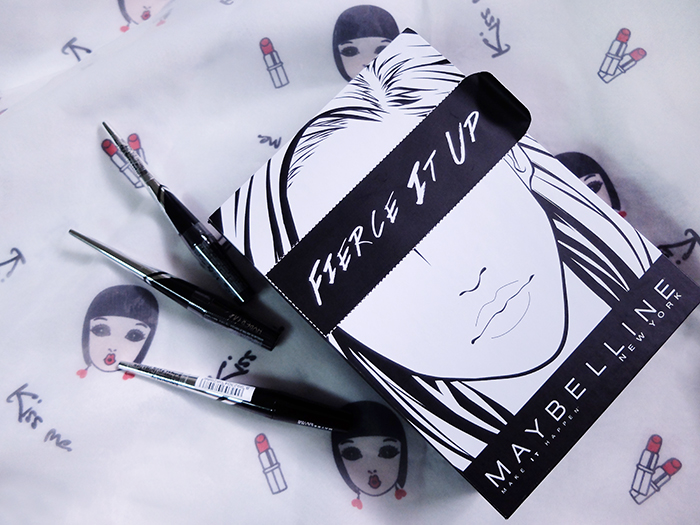 Maybelline's press kits are always impressive. For this one, I just tore the black cover and it showed a fierce eye makeup look!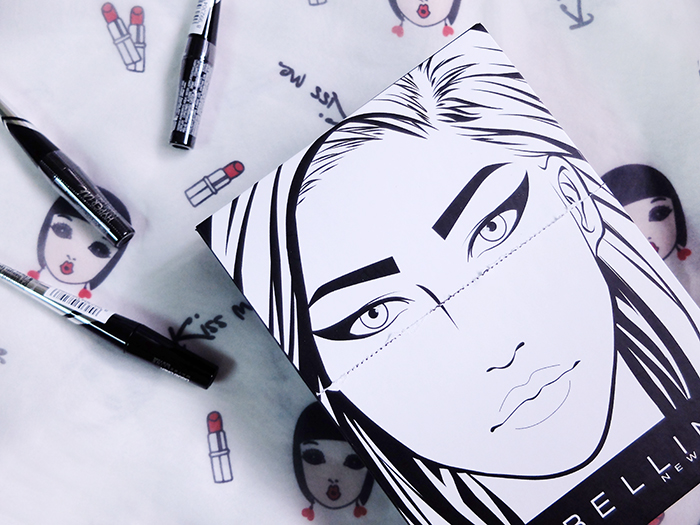 The pen itself is nothing special but it has an extra long cap which makes it easier to hold during application.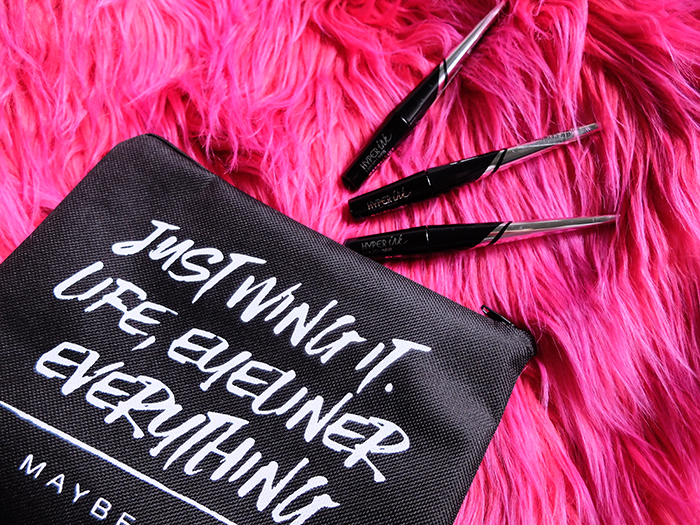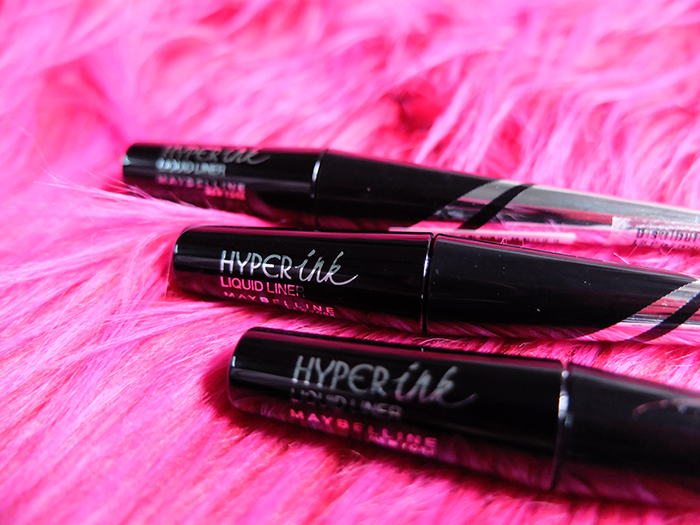 The felt tip absorbs the ink generously. You might want to apply it on your wrist first or dab it back in its container to avoid thick application.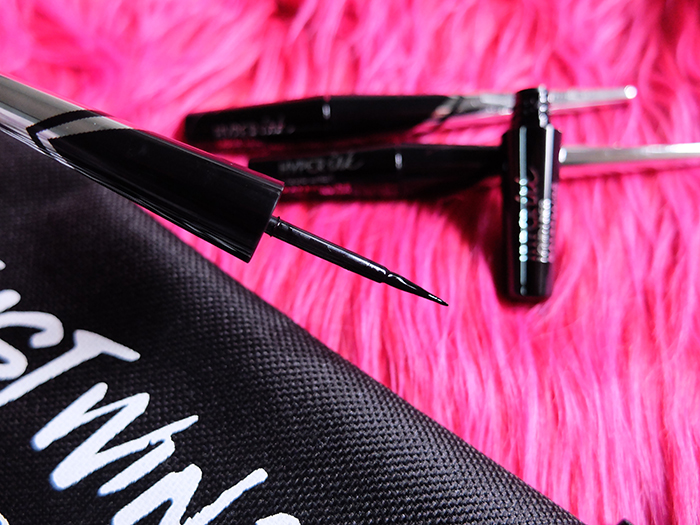 I love it as it did not seep into the fine lines of my skin! Normal rubbing is fine however, rubbing + water is not a good combo for this product. You shouldn't rub your eyes with sweaty or wet hands as it will really smudge.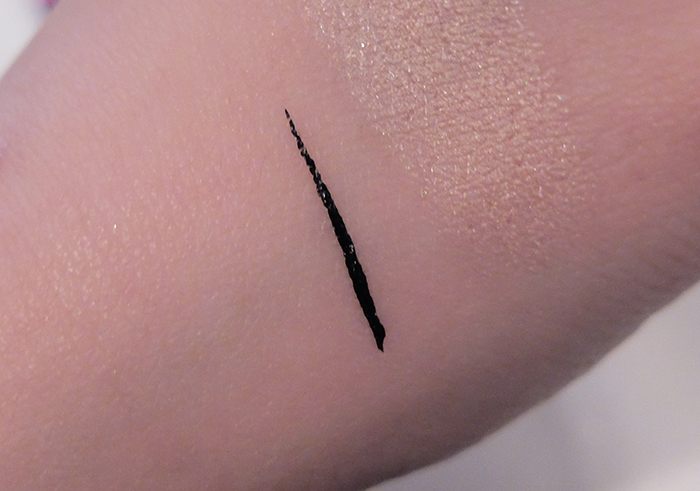 Did I already mention it's only Php 199.00? Now, how can I complain??? It really makes a big difference. Here's how I look with and without the eyeliner.
Get that instantly fierce eye makeup look with just one stroke! Long-lasting, smudgeproof, easy-to-use and the blackest of black eyeliners is now available to Filipinas, thanks to our most-loved makeup brand, Maybelline New York.
You might also like