Sooo many backlogs, I just noticed I am about to finish this concealer that I got from TonyMoly and up until now I haven't share with you guys how great this product is! So I immediately went through my files in my laptop and looked for my TonyMoly road test photos. These photos were taken months ago before I colored my hair blonde and I also noticed that I used only one brand to achieve this look!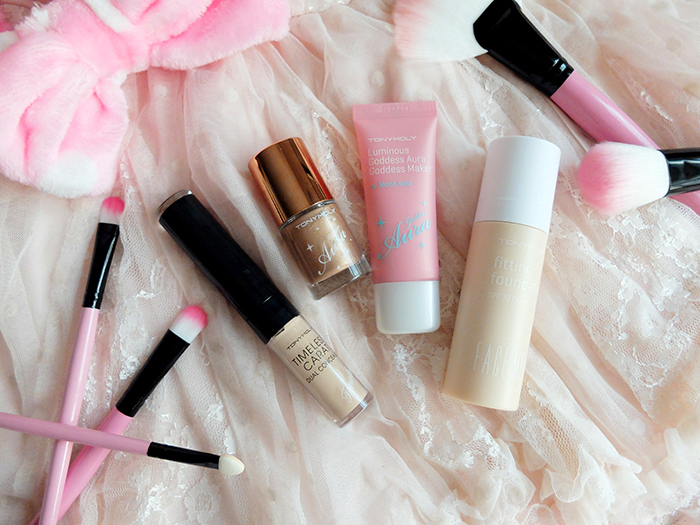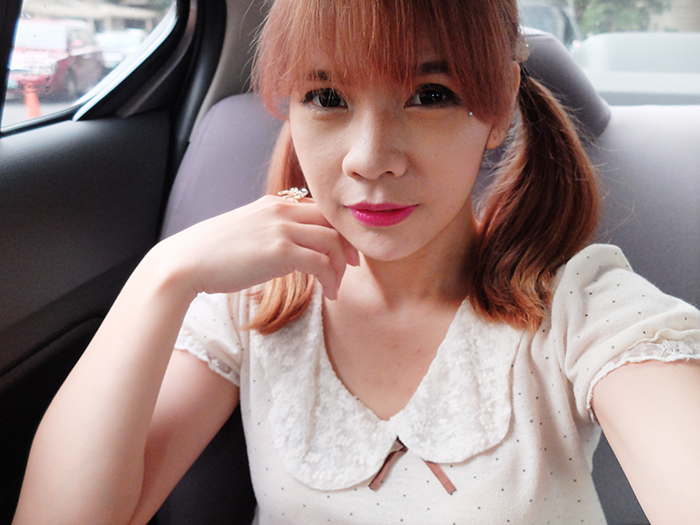 I started with TonyMoly Luminous Goddess Aura Goddess Maker in 01 Moist Aura with SPF30 PA++. Moist Aura is their makeup base variant that gives a moisture looking finish while the other two, Silky Glow and Night Gloware for covering blemishes and contouring respectively.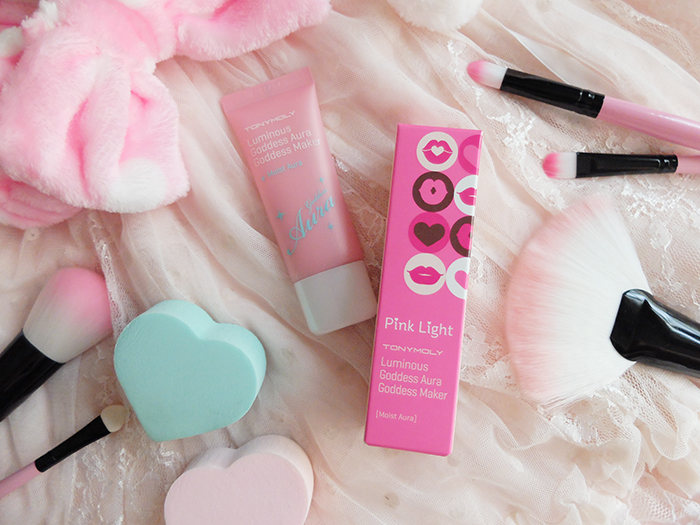 After your morning skincare routine, squeeze an appropriate amount on your finger and apply it on overall your face by patting gently.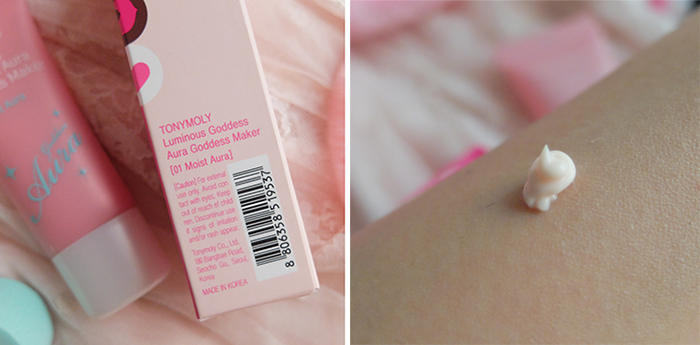 This makeup base helps makeup last long and makes skin moisturized all the time. It has a lightweight and non-greasy formula however, it has a strong floral scent which I am not a fan of.
After that, I use TonyMoly Face Mix Fitting Foundation with SPF30 PA++. This foundation has micro powder with fine particles that gives fix and long lasting makeup while providing a semi matte look for long hours. It's finish is almost similar to Petite Cotton BB Cream Delight (which is my most favorite from TM) so I got curious and tried this foundation. It controls oil while covers blemishes making my skin look flawless!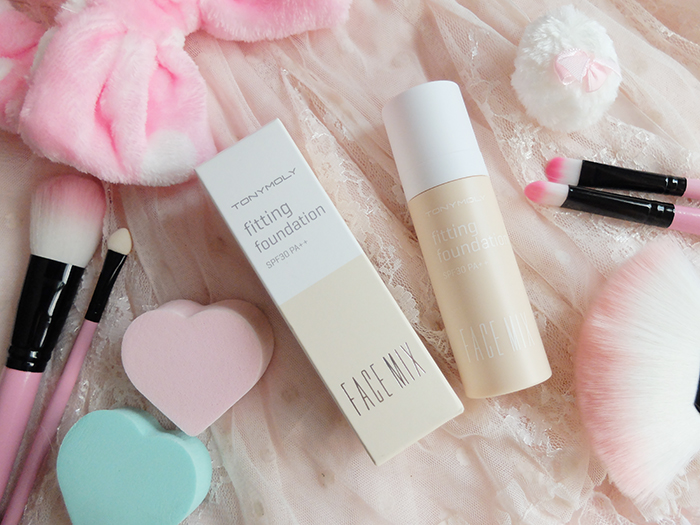 Php 728.00
Its new look is so refreshing and its new lightweight container is made of plastic, making it more travel-friendly. You wont be able to see the shade from its bottle though. You have to pump out some product to see the actual shade.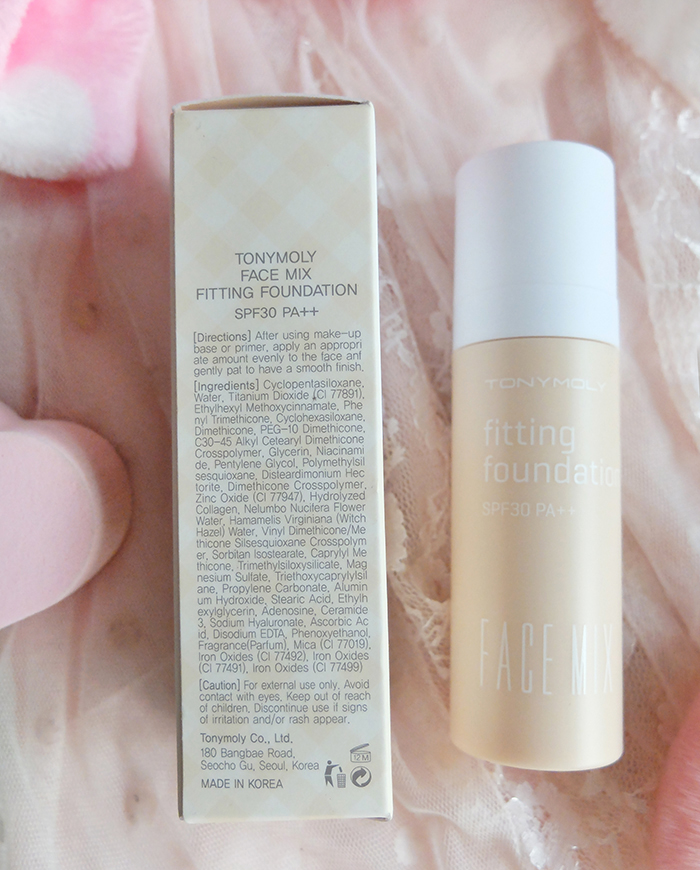 Yes, it comes with a pump, making this product more hygienic and convenient as pumping controls the amount of product that comes out more than the squeeze bottles.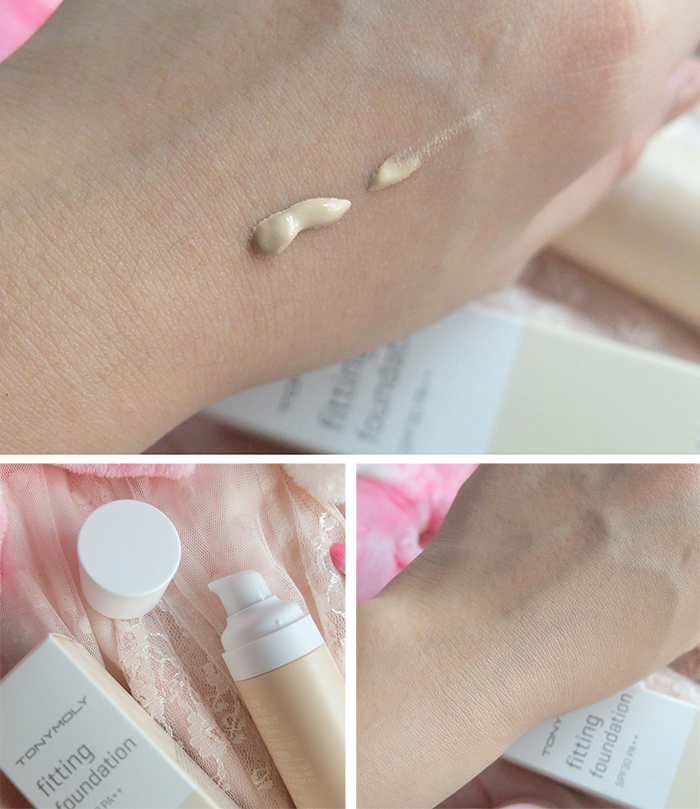 This foundation has a not too creamy yet not too thick consistency. It is very easy to blend and doesn't feel heavy on my skin too. As expected, it works just like my favorite TM Petite Cotton BB but this one gives medium to full coverage and hides more blemishes and redness too.
However, this foundation alone is not enough to cover my ugliness so I have to use TonyMoly Timeless Carat Dual Concealer to cover my dark undereye circles! My new favorite!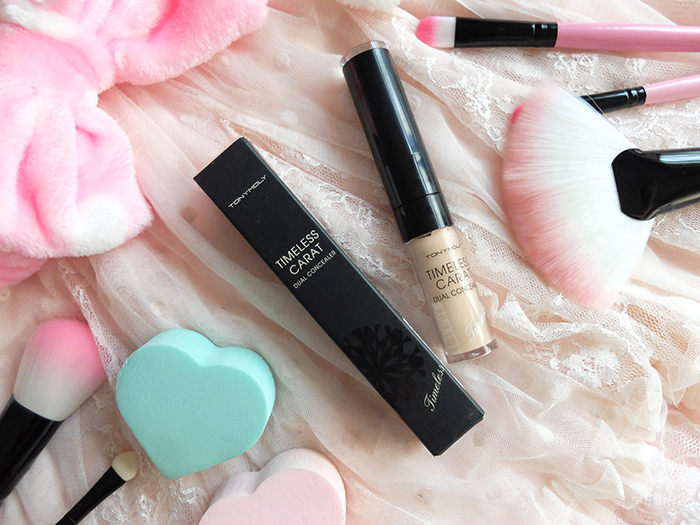 Php 528.00
I usually use the pot concealer but when I discovered this one, I think I'm going to stick with it for quite a while. It's a liquid concealer and a stick concealer in one. Actually, I am abusing the liquid part more as the stick concealer is used more on blemishes.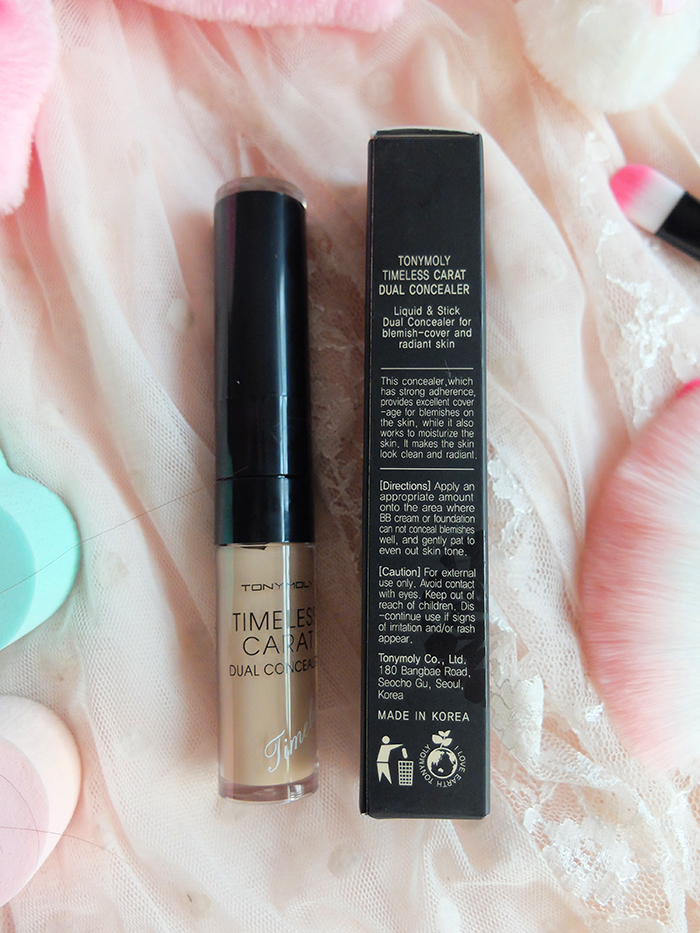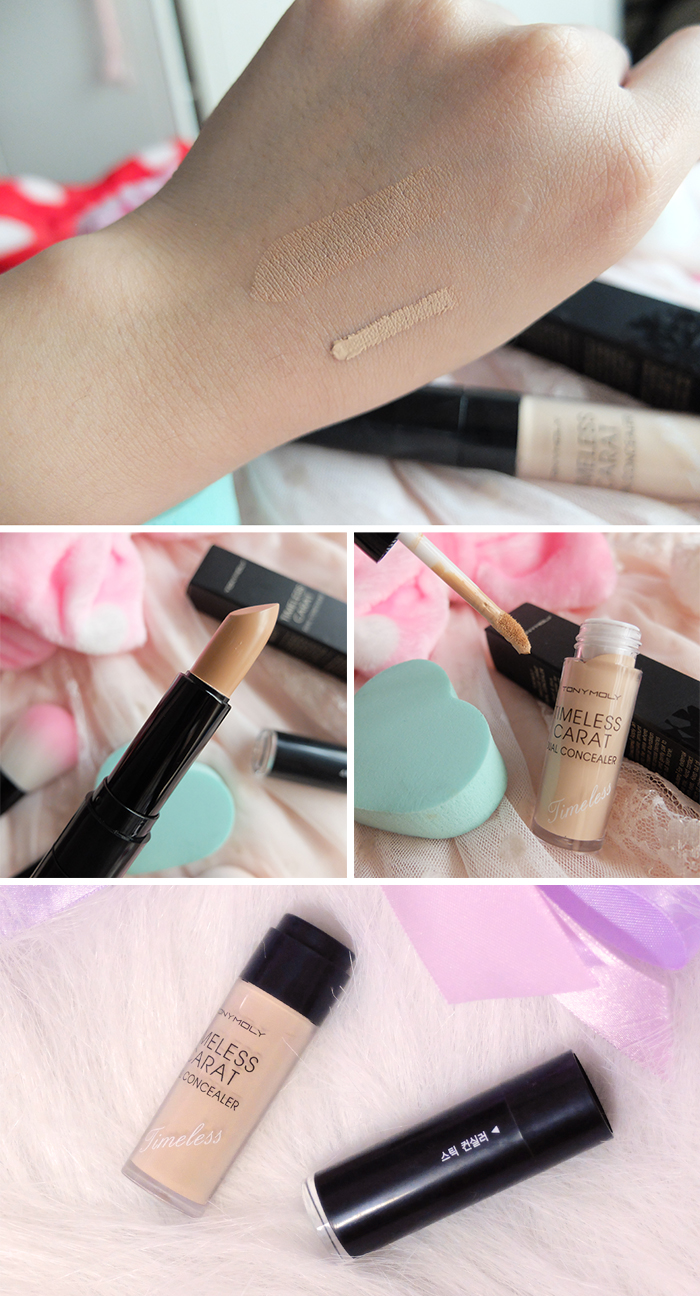 I also discovered that you can break it into two and just put either the stick or the liquid concealer in your beauty kit, depending on your needs. This brilliant idea makes this product super travel-friendly as bringing only one will save a lot of space in your kit! It did not only covered my dark circles but it also brightened up the whole eye area too. I swear, my eyebags are worse without concealer!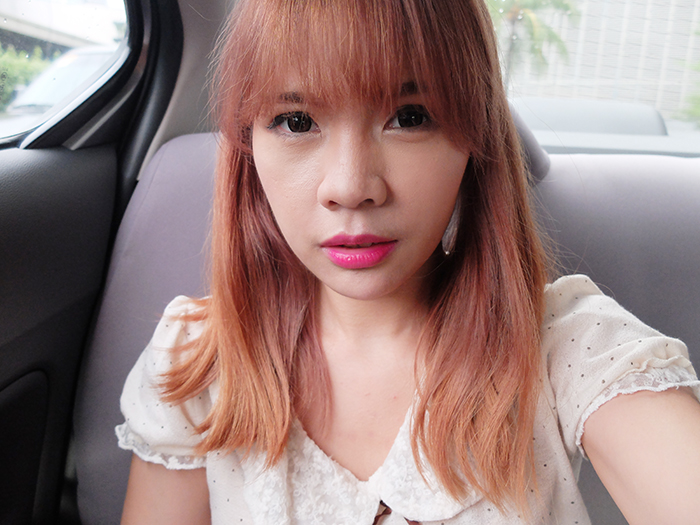 It's my first time to use a cream based bronzer so I was really excited to try this Luminous Goddess Aura Crystal Light in Bromzing Glam.
Php 398.00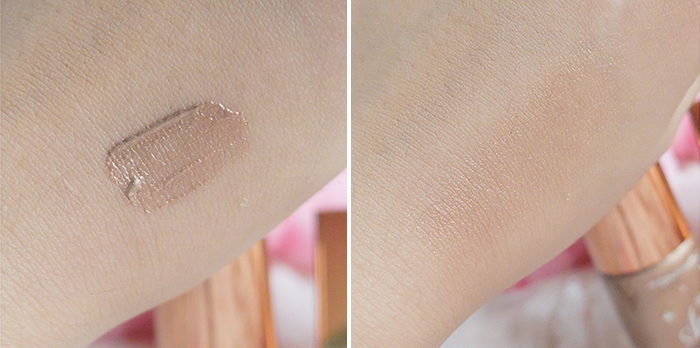 I am not so sure if you could see it in the photos but in actual, it looks magnificent. And this one is easier to blend compared to powder based bronzers.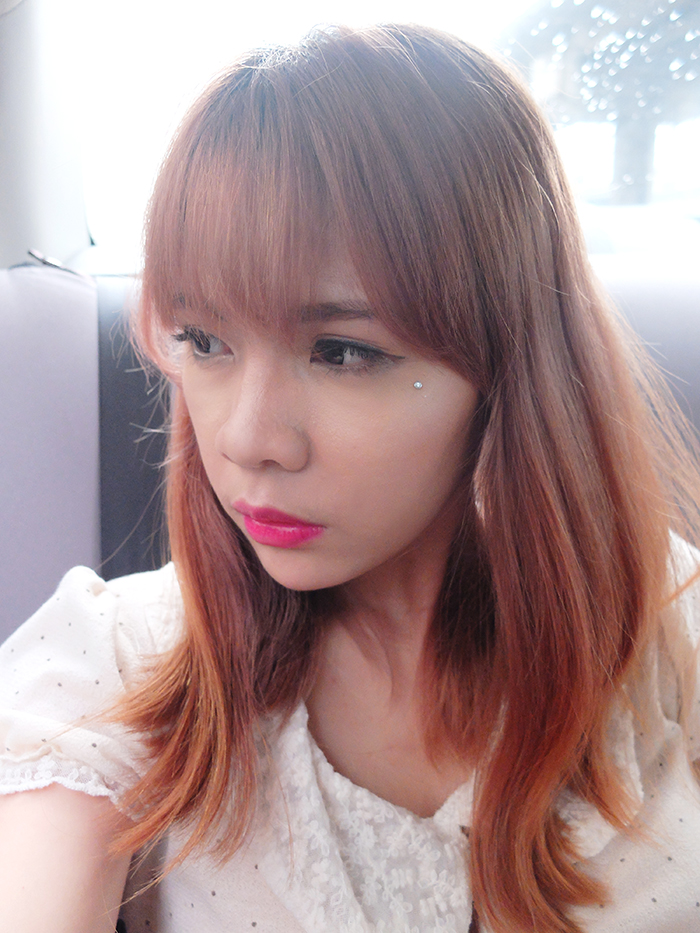 *Used TonyMoly Panda's Dream Lip Crayon here
Then I just added a cellphone decoden on the side of my eye for konting arti. And that's it! My complete Face of the Day using TonyMoly products! Now I am starting to miss my brown hair!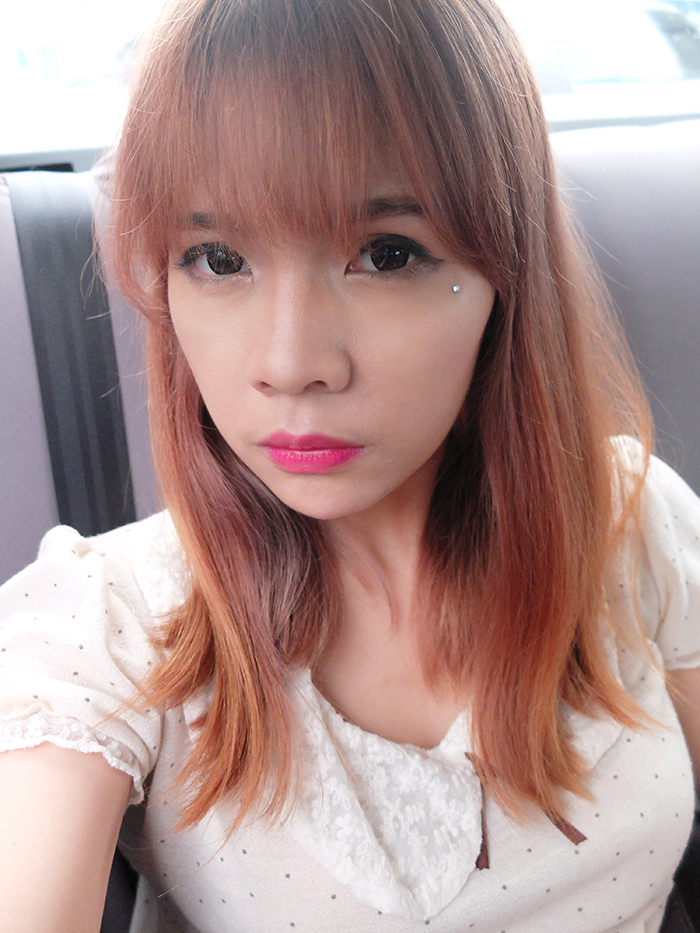 How do I look? Have you tried these products from TonyMoly yet? Let me know your thoughts by leaving a comment below.
You might also like