I attended my first beauty event for 2017 at The Podium for Watsons Big White Blowout. Yay for a shopping event! Remember my last post? I wasn't really feeling great about the start of the year and I thought a quick retail therapy would help. Watsons is throwing a Big White Blowout so it was really a great timing. I could get the most amazing deals and discounts on my whitening needs! You might just get your favorite whitening items at a lesser price so run right over to a Watsons storenear you! Some of the whitening products that I use often are on sale too!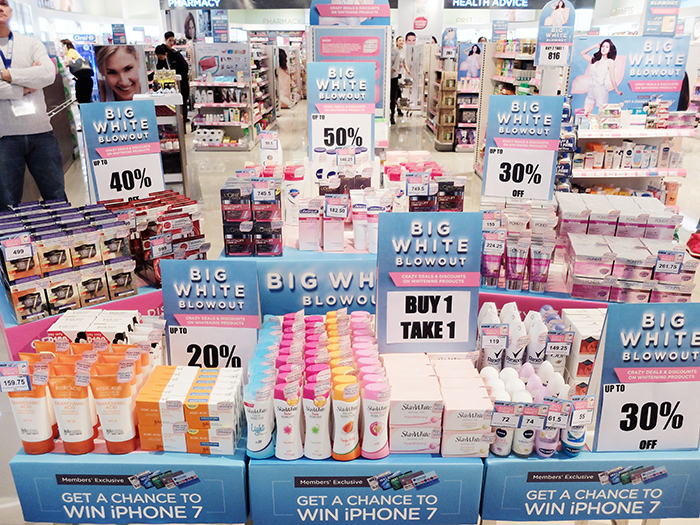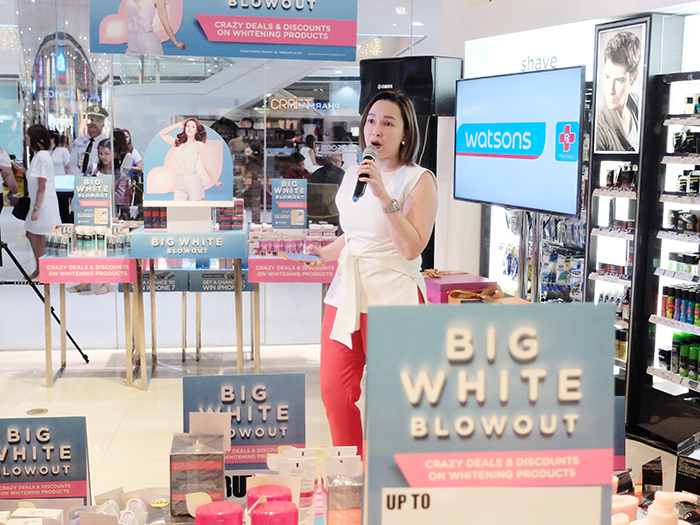 Watsons gave all the guests a chance to win an iPhone 7 too with their Flatlay Contest. Too bad I didn't win haha but it was fun dissecting the beauty buffet and discovering new whitening products in the store a.k.a. ruining the table!
These are my top whitening picks during the event.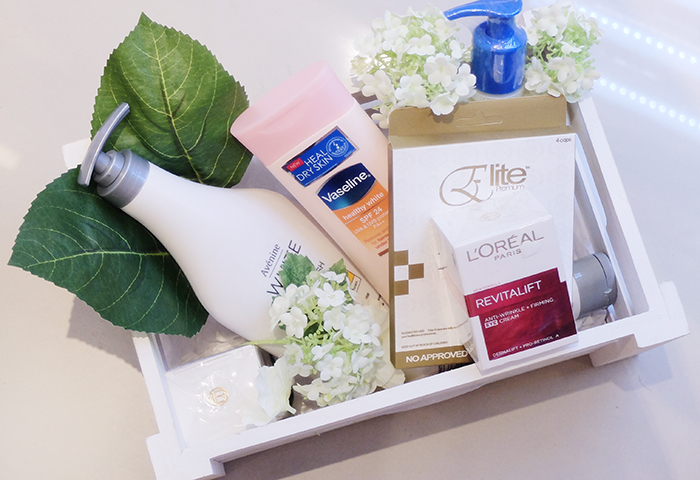 I am really excited to try Avenine White Body Wash, Elite Premium Collagen capsule by CosmoSkin and L'Oreal Paris Revitalift Anti-Wrinkle + Firming Eye Cream. And of course, I took another bottle of Vaseline  Healthy White Lotion because I love how it gives my skin a bright healthy glow everyday.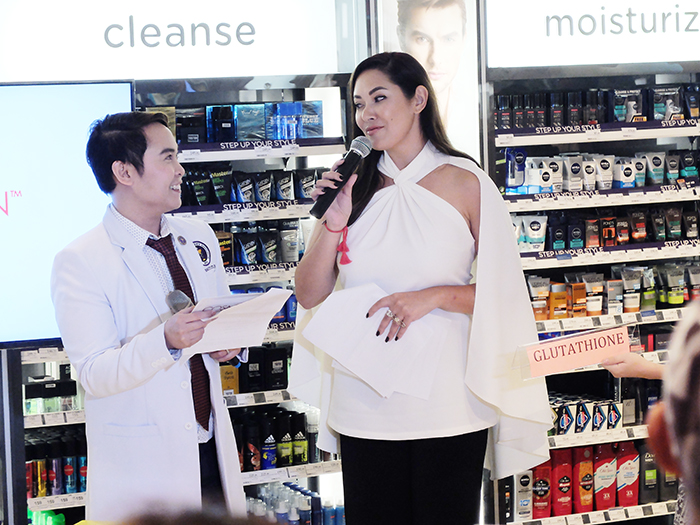 Ruffa Guiterrez was also there to invite everyone to try and experience the next level of whitening. Watsons even house a great selection of Glutathione and other whitening supplements you can drink.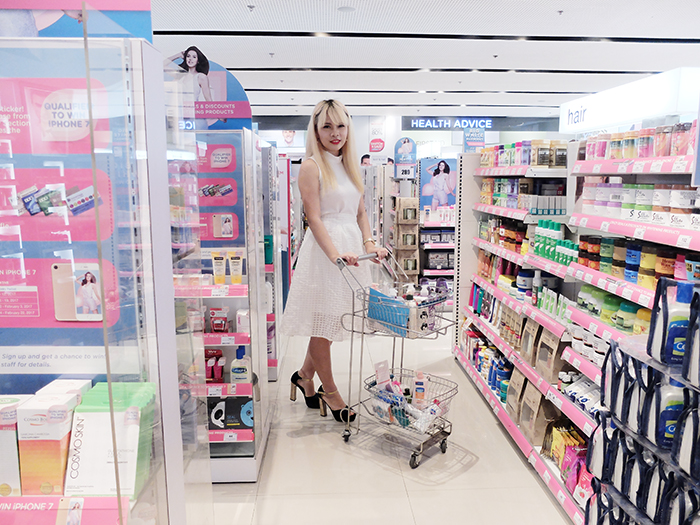 So after the program, I grabbed a cart and started my Watsons Big White Shopping Spree! But that's not all. When you use your SM Advantage or BDO Rewards card for every Php500 purchase on their whitening products, you can even get a chance to win a brand new iPhone 7 too! Go to the nearest Watsons store or The SM Store Beauty Section now for an amazing Big White Blowout! Spread the word!
You might also like