I saw this Korean short makeup clip about Eyebrow Tattoo on Facebook and I got so intrigued about it. It reminded me of lip tattoos, which I've already tried in the past, and I thought doing it on my eyebrows solves makeup retouching problems! Take a look at my latest finds from TonyMoly.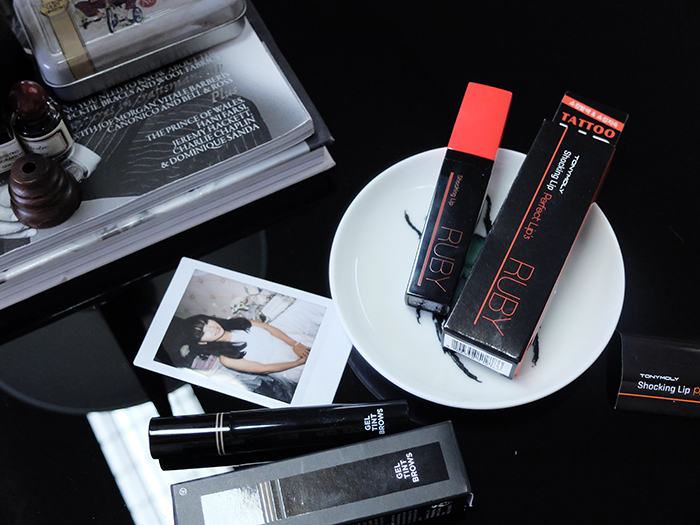 I got here TonyMoly Perfect Gel Tint Brows and TonyMoly Perfect Lips Shocking Lip in 03 Ruby. I am super excited for the peel-off magic so let's start with that.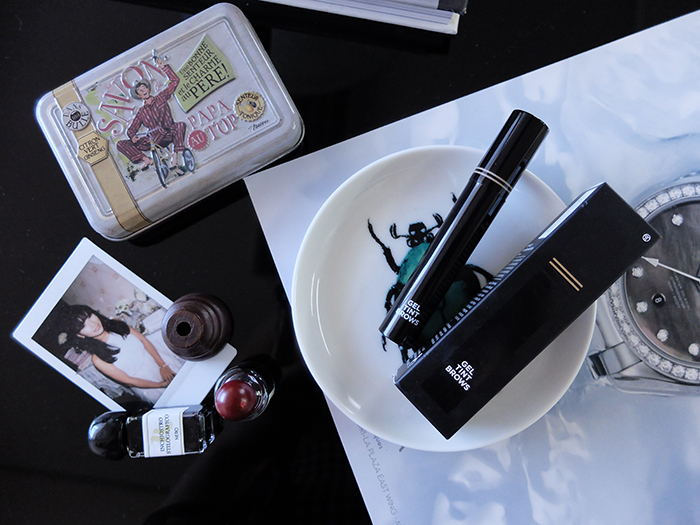 Php 428.00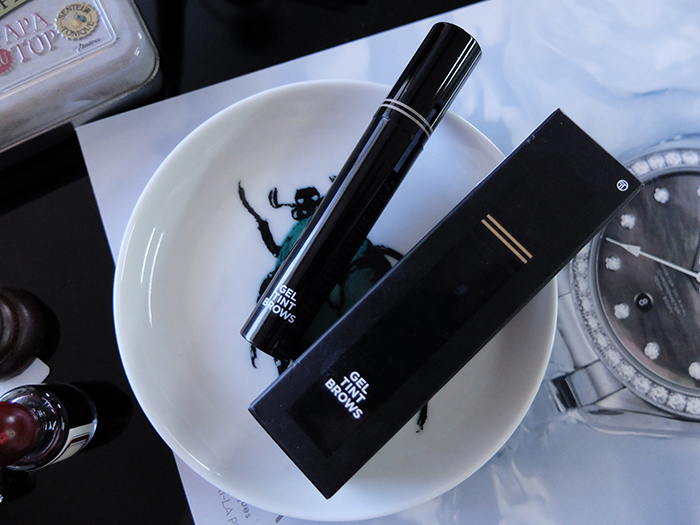 This peel-off long lasting eyebrow gel delivers a semi-permanent, tattoo-like eyebrow makeup. It comes in a black box and black tube which looks like an eyelash adhesive to me lol. The two bars in front of the box states the shade of the makeup. Simple as that. The instructions on the box says it is for eyelashes but on the other side of it, it is demonstrated on the eyebrows. And besides, the product name same says it's Gel Tint Brows so I hope you don't get confused.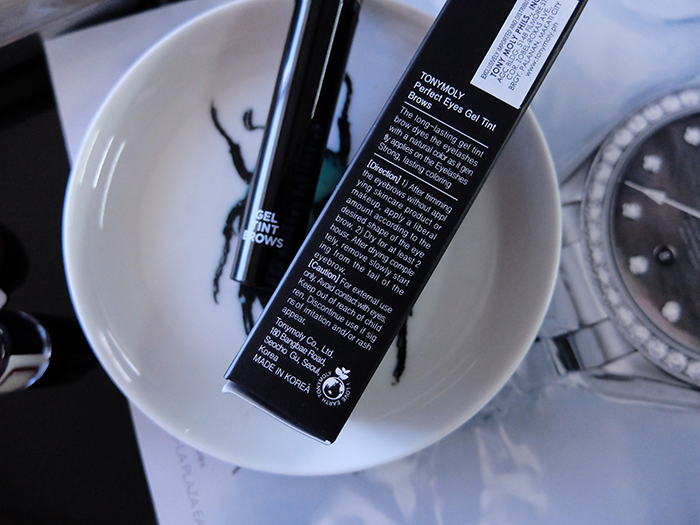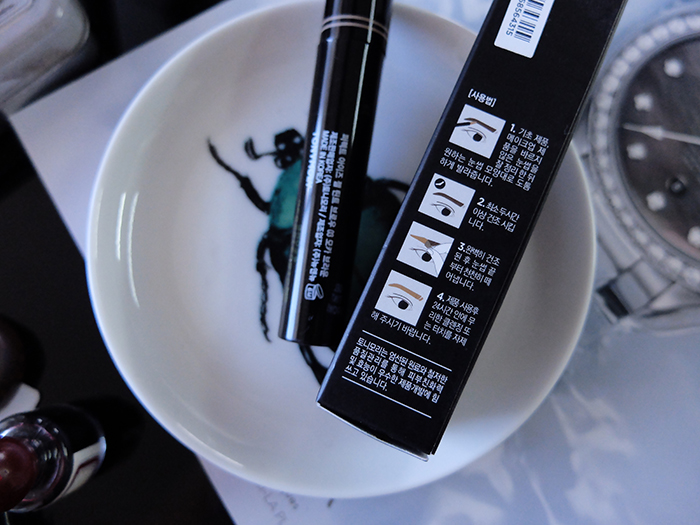 Since I am currently sporting blonde hair, I picked Shade 03 Mocha Brown. The product smells and works similar to lip tattoos. The goopy consistency is similar too, so it's just like a lip tattoo but in different shades of brown.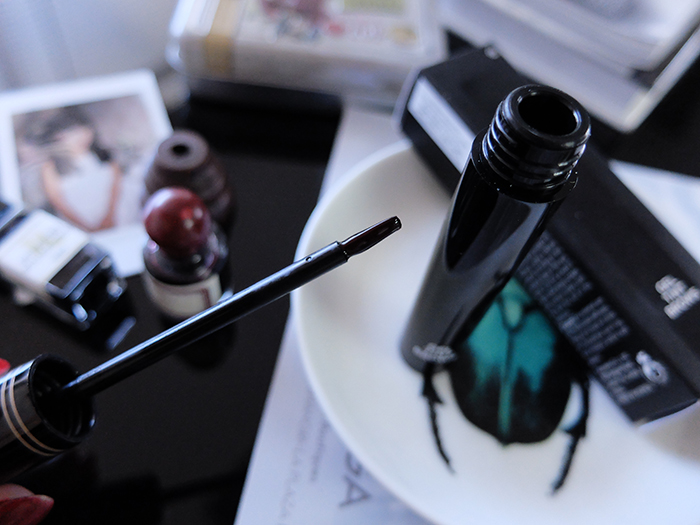 This is me without eyebrows: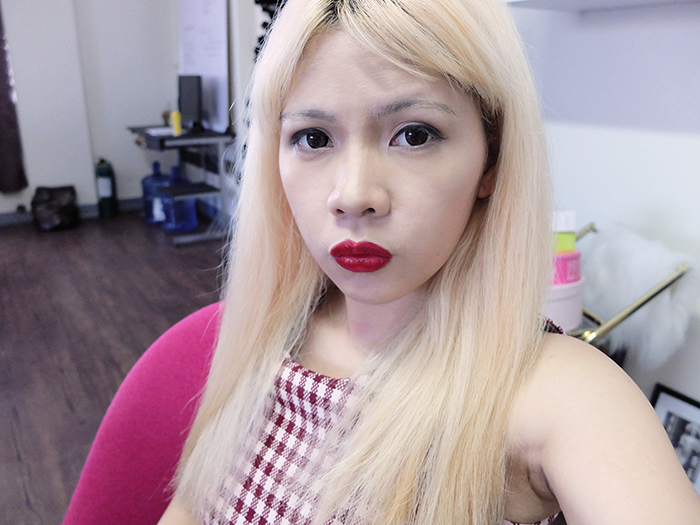 Apply it on eyebrows according to your desired shape. This could be tricky for those who are not eyebrow experts but you can use an eyebrow stencil if you have one. I look funny! Had a good laugh while waiting! XD

Let it dry for at least two hours before peeling off. To save time and for better results, I left it overnight. According to the instructions, you need to remove it slowly starting from the tail of your eyebrow. I also noticed that in short Korean makeup clips, they start peeling off from the tail but it was slightly painful! My biggest concerns were accidentally ripping out some eyebrow hair so I did the other way around. Sometimes, the product instructions are not meant to be followed.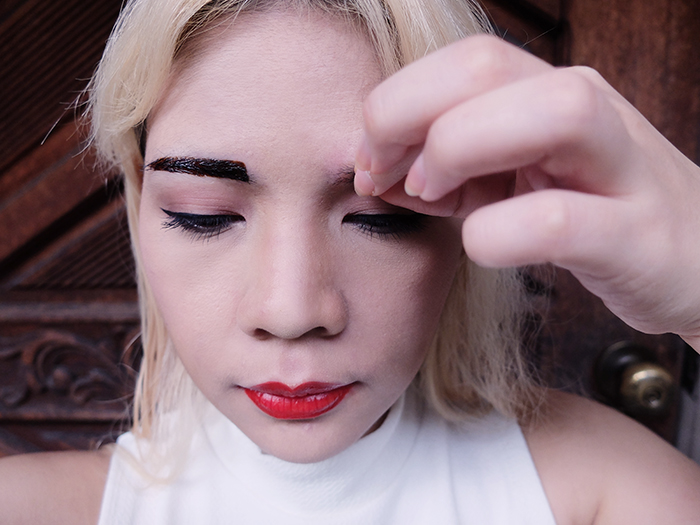 And here's what the tattoos look like when I peeled them off: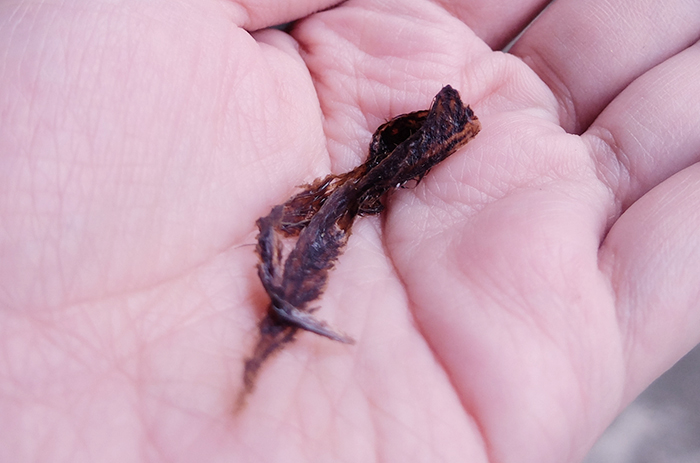 No, it's not a centipede. Not even a cockroach's leg! It looks hairy but no eyebrow hairs were actually ripped off. Yay! I am so happy with the result. And it lasted for 3 days! I definitely saved a lot of time prepping up in the morning. I would suggest to avoid using cleansing products on the eye brow area for at least 24 hours as that could remove the tint easily. Just wash off the eyebrow area with warm water.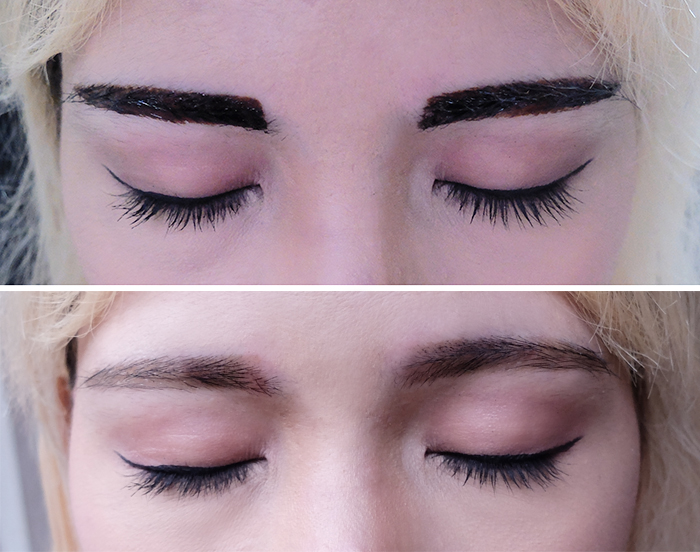 Next is TonyMoly Perfect Lips Shocking Lip in 03 Ruby. It's an overnight lip tint with shocking color that lasts all day and moisturizes lips as well. The product was kinda bulky but you don't really have to bring this with you when you go out because of it's staying power.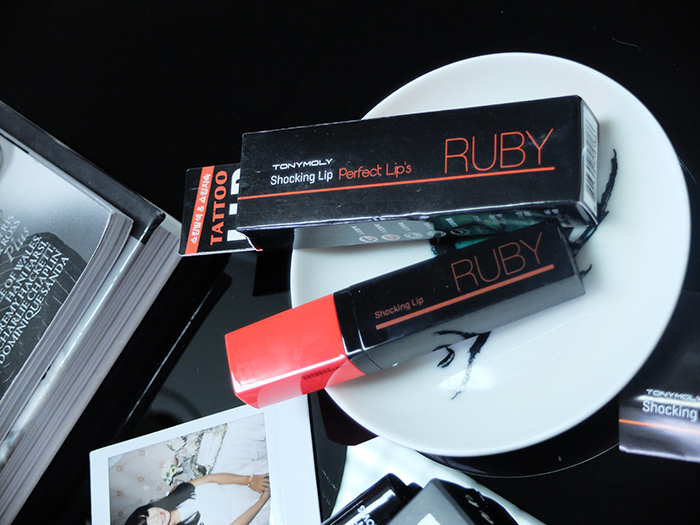 Php 528.00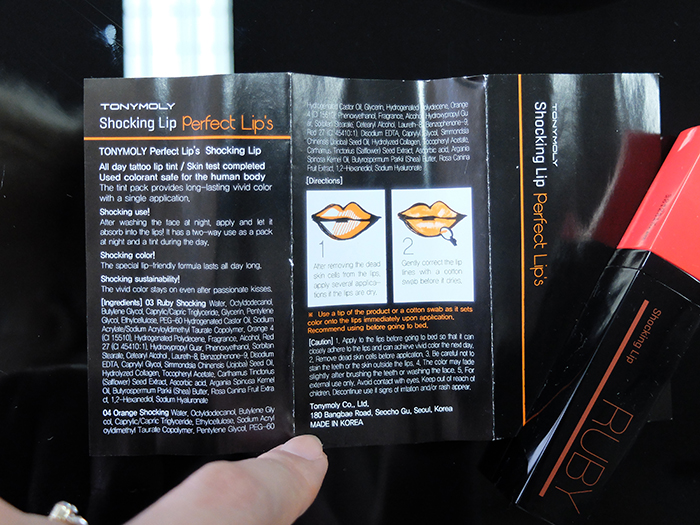 Unlike the peel-off tattoos, this one is super easy to use. Simply apply it on your lips like your regular lip stain, let it dry and voila! You get a vivid lip color that lasts all day! No peel-off! Just remember to scrub your lips first to remove dead skin cells. Leaving your lips dry will just make your chappy lips more obvious.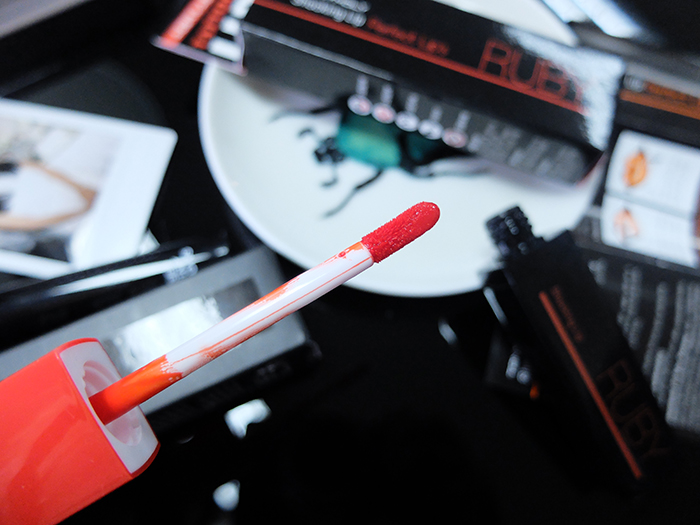 Use the tip of the applicator or a cotton swab if you are having a hard time lining your lips correctly – because if you are not careful, it will really look messed up the entire day.
So impressed with its staying power. The color faded a little after I ate my lunch but I didn't have to reapply. No lipstick stains on my glass too. It's not drying but it is not moisturizing my lips either.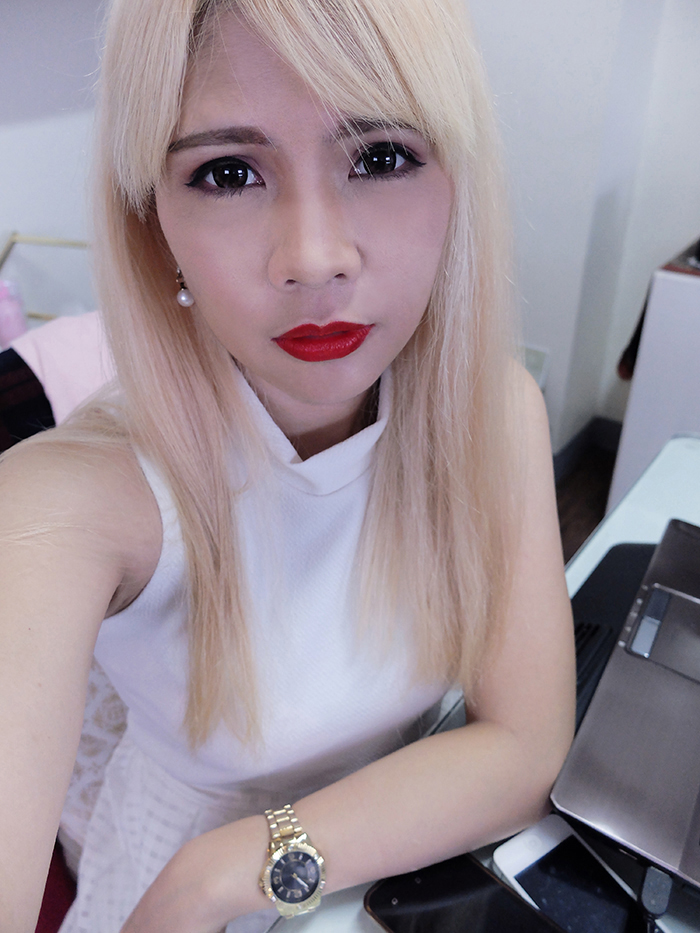 Overall, I am happy with the two makeup tattoo products that I got from TonyMoly. These two products are perfect for busy bees who don't have much free time for retouches like me. Check these items at TonyMoly and try it too!
You might also like