Oh, I just remembered, I also received a Christmas gift bag from Etude House! I already opened this one (and used some of it) but I just wanted to show you what's inside as you might catch something fancy here as well. So the bag contains a mix of Etude House, Leaders and TonyMoly items. Majority of the products here at from Etude House hence, the title.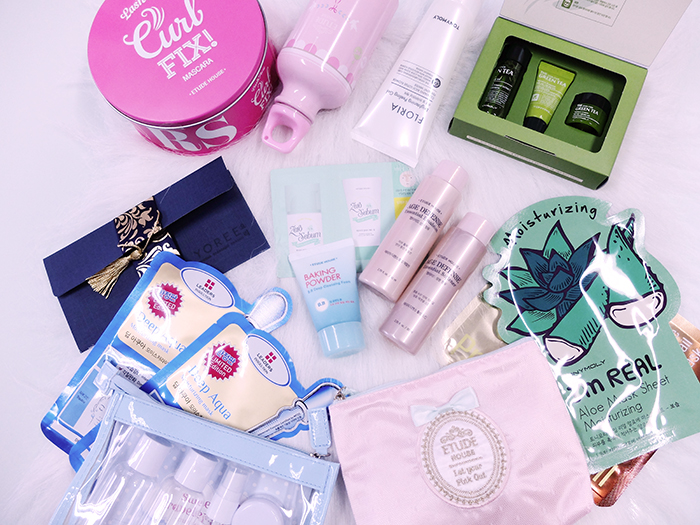 Let's start with Etude House Age Defense Super Skin Care Kit. The lola in me felt like a dog with two tails when I saw this! Anything that fights skin aging is a gem to me but this one definitely already received my HG stamp since I tried a few samples in Korea. It might not be perfect for the summer days right now but still, this kit is for me to keep!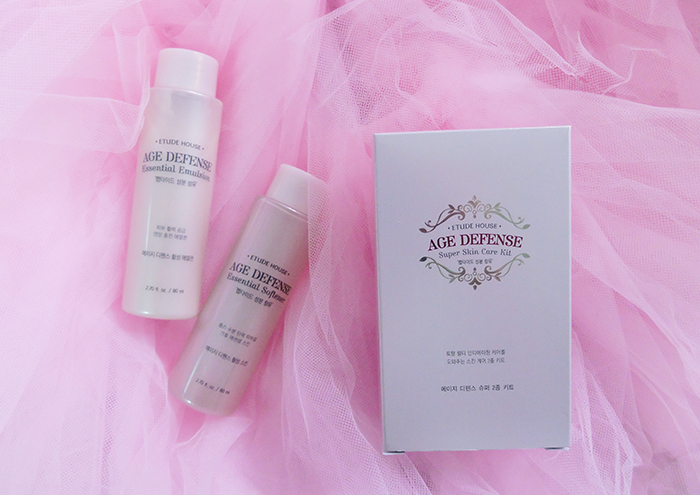 The kit includes Essential Emulsion and Essential Softener.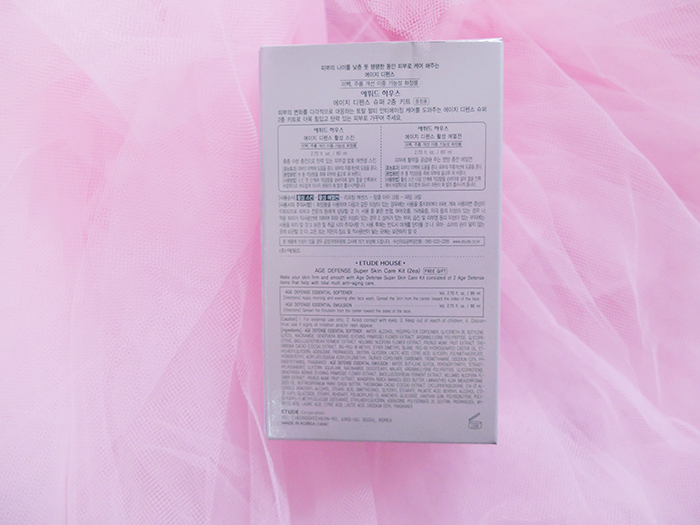 How to use: After cleansing, I apply the Essential Softener on my face. It provides smooth and firm skin and enters deep into your skin. Then I use Elastic Emulsion for strong elasticity and youthful looking skin. It has primrose extract and bean ferment extract which provide silky moisture skin care.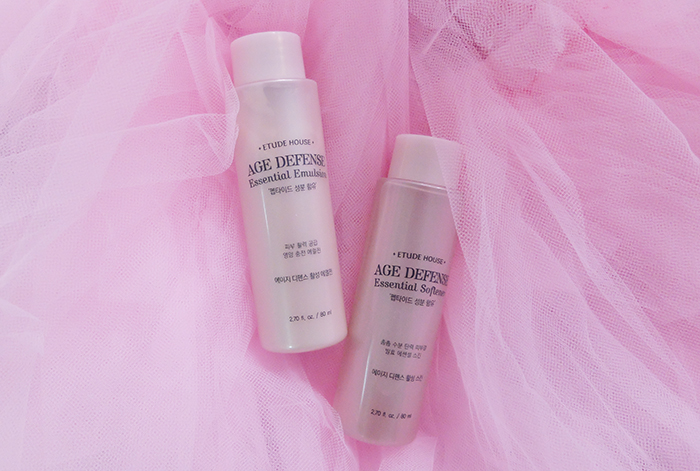 Lucky to have this lacy pink pouch! I can easily place the Baking Powder Deep Cleansing Foam, Zero Sebum samples and my travel must haves inside. However, it's too cute I don't even want to use it. I'll just keep it in my collection.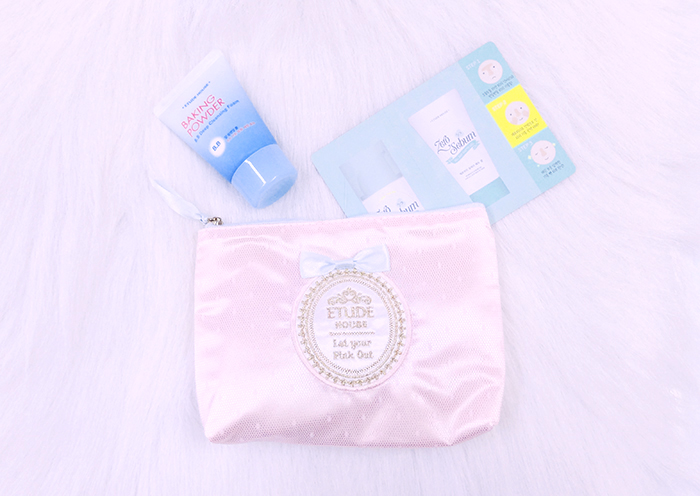 I already have two of this Sweet Traveler Kit. It has plastic container inside for your bath & body needs. Each bottle has an Etude House logo.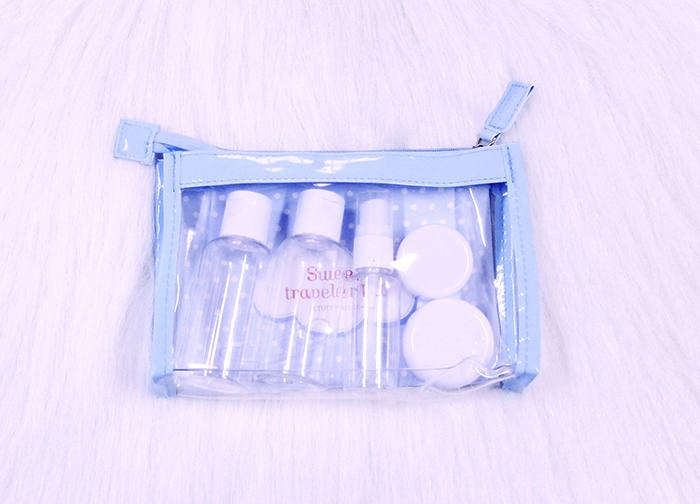 Next is the Lash Perm Curl Fix Mascara in it's special pink box. I have this one already but this gift comes with a black curler! Beside the tin can is their Pink Water Bottle. I got two already from the Princess Run. It's super cute so I won't really mind if I receive twenty more!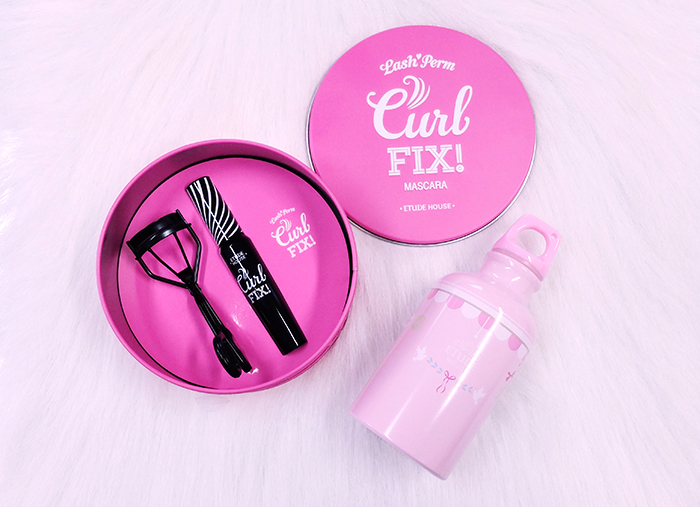 I also received TonyMoly and Leaders items in the gift bag. It's the Chok Chok Green Tea Watery Special Kit, Deep Aqua Moisturizing Masks and Floria Brightening Peeling Gel. I think the Green Tea Kit would work well with my oily skin.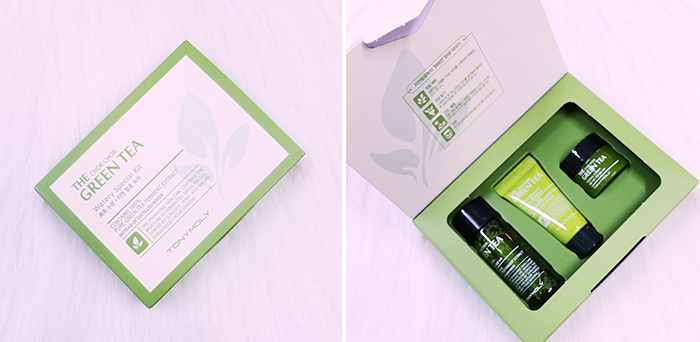 This one is best for those who have dry skin. I have tried this mask already and it's really moisturizing. However, I prefer using the Pore Minimizing and Anti-Aging masks from Leaders.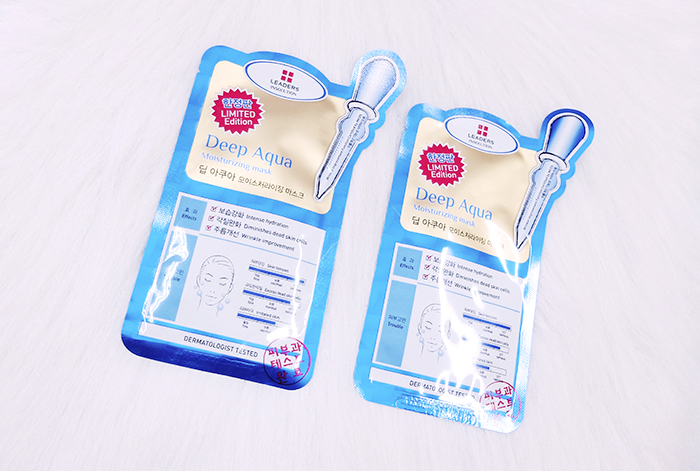 Do you use peeling gels? Because I usually make a homemade sugar scrub for my face.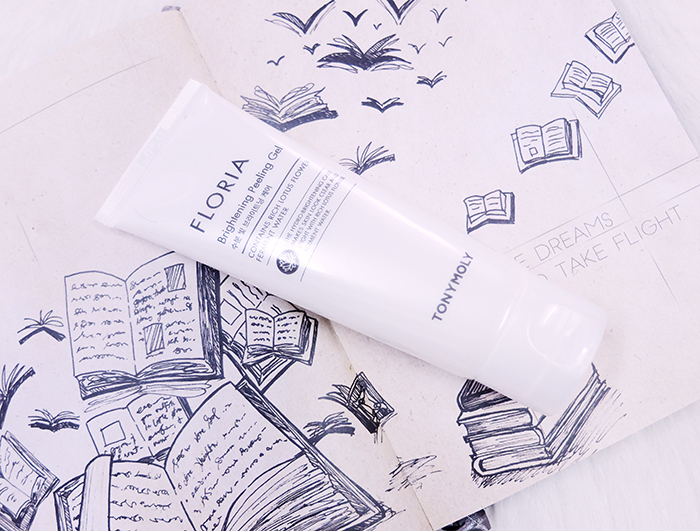 What do you think of this gift set? Which item here do you want to add in your beauty collection?
You might also like