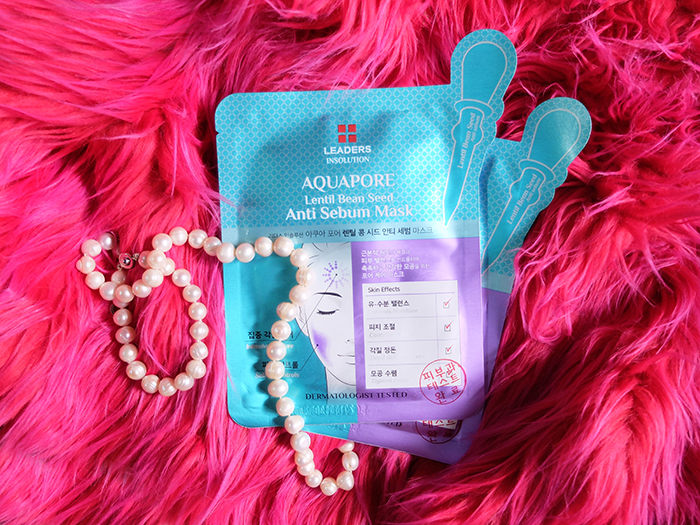 I recently got Leaders Insolution Aquapore Lentil Bean Seed Anti-Sebum Masks from Leaders. I can't take of my eyes on them because the colors of the packaging give me mermaid feels! But seriously, I think this mask suits me because I have oily, pimple-friendly skin!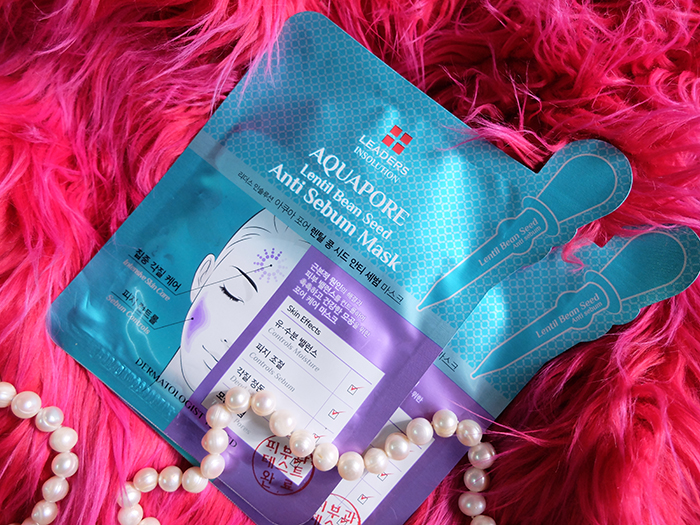 Php 178.00
The packaging is made of high quality matte plastic with a combination of metallic blue green and purple colors. It definitely reminded me of the ocean. Leaders Insolution Aquapore Lentil Bean Seed is also available in Clearing Mask (all blue green), Firming Mask (with brown highlight) and Moisture Mask (with blue highlight).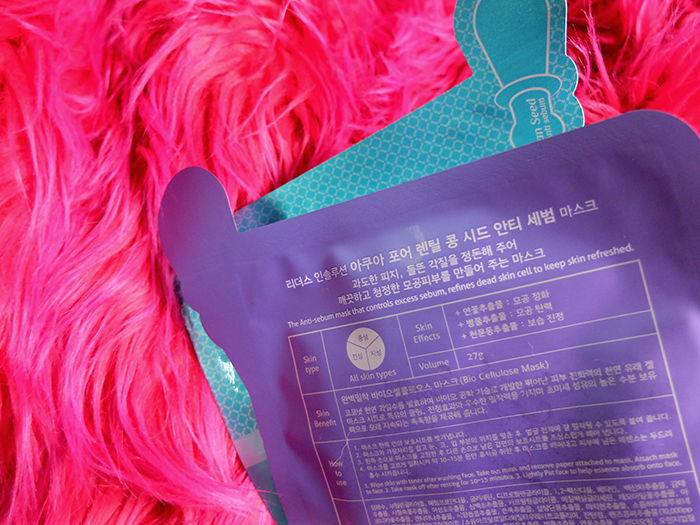 This anti-sebum mask controls excess sebum and refines dead skin cells to keep skin refreshed all the time. Lentil Bean Seed helps tighten pores and control excess sebum for a softer skin. Good for all skin types.
Skin Effect Promises:
Controls Moisture
Controls Sebum
Dead Skin Cell Care
Tighten Pores
How to Use: Wipe skin with toner after washing face. Take out mask and remove the papers attached to it on both sides. Take mask off after resting for 10-15 minutes. Lightly pat face to help essence absorb onto face.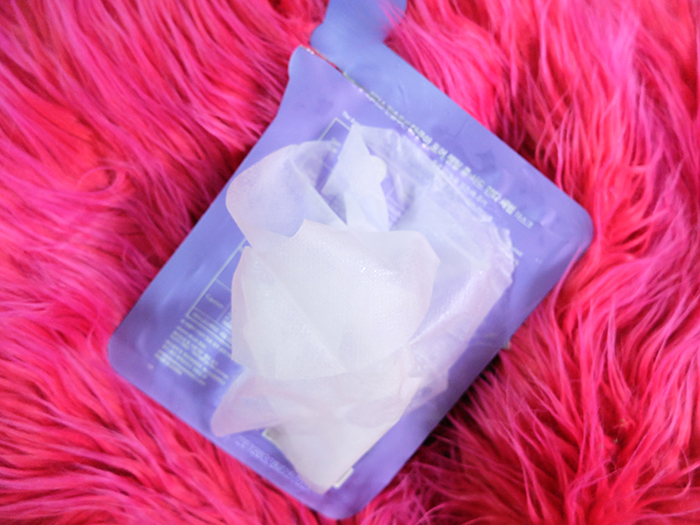 Take off these papers that protect the gel mask
Before using this mask, please check the description at the back of packaging first and see if there is any ingredient that may be not be suitable for your sensitive skin.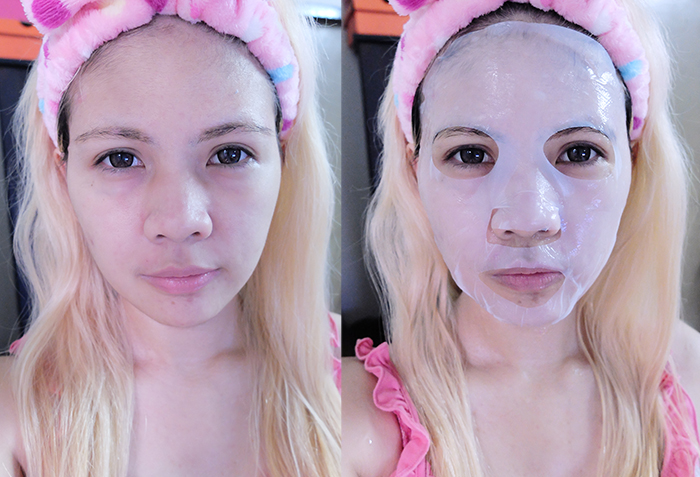 Blogger Tip: I keep on mentioning this, but it is really better if you store the masks in the fridge. The cold gel mask will help tighten the pores quickly.
After using it for two days, I noticed that my skin is already glowing and some dark spots diminished. Although, the t-zone still becomes greasy, I am glad that it is less oily than before. My skin feels moisturized after every use and doesn't flake as well. However, greasiness is back to normal the next day. So if you really want to control excess sebum, you have to apply this regularly.
One of my favorites from Leaders is the cheap Anti-Trouble with Green Tea but I am recently trying out their Anti-Wrinkle masks (the brown ones), hoping for good results. Will let you know when I notice big changes. I like gel masks so this Aquapore passed already. I am just hoping I could hoard for a cheaper price? What do you think?
You might also like