Oh gosh! I keep on purchasing everything pink and sweet. How do I stop this craziness? Sometimes when I get home, I just leave the paperbags in my room and totally forget about their existence 'til I clean the room. And it just happened again. Let's start with Daiso items! Okay, I asked a friend to buy Daiso items for me from Japan then I noticed that some of those also became available here in the Philippines after a few months! The items were cheaper but the shipping fee was heartbreaking. Still happy with my purchases as I might not be able to spot all of them quickly here locally anyway.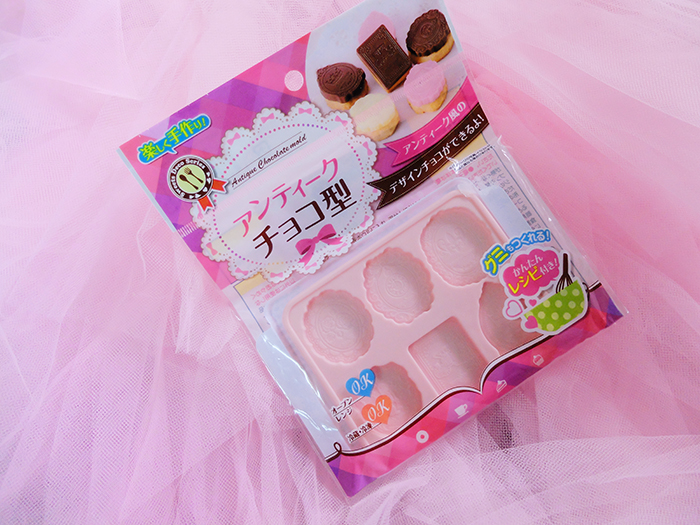 So the first item is this Antique Chocolate Mold. I am no baker or pâtissier, I haven't tried baking either. I just find this cute and might be useful in the future. Who knows? Five years from now, I might be making chocolates for afternoon tea time.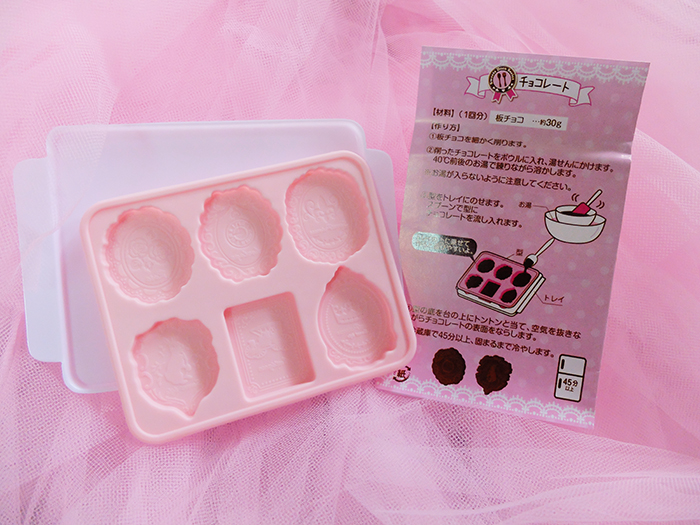 Instructions are written at the back of the packaging. All written in Japanese but the illustrations made it all easy to understand.
Super cute patterns! I'll try to buy a huge block of chocolate and show you how they look! The next item is also a baker's item, I know, but.. It's a heart shaped cookie cutter! And I can use it for something else.. Like eggs! However, it did not work well. It was a mess, actually. So maybe I'll just use it to shape rice or bread.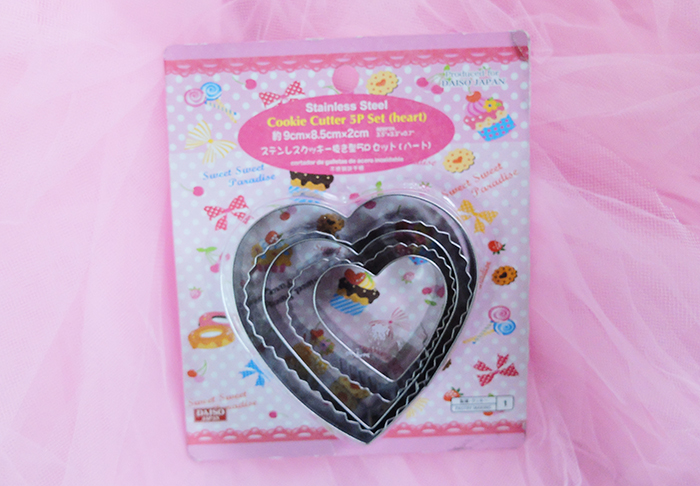 The next one is a Hello Kitty Snack Case! I don't know what to do with it. It's pink. It's Hello Kitty. Now, give me some ideas on where to use this.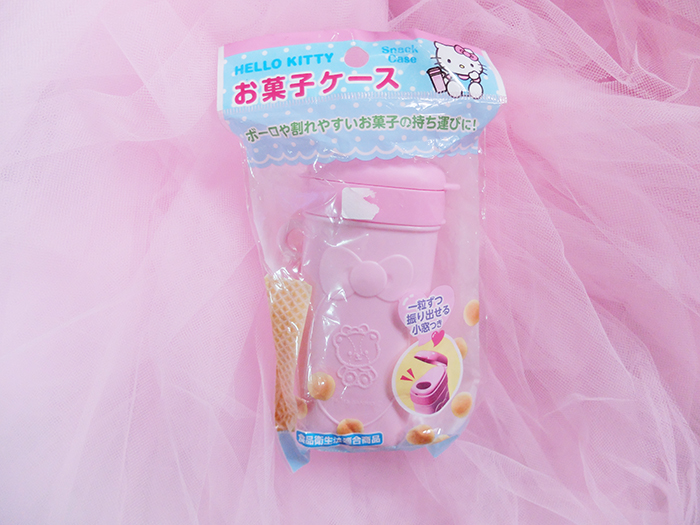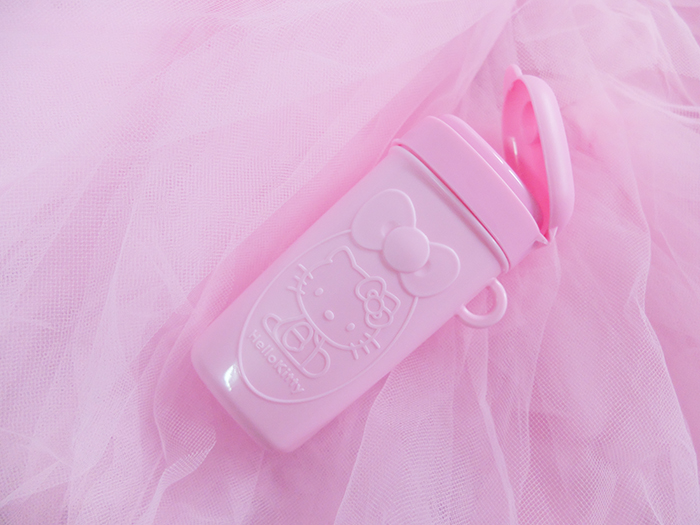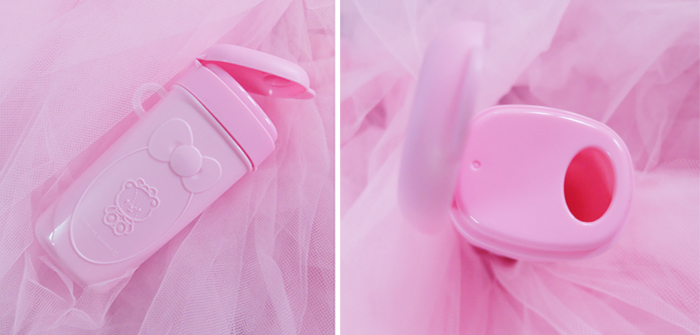 I found another cute chocolate mold and it is actually used for making choco pops!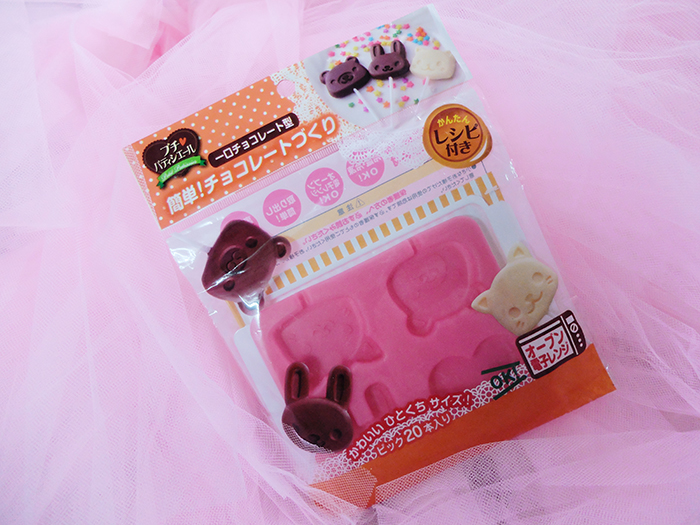 There are sticks included in the package as well as a white tray to cover the goodies while the sticks are on it.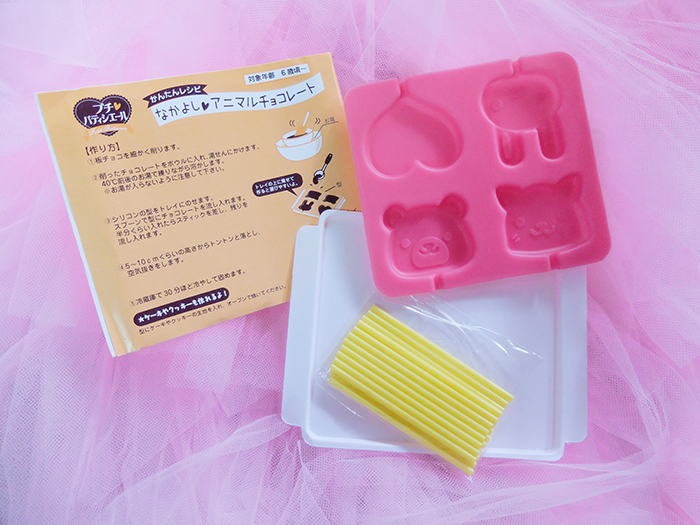 Let's move to my next bag. I bought this Strawberry flavoured Kameda Seika at Ooedo Mart for Php120. Super cute packaging but a little pricey. Laki ng patong!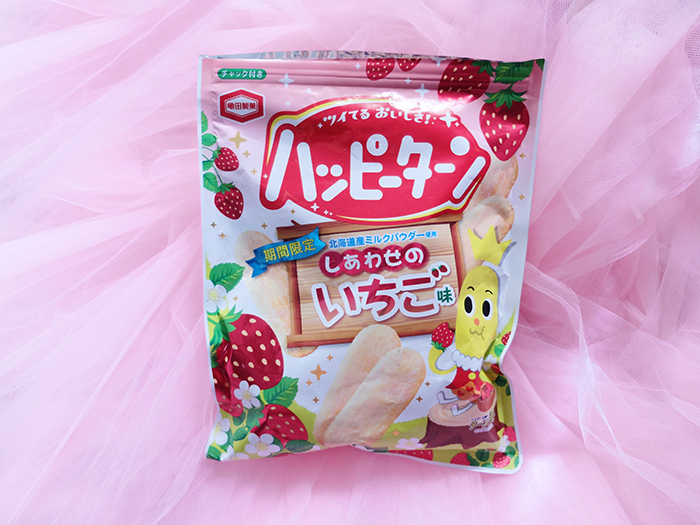 Expiration date, more details about this snack and website are found at the back.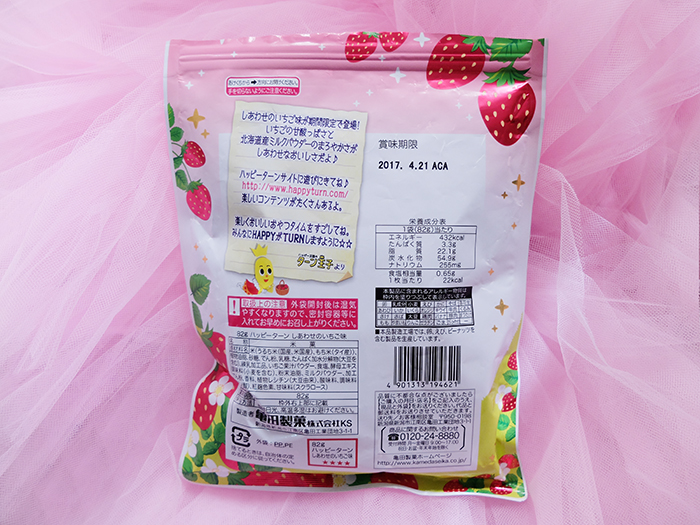 I only got to try the cheese flavor before and it was the ultimate (in fact, me and my sister hoarded those at Daiso few years back) so I had high expectations on this one. However, it tastes weird!
This rice cracker is covered in a slightly sour strawberry powder with a distinct sweet layer around it. Imagine want-want crackers with sour strawberry powder. I find it really weird but as of typing this, I just realized I already finished the whole pack!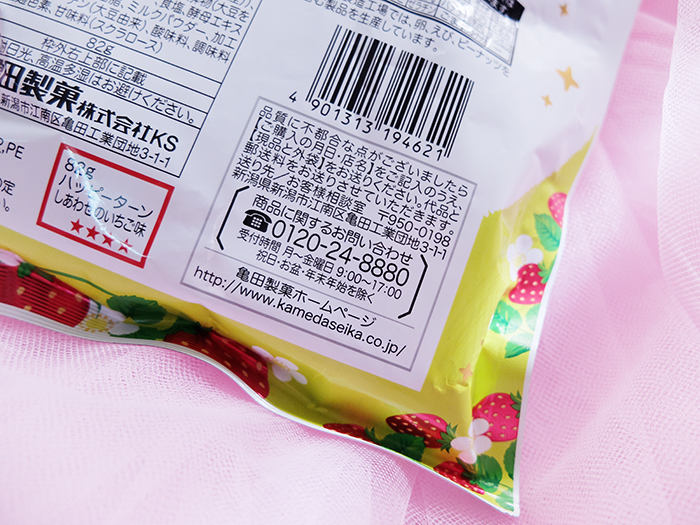 So I guess, I just expected it to be entirely sweet and a better version of want-want crackers. My last bag contains goodies from our recent trip to Binondo. I am so impressed with the improvements inside Binondo church. It currently bluses in pink and gold with paintings on the ceiling and electric fans on the sides.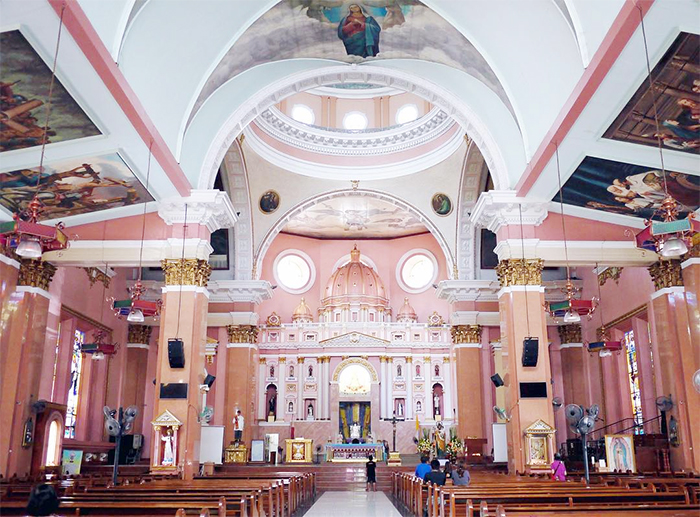 Every time we visit Binondo, we usually shop for food in small groceries around the area. This time, we hopped to Salazar for mom's regular hopia and slices of breads, Shopper's Mart and Bee Tin for my favorite snacks.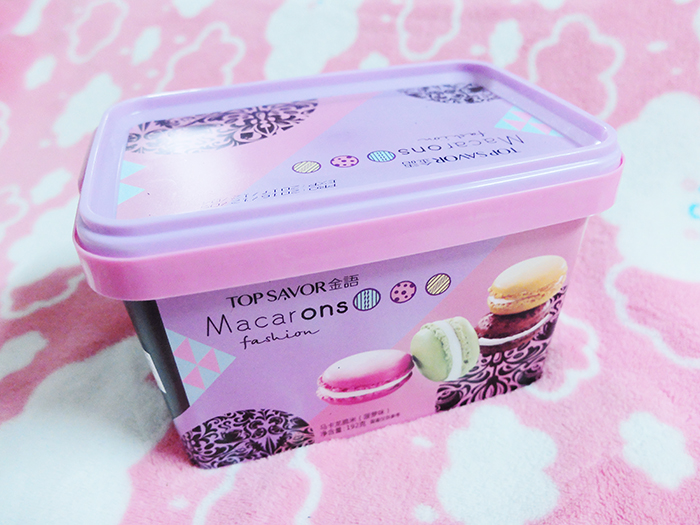 Look, I found a super cute tub of Top Savor Macarons. It costed P250 but it was so cute, I bought one. Just by looking at the tub, I knew it would be worth it.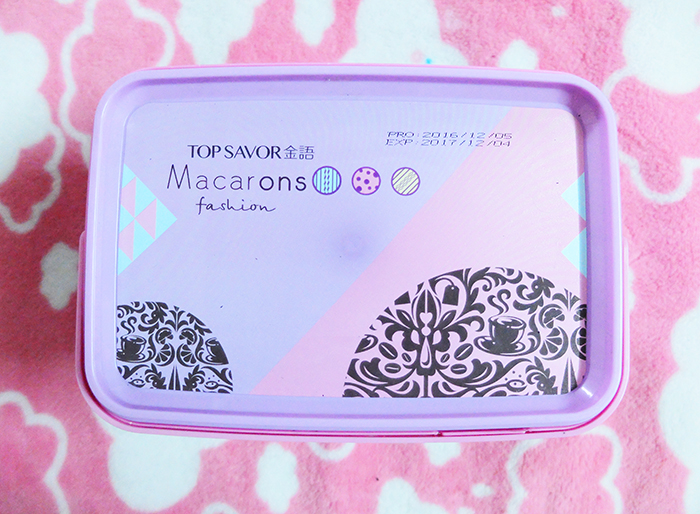 It was pretty disappointing when I opened it though. I felt cheated!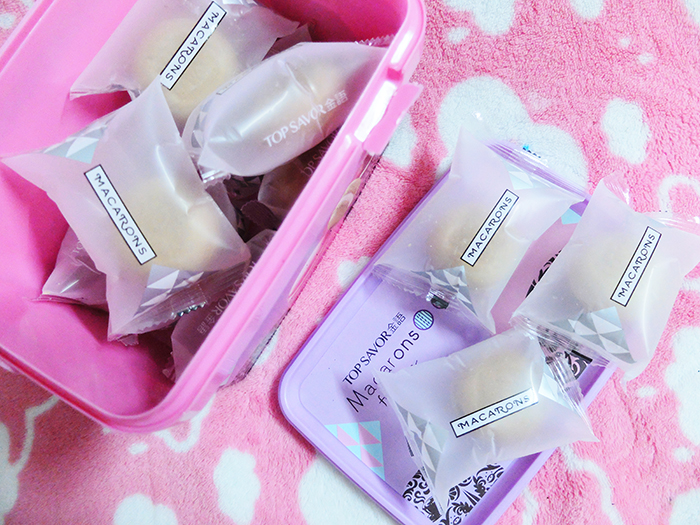 Are they sure these are macarons???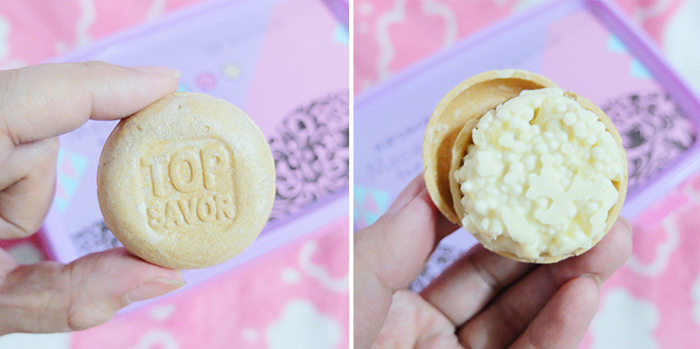 Okay, let's all forget that cause the next snack, which is Fruit Mochi, is yummy!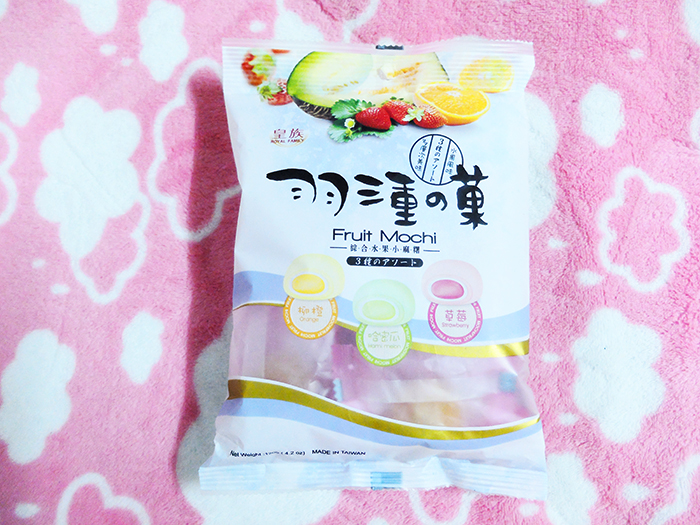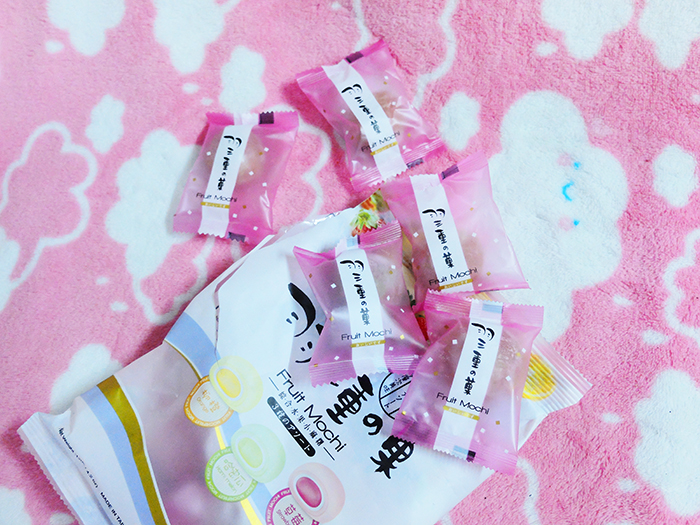 I got it for Php85 and I would be happy to repurchase this when I go back to Binondo.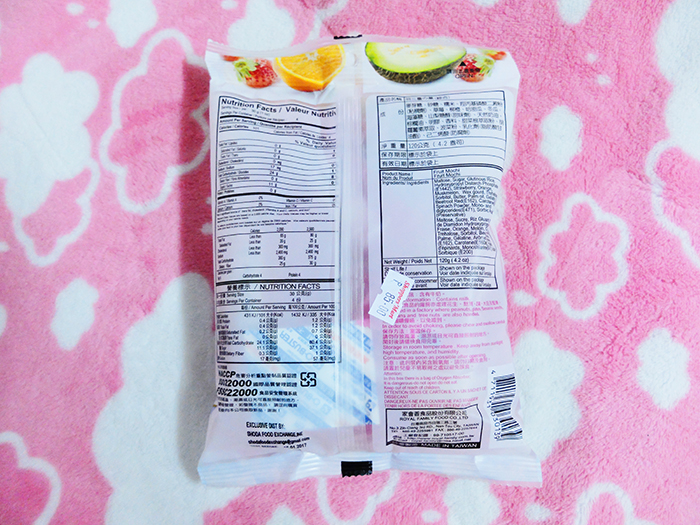 And lastly, I bought Blendy Sticks in Matcha Au Lait! I already forgot how much it costed. I think I got it for Php 300. Quite pricey for seven sticks but I love green milk tea so much so it was still worth it!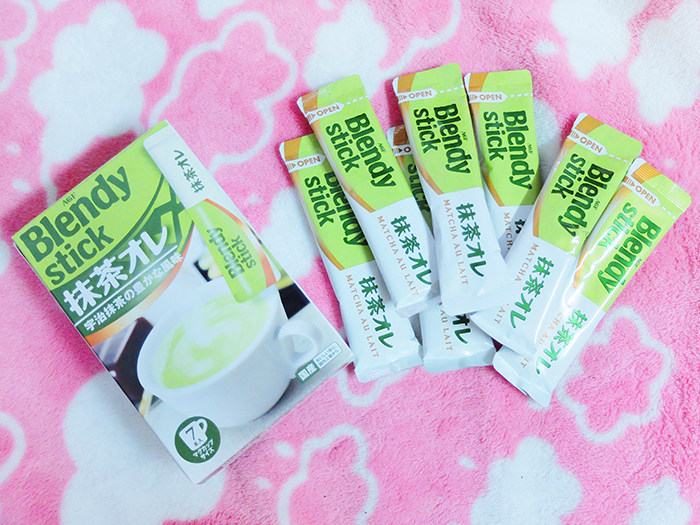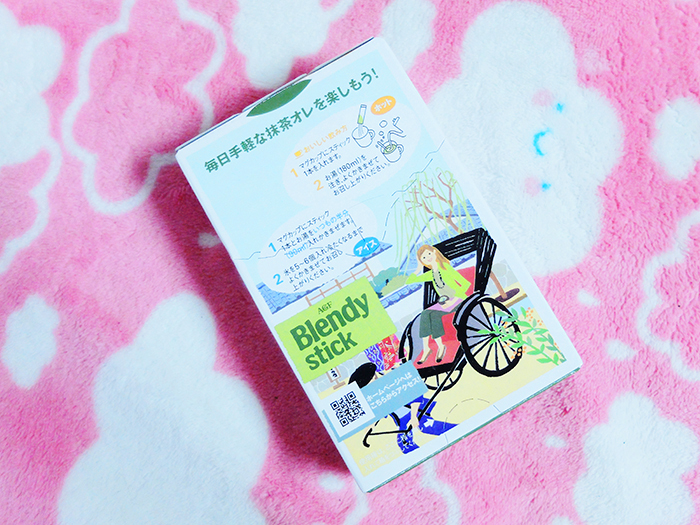 That's all for now. I'll move to makeup bags in my room next. See you on my next entry!
You might also like