So I just finished a tub of Cathy Doll Ready 2 White Milky Cream Pack and here are my thoughts. I got this from my friend Helen Blas a few months ago when I was looking for a good whitening lotion that won't dry out my skin.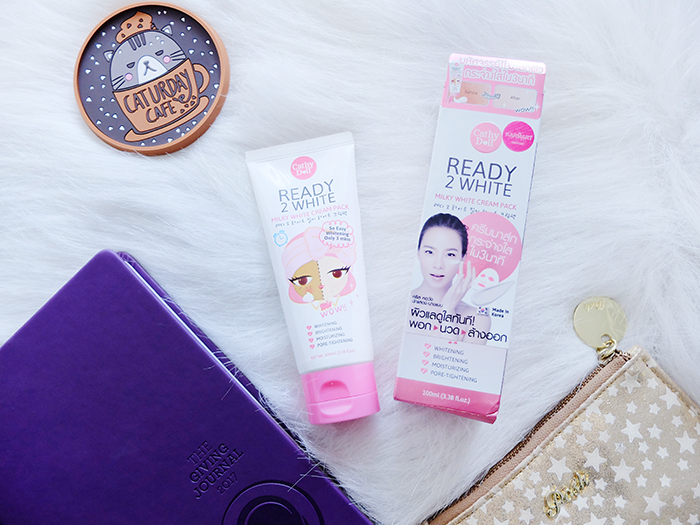 Ready 2 White Milky Cream Pack is a product that brightens skin in just 3 minutes! Its rich intensive milky protein, which originated from Korea, moisturizes and nourishes your skin throughout the day. It also has vitamin C that leaves your face smoother, brighter, and fairer-looking up to 3 days. With its adenosine component, appearance of wrinkles is also reduced.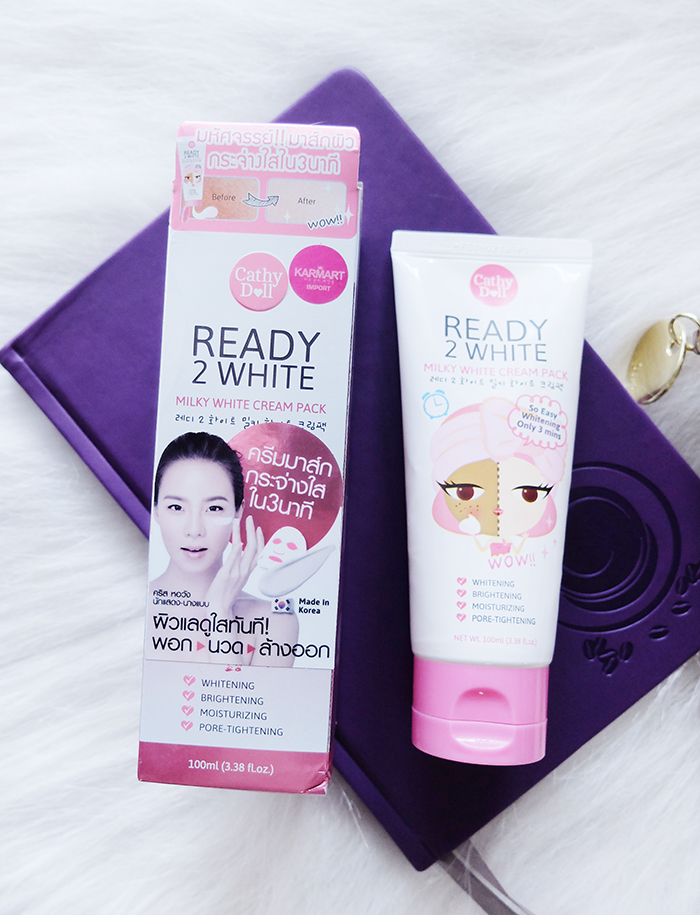 Php499 for 100ml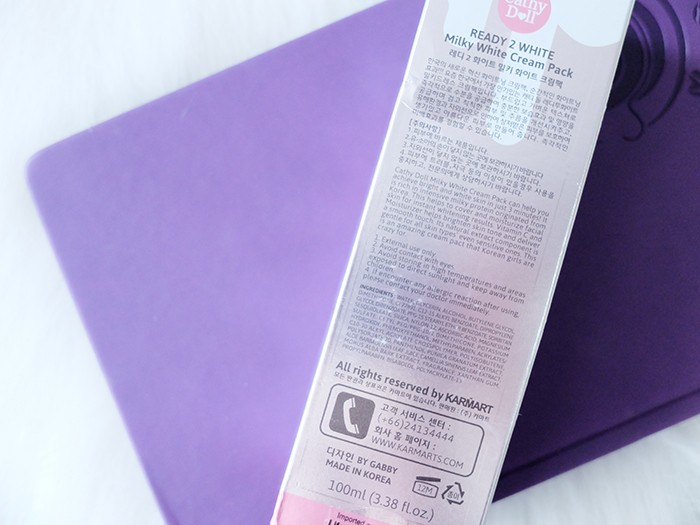 This product is by Karmart Thailand but formulated in Korea so most of the copy on the packaging are written in Korean.The box with all the texts all over it is a little off for me but the tub design and the Cathy Doll character are kinda cute though. Thanks for the English texts by the way – I was able to check the ingredients before testing.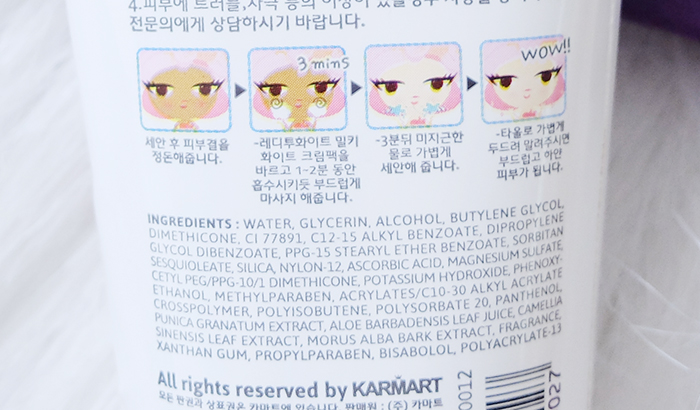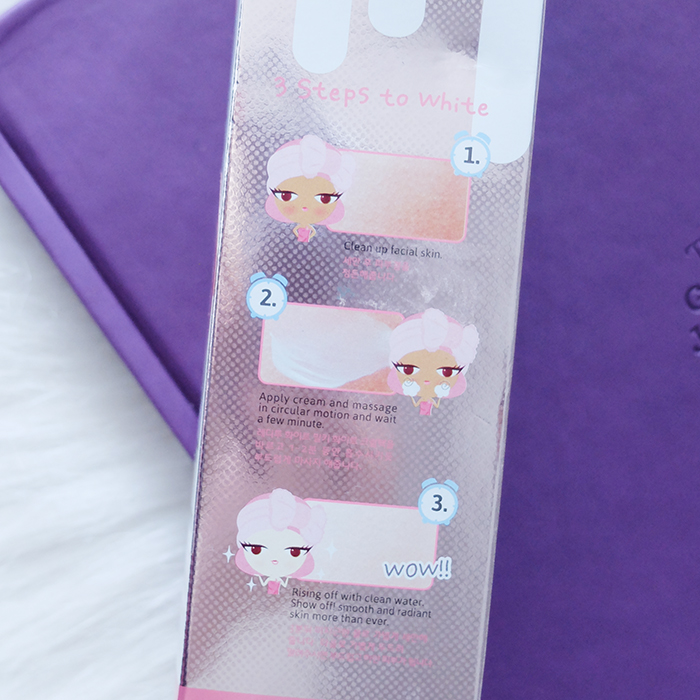 Instructions can be found on the side of the box and the tub as well. Super easy to follow even if you don't read it. You simply apply it in your skin after washing and massage in a circular motion for a few minutes. Rinse it off with clean water and show off that smooth and radiant skin! It doesn't foam so it can be easily rinsed off. Please take note that has a subtle scent too. If you have sensitive skin, you might want to test on a small area of your body first to avoid rashes.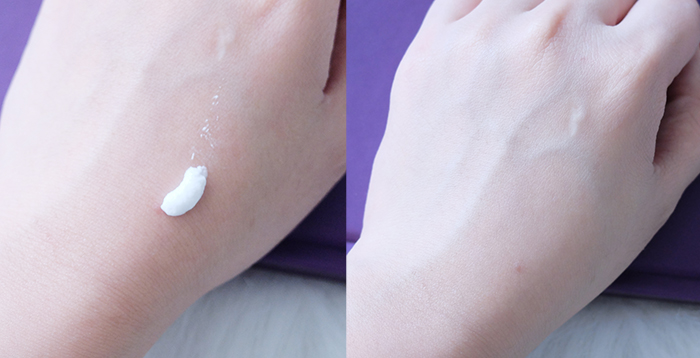 If you think you're all good and sure that you won't develop any irritation from this product, you may use it on different parts of your body as well.  If you are looking for an instant whitening product, you should definitely try this one!
You might also like