Stress is so intense and I lack sleep lately so I temporarily rely on anti-aging products, hoping that it would prevent fine lines from showing up. One of those is NUXE Nirvanesque 1st Wrinkles Smoothing Eye Contour Cream which I got from Beauty Bar.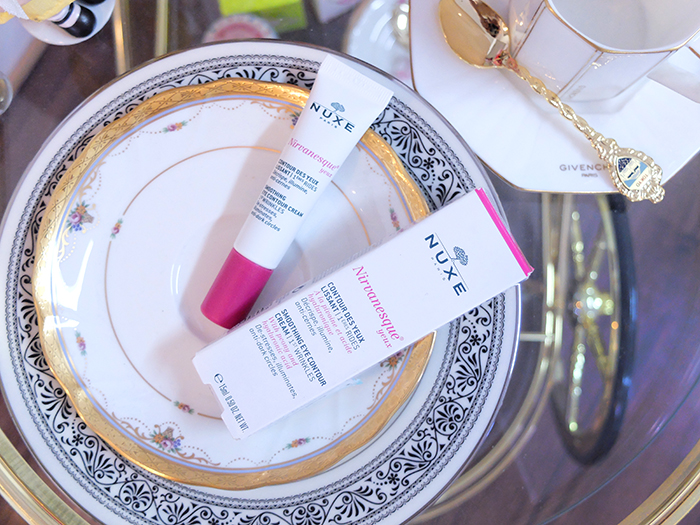 It contains peony and hyaluronic acid that could help de-stress, smooth fine lines and illuminate dark circles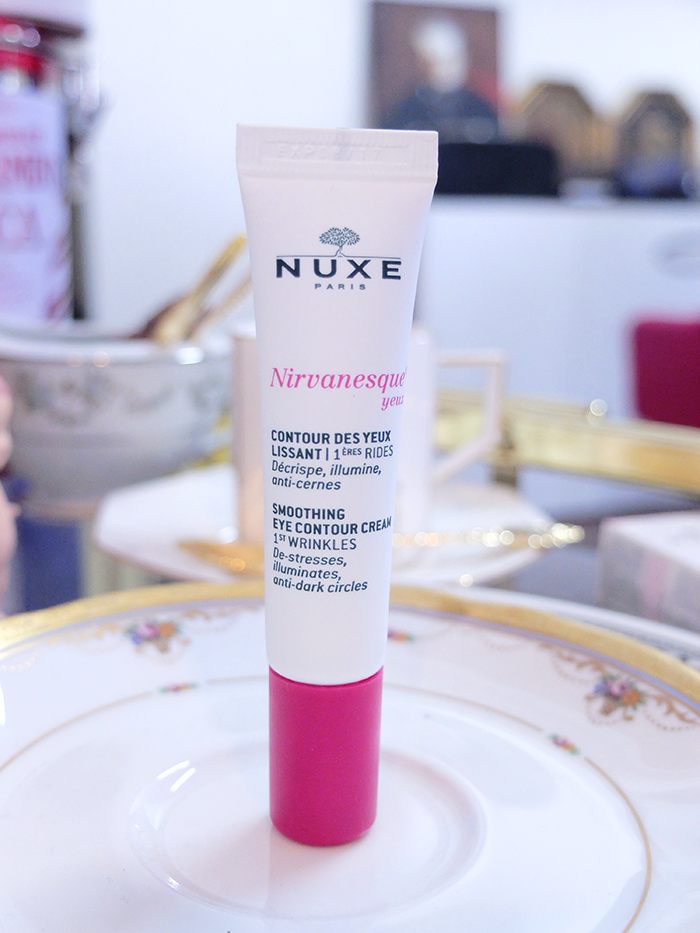 Php1,450.00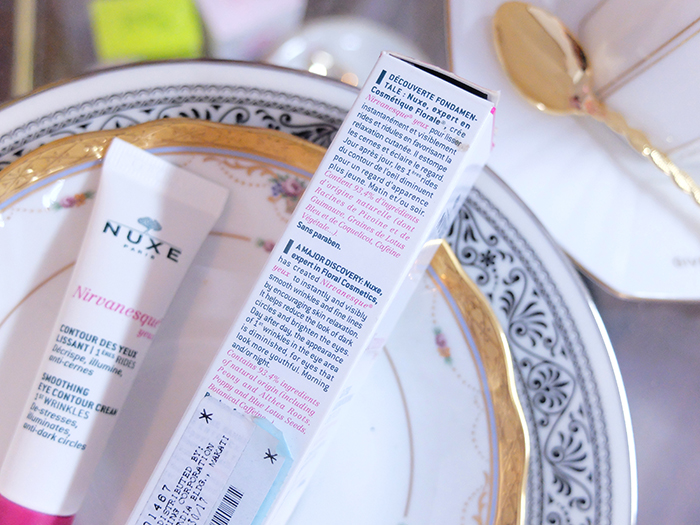 A Major Discovery: Nuxe, expert in Floral Cosmetics, has created Nirvanesque yeux to instantly and visibly smooth wrinkles and fine lines by encouraging skin relaxation. It helps reduce the look of dark circles and brighten the eyes. Day after day, the appearance of 1st wrinkles in the eye area is diminished, for eyes that look more youthful. Morning and/or night.
Contains 93.4% ingredients of natural origin (including peony and Althea Roots, Poppy and Blue Lotus Seeds and Botanical Caffeine.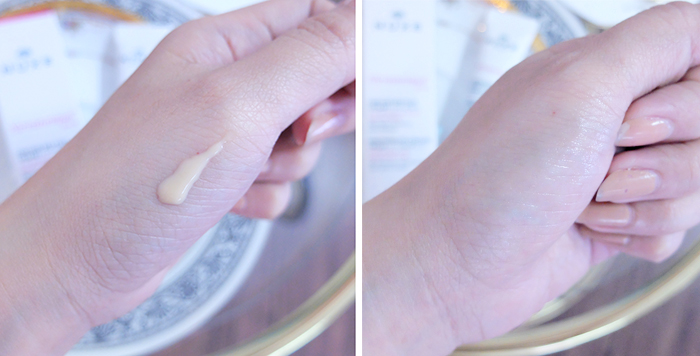 It has a little watery but smooth texture that leaves a velvety smooth finish. As if you applied baby powder.
It also blends and glides smoothly with the current foundation I use.  At night, I apply this eye cream together with Estee Lauder Perfectionist Wrinkle Lifting/Firming Serum (for face) which also leaves a powdery finish on my entire face.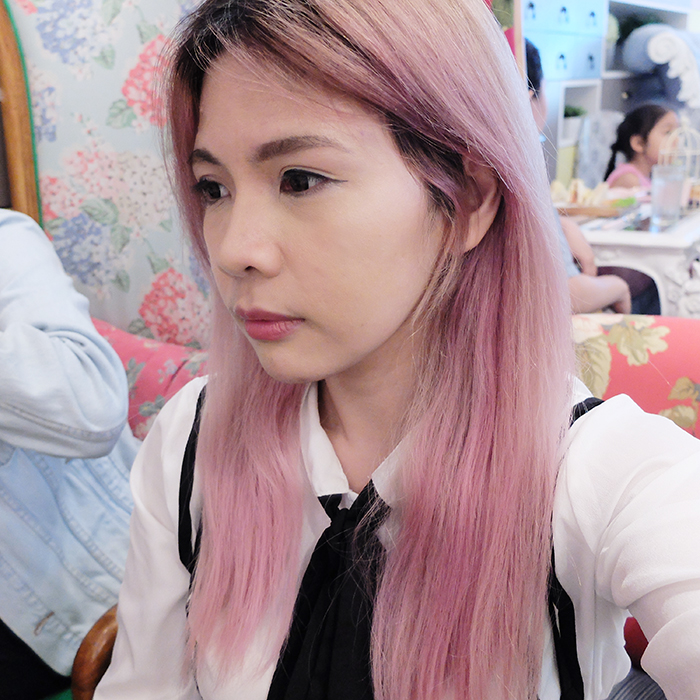 My eyebags look less puffy when facing front. On side view, you'll see how big my eyebags really are. It's puffier and darker without eye cream and concealer that's why I really need this Nuxe product. Nuxe helps me look a little less stressed and dry. Yes, I have pale and dry skin! It also serves as a primer for my undereye so it makes blending of concealer easier and prevents creases during a long day at work.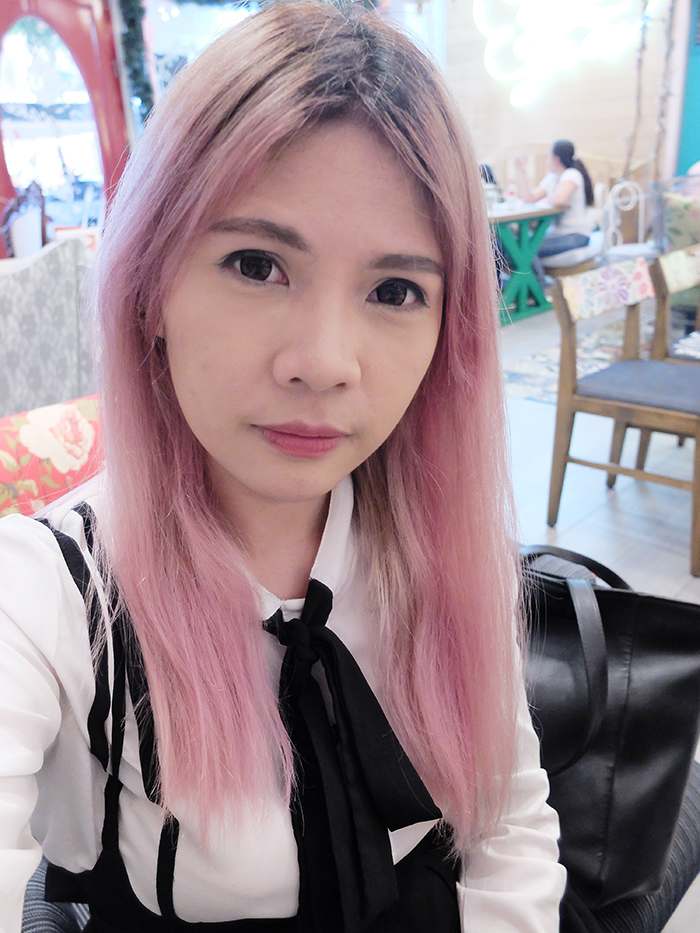 This is another item that I would buy over and over again. Definitely a must have although I am open to trying out other eye creams as well. For a workaholic like me who stays in front of the computer the whole day, eye cream is life. Yes, I can go to work without kilay (but I have to draw them soon as I arrive at the office ha) but never leave the house without eye cream applied.
Nuxe is available in the Philippines. If you want to try this product out, drop by Rustan's or Beauty Bar. 🙂
You might also like