Look!!! A set of Maybelline's warm nudes from Powder Mattes and Creamy Mattes lipstick collection arrived on my doorstep!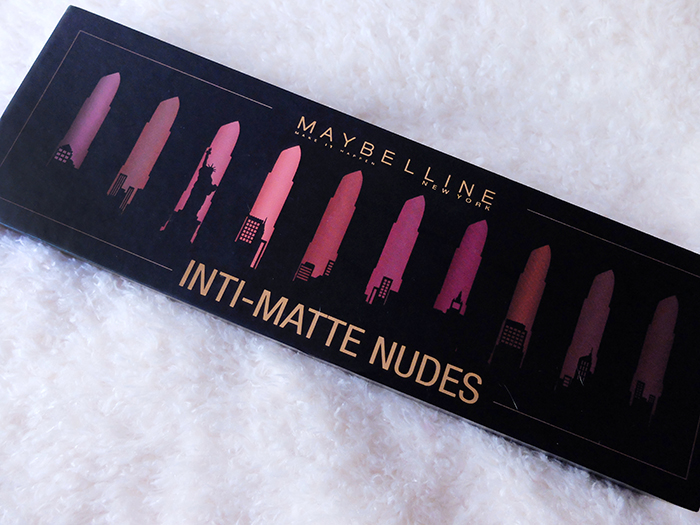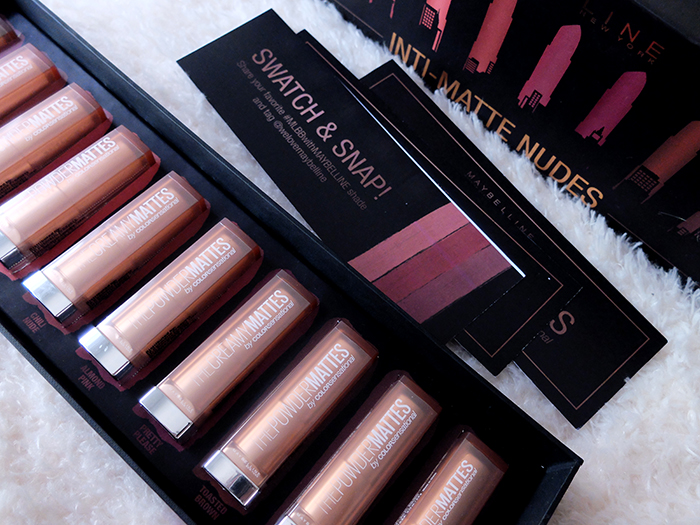 Inti-mattes come in an frosted peachy semi-opaque tube
Warmer, more sensational and flattering nudes for every skin tone. Pucker up to radiant, confident color.  Maybelline Color Sensational® Inti-Matte Nude lipstick pigments and moisturizing formula give lips effortless matte sophistication. With shades specifically created for Filipina skin tones, every Filipina can now achieve the most flattering nude shade that brightens their natural lip color. Choose among ten shades from two of Maybelline's best lipstick collections, the Creamy Mattes and the Powder Mattes. The shades that we have here in the Philippines are different from the US so you might need an extra care in choosing the right shade if you are looking for a precise color. Among these shades, Touch of Nude is my most favorite!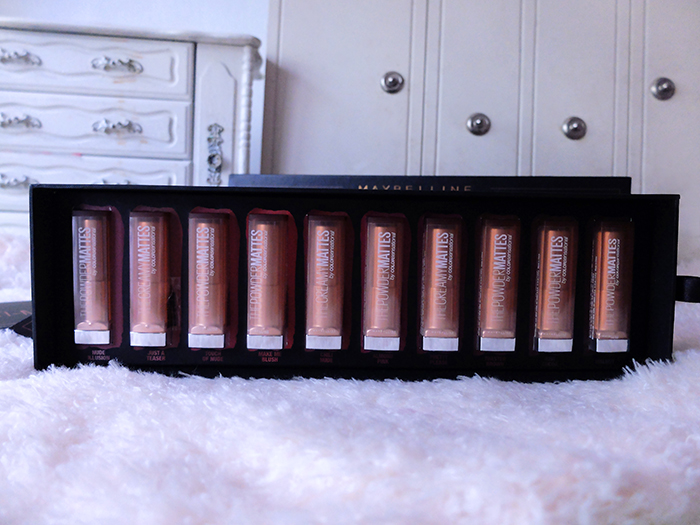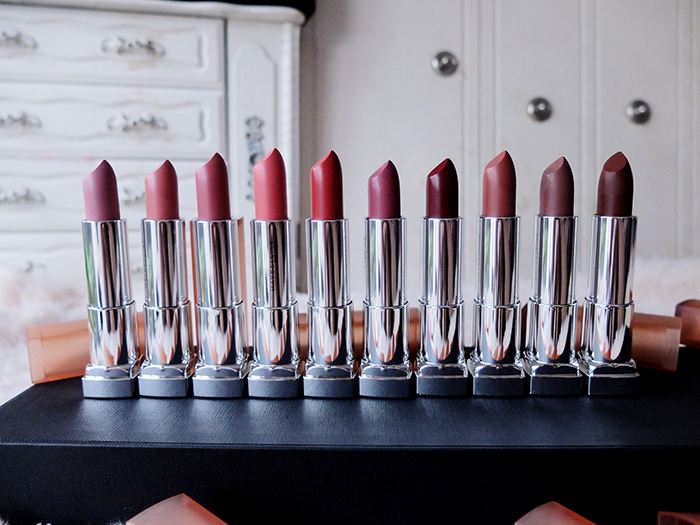 From left to right: Nude Illusion, Just A Teaser, Touch of Nude, Make Me Blush, Chili Nude, Almond Pink, Pretty Please, Toasted Brown, Raw Cocoa, and Walnut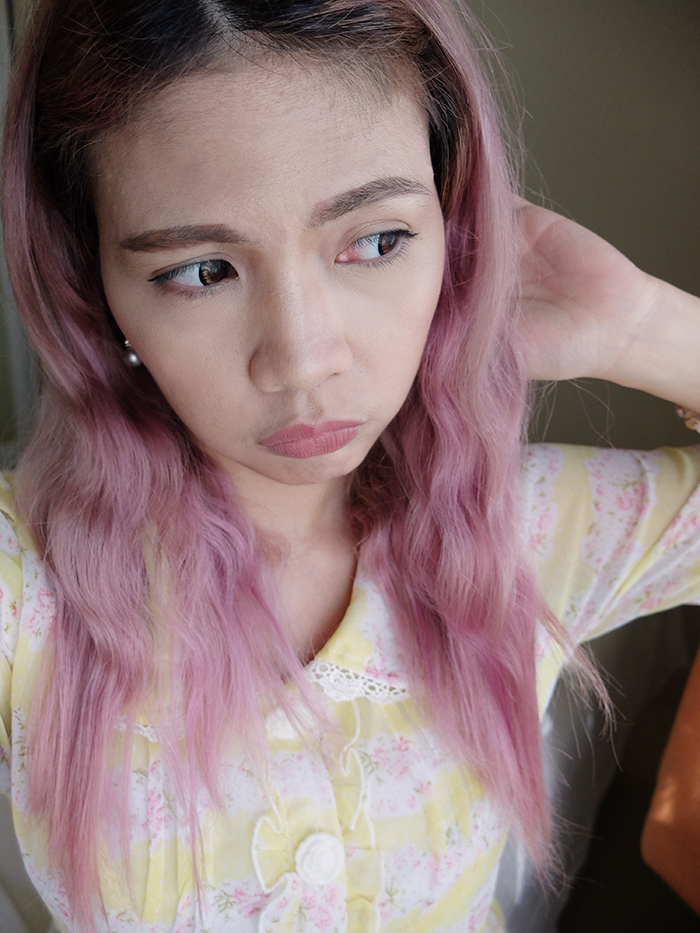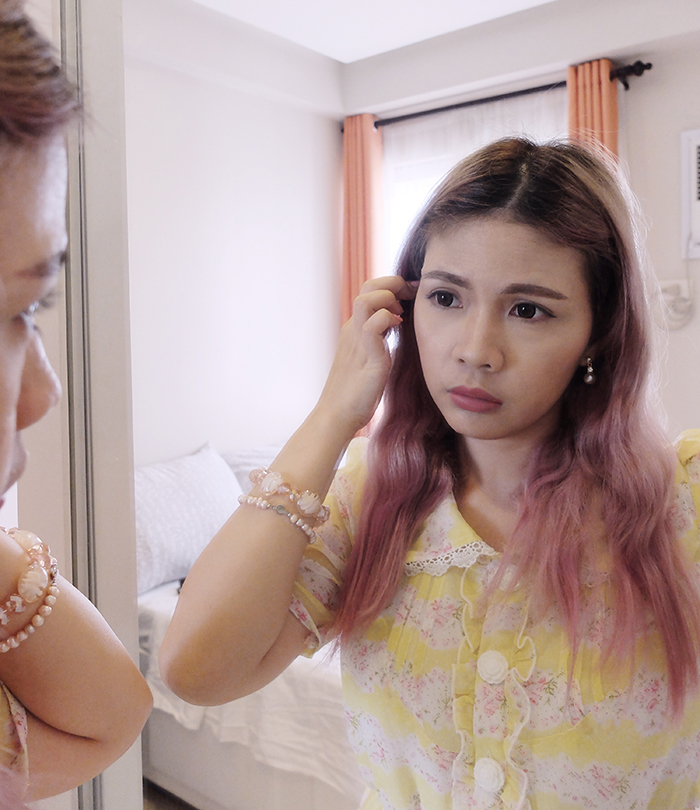 It features warm, golden pigments that enrich your natural lip color. It's not too creamy and not too matte. This matte lipstick glides smoothly on lips and feels like your second skin. Some people say that they don't like the scent but for me, I think, the chemical scent is so light that it is hardly noticeable. Almost all shades are okay for everyday use. Pretty Please and Walnut are too dark na for me and I would only use it probably for meetings or events. The rest are all good for work days and weekends.
Regular price is Php299 but these products sometimes drop at Php199 in stores or at Lazada. It's a long weekend and there's plenty of time to update your makeup stash. I bet you can't resist to shop!