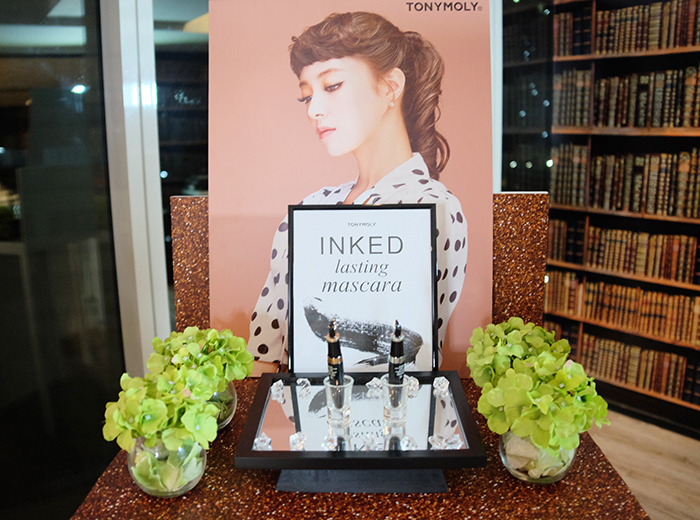 What's your go-to makeup look this Holiday season? Let your embellished cocktail dress take center stage by pairing it with a glamorous party look using TonyMoly products!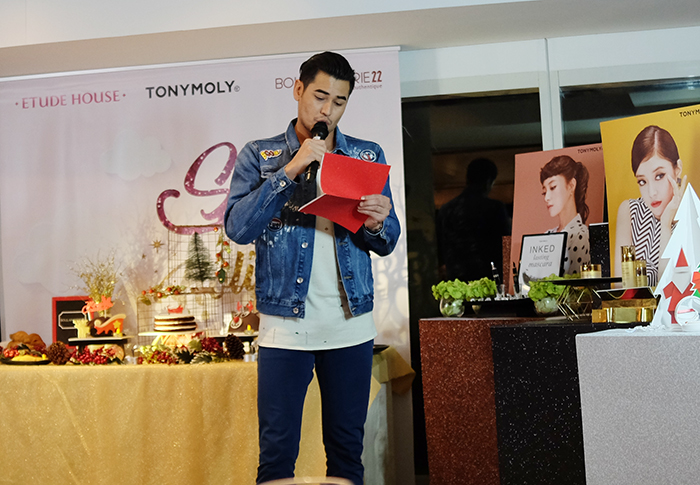 During AGC Christmas party, we got a chance to see all TonyMoly Holiday collection for this year. TonyMoly is one of my go-to brands when it comes to skincare but seeing these makeup items in Christmas packaging make me wanna purchase them all too!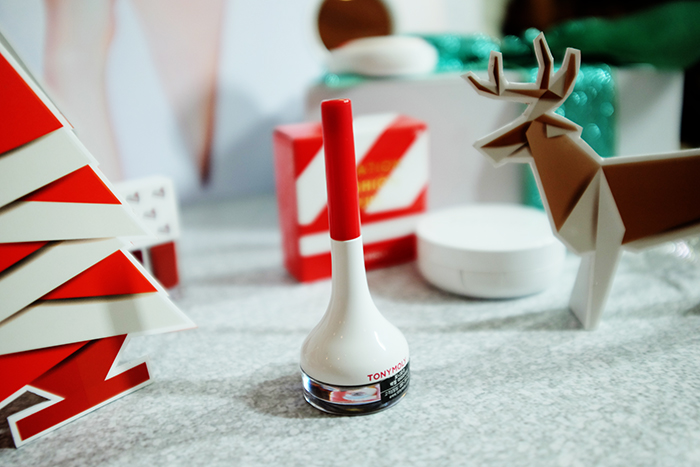 Winged liner gets a modern twist with bold holiday-ready tones. TonyMoly Backgel Liner (Php 578.00) is designed to give an intense color line it glides in smoothly and precisely that quickly dries down to a long-wearing water resistant finish.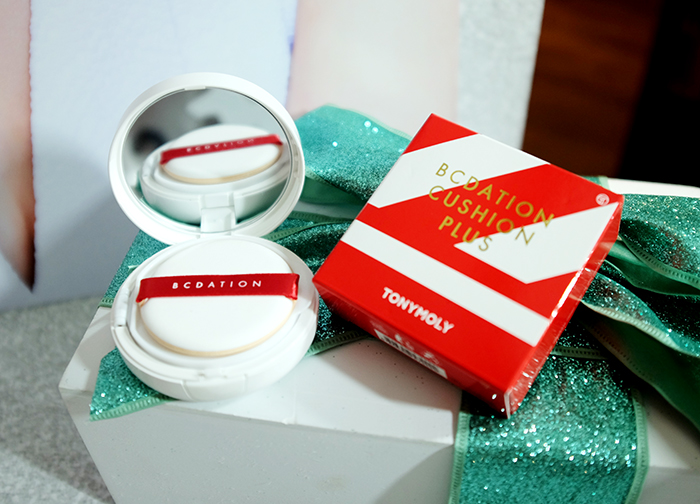 TonyMoly Bcdation Cushion Plus (Php 1,048) is an All-in-One Multi-functional formula works like a BB cream, CC cream, and foundation; provides natural coverage without feeling heavy; deeply hydrates like a moisturizing cream; hybrid dual coverage system provides a flawless finish with staying power. BCdation Cushion Plus also contains serums that is very beneficial on skin. Its lightweight formula lets you achieve even skin tone without caking; leaves complexion smooth and glowing BCdation cushion comes in 2 shades. It has the benefits of BB cream for natural light coverage. CC Cream for hydrating and moisturizing and lastly foundation for flawless coverage. All of that in one and that's how BCdation cushion stand out from the other foundations out there.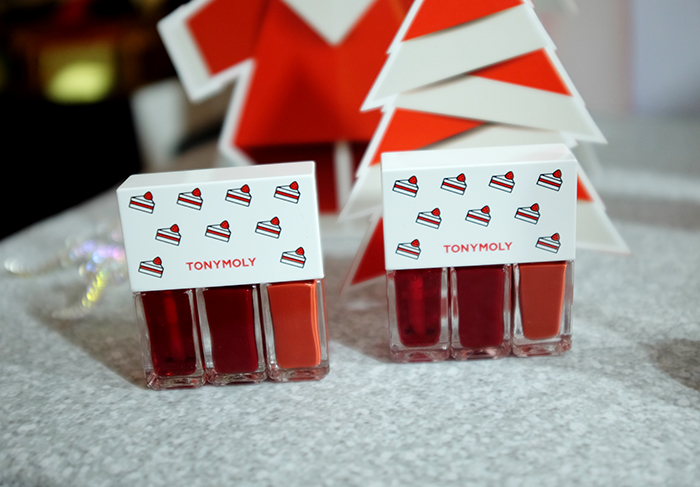 Remember Lip Tone Tint? It now comes in TonyMoly Lip Tint Trio (Php 578) package! This new concept of lip tint is a mini version with 3 kissable stain shades.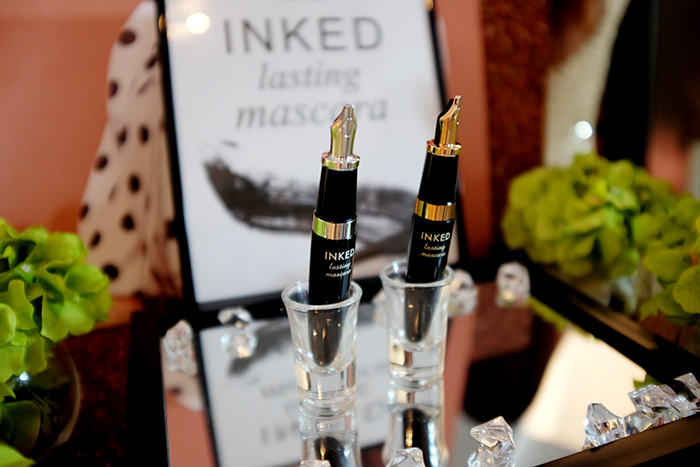 TonyMoly Inked Lasting Mascara (Php 698) fits eyelashes and covers them naturally, providing complete eyelashes volume and curl. This mascara is resistant to everyday sweat, moisture and tears, and lasts for a long time without smearing due to Daily Proof Film System.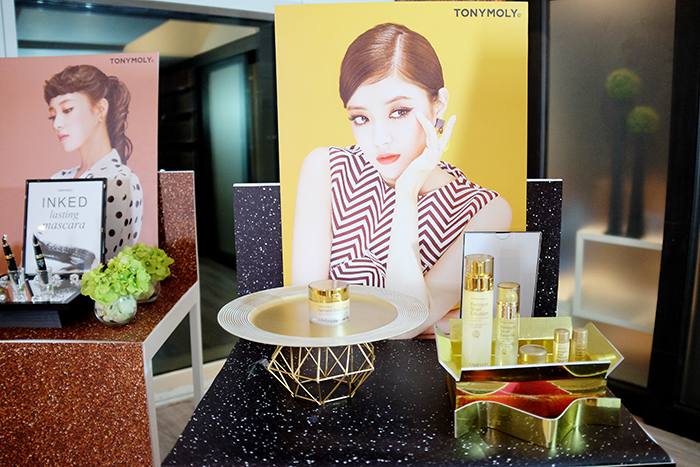 For skincare, TonyMoly's Timeless Ferment Snail collection is still the best seller!
TonyMoly Intense Care Gold 24k Snail Cream (Php 3,298) contains fermented snail muscus filtrate 65%. Retores orignail viality and resilience of skin. Offers enriched noursihment and brightens skin tone at the same time. Protects skin against dryness to remain moisturized, transparent and radiant skin. Snail Ingredient is one of the most raved beauty must-haves on any girl's skincare routine. Intense care 24k snail cream is highly moisturizing, gives your skin elasticity
and nourishment by ferment snail slime extract including pure gold, ginseng callus
extract and EGF. It's skin-repairing properties are particularly useful in healing the skin
post-breakout. Because, dewy skin is always in!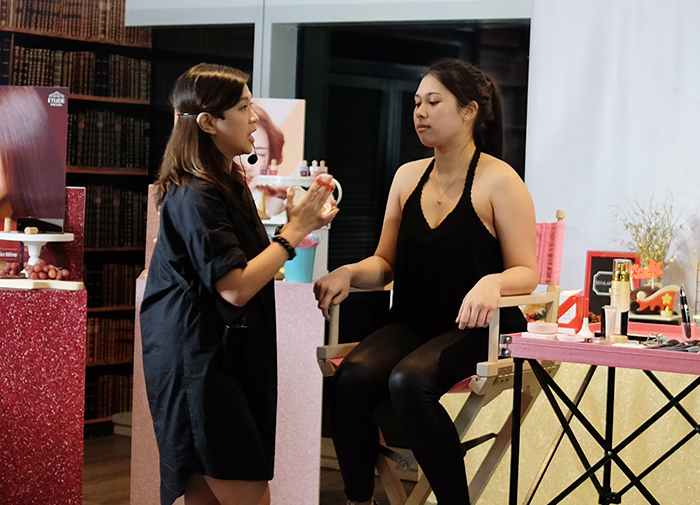 We also got a chance to watch a makeup tutorial using TonyMoly makeup products before we ended the night. Superb! Now I can't wait to try this BCDation!
For more information about TonyMoly products, please visit www.tonymoly.ph or follow them on Facebook and @tonymolyph on Instagram.
You might also like