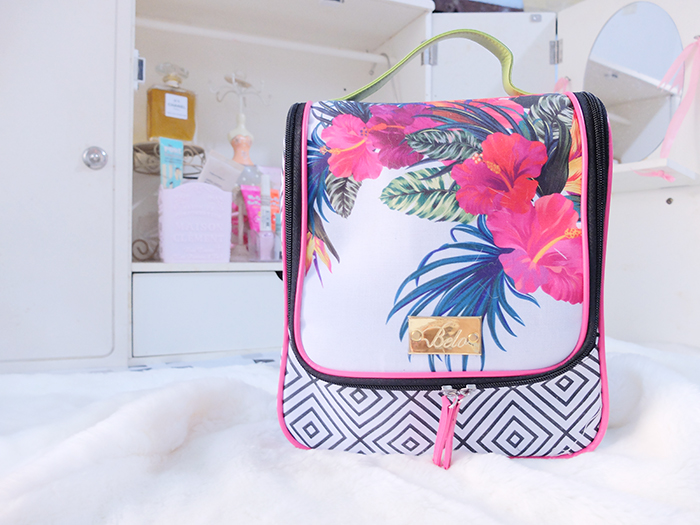 Went to Belo Medical Greenhills for a different treatment when the nurse suddenly noticed fine lines and blemishes on my skin. Without any appointment with their derma, she scheduled me for a skin checkup that day. I felt like it was an emergency condition haha. Dr. Erika Mica Milla-Velasco M.D. checked my skin and prescribed me to use the ZO Zero Blemish Kit with additional Belo products for my very complicated skin type. It was sooo complicated that the derma had to label each product with schedule so I won't get confused.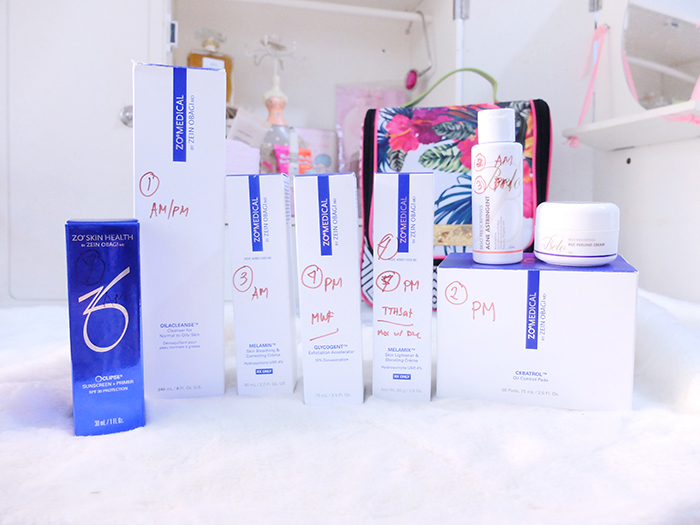 These ZO Medical products by Zein Obagi has a goal of "whipping the skin into shape." This multi-step approach tackles wrinkles, spots, pigmentation, enlarged pores and sun damage by strengthening it so it is more resistant to age-related changes. Different from the namesake Obagi Medical, Dr. Obagi says his new endeavor, "raises the bar by treating the skin at every layer. Feeding it with antioxidants, anti-inflammatory and retinol allows you to get the best results so the skin can come full circle.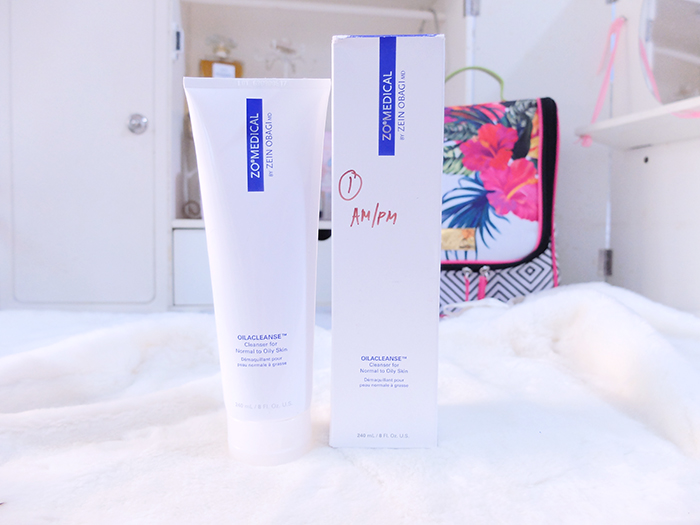 Let's start with ZO Medical Oilacleanse. This facial cleanser is good for normal to oily skin. This is the facial cleanser that they use in the clinic. It has micro beads that promotes exfoliation and leaves skin clean without the dry feel. I was asked to use this day and night.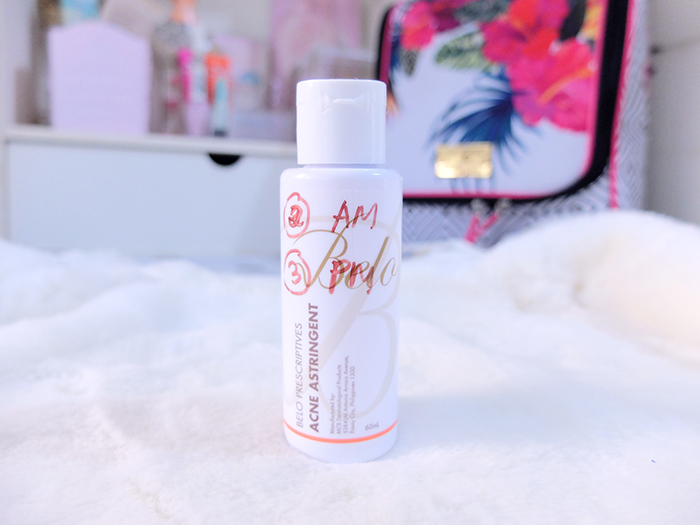 Then I use Belo Prescriptives Acne Astrigent to treat all cases of acne that pops on my skin.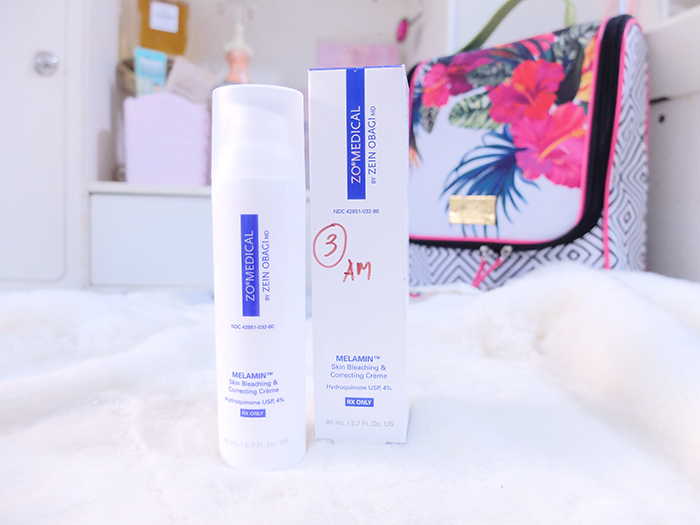 Next is to apply a pea-sized amount of ZO Medical Melamin. It is a skin bleaching and correcting crea. It has 4% Hydroquinone which targets hyper pigmentation and inhibits melanin production to even skin color and tone. I am also advised to stay away from sun exposure as much as possible.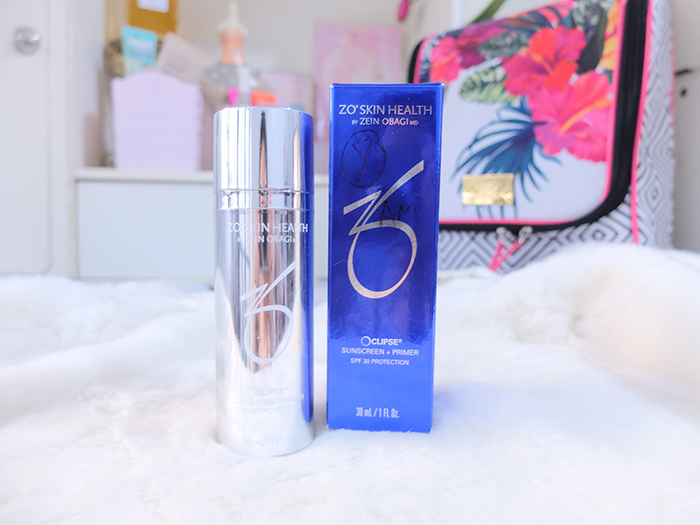 After that, I need to apply a thin later of ZO Skin Health Oclipse Sunscreen + Primer. This product has SPF 30 and acts as a makeup base too. I am advised to apply this at least 15 minutes before I get out of the house. I realized that I should ditch my Benefit Porefessional Primer and use this product daily instead.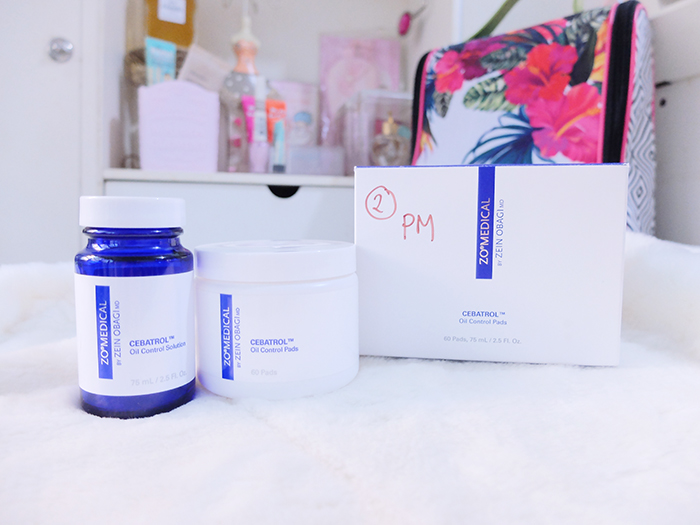 At night, I had to use ZO Medical Cebatrol. This box contains a bottle of oil control solution and oil control pads. One tipid tip from the nurse is to cut the pads into two before pouring the solution.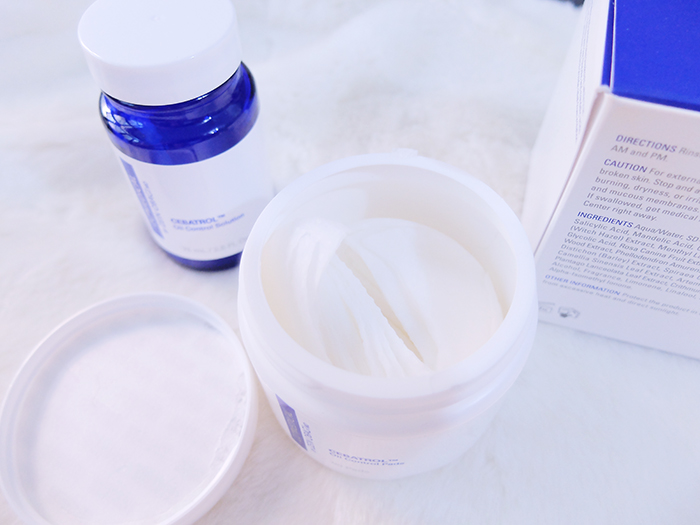 It has a mild sting on the skin which gets worse and itchy as I apply the astrigent next to it but whatever. I'm killing the whole acne family on my face anyway.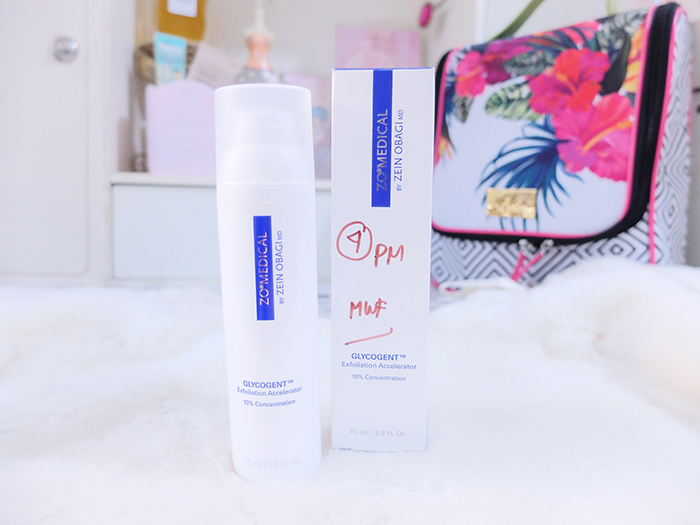 MWF, I use ZO Medical Glycogent Exfoliation Accelerator. It aids in the removal of dead cells for skin surface renewal. It is a paraben-free product that is rich in antioxidants and soothing aloe, green tea, and chamomile to help calm and nourish skin.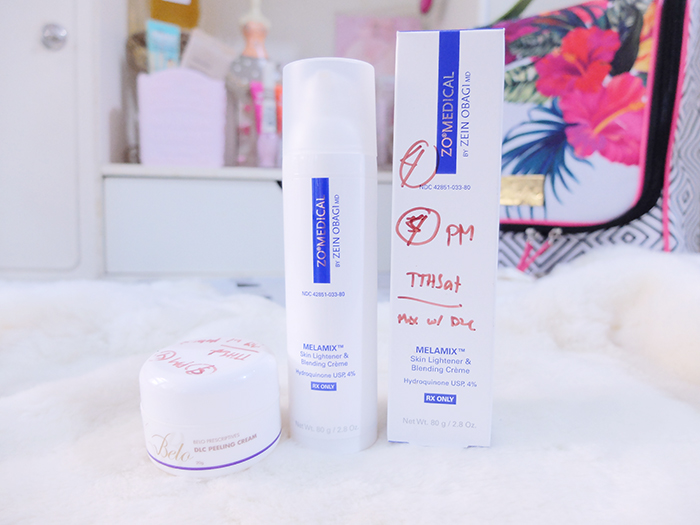 TTHS, I use Melamix Skin Lightener & Blending Creme mixed with Belo Prescriptives DLC Peeling Cream.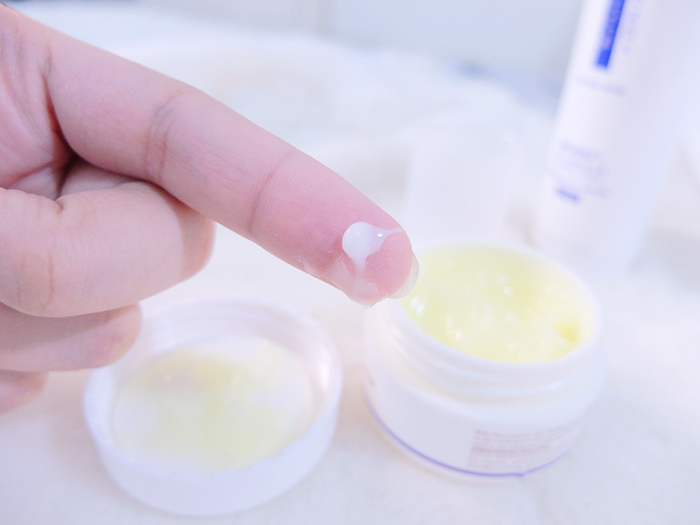 Melamix corrects serious skin pigmentation disorders and accelerates the removal of existing pigmentation to create a more uniform skin tone. Added anti-irritants, anti-oxidants and skin conditioners help mitigate irritation that can lead to pigment formation. The DLC Peeling Cream is not just an exfoliating agent but it also protects skin against premature aging. It also treats blackheads, whiteheads and mild to moderate cases of acne.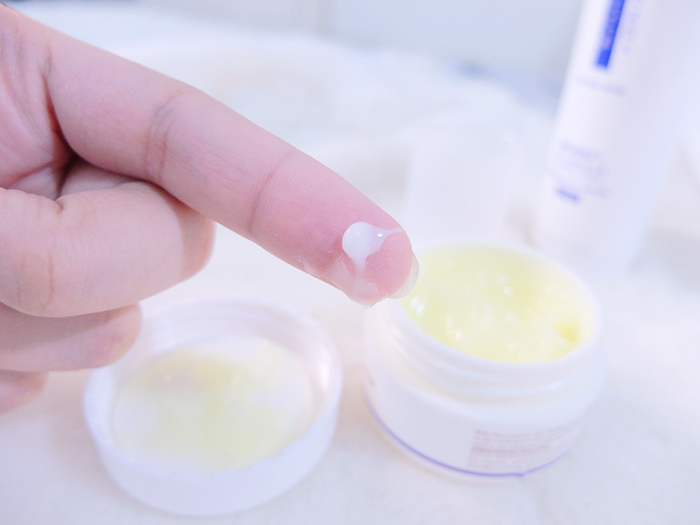 Aside from using this kit I am also advised to get Glycopeel cleaning, Powerpeel and Revlite laser for the face every now and then to control acne. They've customized this procedure for me since no skin is the same. These are all combined to address my acne and acne scar problems and I hope I can follow this very complicated procedure all throughout the year! If you notice on the photo below, I still have blemishes around my nose and lips and I am hoping it'll be gone in a few weeks as well so I can go out without wearing BB Creme or foundation at all.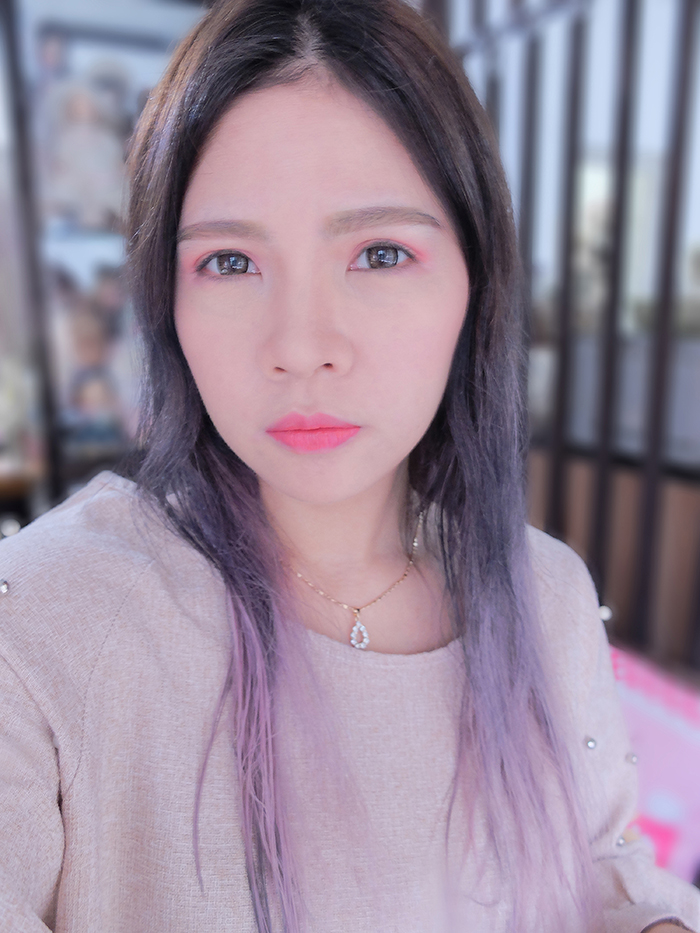 The ZO Zero Blemish Kit that they customized is pretty expensive. I actually had mini hesitations before purchase. A kit usually lasts about 6 months so if you divide the total price to 6 and compare it to what I use before, it would only cost P3,600+ a month. Way better than buying expensive drugstore products which are not that effective to my skin condition at all. Imagine how much I've wasted before. I mean, sometimes the product works but after a few weeks, I don't know but I get breakouts all over again or sometimes, I just had to stop as it makes my skin extremely oily. I should have gone straight to Belo!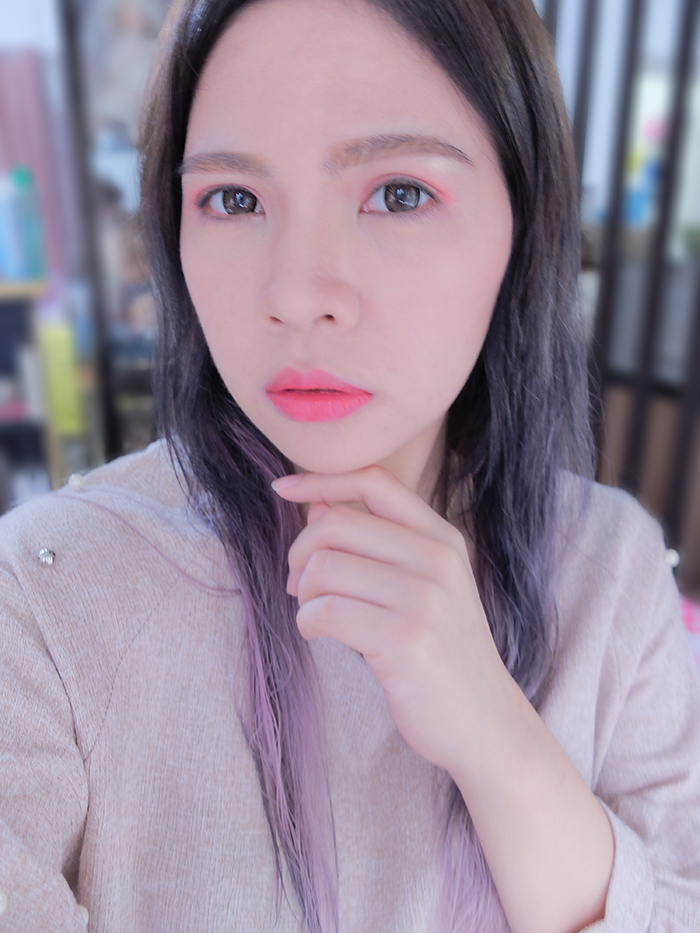 This is a very comprehensive program, indeed, but you can immediately see skin improvement in just three days. I experience micro peeling which is bothering at times as it looks like my makeup is caking but I'd rather see skin peeling off that a new pimple showing up. I've been using this kit for one straight month and I am so happy with the results. Normally, I get about 1 or 2 cystic pimples in a week but when I started using this kit, I only noticed 1 pimple in the entire month and it wasn't that serious at all. This is definitely the PERFECT treatment for serious skin condition like mine.
You might also like