Have you noticed my hair that is growing longer and longer everyday? I'm so happy my hair is very cooperative this year and it reacted well with the
steam bond I had few months ago
. And because I really love the effect, I skipped the Korean perm event which happened last week. I just can't say goodbye to my straight hair yet! And besides, I can wear hair extensions if I feel like having a vavavoom curly hair for a day. I'm pretty sure a
16 inch brazilian hair
extension would look great with this hair length.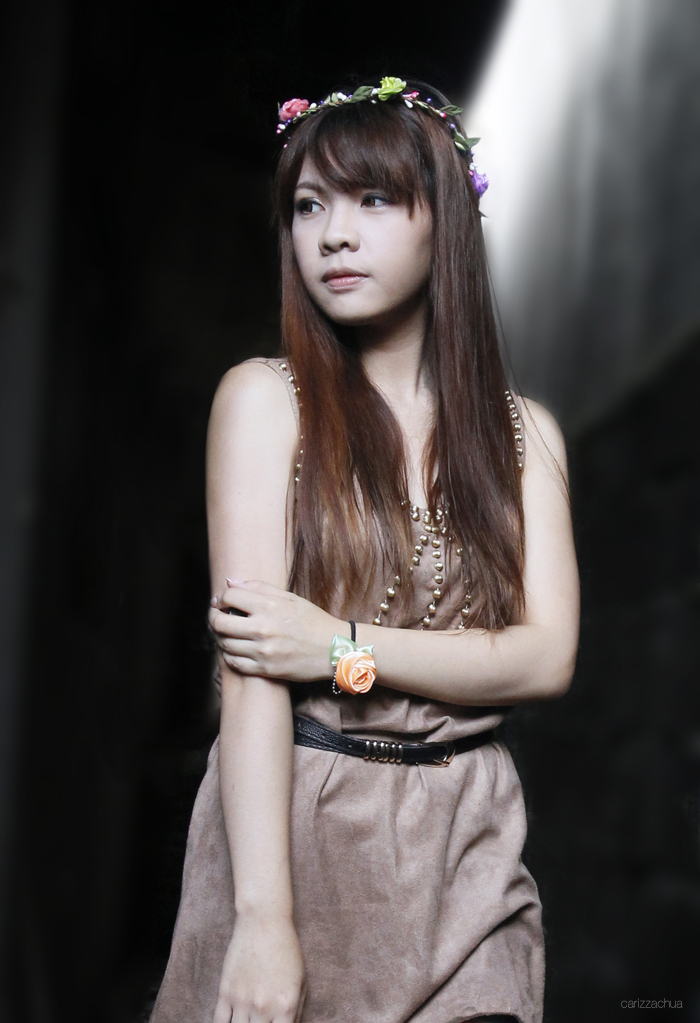 I've found a great website named
SeekHair.co.uk
that offers the best but inexpensive hair extensions in different lengths, styles and colors. They have clip in hair, micro ring/loop hair, tape hair, stick tip hair, nail tip hair, weft waving hair, PU remy hair , and Indian remy hair which are all used to create excellent hair styles. Did you know that these kind of hair extensions are used to make celebrities' hair look gorgeous on photoshoots, events and movies?
Actually there are a lot of salons now that offer these add-on pieces, however, they might charge too much so I still suggest to buy yourself a stack of hair extensions and do it yourself. It's pretty easy especially for the clip-ins. You can use those to add layers and give extra volume to your hair.
To keep them not to look fake, remember to brush the pieces softly before using. I got that idea from a photoshoot I've been part of weeks ago (and I can't wait to share it with you all!). Also, prepping your hair with a texturizer and backcombing hair gently would make the extensions grip very well. You can also iron or blow dry your hair with the extensions to get a seamless match.
I've used hair extensions before and I must say they've made a big difference. Hair extensions can definitely change the way you look. Take the red carpet bombshells and top models for example. Notice how their lush, voluminous hair can make them shine bright like a diamond? And I am definitely getting that look. Right now, I am eyeing on SeekHair's body wavy Brazilian hair extensions. Heard that they have good customer service and offers returns and exchanges too so I am definitely getting my hair extensions from them soon. They also provide hair care and tips on their website too. So if you're a first time user/customer, application of hair extensions wouldn't be a problem.
Interested in hair extensions? Please visit their site!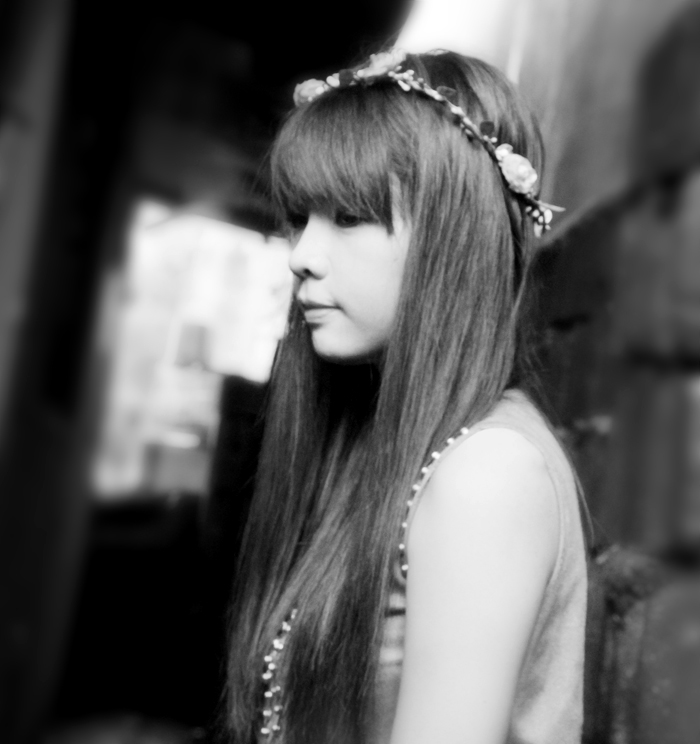 As for my hair care, I currently use mild shampoo and Monea Powerdose Hair Supplement as my conditioner everyday. I'm ditching my old conditioner as I experienced hair loss with it.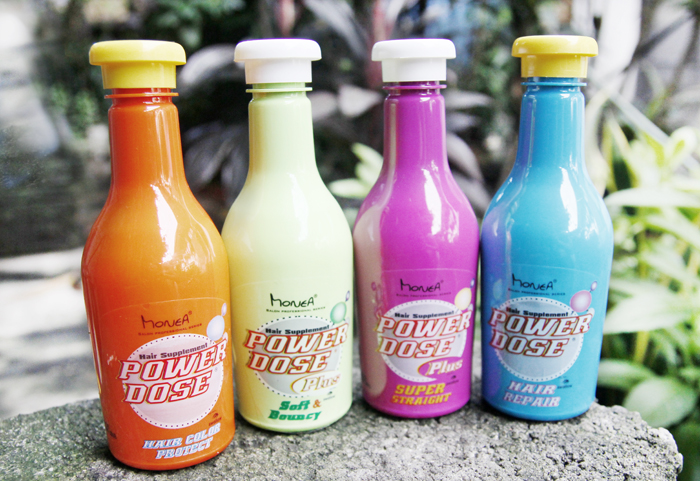 Because my hair suffered and was heavily damaged from bleaching and perming, my ends turned brittle and dry. So I thought it would be best to try the Hair Repair variant (blue bottle) first. As stated on the instructions at the back of the bottle, the product is best used twice a week but since I find it very gentle and light on hair, I used it everyday as a conditioner.
Apply on clean, damp hair after shampoo. Distribute Monea Powerdose Hair Repair from roots to tips. Leave in for 50 to 10 minutes. Rinse hair with water. Use twice a week for best results.
As I have said, it can be used as a hair treatment or conditioner. However, as a daily conditioner, it does not make my hair extremely soft. It gives the normal benefits of a conditioner but at least it de-tangles my hair especially the bleached ends! It has a salon-smelling scent which I really like and aside from that, it won't make hair feel greasy at all too.
I am now using the other variant, Super Straight (purple bottle), and it works great as well. I think this one suits me best. Now my hair won't look dull next to hair extensions. I am sure they'd easily blend well! Monea Powerdose is available in Watsons stores for only P165.00. From now on, I am sticking to this product. It's way way better than the other hair treatment I got in Watsons and more affordable too.
For more information and online purchasing of this product, please visit and like their official fanpage: https://www.facebook.com/JTomasCollections
EDITED:
After four weeks of use. Click here: https://www.carizzachua.com/2013/08/playing-with-nyx-cosmetics.html
Do you see any difference?
You might also like