Acne seems easy to understand but difficult to control. Many of you may have consulted a lot of dermatologists already but still having acne problems. I feel you. I have once encountered a derma who explained acne in detail and how to prevent it from coming back. I thought it was all worth the fee but actually, most of the things she mentioned were all jargon to me. She even advised me to go under antibiotics which I didn't risk to take in the end.
If you need a one-on-one guidance in acne prevention, better ask Proactiv's trained Skin Care Advisors! They will help answer any questions about your pimple problems and provide useful advice ensuring clear and radiant skin. And it's absolutely FREE!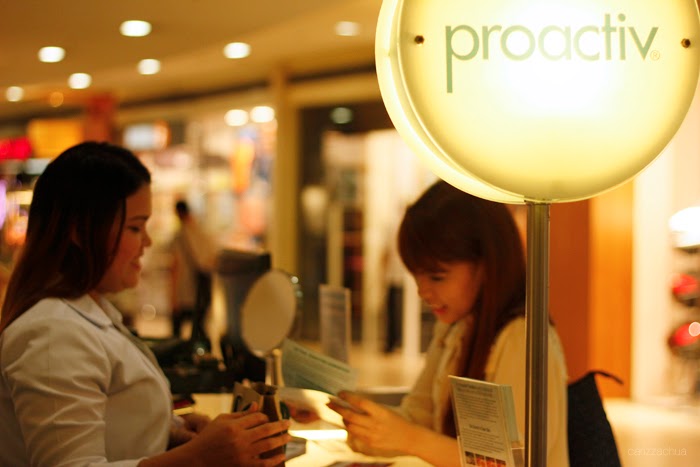 Last weekend, I visited Proactiv kiosk at Trinoma mall and talked to Mara Tuyor, one of Proactiv's Skin Care Advisors, to get more info about acne and their products as I wanted to buy a kit for my sister but not sure what would be best for her condition. Here are some of the questions I asked:
Me: Does Proactiv work on dry skin? Cause my sister's skin is dry and she has mild acne.
Mara: Proactiv is suitable for all skin types. Men and women who have blemish prone skin can use it. If your sister's skin is dry, she can use a moisturizer to maintain soft and smooth skin.
Me: What moisturizer can you recommend?
Mara: She can use Proactiv Green Tea Moisturizer. It's a light serum that absorbs instantlyand gives deep hydration to dry, tired skin.
Me: My sister's acne is just mild. Is it ok for her to just use the 15-day kit?
Mara: For first time Proactiv users, they recommend to use the 30 day kit. Acne is complex and even if it already dries out, there's a tendency to come back. So she still have to continue using Proactiv and use it daily for the whole face to help prevent pimples.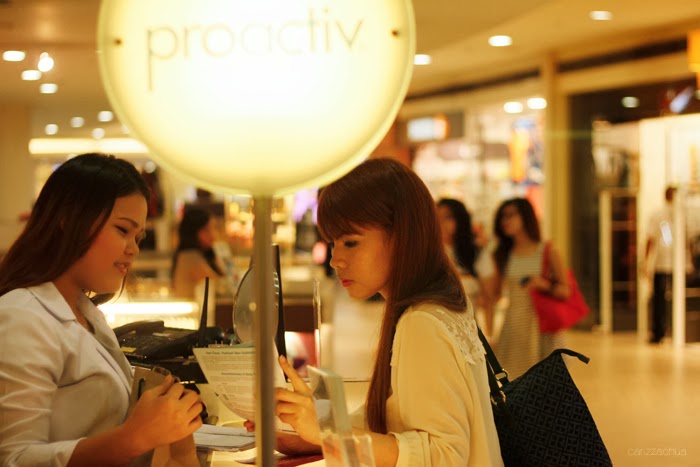 Mara was very friendly and helpful. She even answered my follow up questions about the prices of each product and about skin care routine. She explained everything without mentioning technical words that are difficult to understand. Ten out of ten stars for her!
If you have acne problems and need help, approach Proactiv Skin Care Advisors at Trinoma, Glorietta 2, Marquee Mall, at Watsons and SM Department Stores nationwide and they'd be glad to help you achieve the best skin results for sure!
You might also like