Few days ago while I was cleaning my makeup area, I noticed I've got a lot of pink stuff around that I haven't opened yet – or maybe, I don't really have any intentions of opening because of its cuteness. One of those is this Etude House Chocolate Kiss Hand Cream Set. It's just too cute not to share.
With it's pretty and pink packaging, it's something I would immediately grab in a store. It looks like a box of strawberry flavored chocolates!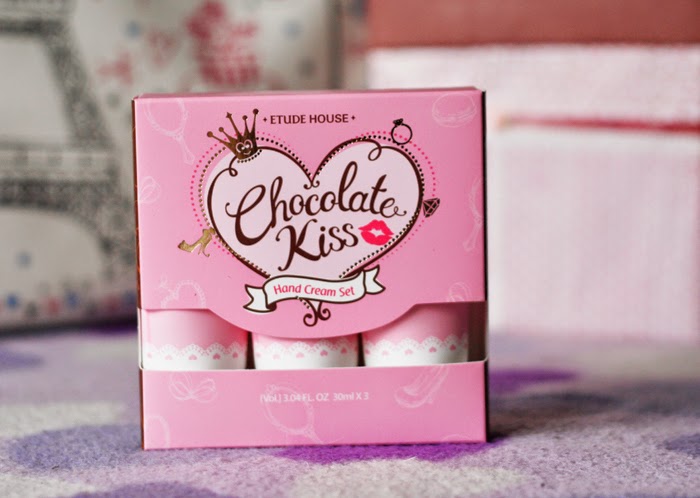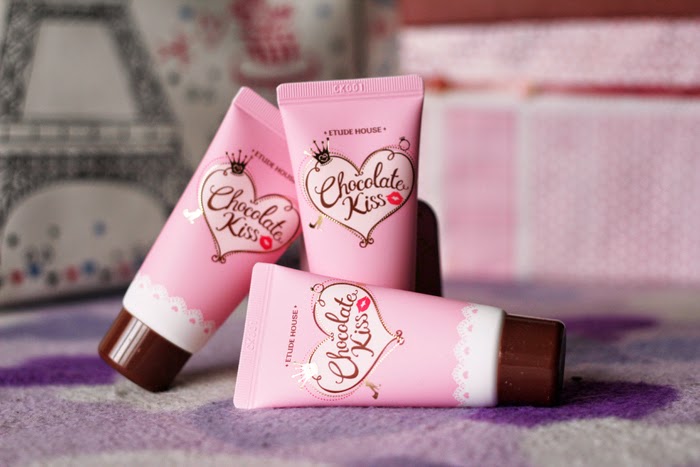 In Cherry Blossom, Lily, and Rose scents. You will need to read details at the back to know the fragrant. It's perfect for travels as each tube (30ml) is only about 10cm in height and in all fairness the cream is lightweight and deeply moisturizing.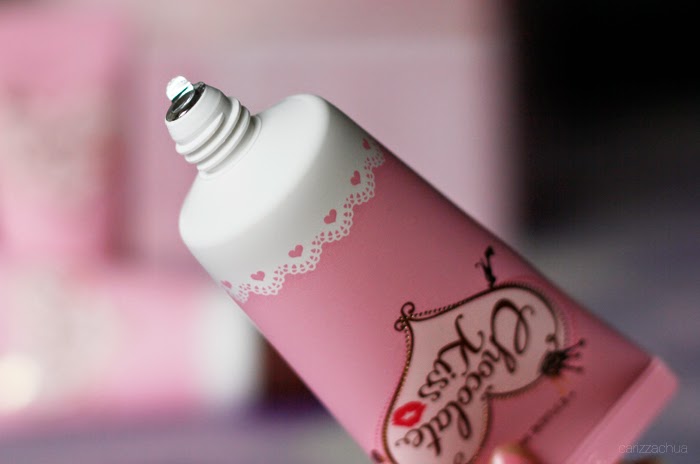 Tube carefully sealed
I thought it'll smell like strawberry chocolate but I was wrong. This set has different floral scents of Cherry Blossom, Rose and Lily. Although it would be great if it has yummy chocolate scents for name and packaging consistency, I think the floral fragrances worked better as it makes skin feel clean and fresh.

After application, my skin is soft and smooth. The effect and scent could last up to 3 hours.
This set is for only P498. From the whole Chocolate Kiss collection, this has the best packaging. It could be a great present for your friends too. Imagine, if you'd buy this set you already have a gift for 3 persons and that's only about Php 167 for each of them! Better grab this set while it's still in store!
By the way, I'll be joining Etude House Princess Run tomorrow at BGC for the benefit of YesPinoy Foundation and Lifeline Foundation Team Support Inc. Did you register as well? I hope to see you there in your pink singlets and tutus!
You might also like