Let's talk about eyebrows. I have messy eyebrows but at least now I am trying my best to groom them once a month at the Browhaus. I used to neglect them since my bangs are covering them after all but I noticed a big difference when I started using makeup to make them nice and neat. And besides, you can never fully cover your brows with bangs anyway.
So far I've already used eyebrow pencils from different brands like Nichido, In2it and Holika Holika. They're quite good for practicing but of course, I need to level up and improve my makeup skills. Today's weapon of choice – an eyebrow mascara.
So what's currently on my table?
It's Kanebo KATE Eyebrow Color Mascara.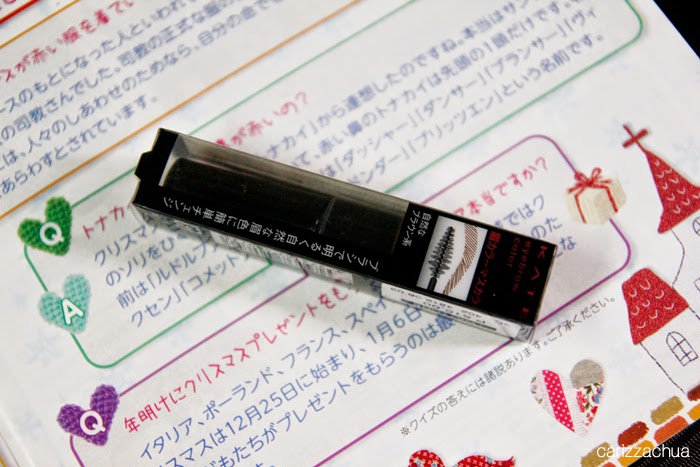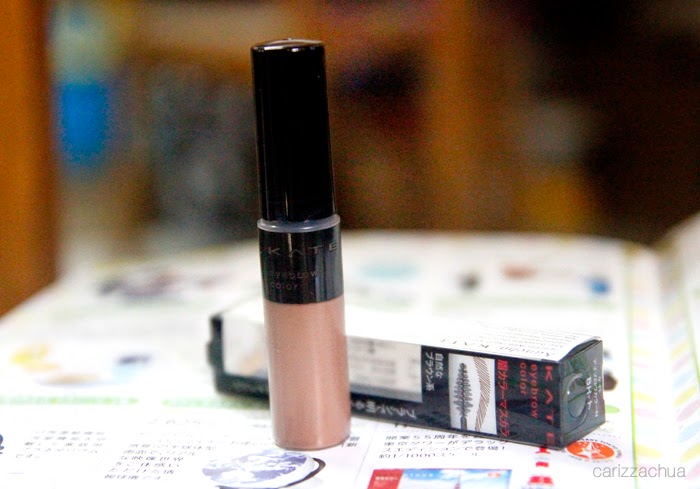 This kind of mascara is popular in Japan mainly because people there usually dye their hair lighter than their natural hair color. And I think it would be harmful if you dye your eyebrows often too as the chemicals might get into your eyes, hence, a makeup for eyebrows is an essential.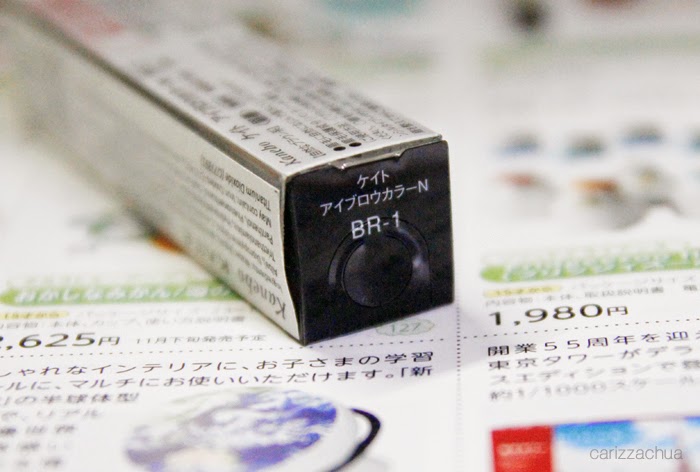 I got it in BR-1 shade which I guess stands for Brown 1. Bought this in early May for Php 510.00. Nothing fancy with the packaging. All texts are written in Japanese except for its name and with its see thru container, you can easily see the shade of the product.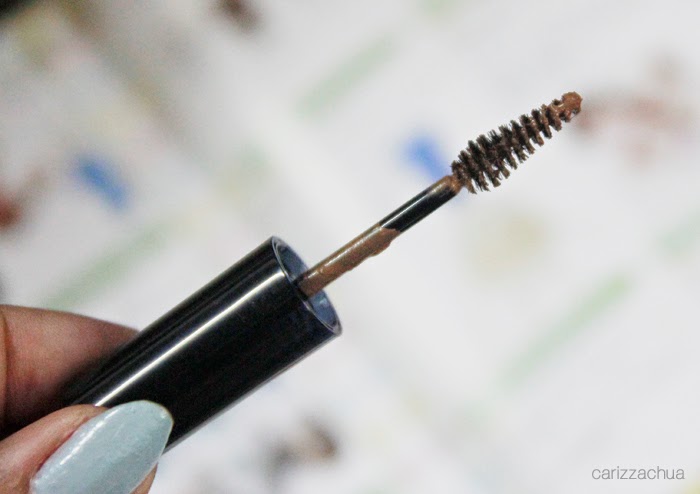 It has a regular spooly brush for easy application. It has a creamy texture and it looks matte to me. I've read reviews about LB-1 having a metallic effect. This one however doesn't have glitters on it and dries matte on skin.
Below is a photo of my eye without the product and with the product applied on it.

See the difference? It covered all my hair strands brown and the shade is just perfect for me. It's waterproof and does not flake. No smudging at all and because of that, IT LASTS LONG. I don't have to do some retouching for this.
Here's how it looks like when covered with my regular bangs.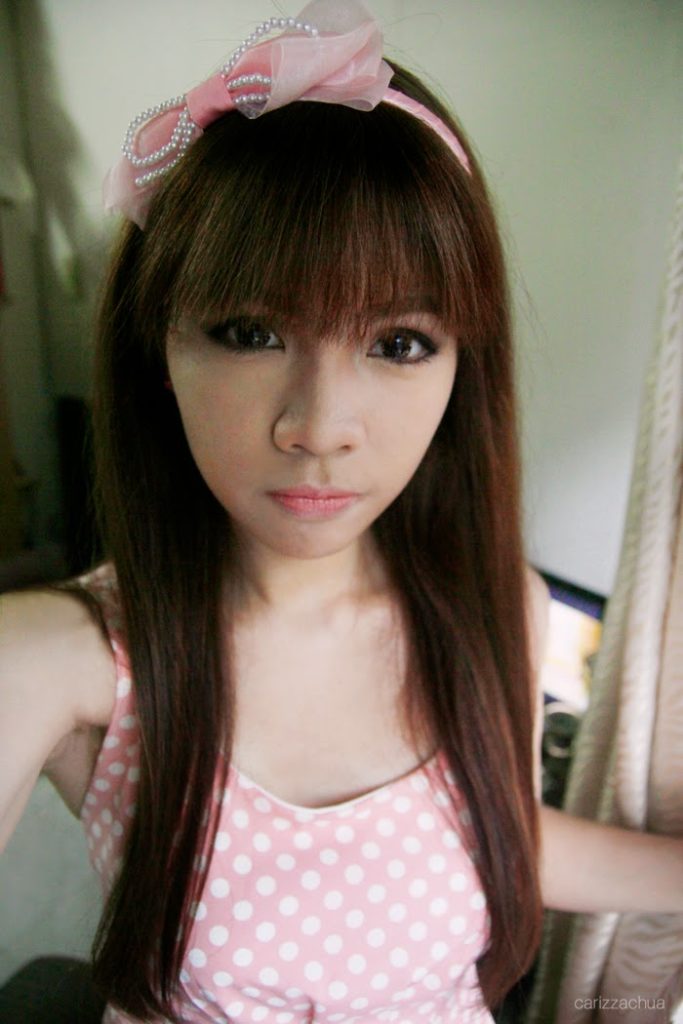 Kanebo
KATE Eyebrow Color Mascara // Vassen Diamond 3 Tone Brown Contact Lens from
Loveshoppingholics
// In2it Liquid Eyeliner // Revlon Colorstay Overtime Mascara //
Etude House
Precious Mineral BB Cream // Etude House Color Pop mixed with BYS Risky Business Lipstick for my lips // Headband from
Pinkbox
This is my first time to use an eyebrow mascara and I am very impressed with its effect. How about you? Have you tried wearing eyebrow mascaras?
You might also like