Who could resist this cute packaging of Schwarzkopf Berry Ash Foam Color? Of course, I bought it without a second thought. It's the Blythe doll model with a beautiful ash brown hair.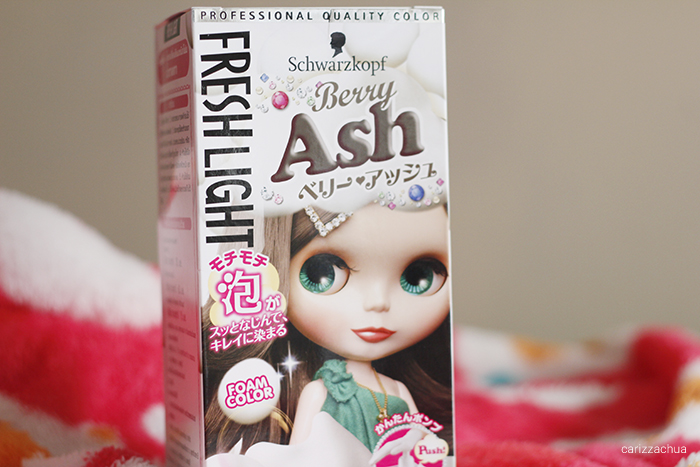 Php 599.00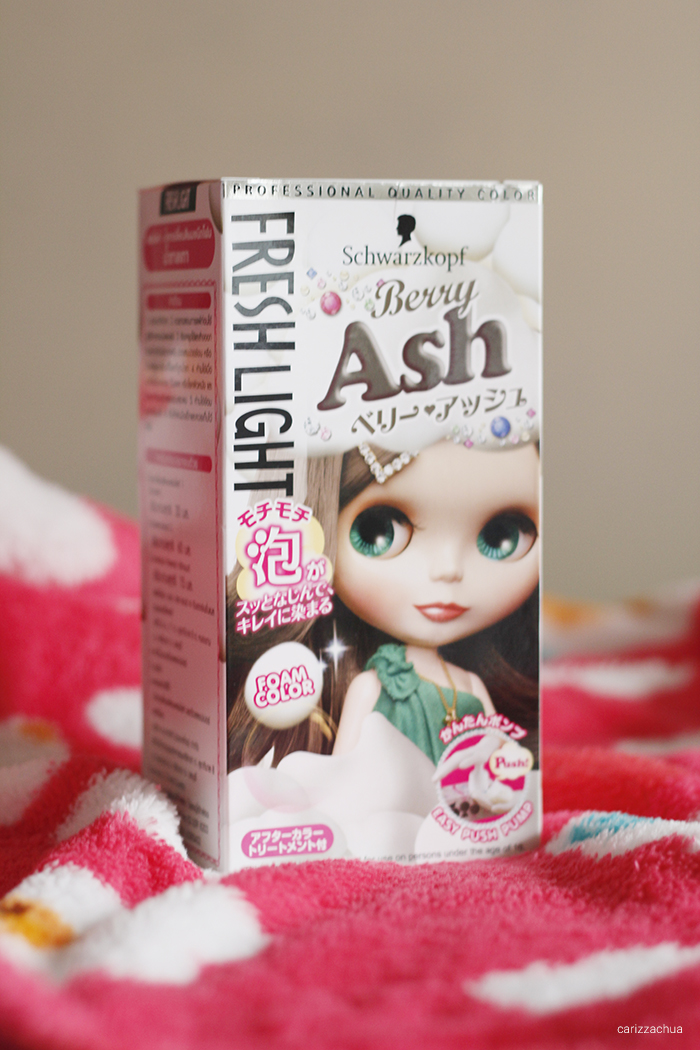 At the back, you could see the color chart. It shows the result of Berry Ash for different hair colors. As for me, I just want to tame down the orange hue of my hair.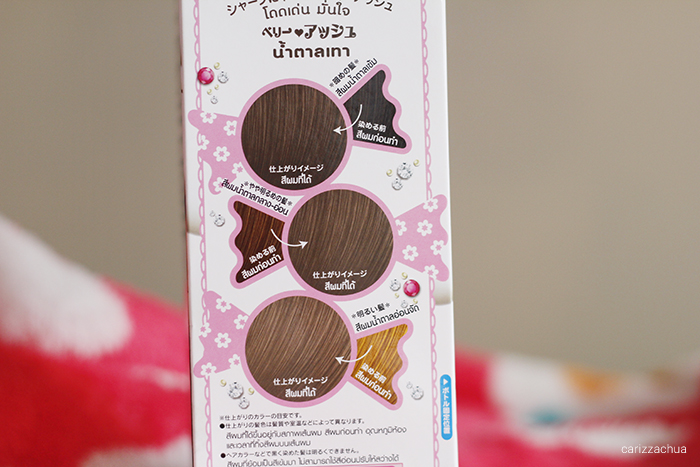 The box contains a pair of gloves, developer cream, hair color, a pump cap, and an after color treatment.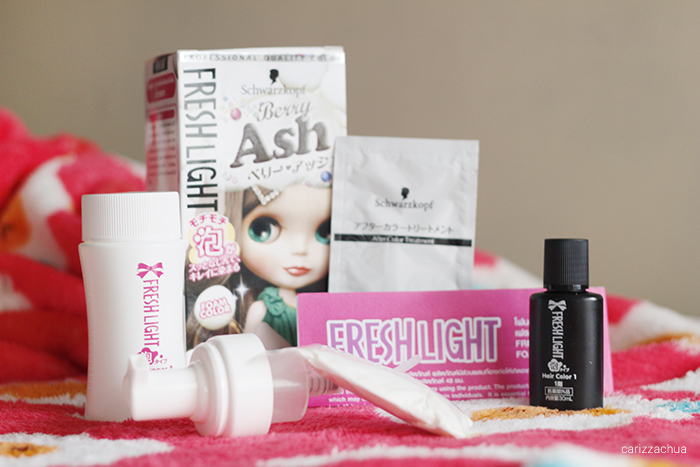 Simply mix the two bottles of developer cream and hair color. Then fix the pump onto the bottle and shake slowly and gently from left to right to ensure that the agents are mixed well. The foam that it creates is a bit watery and hard to control. It might spill off during application so make sure to wear an old shirt or a hair coloring cape before anything else.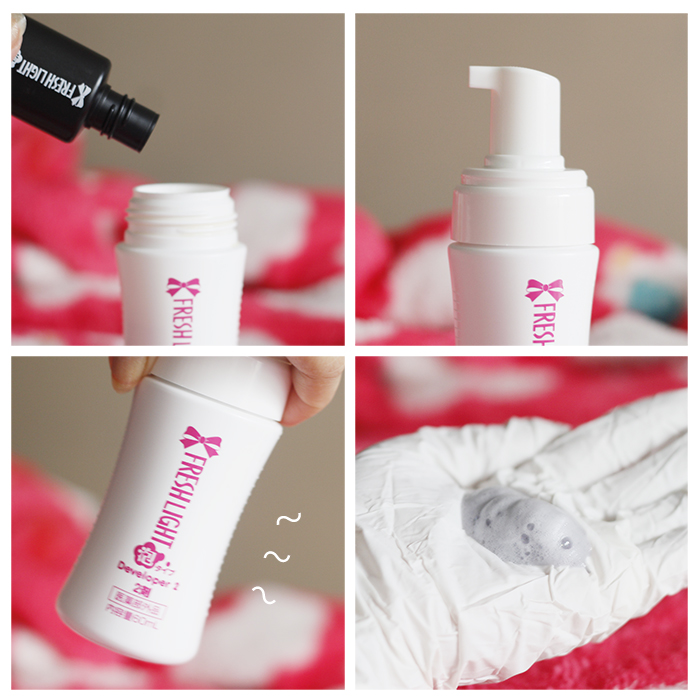 Place the bottle on the hole of the box and pour the Activator. I didn't cut off mine since I planned to keep the box.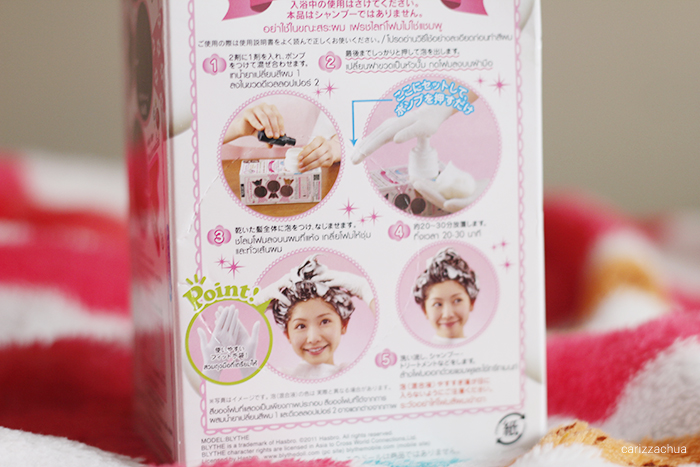 Start applying the product at the crown of your head then divide the hair into sections as usual and apply the foam evenly. You can massage the foam in a circular motion along the hairline to spread the product evenly.
Before: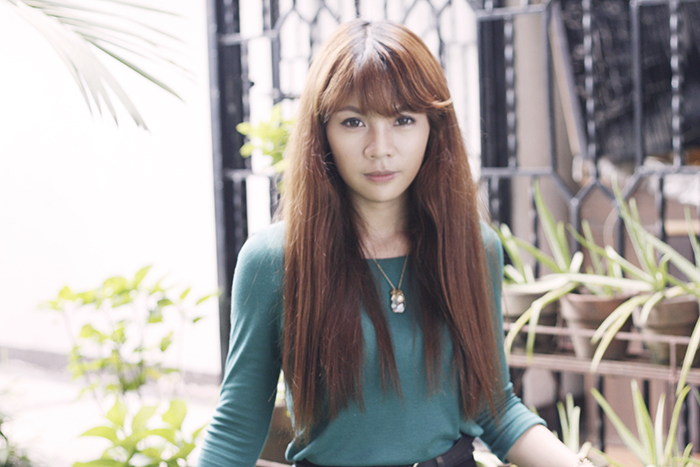 After: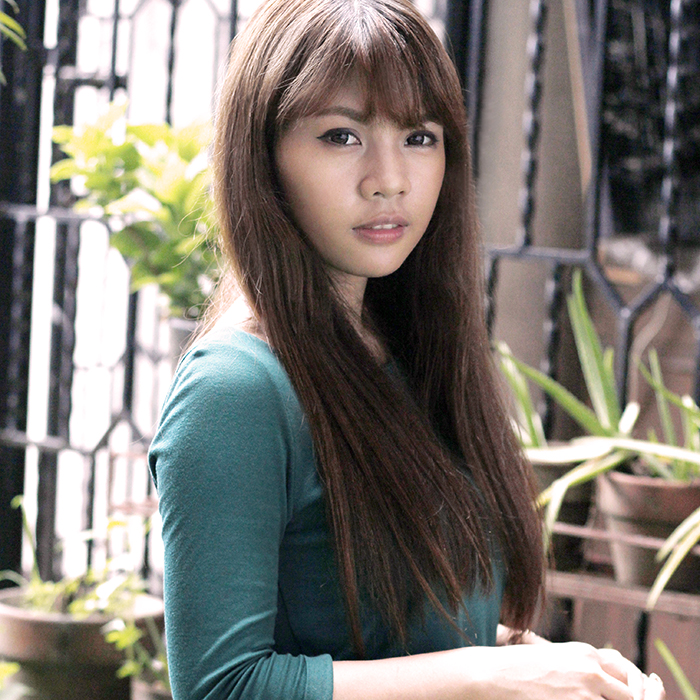 I am very satisfied with the color. I love it as it toned down my orange hair for about a month. The scent is pretty similar to Prettia brand. Quite fruity but you can still smell the chemicals. I just realized that this hair color dried my hair a bit but I actually didn't care as I am so in love with the packaging. Yep, I am definitely keeping it!