So we went to Namsan Tower, also known as N Seoul Tower, for the Locks of Love. It's a place where lovers put up their padlocks, throw away the key to symbolize that their love will be locked forever.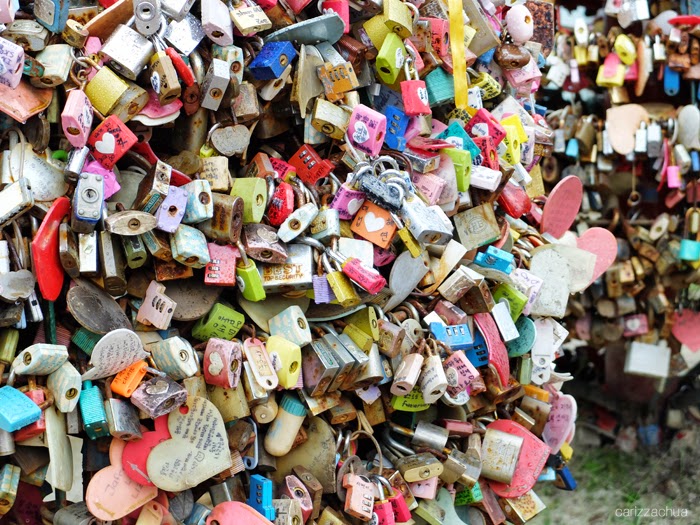 There were different kinds of padlocks in the area and nowadays you can also see some smartphone covers there too! Do smartphone covers symbolize eternal love too?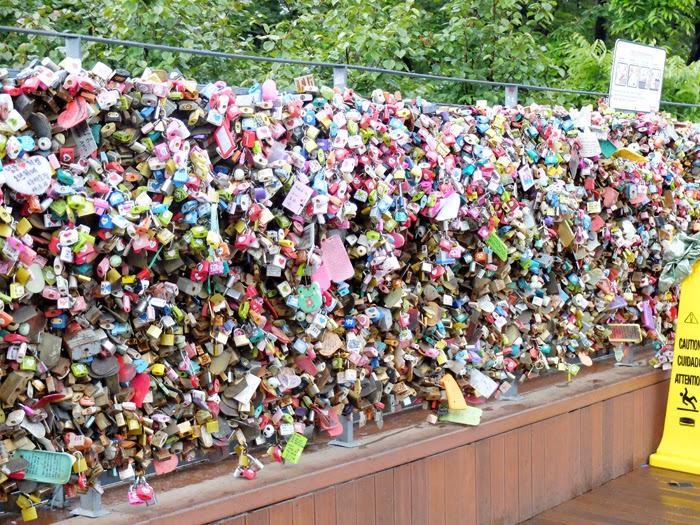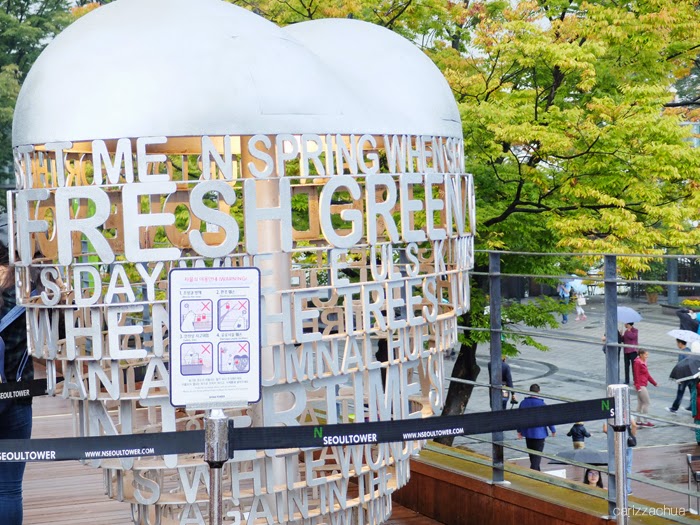 Since the famous security fence is already full, they've placed tree shaped structures on the side to be filled with padlocks as well. They all look like colorful Christmas trees!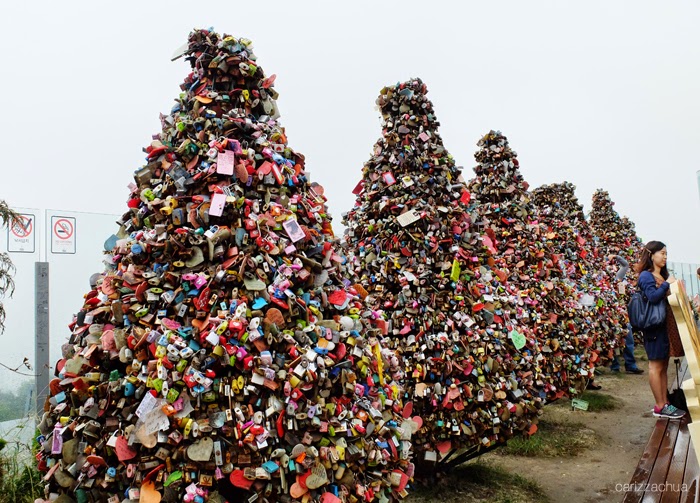 It was raining when we arrived so the tower was not that visible. Some kids were amazed when the tower almost gone because of the clouds and mists.
Despite the crappy weather, there were still lots of people milling about and even students having a field trip!
The Teddy Bear Museum has been closed since November 2013. That's fine since there were no Teddy Bear fans in our group and besides, I've already seen detailed photos of it from my sister. Nothing to miss. Anyway, the Teddy Bear shop is still open!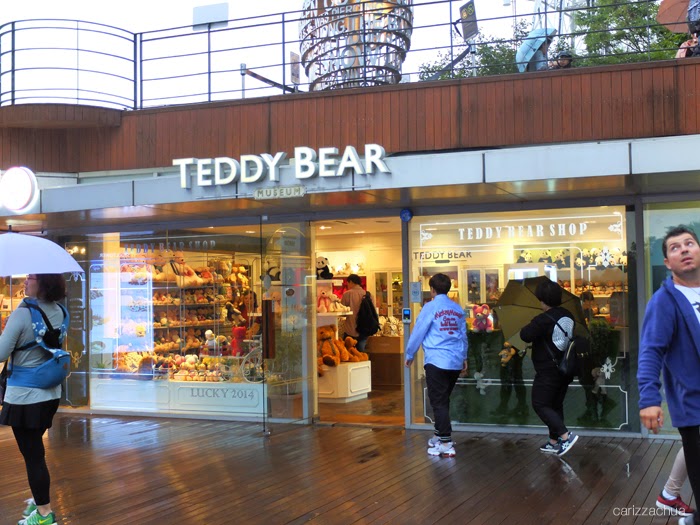 One must not leave the place without shopping. Check out their gift shop! They have padlocks, toys and souvenir items for sale. Look at this huge Sonny Angel display. Waaah I want!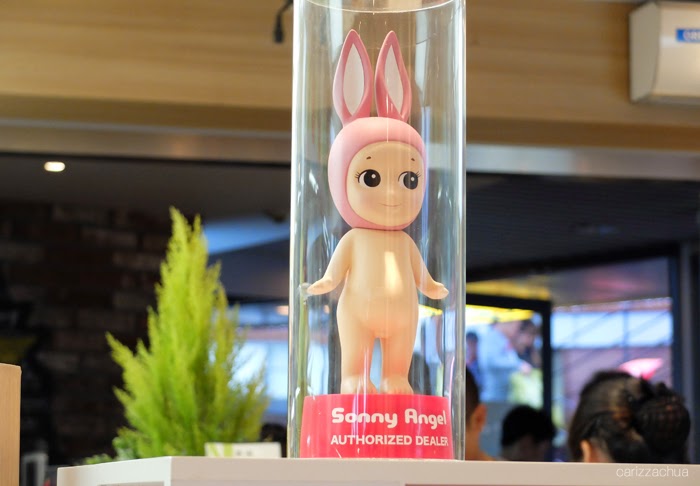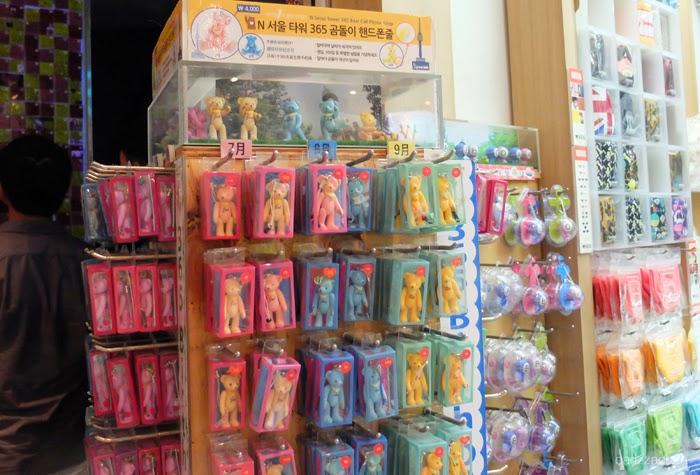 Koreans love churros. They're all over the place. I don't like churros and I think it was not worth my 6,500 KRW but we ordered it anyway – I don't know why.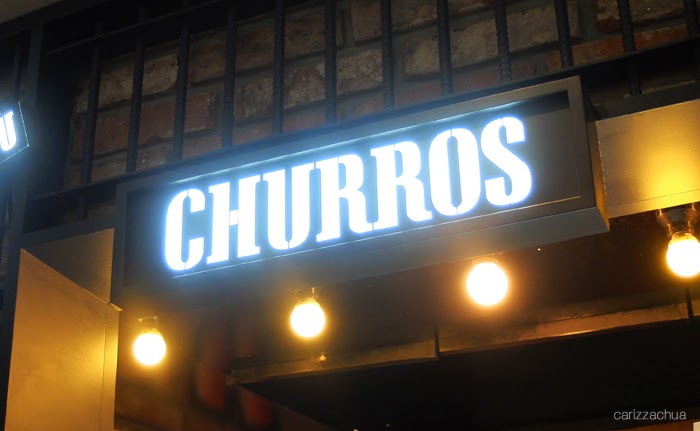 Churros Sundae on display…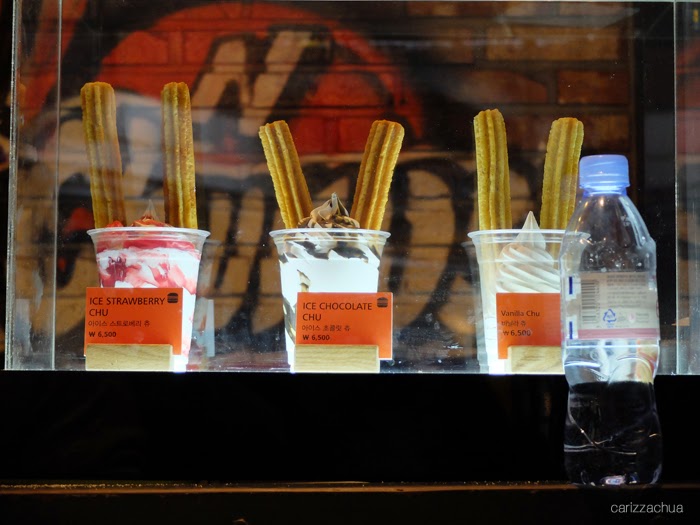 This is what we got.. :s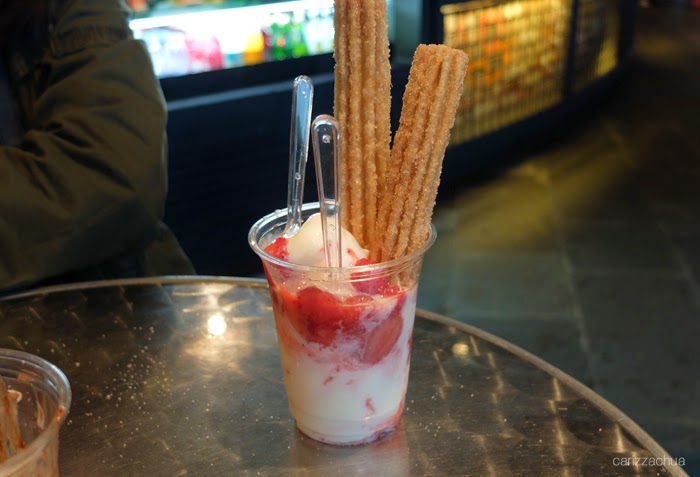 Beer, anyone?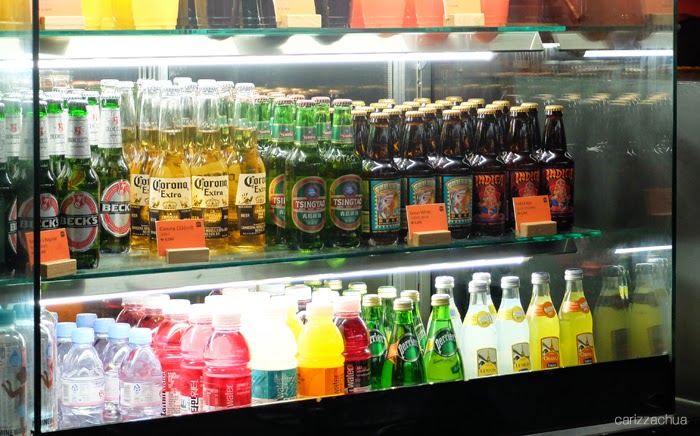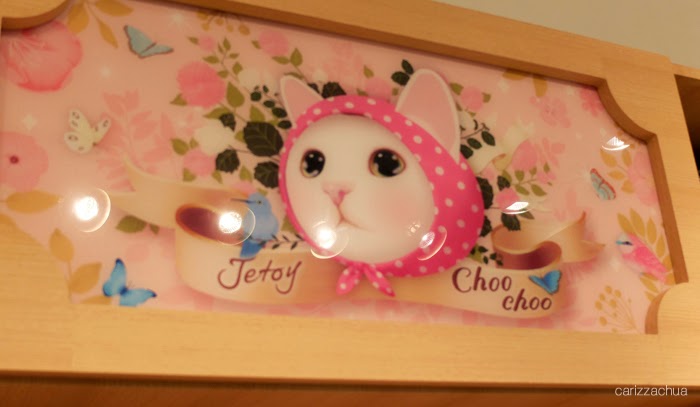 Cutie cat! I am so tempted to get this tea set!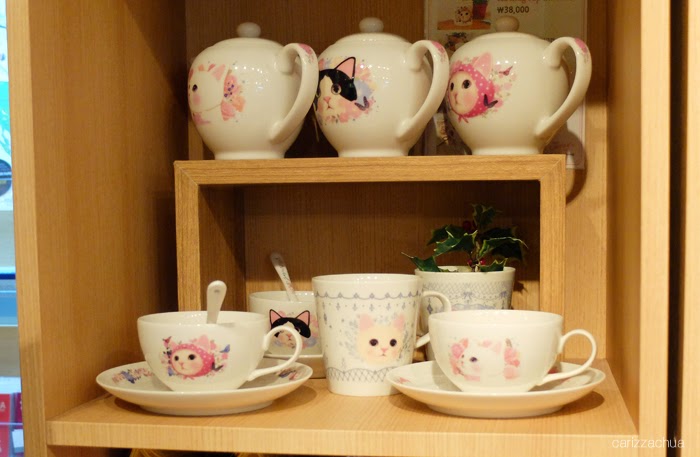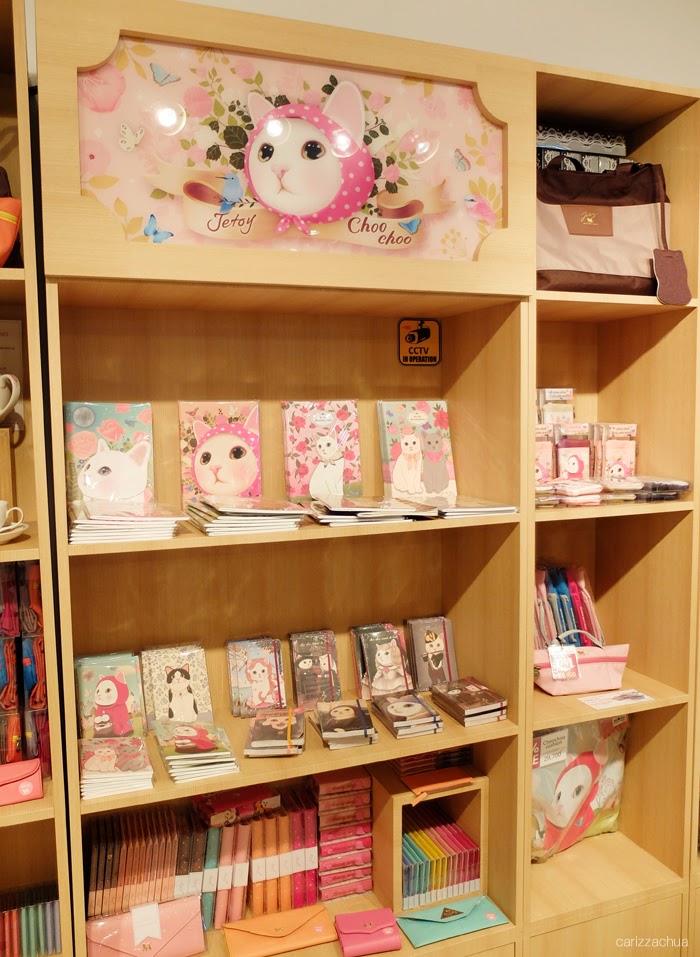 They have Choo Choo notebooks, bags, wallets and mousepads!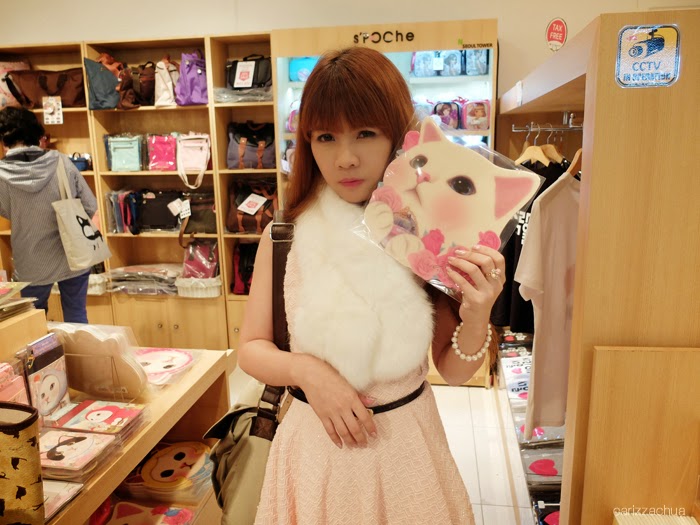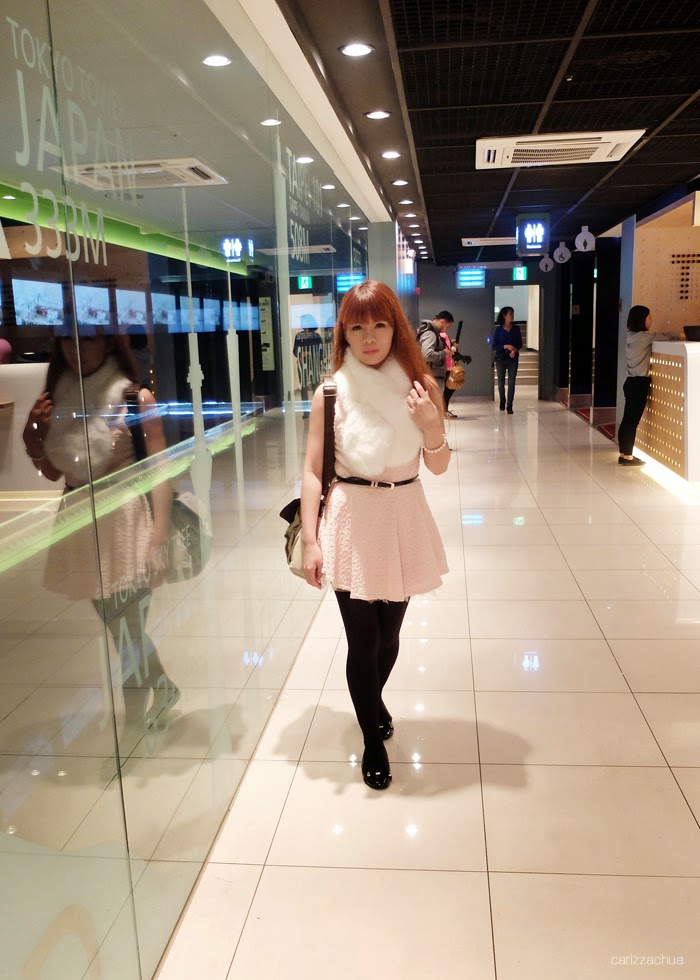 Namsan is a known for breathtaking views but we didn't enjoy it because of the rain. If you're planning to visit Namsam, make sure to check the weather first. Enjoy the hike!
You might also like