Tomorrow is Valentine's Day! Although I don't have a date tomorrow (we're not keen on Valentine's), I would still like to prepare and pamper my skin just like any girl would do the night before their dates with their loved ones. Today, I used Etude House Sparkling Tocs Bubble Pack.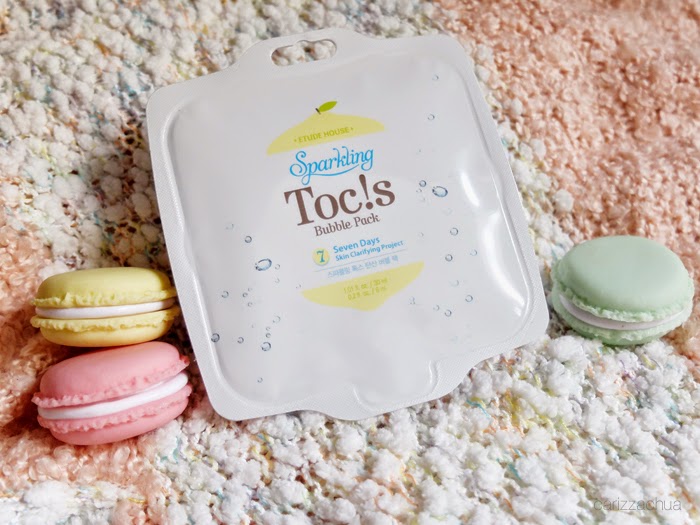 Php 278.00
Description: A skin clarifying pack that can be used after your favorite facial foam. It contains sparkling gel and moisturizing gel that clears the skin of its impurities without stripping off the skin's moisture.
So, it's a carbonate massage. How cool is that? It was my first time to use a bubble pack so I had to check directions from the packaging carefully. Description, ingredients are all in Korean so I had no choice but to rely on the pictures alone.
**After using the product, I realized that I had to peel off the sticker at the back to see the English translation. Huhubells.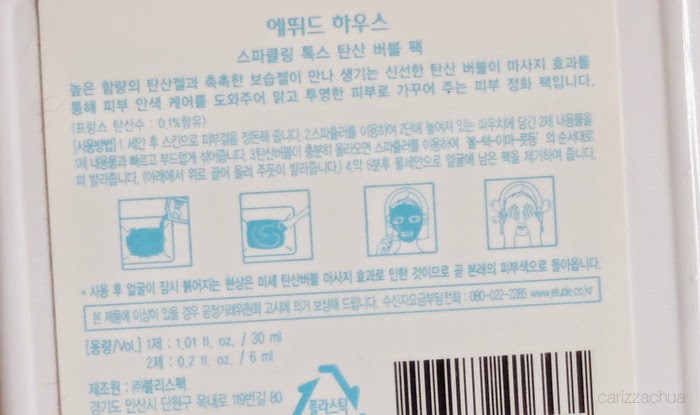 Based on the visual presentation at the back of the packaging, it says to pour contents of the pouch to contents of the tray, mix them up, apply on skin, then rinse off with water. It looked so easy so I opened it right away.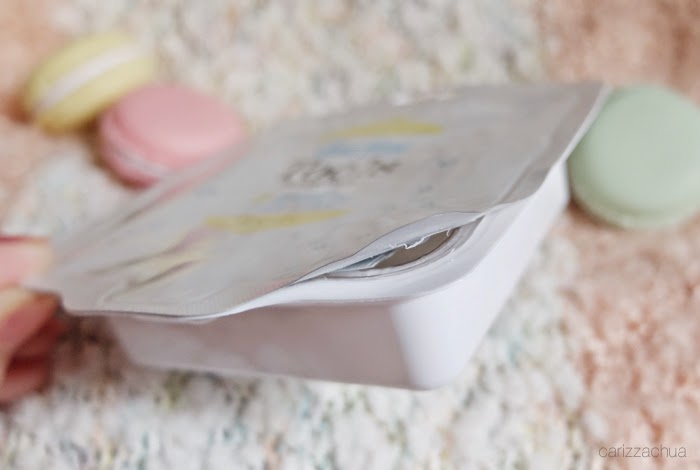 Look for the side that's easy to tear up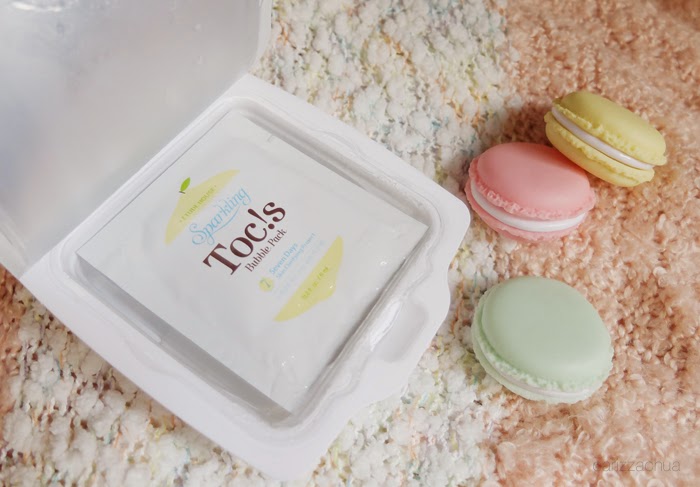 So there's a mini sachet and a spatula inside. There was a transparent lid which supposed to separate the content but I wasn't very careful with the product, I even shaked it to guess what's inside, so the gel was all over the place when I opened it. ( p′︵‵。)
Step 1: I mixed contents of the pouch to the gelly substance on the tray using a spatula.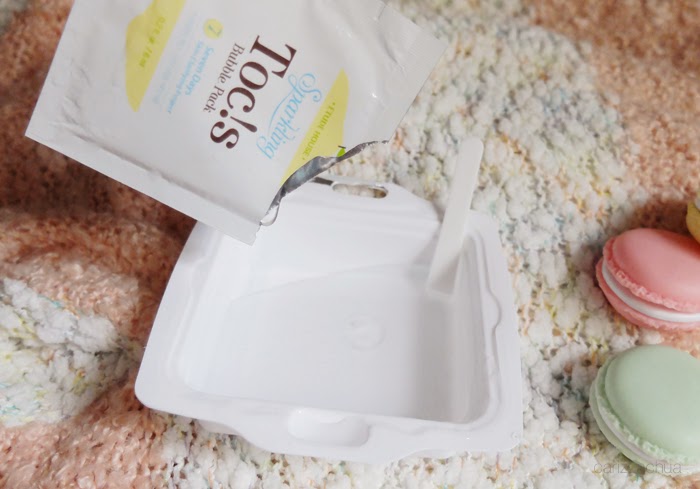 Step 2: Mixed them all up until sparkling bubbles started to foam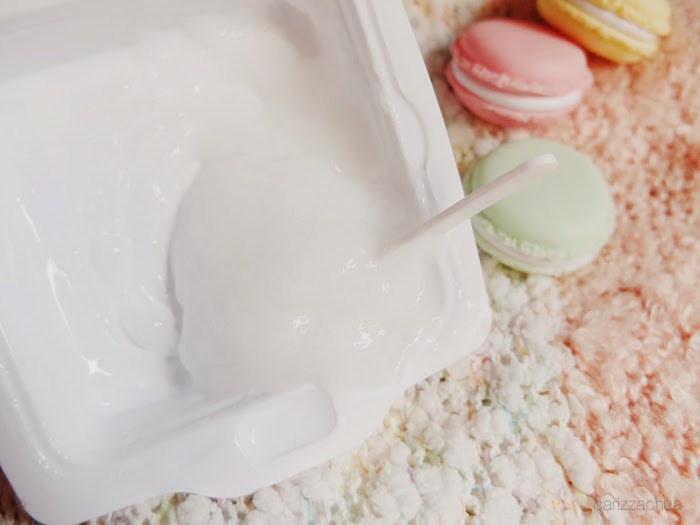 It was so gooey and I felt like I was about to apply gelatin on my face.
Step 3: I applied it all over my face
The content is too much for one day use but I decided to use it all up because I hate storing opened packs and sachets. Application was a little tricky. It slid and dripped off all the time. It has a refreshing lemon scent though.
Step 4: After 10 minutes, I rinsed it off with water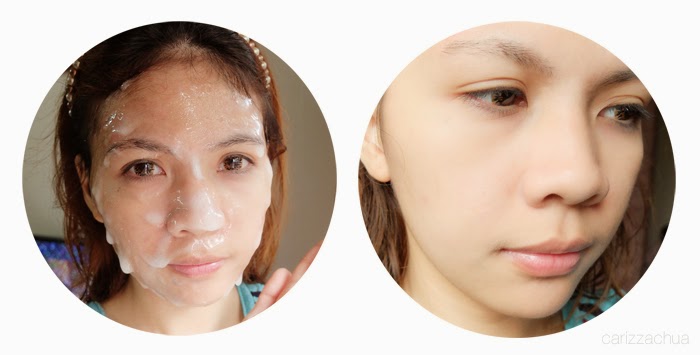 My skin felt so refreshed and so smooth after! The gooey feeling for 10 minutes was all worth it. It was a cool and fun process so if you have free time, try using this product too!
This Bubble Pack is part of Etude House Sparkling Tocs Series (with All in One Gel and Scrub Foam). For more information, visit www.etudehouse.ph
You might also like