I am back with a doll entry. If you don't like dolls, please stop reading at this point. Collecting dolls is one of my hobbies since I was young and I think they deserve a space in my blog so if you're just interested with my makeup and style posts then just read my beauty and fashion entries. I hope we're clear, okay? 🙂
So last year, I got addicted to Shirley Temple and her movies. It was a sad thing to hear that the bright eyed star passed away last year too. Oh, that feeling that you won't have a chance to meet her ever. That lead me to buy her first Ideal manufactured doll. It wasn't easy to find the best since most of the dolls sold online are not in good condition anymore. Composition dolls from the 1930's usually have cracks and their eyes glazed over time. Although there are collectors who sell restored dolls, I have this feeling that once the paint has been removed from the doll's skin (or replaced eyes), all memories from that doll will be gone. So I kept on looking for an untouched doll and found this…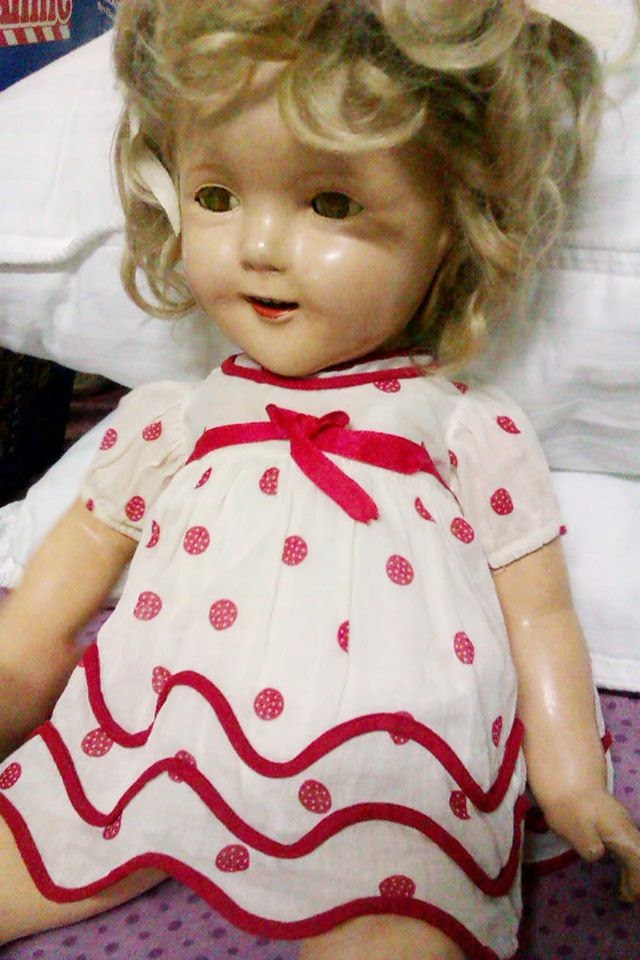 This 18″ Shirley Temple composition doll is wearing a Stand Up and Cheer dress, no significant cracks, and just very light minor crazing on her body and face. So I bought it immediately. I also learned from an doll expert that this doll is one of the earliest Shirley Temple (a prototype) based on its markings!
I had to wait for a couple of months since this doll traveled from KY to LA to PH with the help of my sweet relatives. My only problem is her messy mohair, loose strings, and getting her a new pair of shoes. The shoes were easy. I ordered a replica from a doll doctor who has a Shirley Temple doll of the same size. Soon as Shirley arrived in the Philippines, I immediately checked her up like a real doll doctor haha and scheduled her for a string surgery and hair makeover.
Doc Eton helped me with the operation. We both have zero experience in doll restoration but as much as possible we don't want to make big changes from the doll.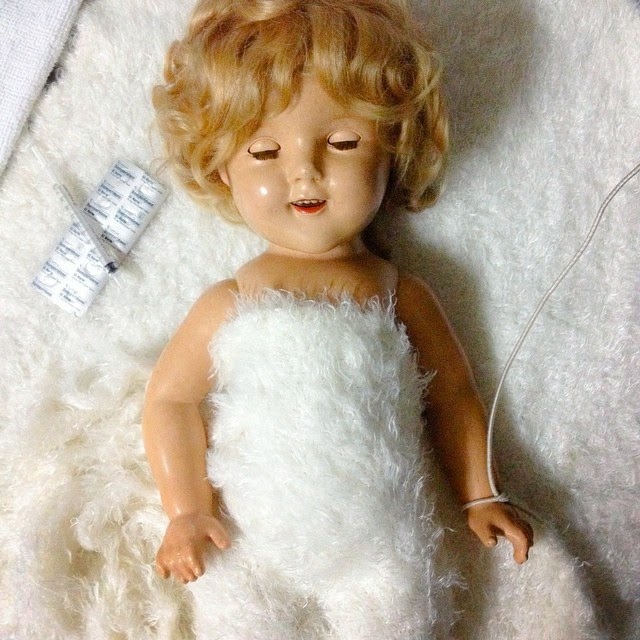 And it was a successful operation! Here's Shirley Temple's first step after 80 years: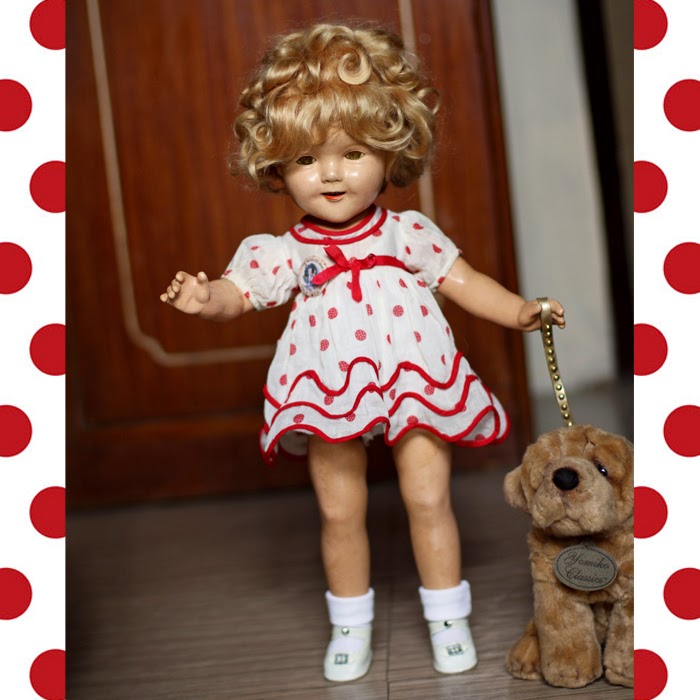 So pretty! My sister liked Shirley as well because of me and I pushed her to order this doll too!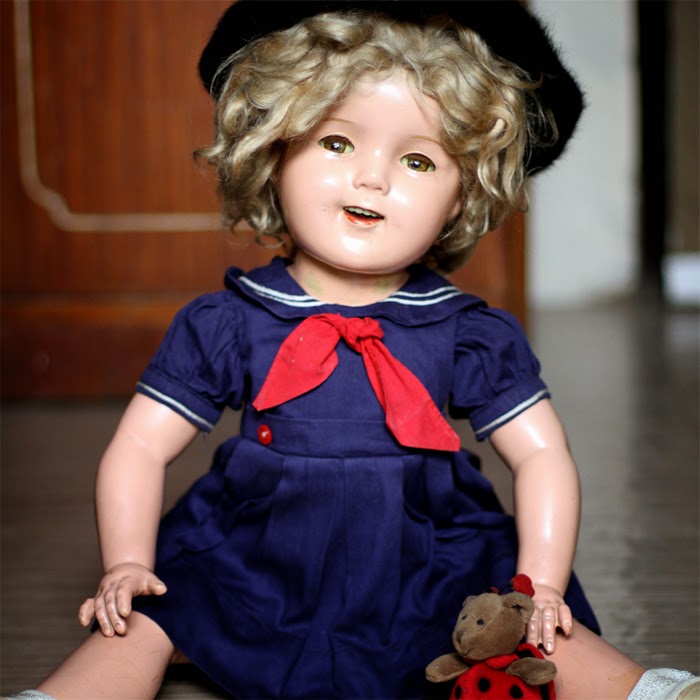 It's a 27″ composition doll dressed in a blue sailor dress from Poor Little Rich Girl! This one has been repainted but we couldn't resist! She's one of the prettiest molds ever. Our plan was to have it shipped to my brother's address in the US and wait for the balikbayan box on Christmas but the box arrived early as my brother got scared of the doll and had the box shipped right away haha.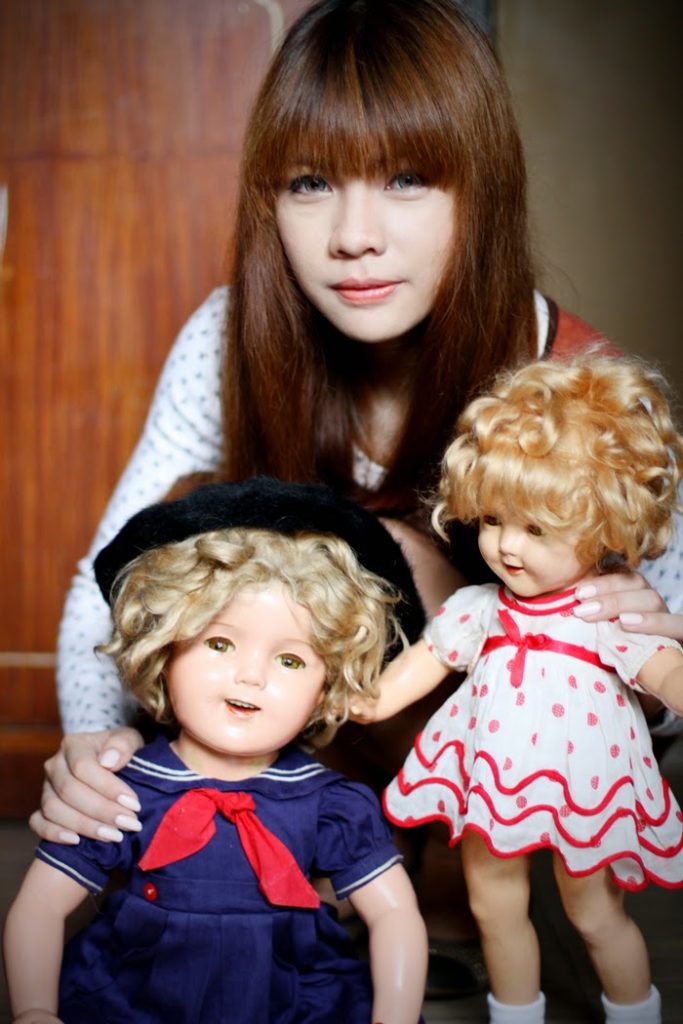 They're my first antique dolls! I feel so old yet so young haha but I find them so adorable. Do you like antique dolls too? I am planning to collect more. 🙂
You might also like