Here's another duo to add to your beauty regimen –
BEYOND
Organature Balancing Emulsion and Balancing Toner. I got these products from Korea last year.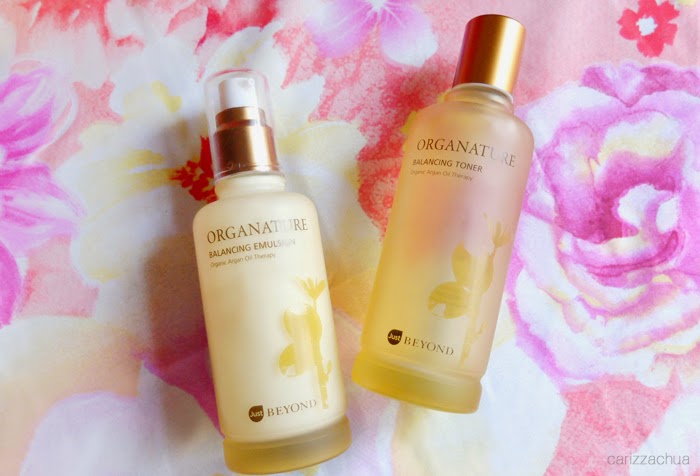 This hypo-allergenic emulsion soothes and vitalizes the skin while the toner provides moisture and nutrition, both with organic argan oil.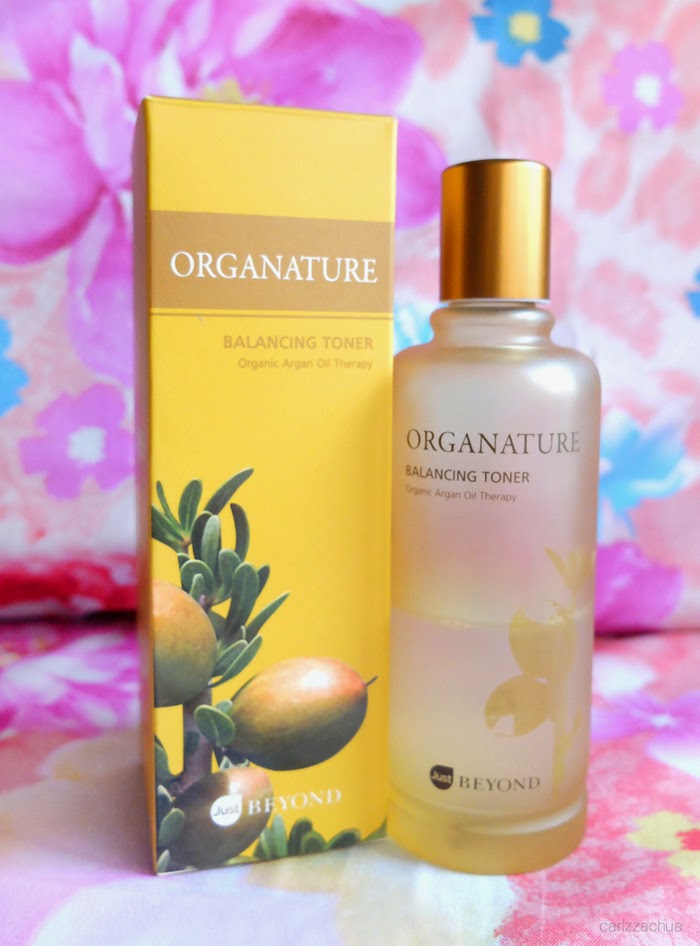 BEYOND Organature Balancing Toner (almost empty!)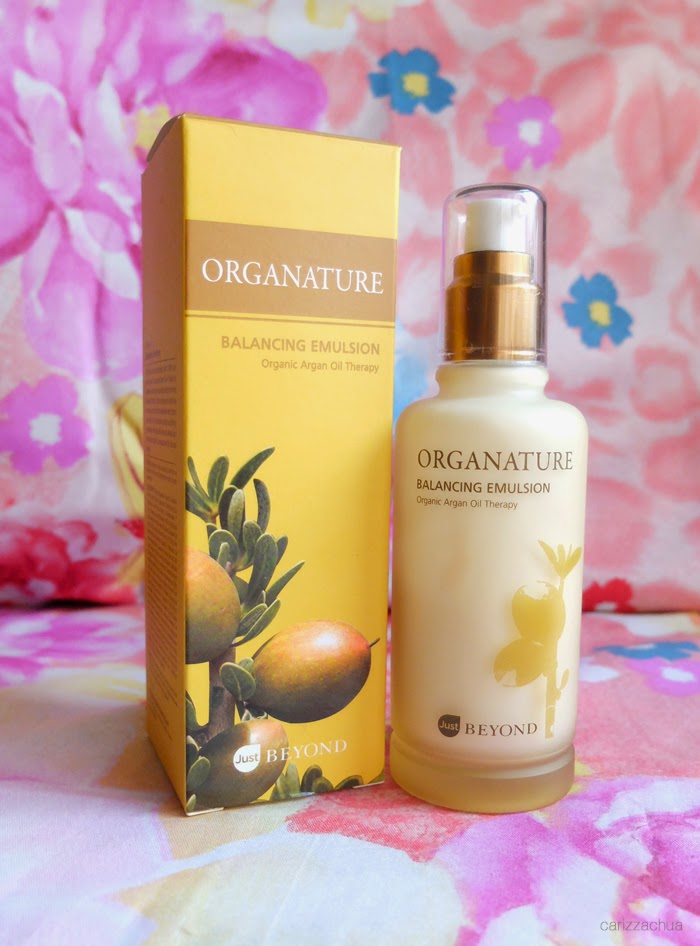 BEYOND Organature Balancing Emulsion
The packaging may not be so enticing. At first glance, you wouldn't even know it's from a Korean brand until you read the details on the side of the box. So why did I purchase these products?
First, it's affordable. Before I buy, I always check the brand and its price range first. I do not want to use all my money in makeup and skincare! Since these products fit in my budget, I thought it would be great to proceed and ask for more information from the sales assistant.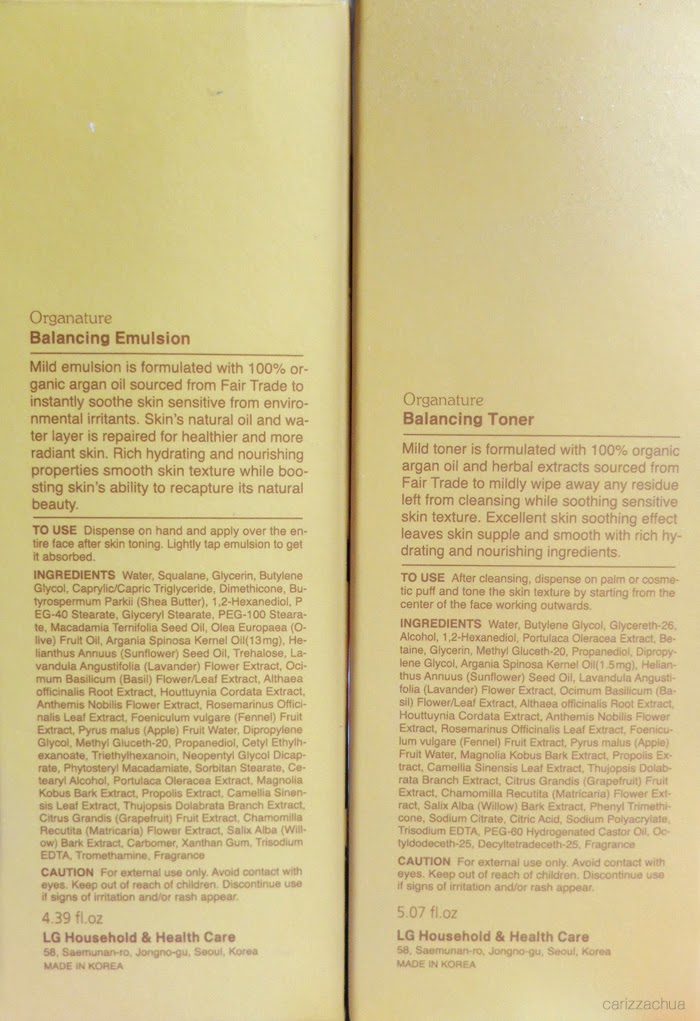 I learned that this Organature range is an eco-beauty collection made with 100% organic argan oil and all dermatological tested. Forget my mini rant about the packaging. BEYOND minimizes the use of vinyl packaging and uses recycled paper and soybean oil ink to reduce carbon footprint! That's impressive!
What I like about this product?
100% nature-derived ingredients
Affordable (price range is P200 – P500)
No animal testing
No paraben
Minimal fragrance
Recyclable packaging
What I don't like about this product?
None
Let's use some eco-friendly products for our daily beauty regime and take care of our skin wisely!
You might also like