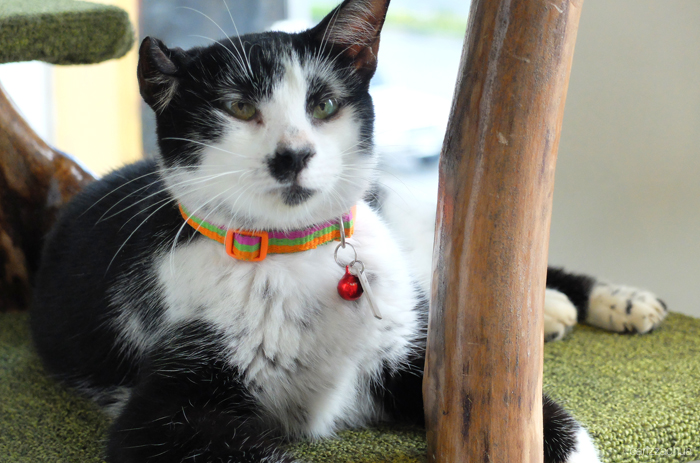 Finally! The Cat House Cafe, which started with mini pop up cafe, is now open! I really love the mini house they built for cats for their events where you can enter and mingle with the cats for a while so I was really excited for the opening of the real cafe!
(Warning: Cuteness overload and lots of photos)
The place is conveniently located at Katiounan Ave (near McDonald's and National Bookstore). I'm pretty sure you won't have a hard time looking for it because from afar, you can already see the cats by the window at the 2nd floor.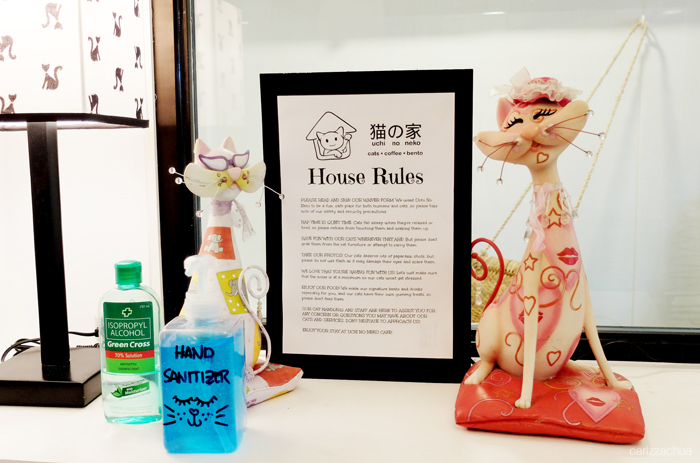 Please read the house rules first and remove your shoes before entering the cafe. Better to arrive in socks or you can always purchase one from their staff as you get there.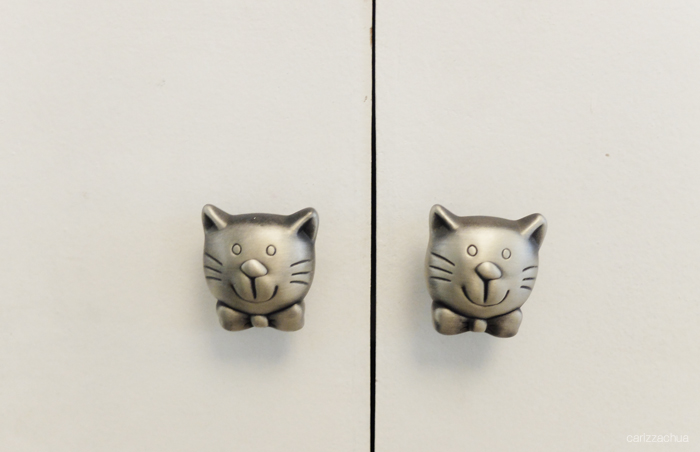 Keep your shoes safe from cats by placing them in this shoe cabinet
The place is really big as compared to other cat cafes here in the Philippines and the place is almost filled with cat themed items.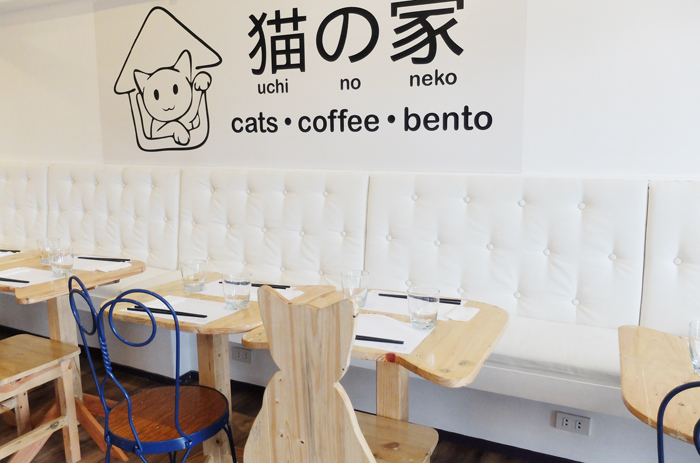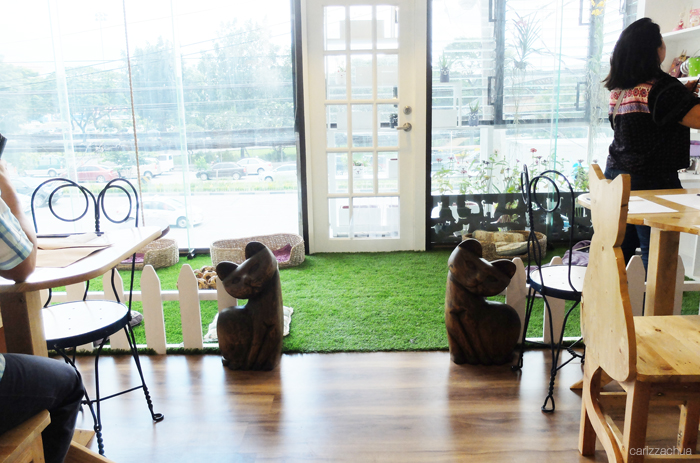 There are 15 resident cats and they are mostly puspins. And yes, they are all up for adoption! All rescued and have abused/neglected background so it is amusing to see them now trying to get their trust back to humans. Some of them are rescues from Philippine Animal Rescue Team (P.A.R.T.). An organization which I truly admire for their dedication and compassion towards animals. I've met some of them before and chatted with some them in cat groups.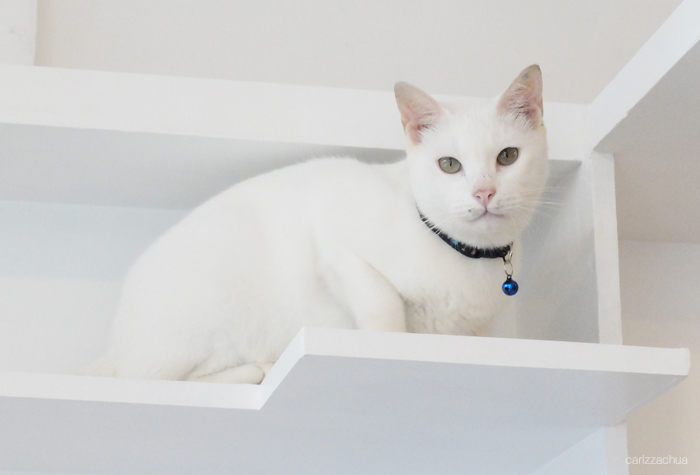 Okay, this cat saw me enter the cafe…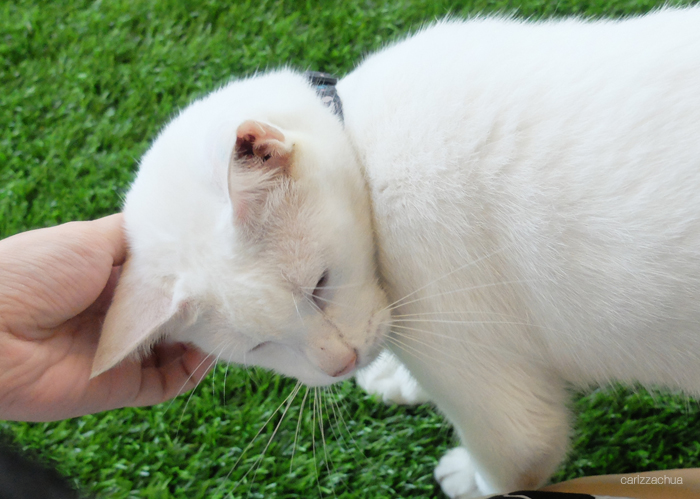 And this is how he greeted me!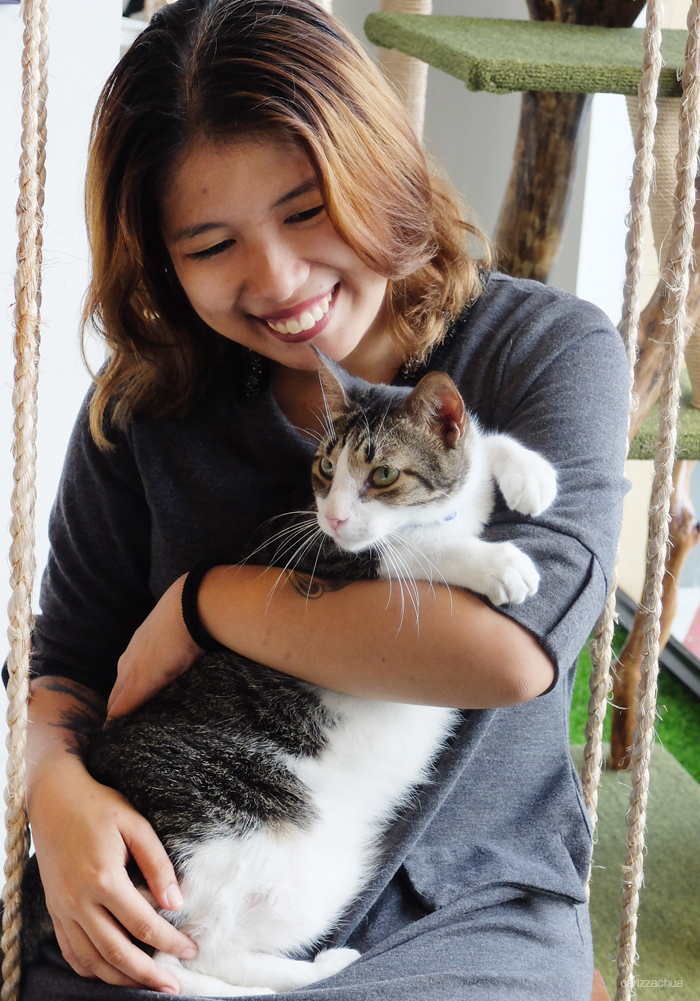 Cha Laxamana, one of the owners, with resident cat Wilson
They sell cat merchandise as well and you can find those in the shelves together with the cat toys you could use to play with them.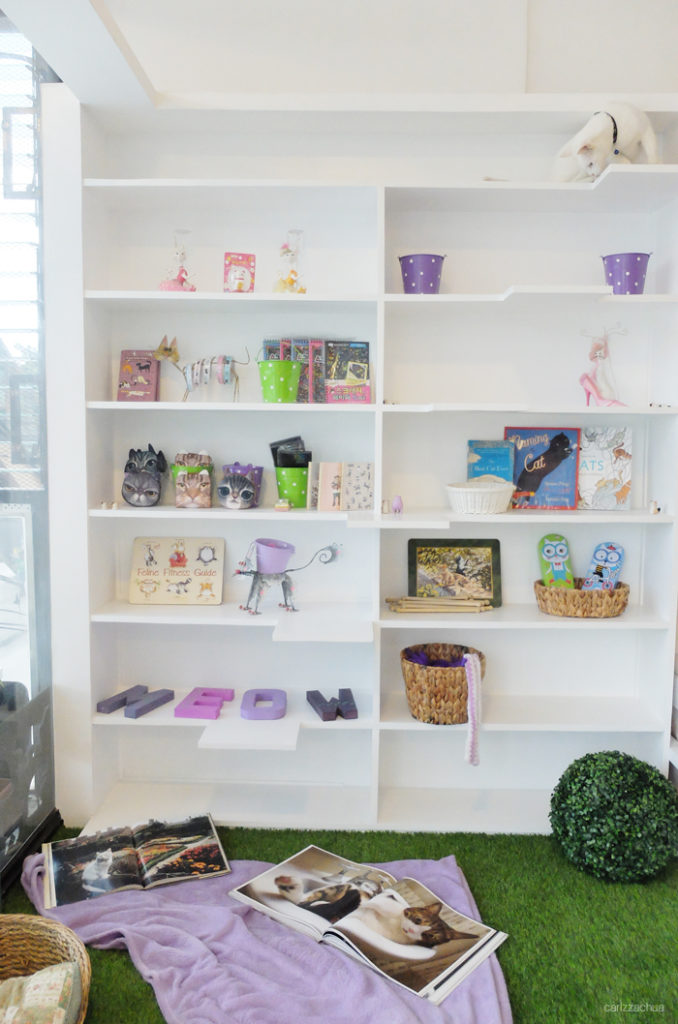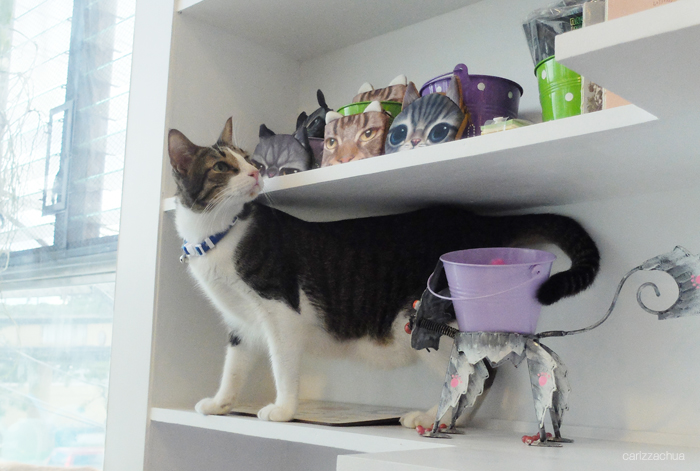 This one is soooo sweet. She licks everyone!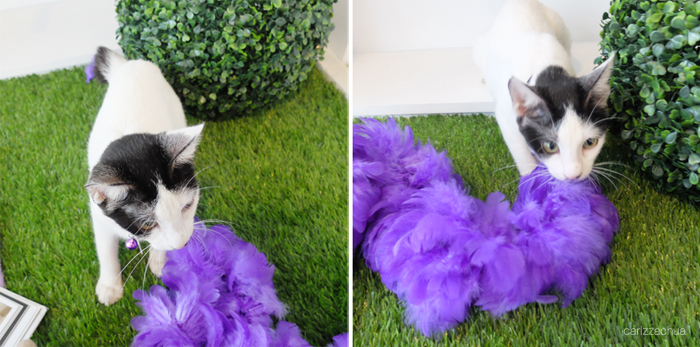 Bush loves playtime!!!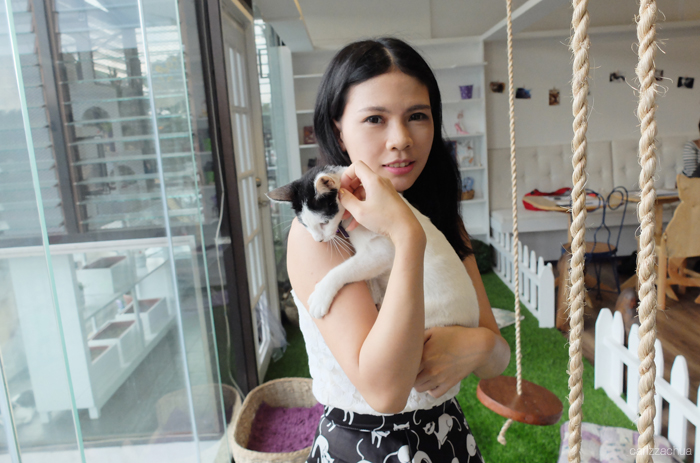 I wanna take him home!!!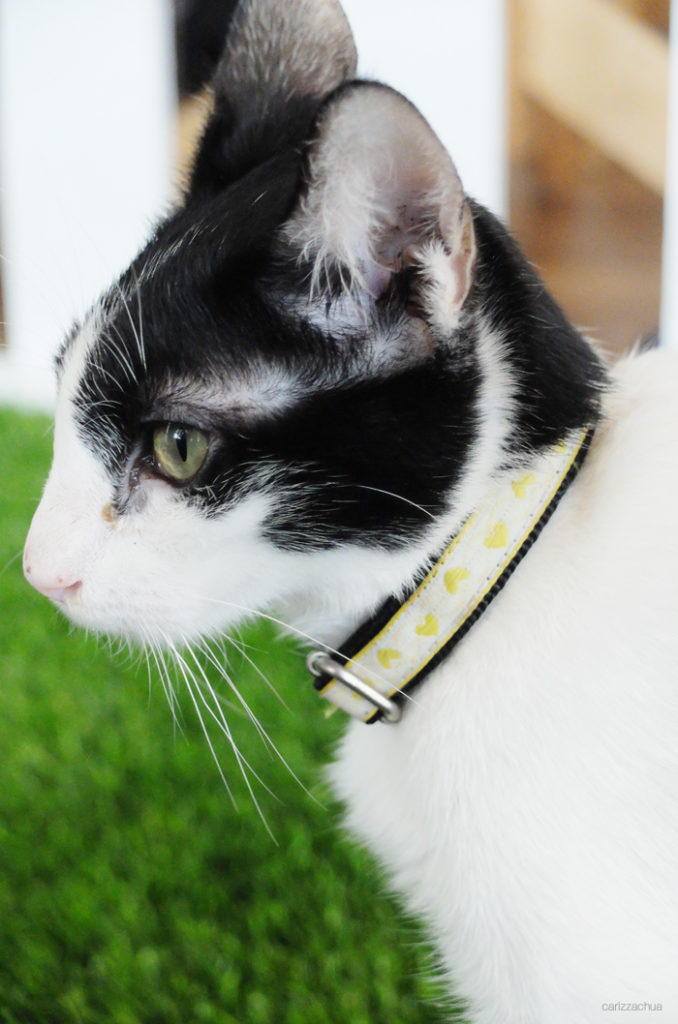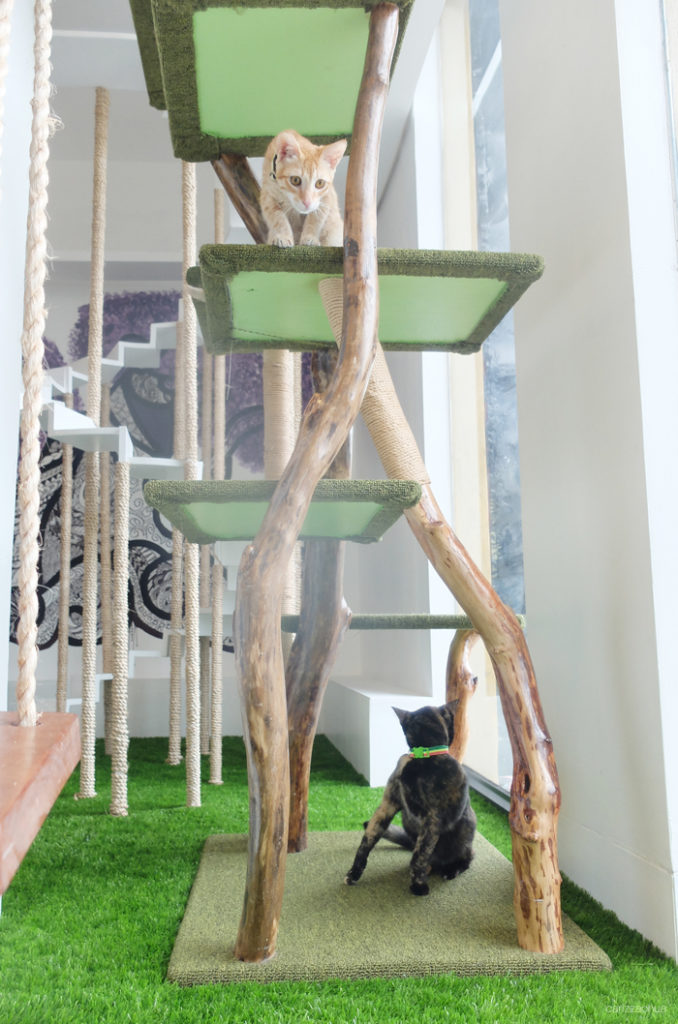 Huge play area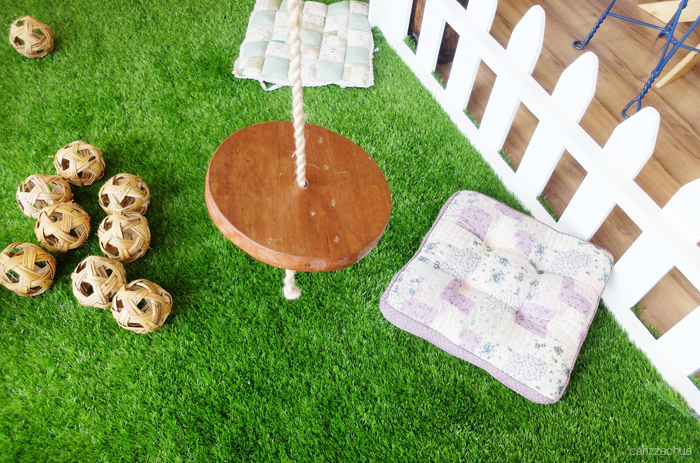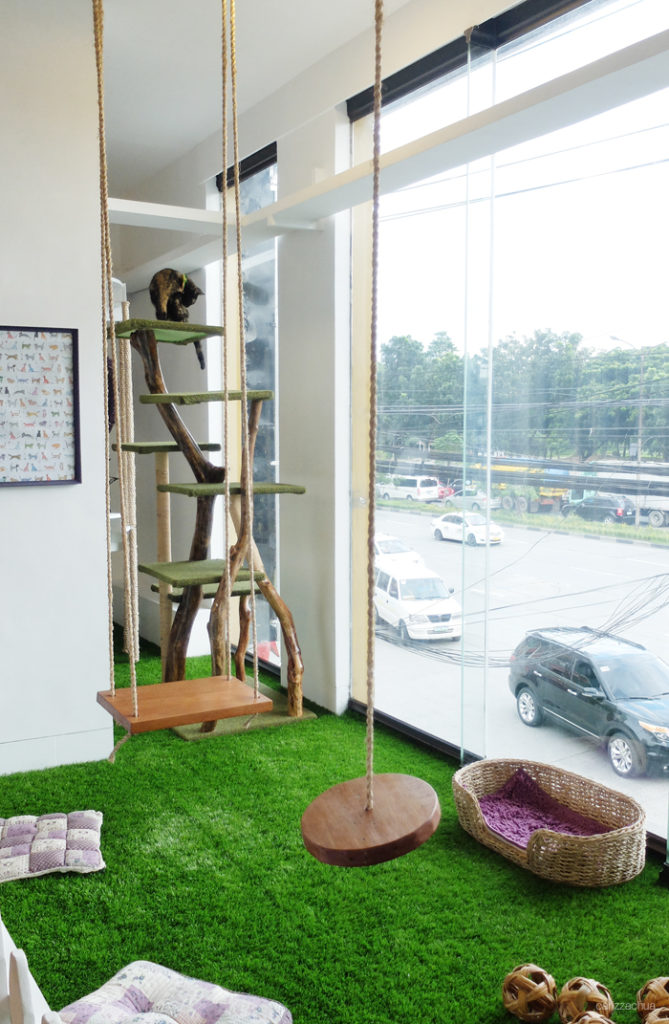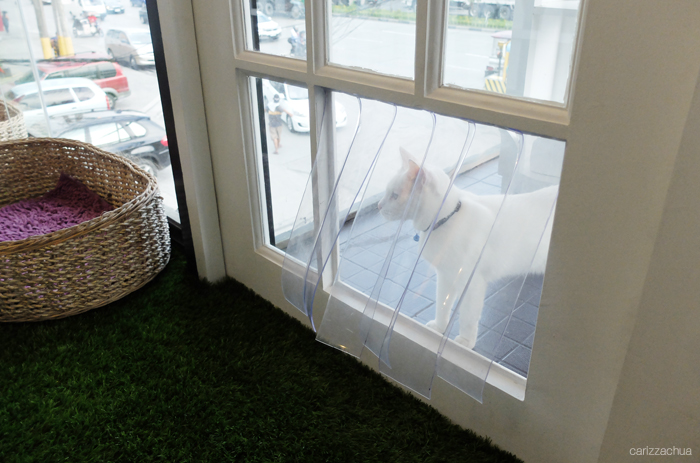 Oh a cat door! And the cats know how to use itttt.
They also have a room with opened but secured windows for a breathe of fresh air. This is also where the cat litter is placed but sometimes, the cats just want a peaceful break time there.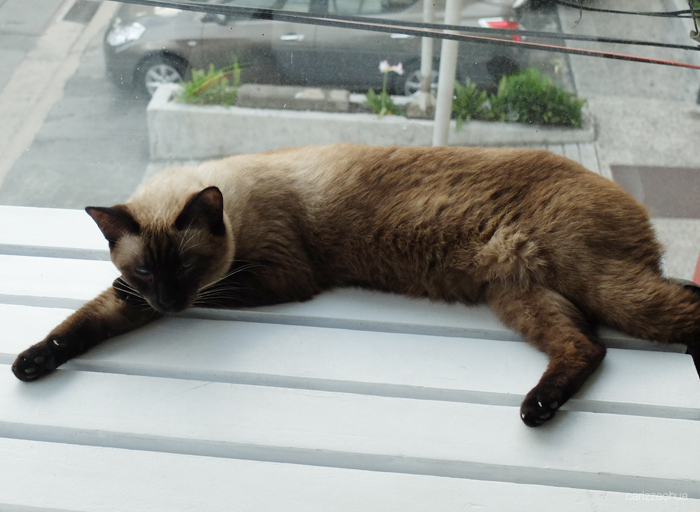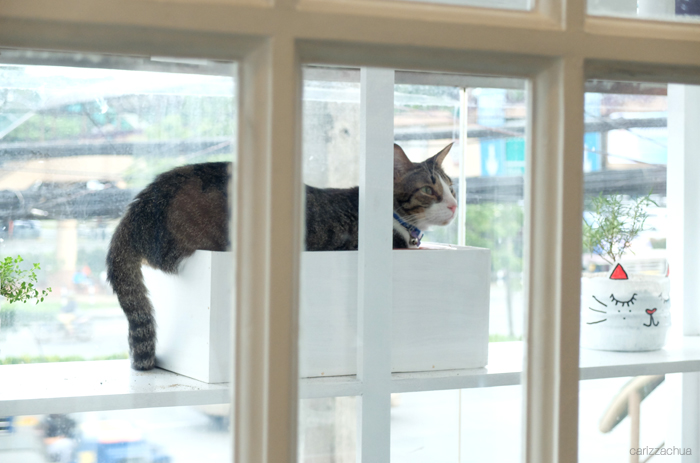 A bucket-headed cat? Why not?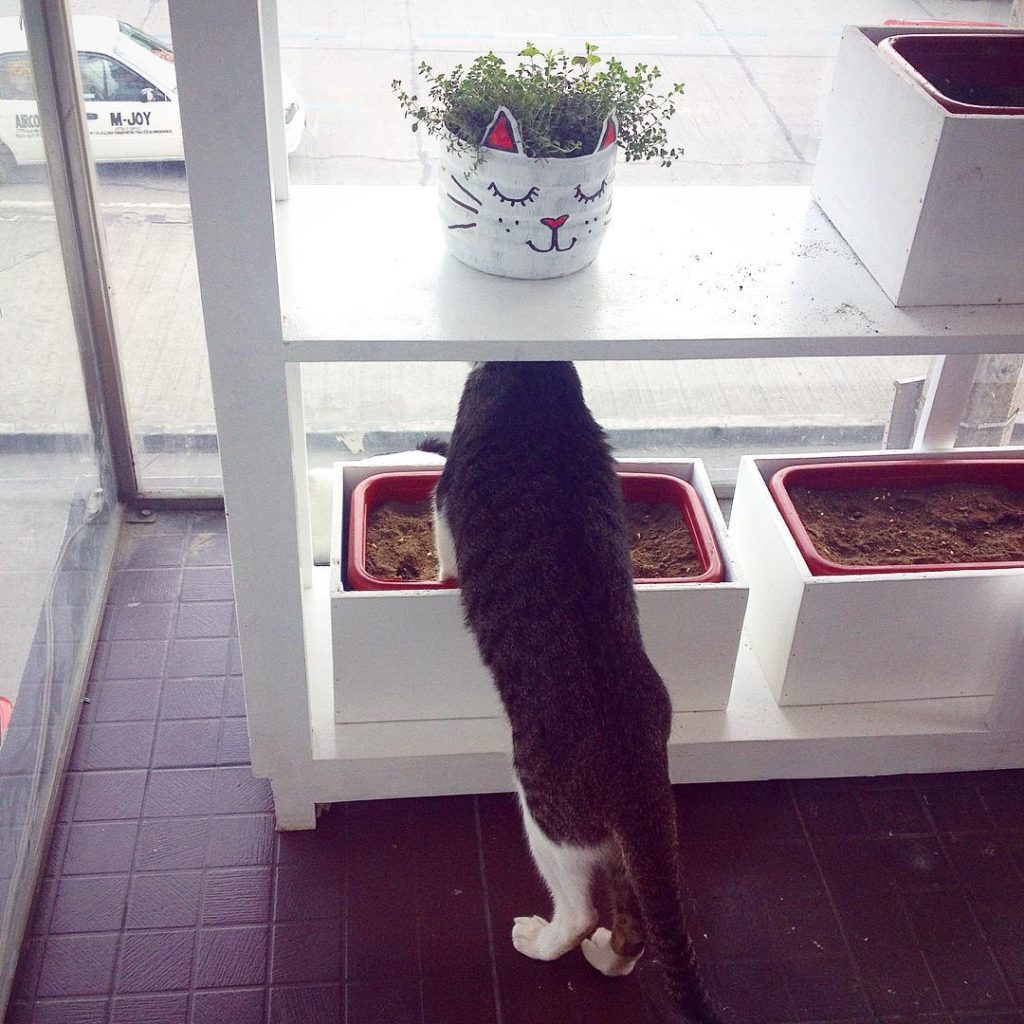 Adopting a pet at Uchi no Neko means you are saving two lives. Every time a resident cat find a new home, a space for a new rescued cat opens up. That means they could rescue one more and bring him or her in the cafe.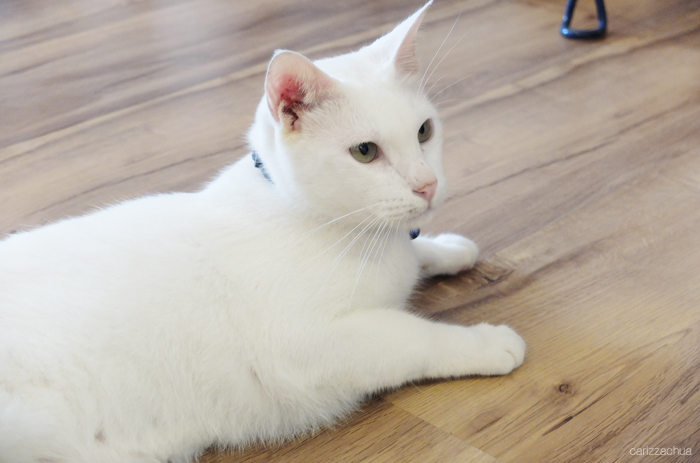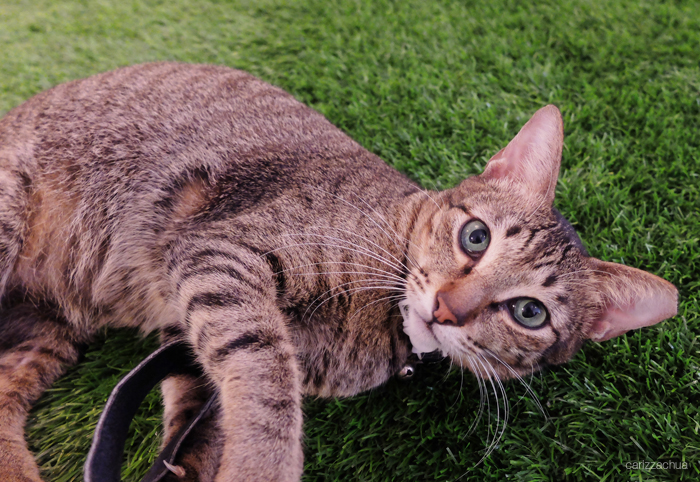 Ranger playing with my camera lace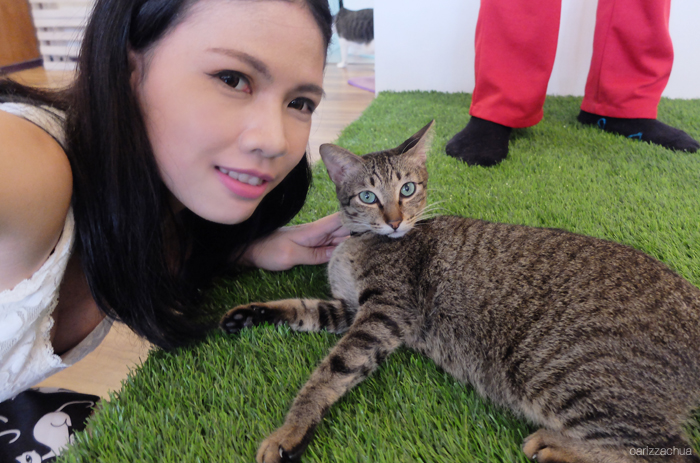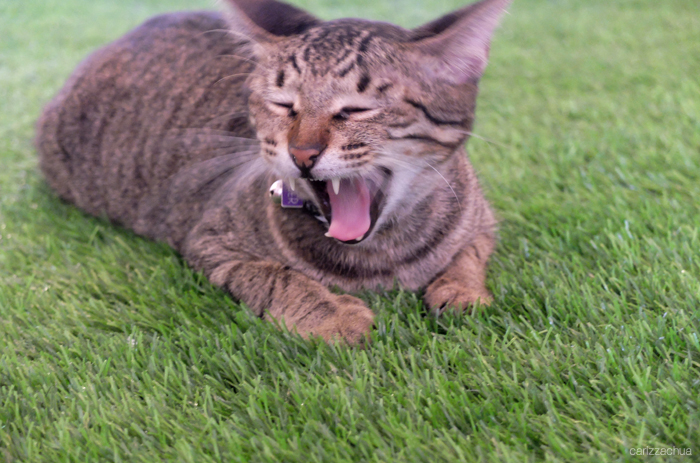 Tired of playing?
Aside from adorable cats, they also offer cute bento meals!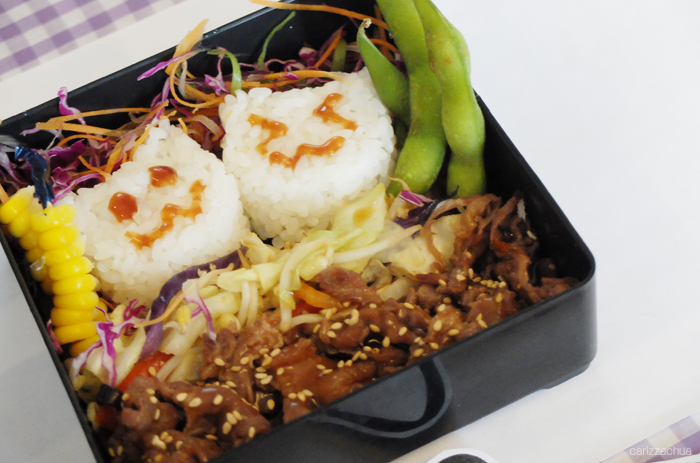 Beef Teriyaki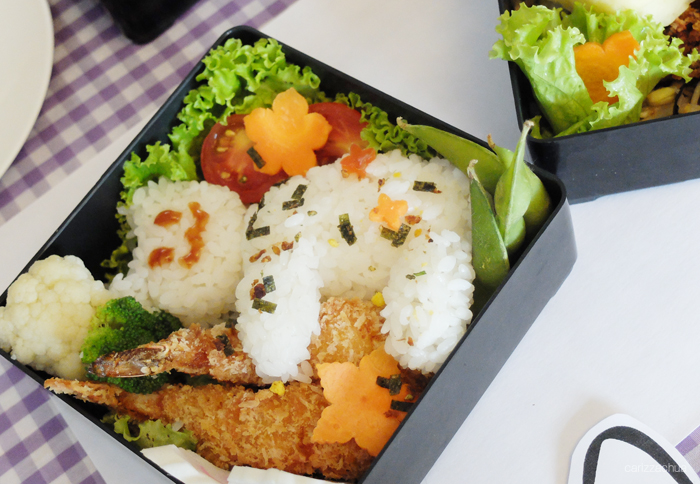 Ebi Fry Shrimp
Japanese Chicken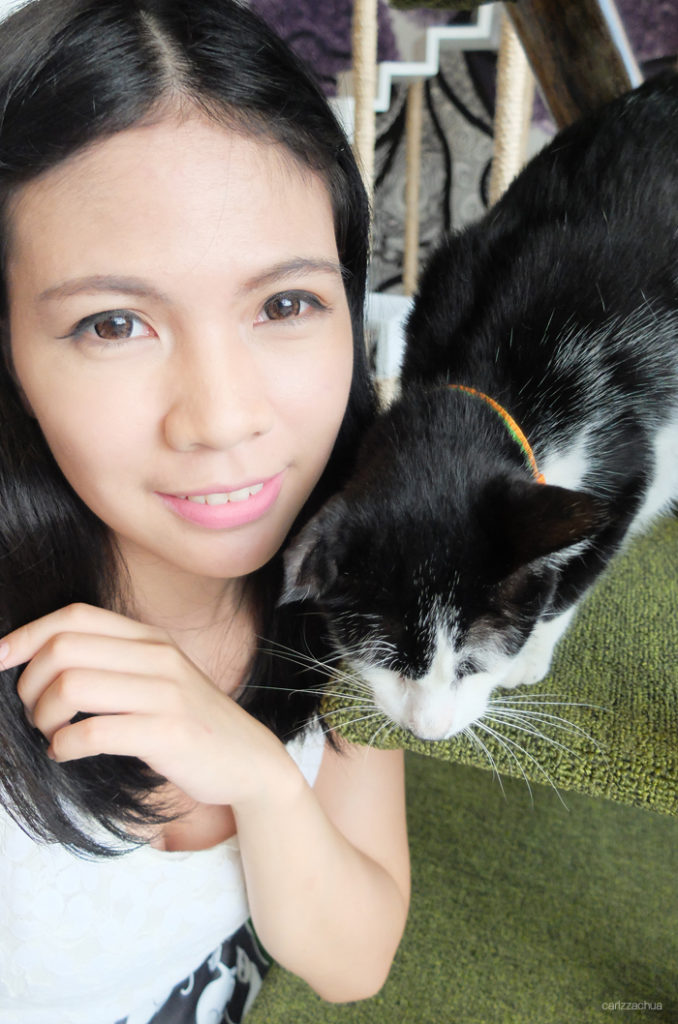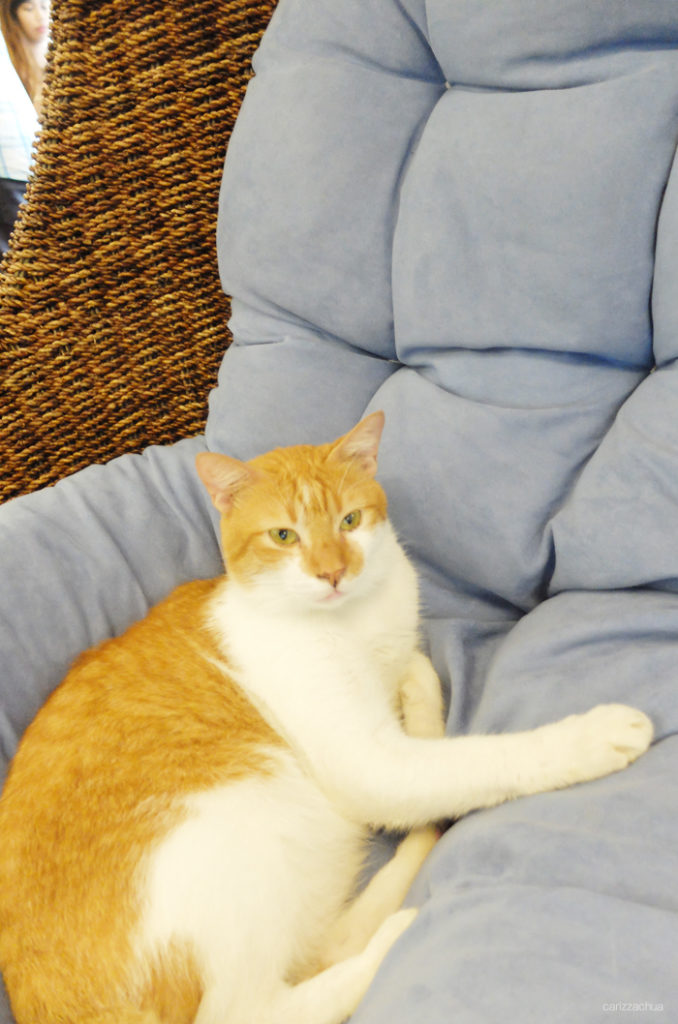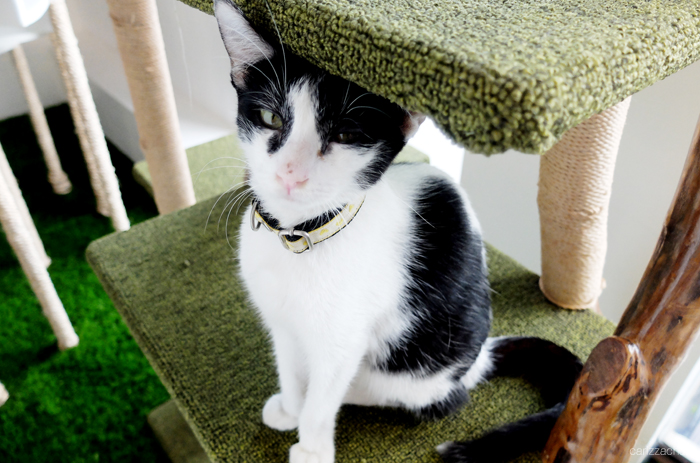 Look above and see a trail made especially for cats!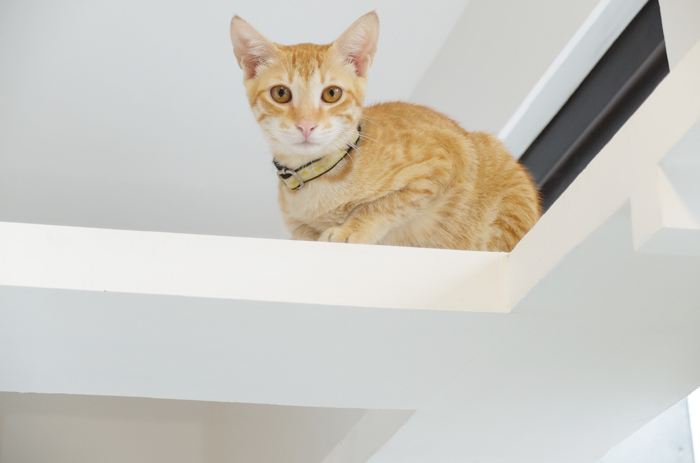 Hi Balowmi! He looks scared but he actually went down just to kiss me! Hihi!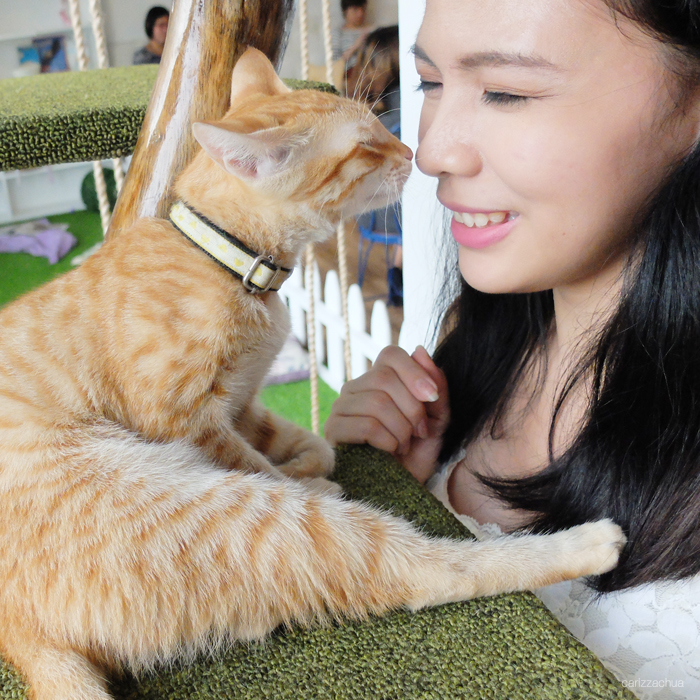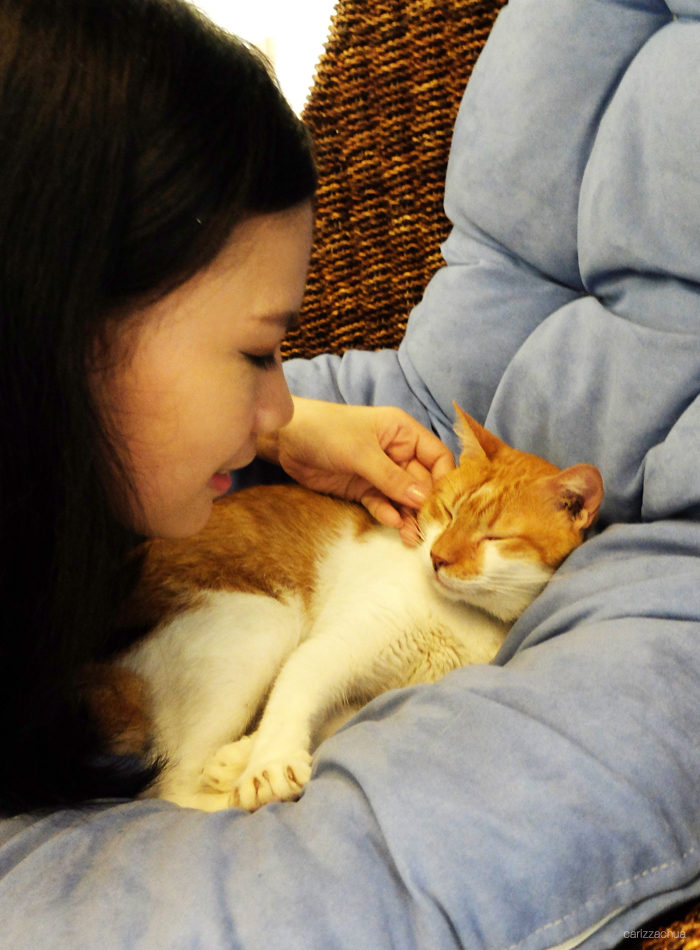 I'm sorry for disturning you, Neko!
More food options: Hibiscus Tea with gummy bears around it. Their food are all instagram-worthy!!!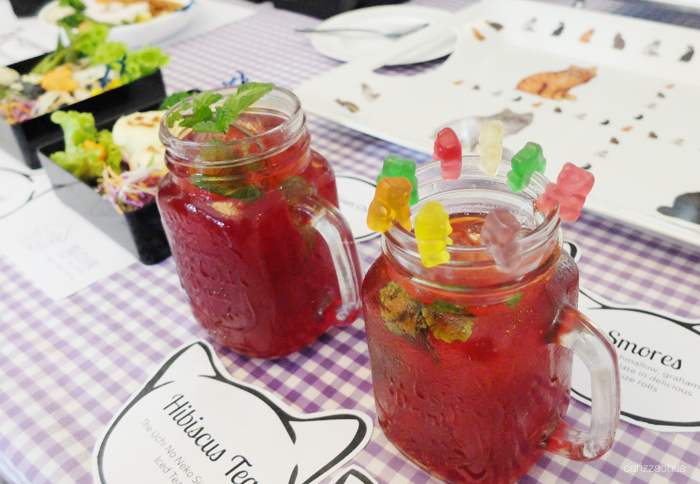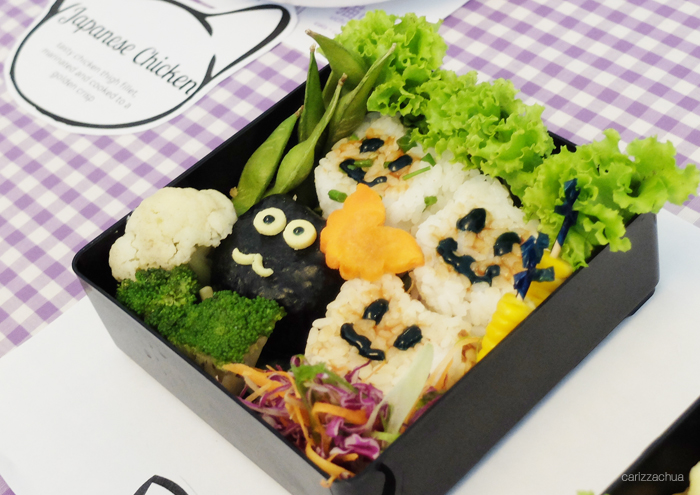 Kitty Onigiri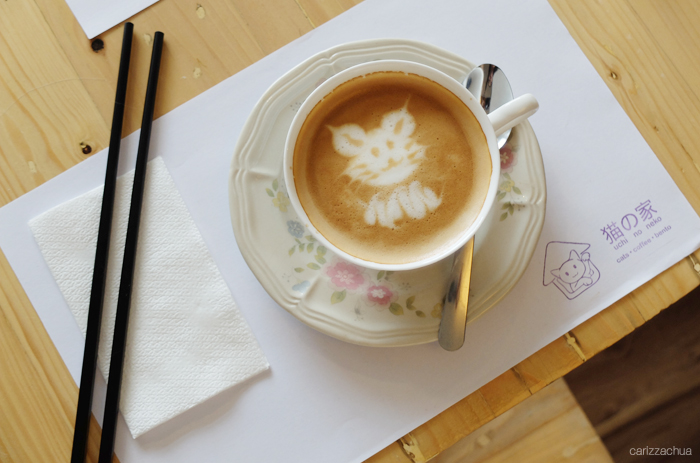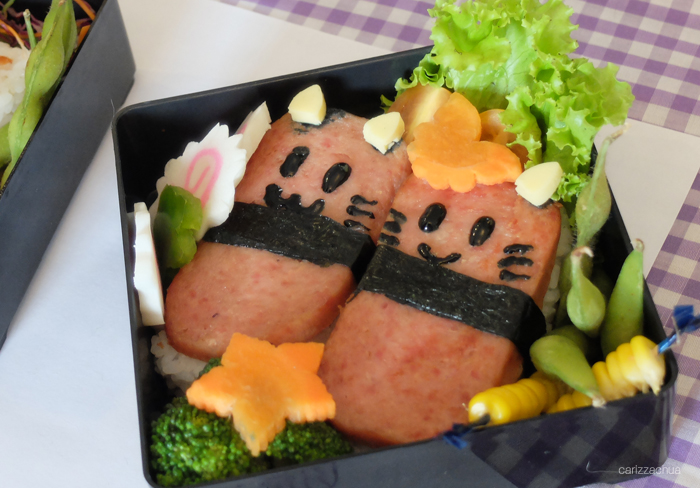 This one is my favorite!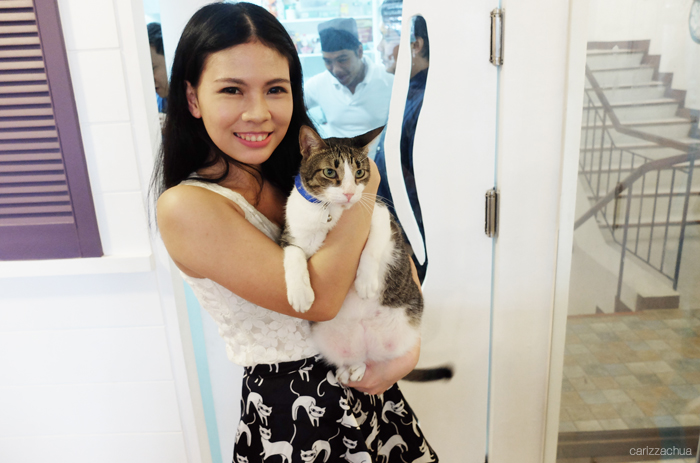 Chinggoy is such a big cat!!!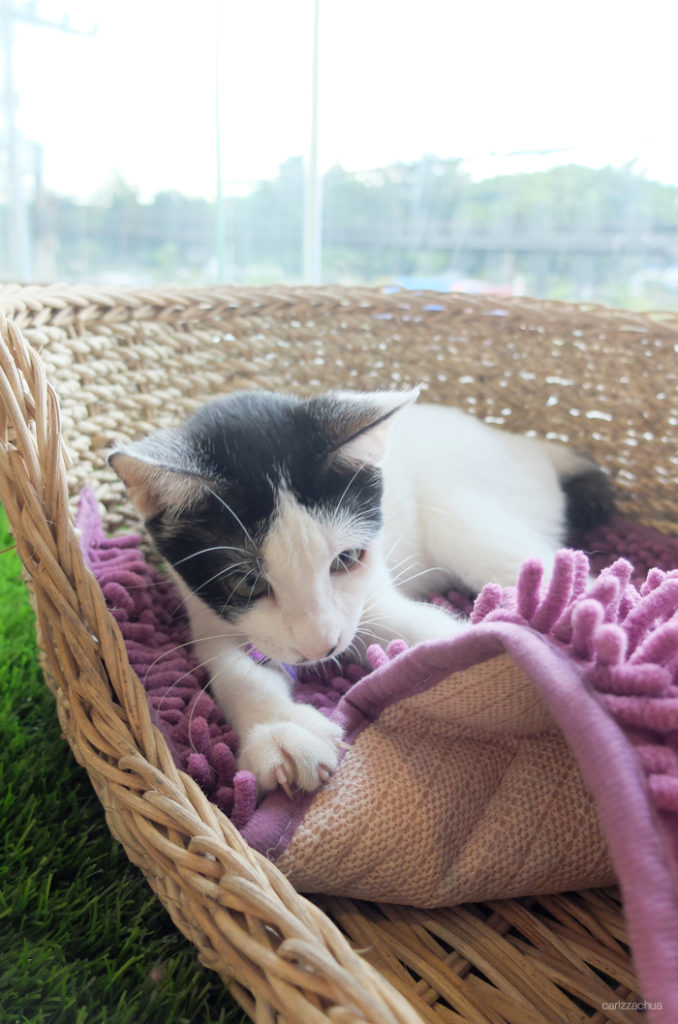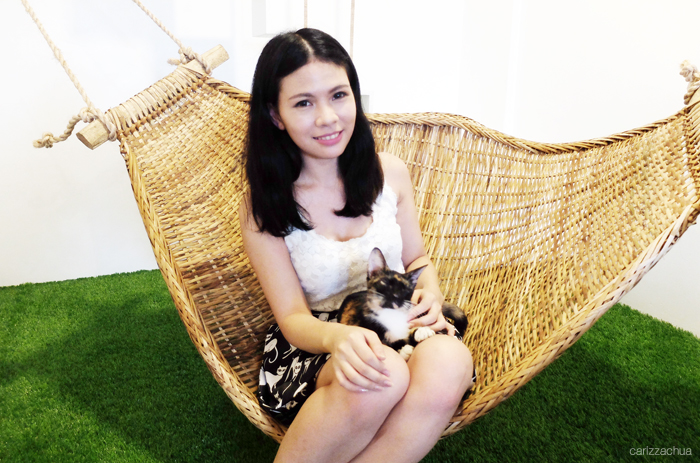 Apart from the cafe, they also have an A la carte area and Cat Hotel on the 2nd floor. This place is for (1) those who just want to eat cat designed food but not play with cats, (2) events/workshops, (3) cat's staycation place while furrents are away.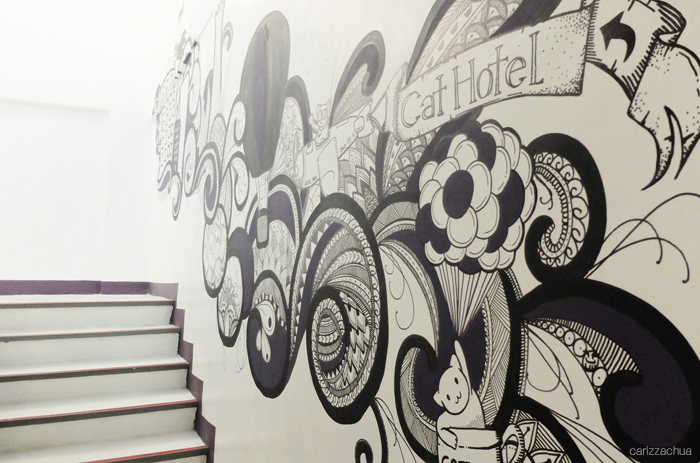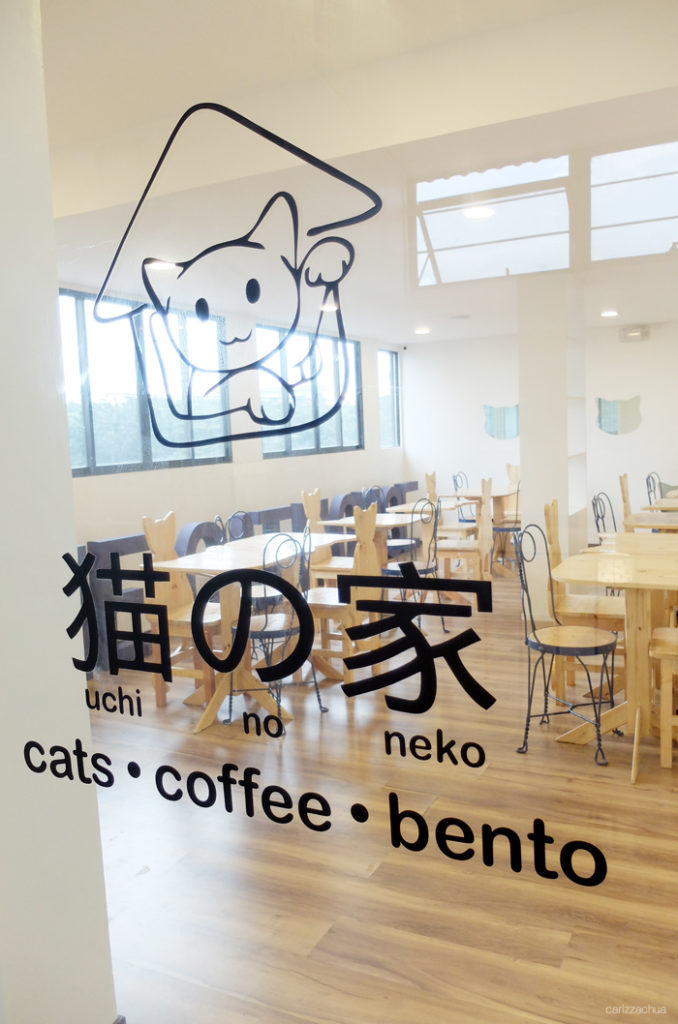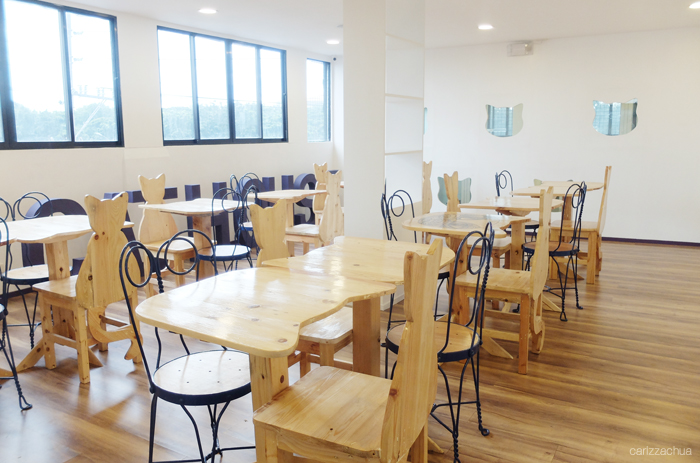 A la carte / events / workshop area / art gallery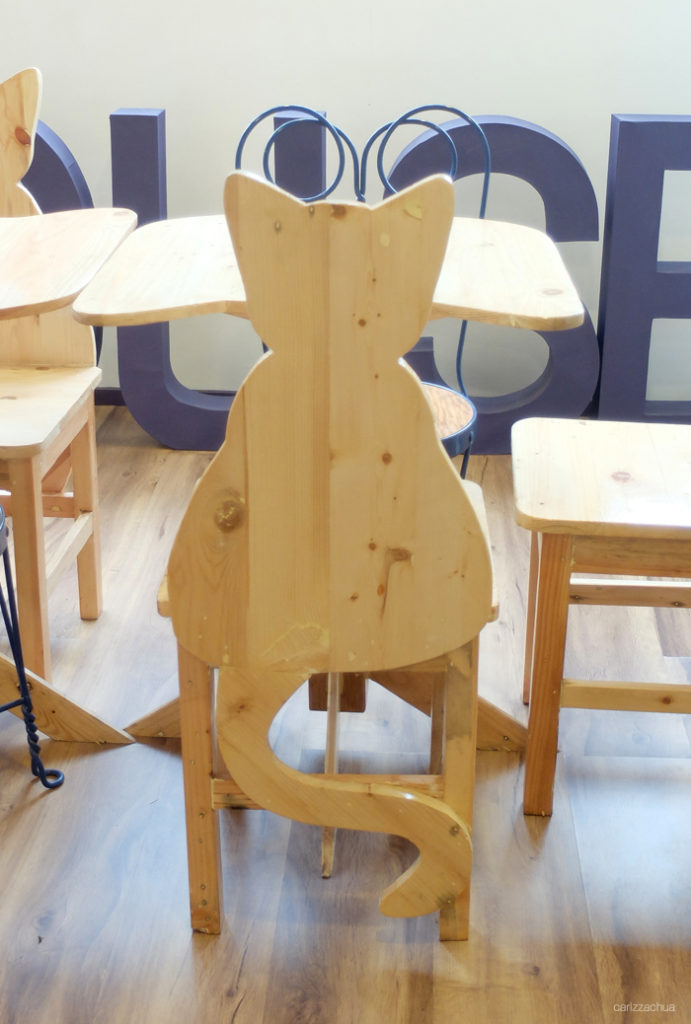 Super cute chair! I want it!!!
They have a 9-suite cat hotel where you can entrust your babies while you're away on vacation or work. Worry not as they have 24hr staff to attend to each and every client's needs.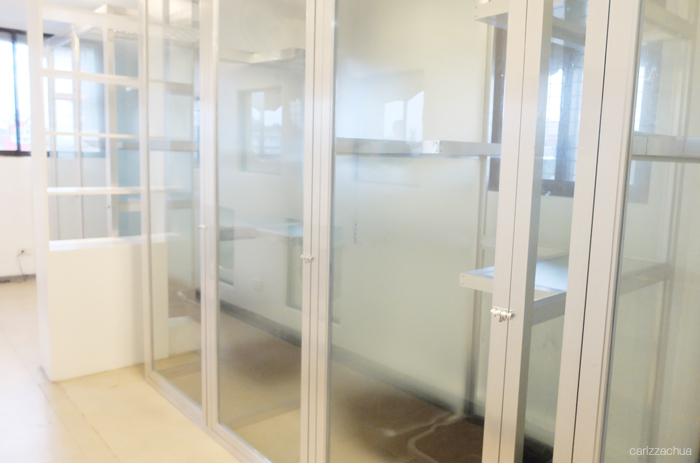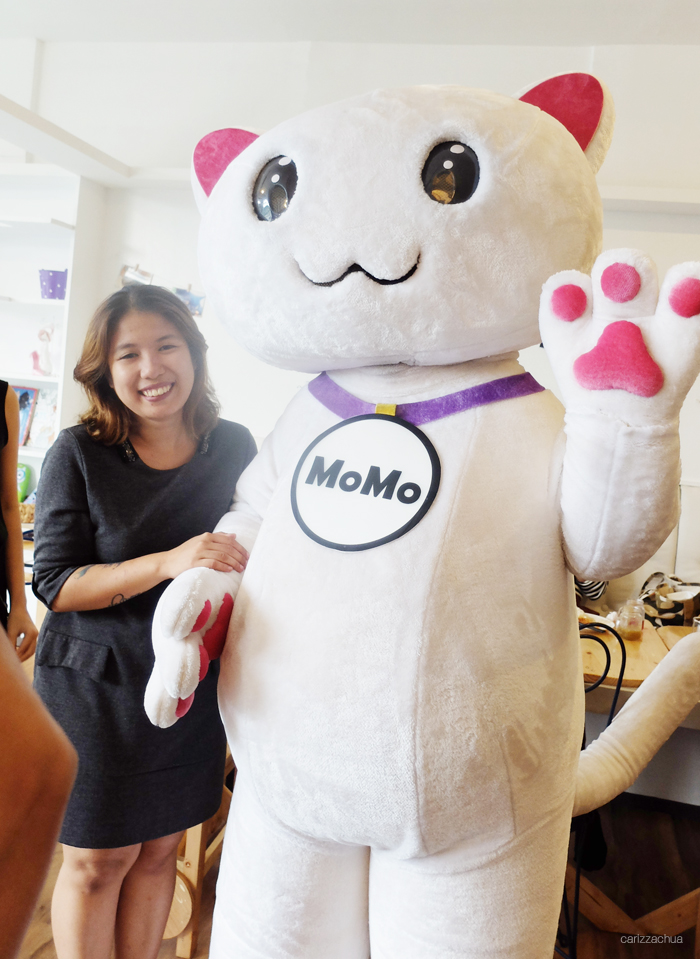 Ticket Price: Php300 on their Grand Opening today (to be updated)
So it's a cafe, adoption place, cat hotel, event/workshop area and art gallery in one. And that's what sets this cafe apart rom the rest! It's their grand opening today so visit them this weekend if you can!