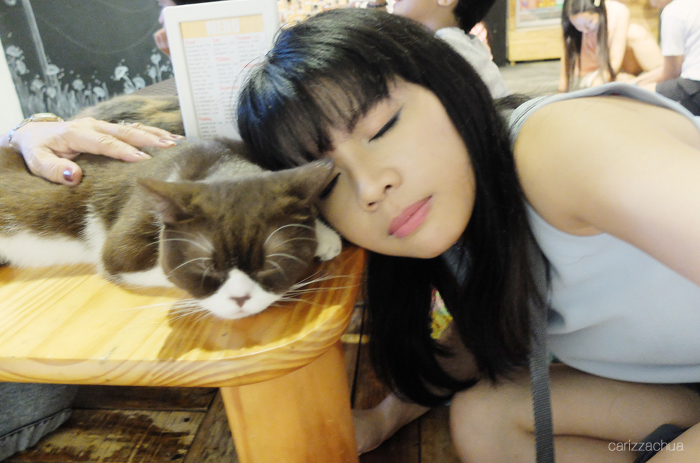 A visit to Miao Cat Cafe was part of my birthday celebration. We traveled all the way just to see how this place looks like. It was one of the first cat cafes opened here in the country so I thought of checking it out with the family.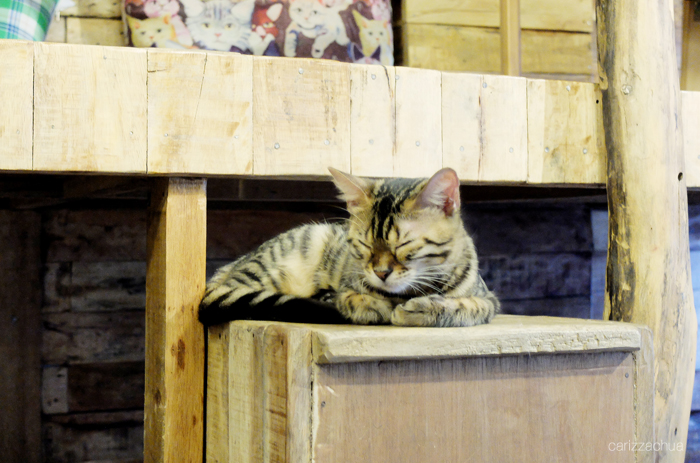 Selfie with cats is so easy. All cats are friendly!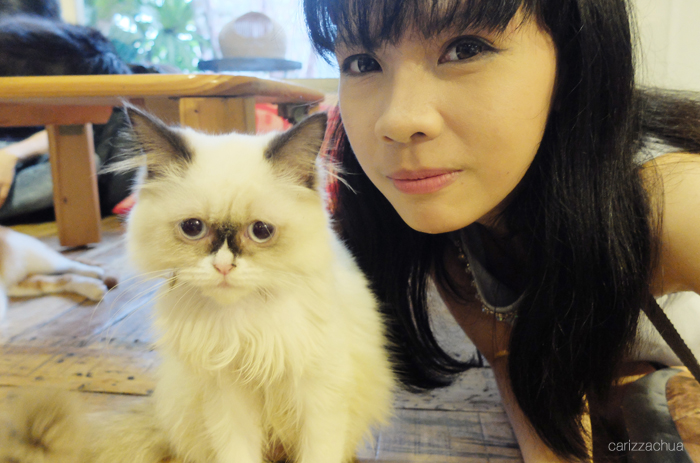 Some prefer to stay under the table…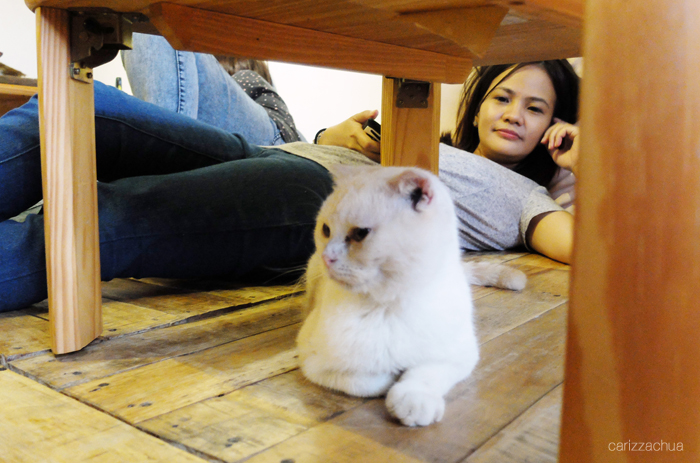 Oh the cat is not amused with Eton, imitating its pose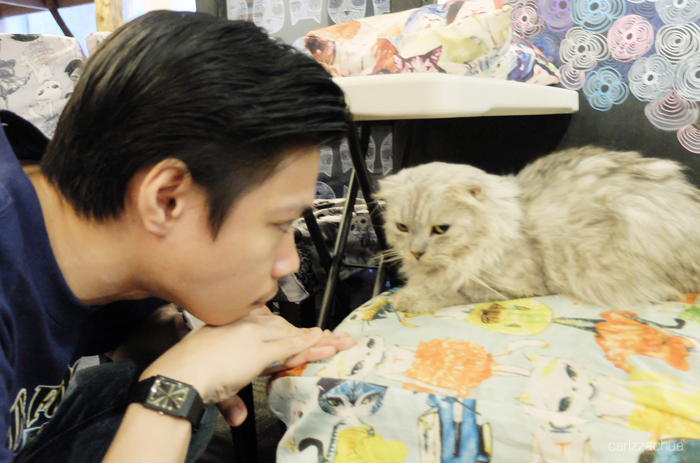 Grooming time!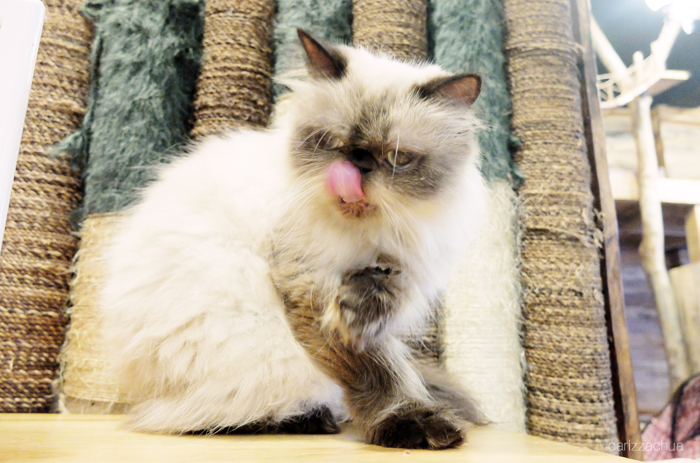 So rare to see a Sphinx!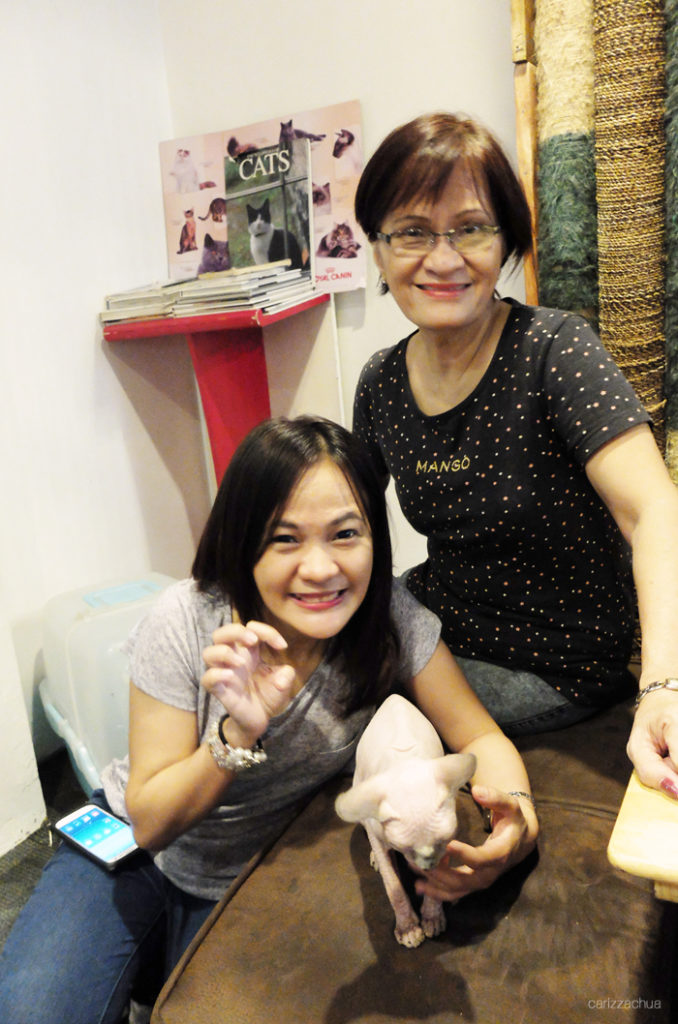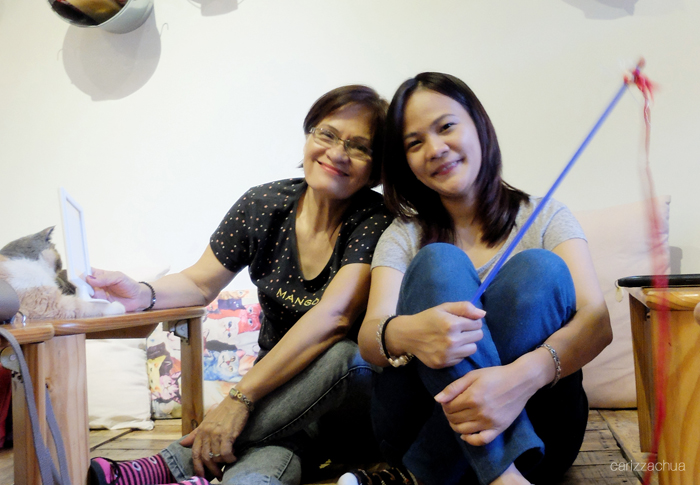 Why purchase beddings when cats love boxes?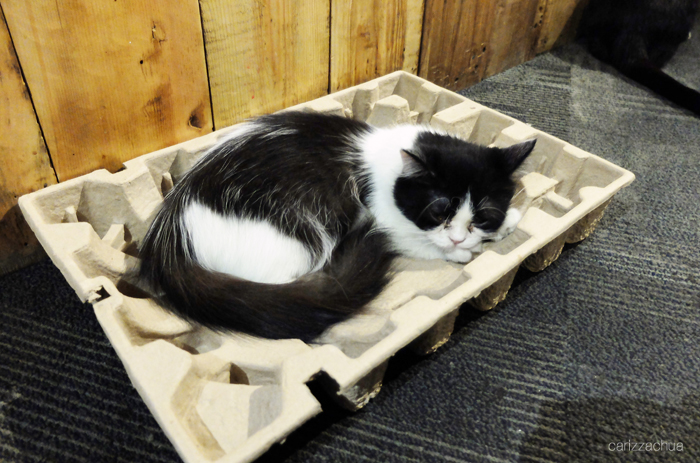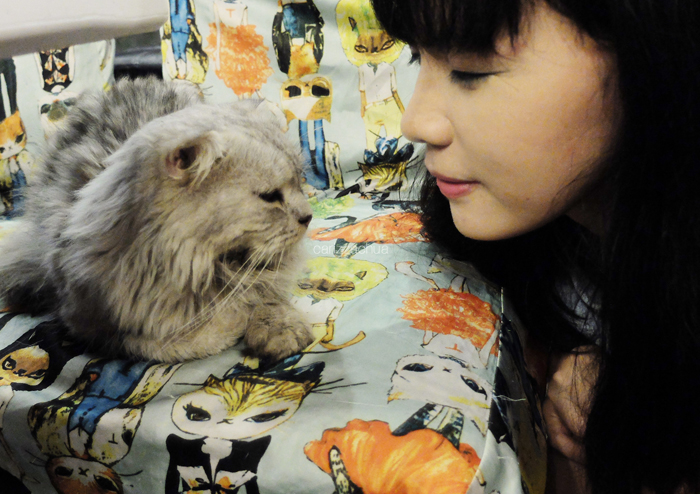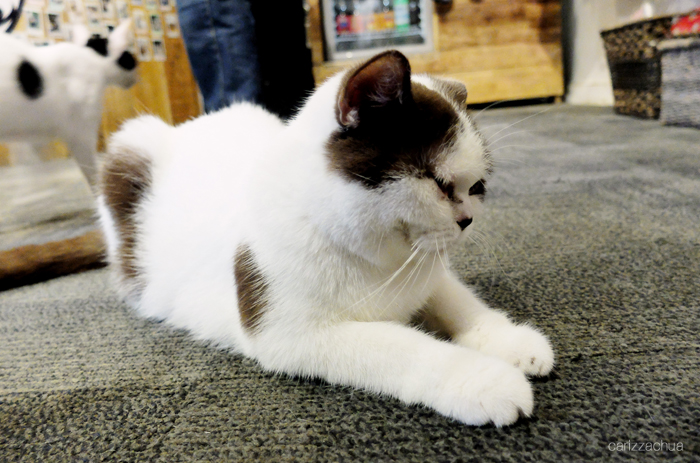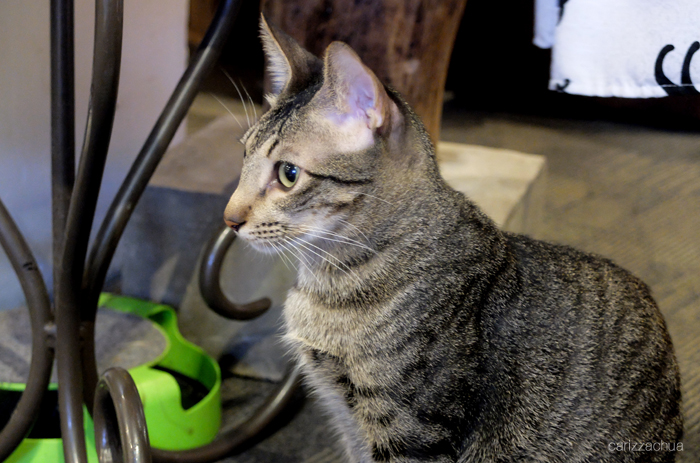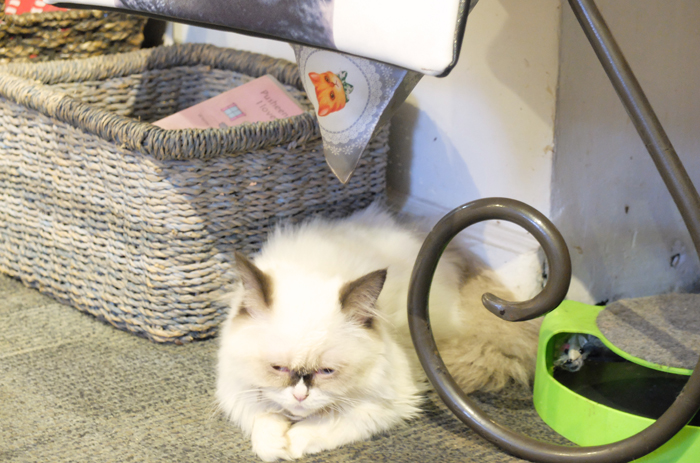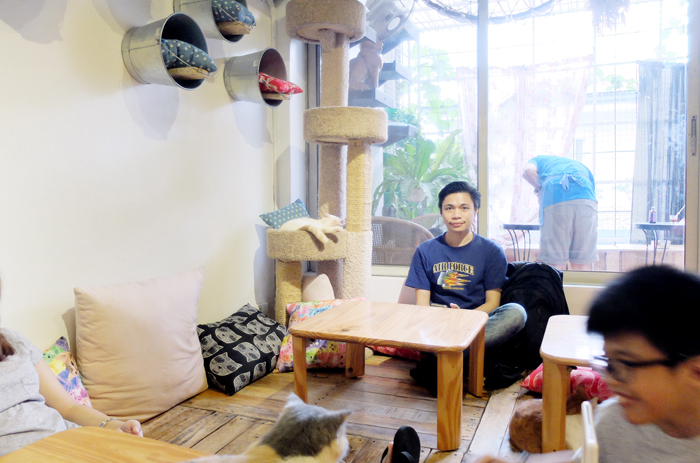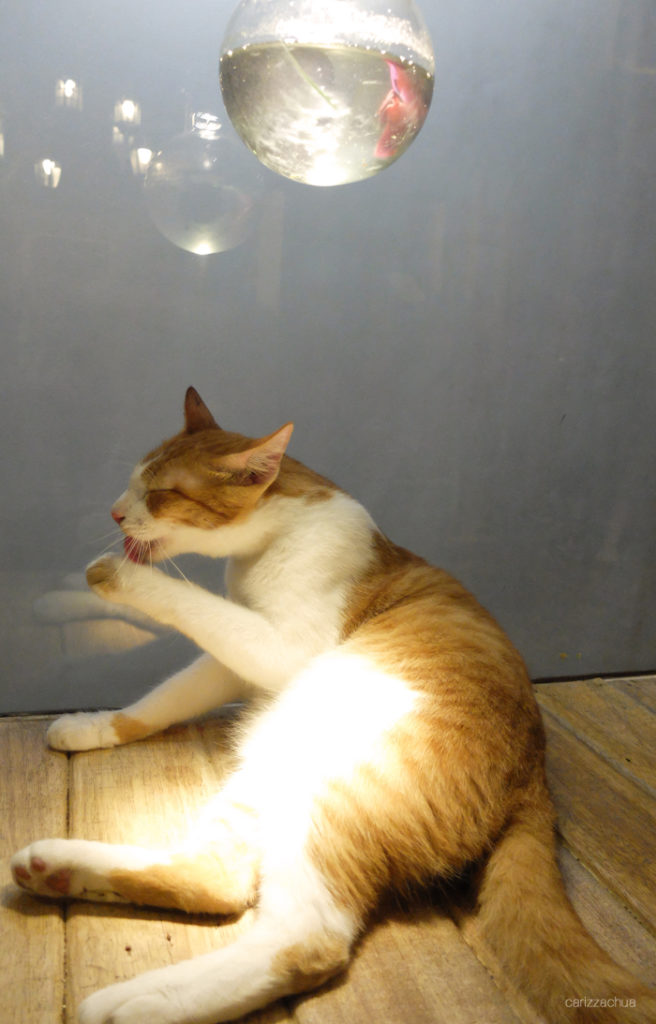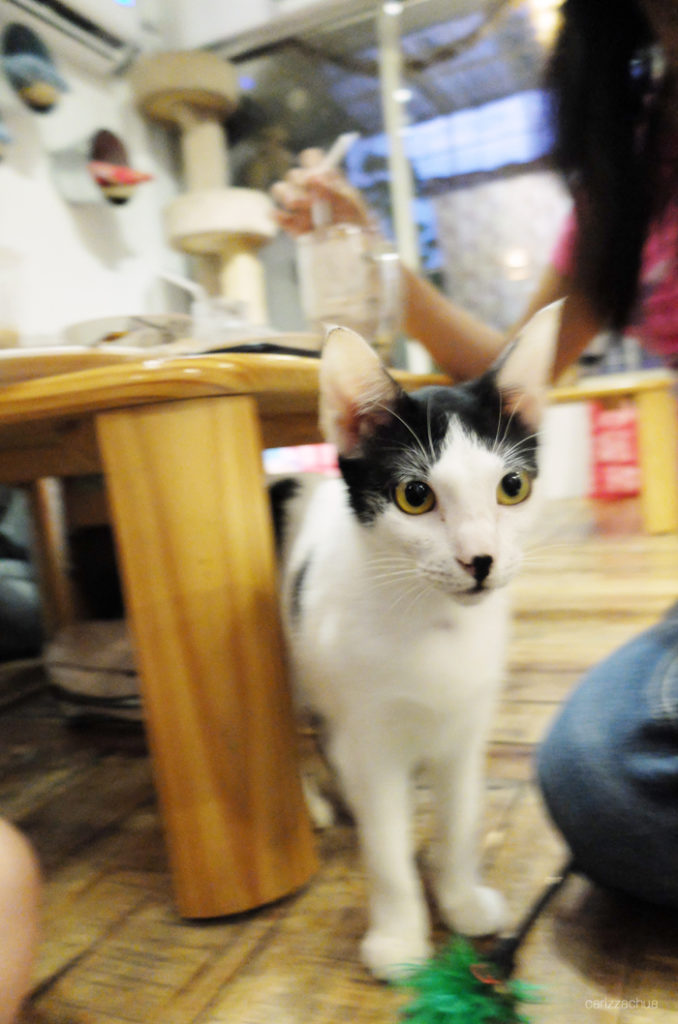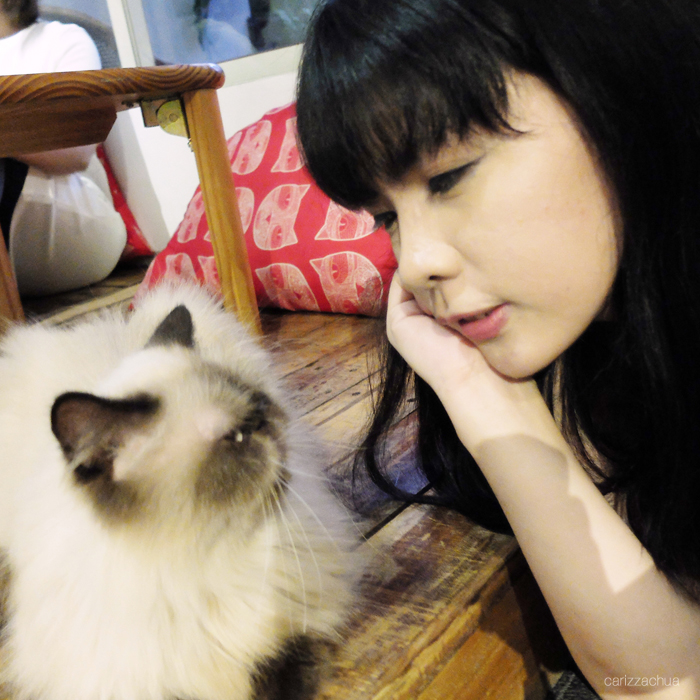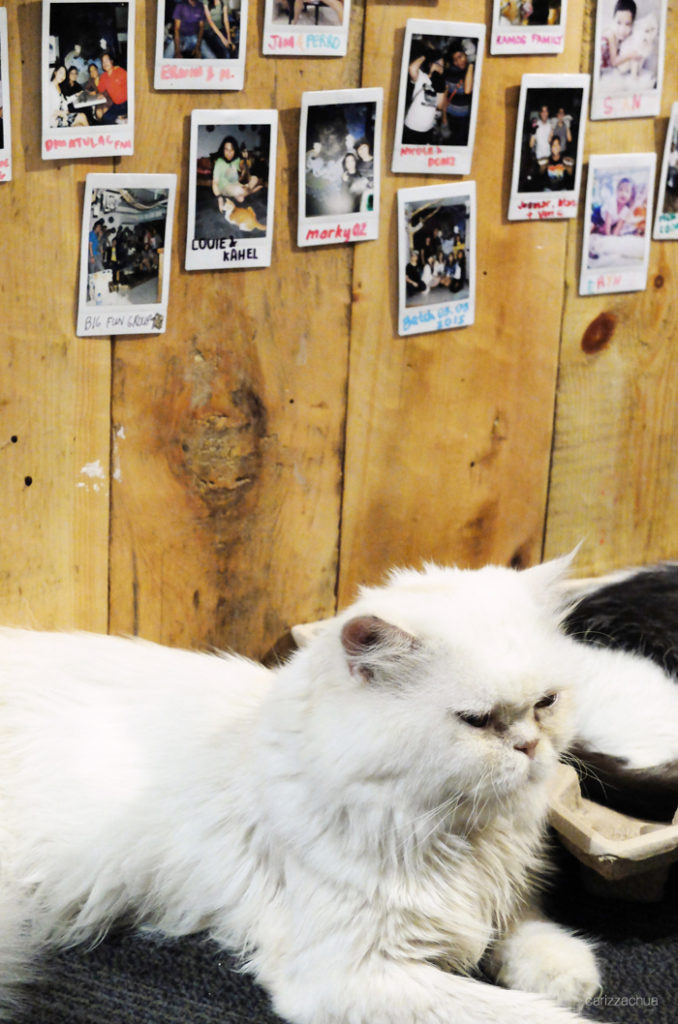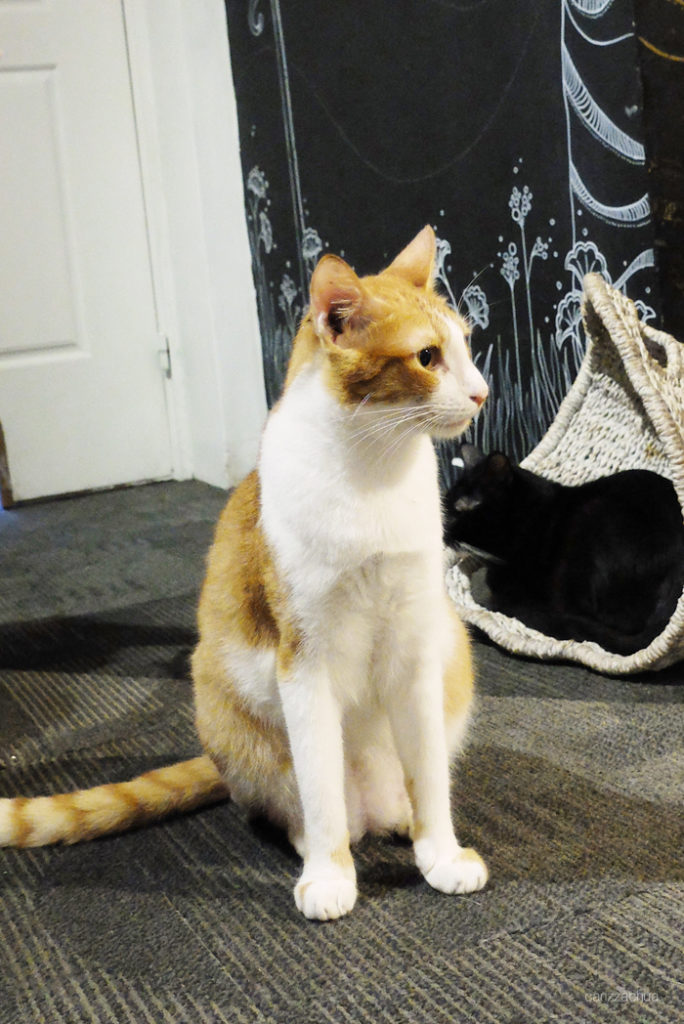 Landmark is Cakes2Go at Congressional. You won't easily see Miao's signboard because the place is just small. There is a Php300 entrance fee per head with complimentary of (1) drink and (1) food. You can stay in the cafe for two hours. After that, they close the cafe for one hour which is reserved for maintenance and cleaning.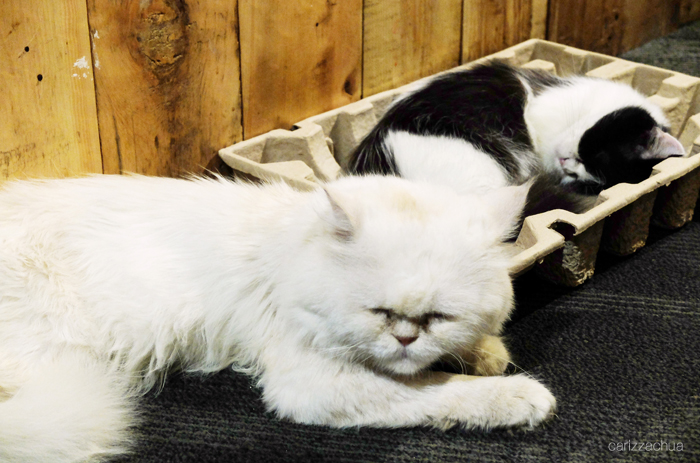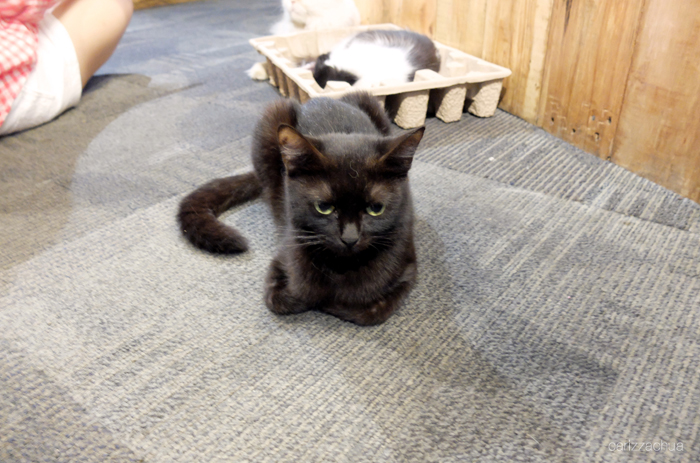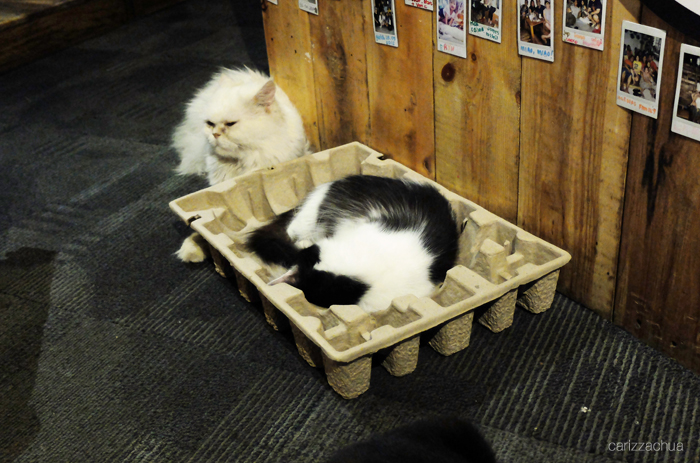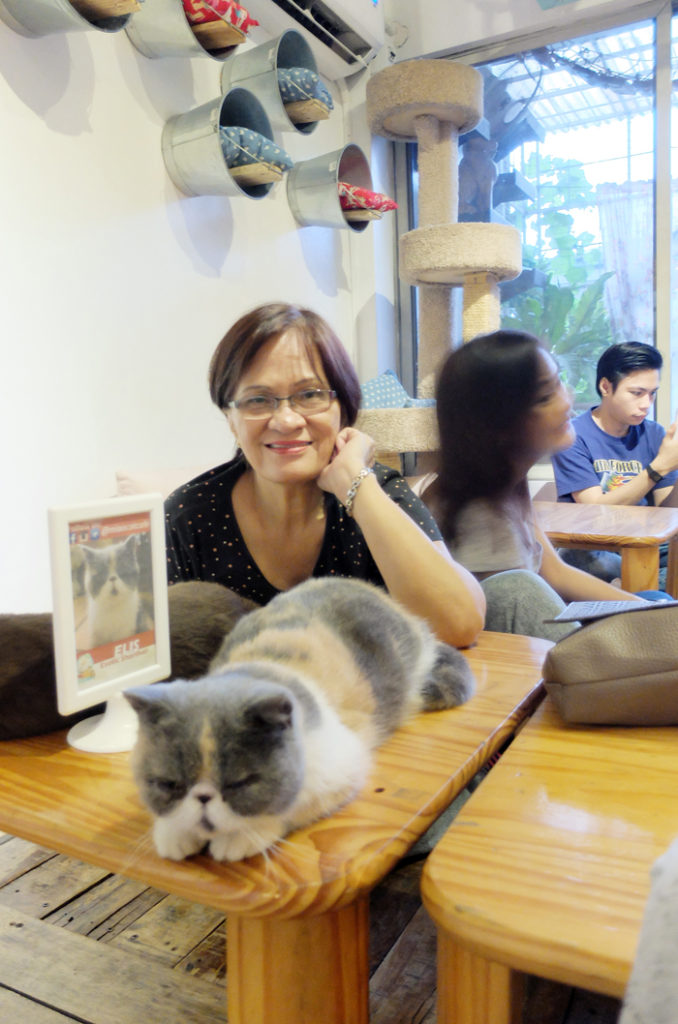 Mom with Elis, who never moved out of that table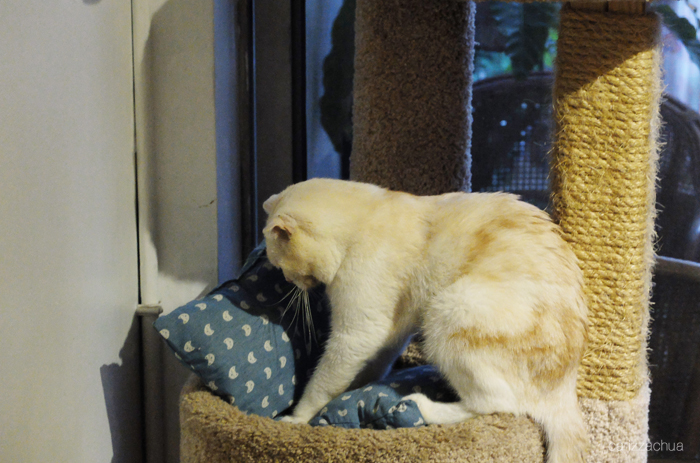 Time to do the scratch routine before bedtime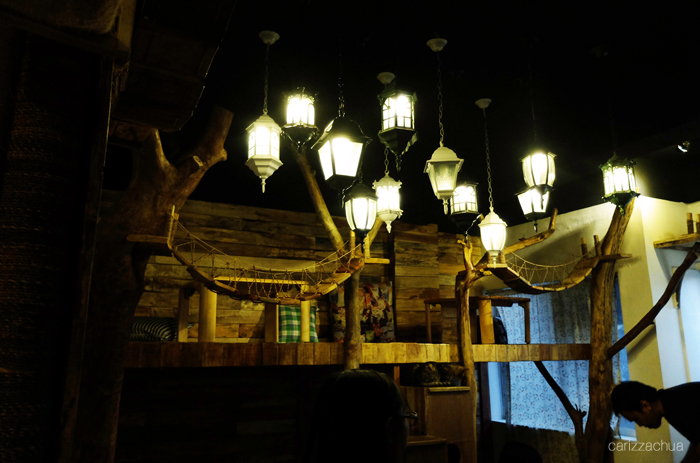 Food is great. They have a lot of options to choose from and I love their pika-pika. I also love the cozy interior. The place is just small but they pulled off the Korean cafe style well.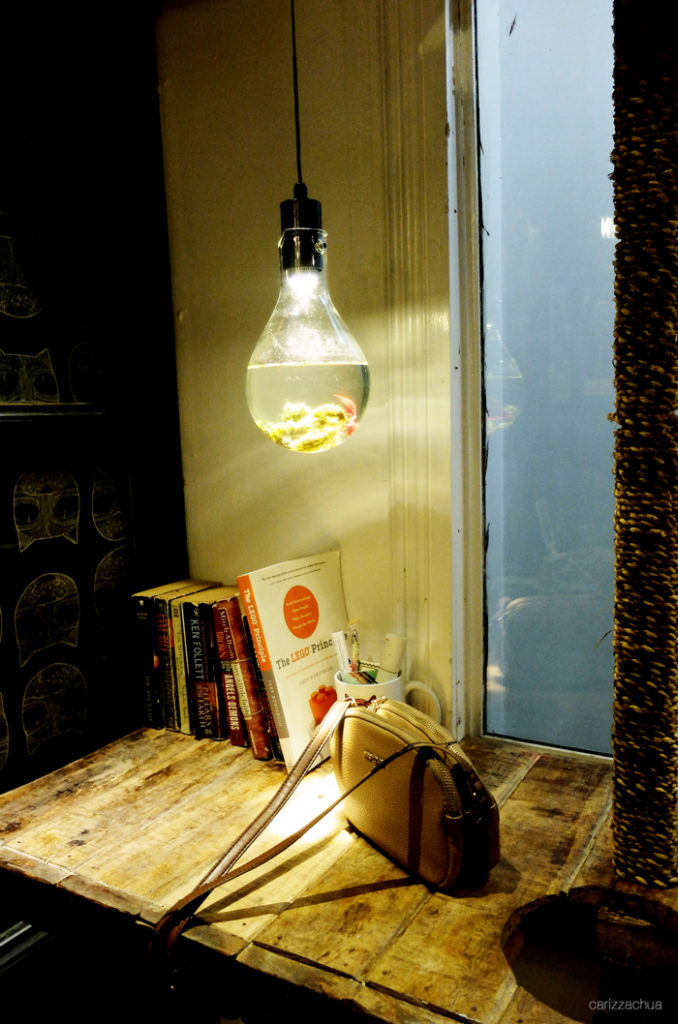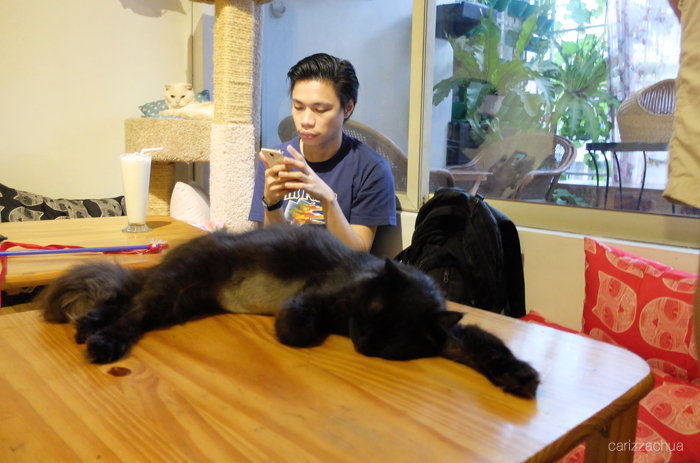 Guests can play the piano but please observe a peaceful environment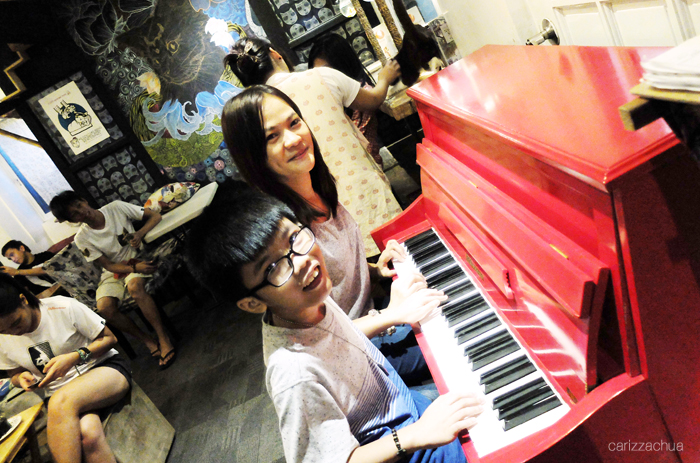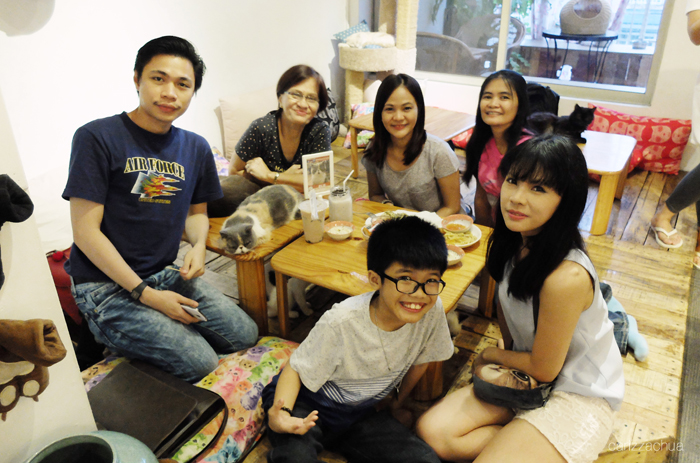 What are the things that I like about Miao Cat Cafe?
Cutoff for maintenance and cleaning
Different cat breeds including puspins
Staff explains feeding time and what they feed to them
Friendly environment
Cozy Interior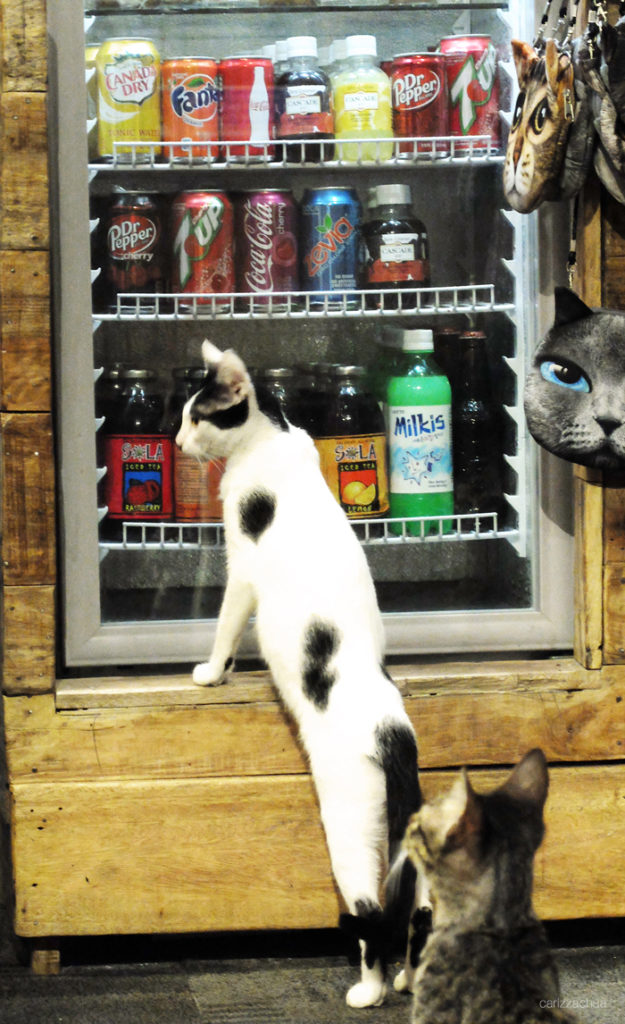 Waiting for food!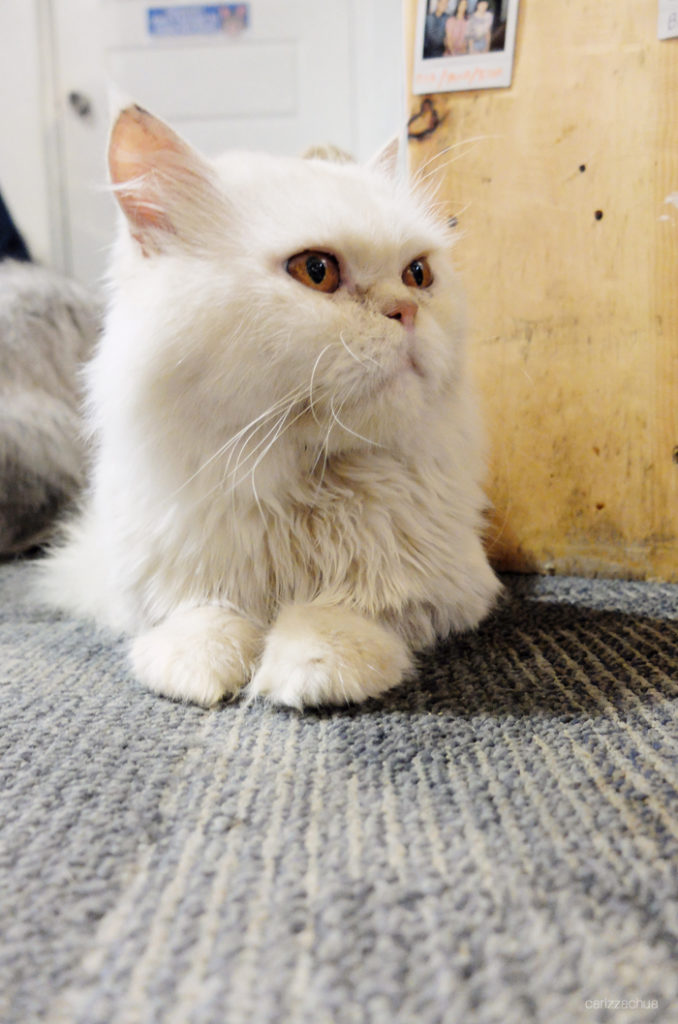 What are the things that I don't like about Miao Cat Cafe?
Poor Maintenance
The resident cats at Miao Cat Cafe are really adorable however I think the management has a lot to improve in terms of cleanliness. The place is not yet even a year old but it's already stinky. There's a room where they keep the cat litter but the cats pee anywhere in that room. With paws wet with wee wee, I noticed the cats just went back to the cafe like nothing happened. Cats are notorious, they do whatever they want, but I think they should all be trained as well to use the cat litter for hygienic purposes. FYI, these cats sleep on tables where customers eat. Also, the staff had the nerve to dial her nose in front of everyone. Eeew that's gross.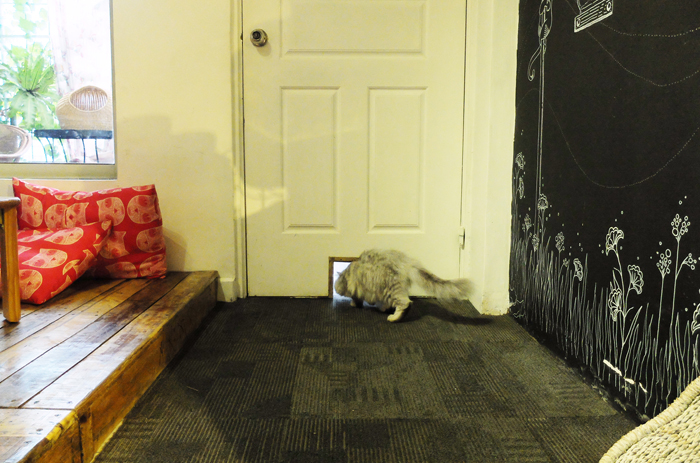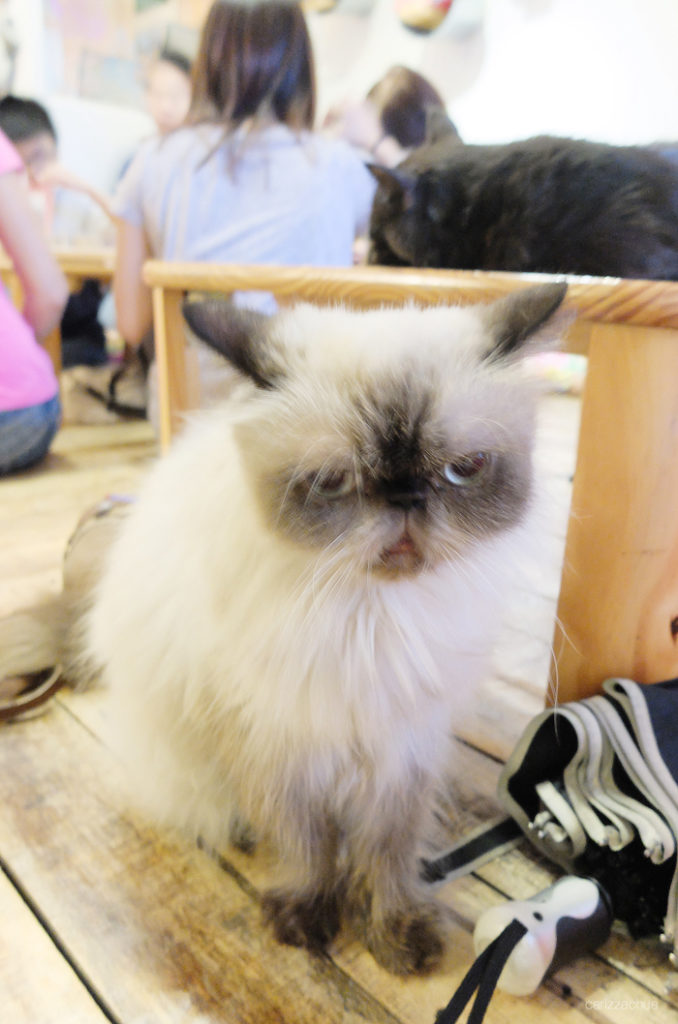 Would I go back here? Not anytime soon. I kinda enjoyed our stay but it's too far from my place and the cafe needs a lot of improvement.