It'll be a long weekend because of APEC Summit but I am super excited about it because of our small participation on the said conference! Thanks to Sir Monchet for making us a part of it! While some chose to become stressed and frustrated with traffic, I decided to relax and think on the bright side. Now, how about a quality pampering sesh for yourself? I discovered new products and I've decided to add it in my skincare regimen!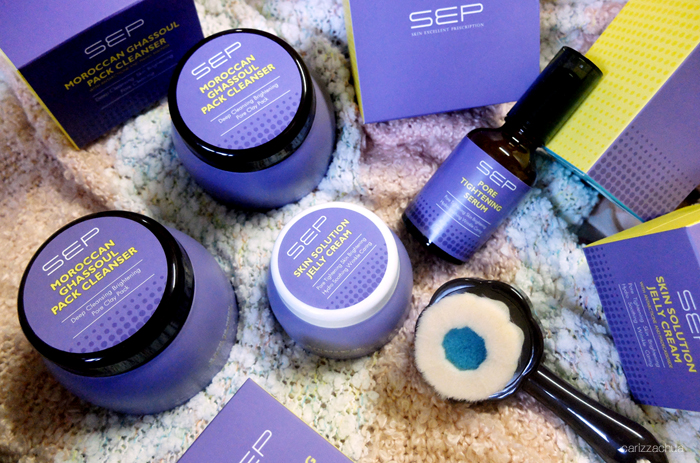 Php 2,995.00
Description: Adopt a new skincare regimen! The SEP Moroccan Ghassoul Pack introduces an easy 3-Step plan to give you that soft, dewy, and clear complexion you've always wanted. Deep Cleansing, a Face Pack, and Oxygen Exfoliation – all in one set!
Benefits:
Pore Tightening
Skin Brightening
Hydro Soothing
Wrinkle Caring
It's a product from Korea but unlike the usual Korean skincare products, SEP doesn't have a fancy packaging probably because it is made for older people. Think Laneige. Or House of Whoo. Containers are made of thick and sturdy plastics. I actually trust products like these more especially when it comes to wrinkle problems. Imo, the simpler the packaging, the more serious the product is.
Step 1: Moroccan Ghassoul Pack Cleanser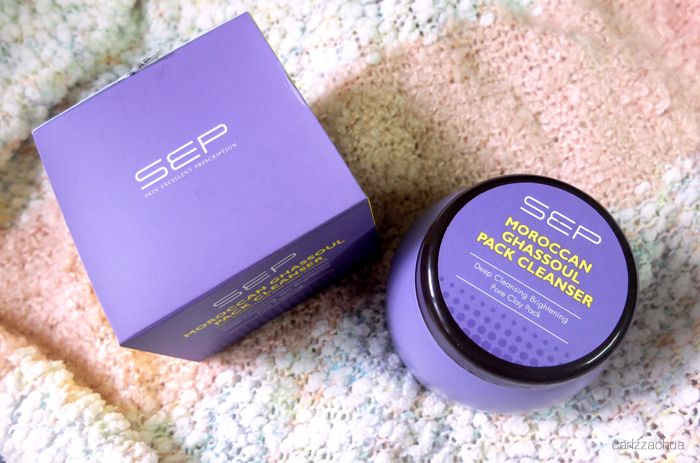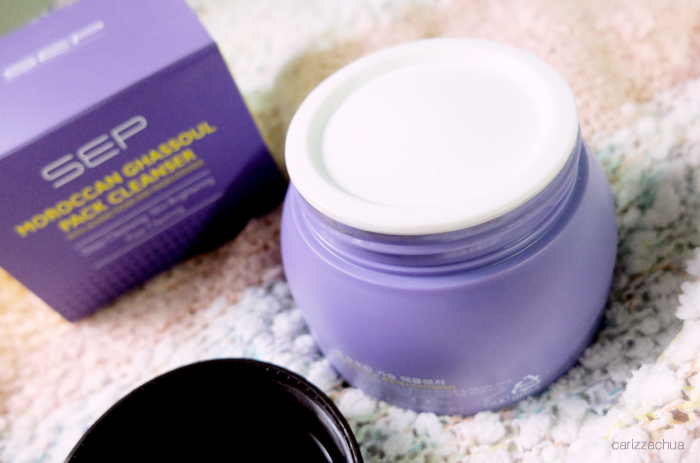 The tub has a silicon cap to properly lock the container. As you can see below, the product has a grayish color (which turns white when lathered up) and has a slightly spongy texture and it could be a bit messy so the silicon cap is necessary to avoid spilling. Unlike clay packs, this cleanser has a mild fresh scent and light consistency.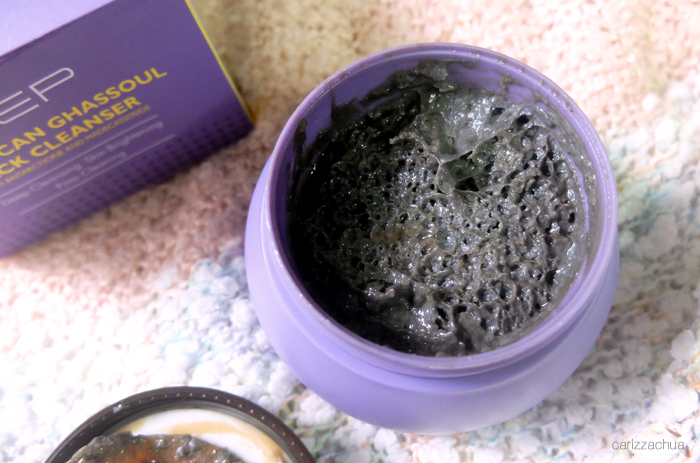 To start, apply a moderate amount of Moroccan Ghassoul Pack Cleanser to dry face. Yes, it has to be dry. Lather up to form bubbles then wet face with warm water. Moroccan Ghassoul is a natural clay with extractive abilities that draws out dirt and unclogs pores – even blackheads! This product also has Antarcitine which prevents skin aging.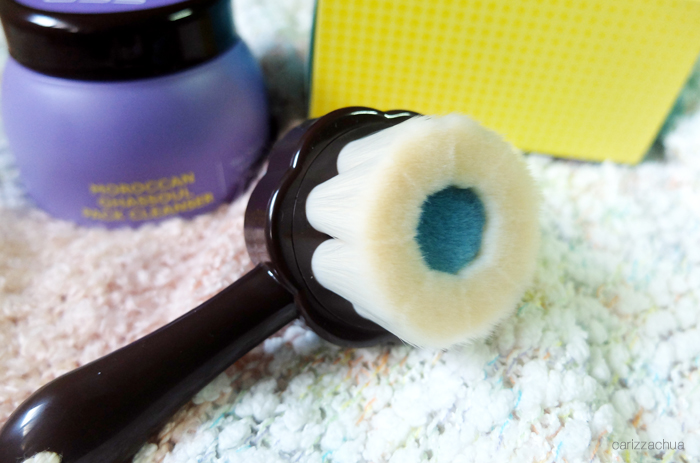 Use the 
Pore Clean Brush
to massage the pack cleanser on your skin. Do this for around 5 minutes to exfoliate skin thoroughly. I noticed that this kind of brush is very popular in Korea. It's like a sable brush (sorry, painter here hehe). The bristles are smooth and fluffy – very smooth on skin.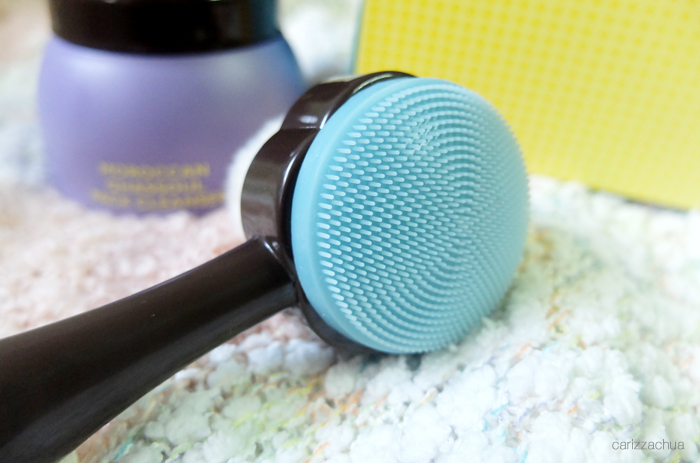 Use the blue silicone side to massage skin in circular motion for another 5 minutes to completely remove whiteheads and blackheads.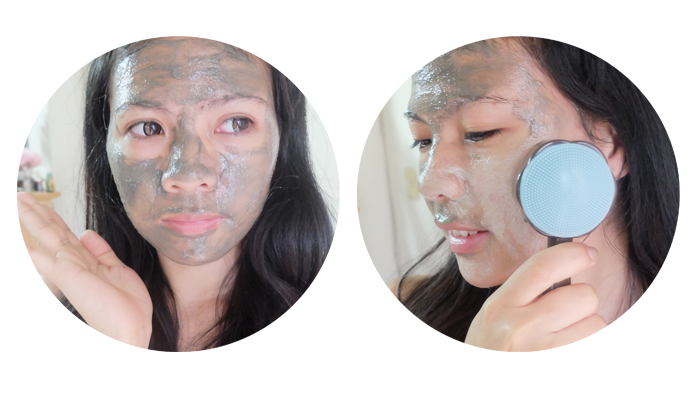 Rinse off with water then use a clean towel to dry face. Skin instantly feels fresh and clean because of its Oxygen water content. It is advisable to do this 2-3 times a week.
Step 2: SEP Pore Tightening Serum
Now it's time to minimize those pores! Pump an ample amount of 
SEP Pore Tightening Serum
and apply to face.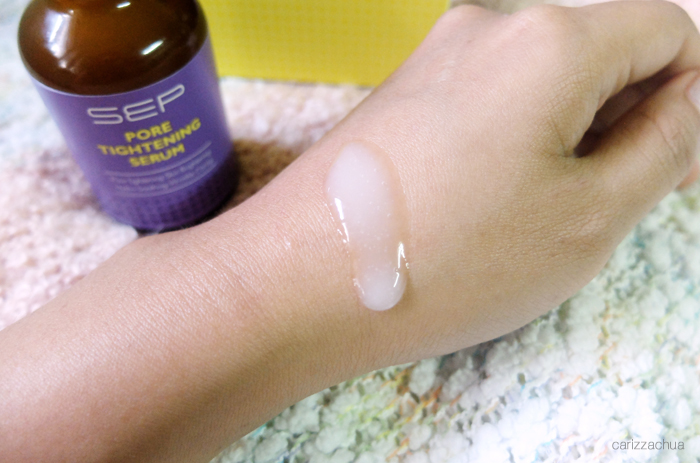 Gently press the product on your skin using your fingers for deep absorption. It has a mild alcoholish scent, which is common in Korean serums, but the product actually gives moisture on your skin. It's non-greasy so it's comfortable to use twice a day (as recommended).
Step 3: SEP Skin Solution Jelly Cream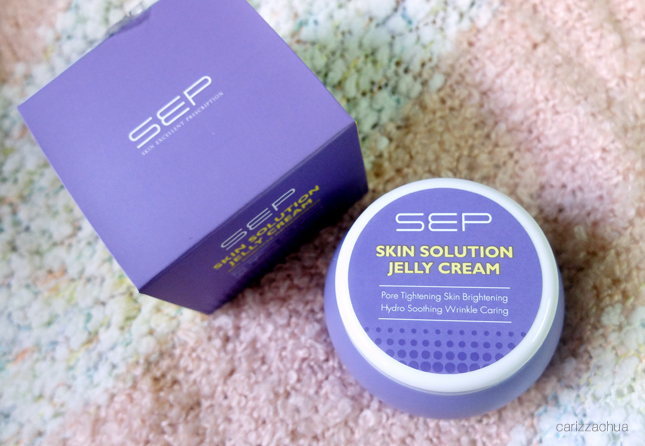 Time to brighten up skin tone! The final step is to apply the jelly cream to your fingertips then massage it on your skin in an upward circular stroke. Love this! It's almost similar to 
Holika Holika's Aqua Max Sebum Control Moisture Cream
 from the scent to it's consistency.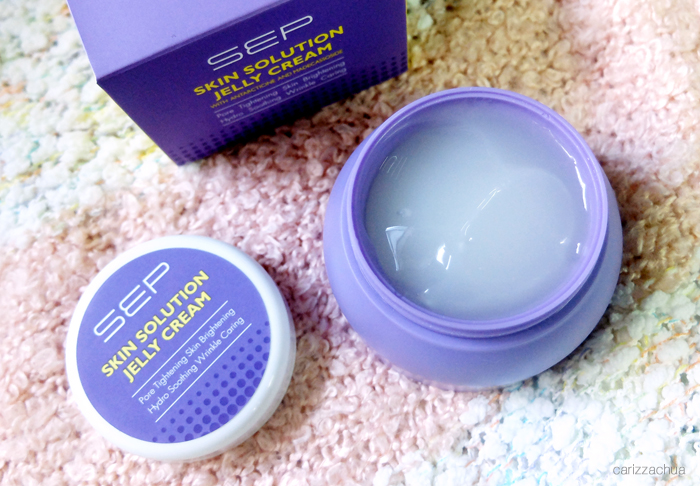 I love gel-like creams because it's non-greasy and it's very light on skin. It is also recommended to be applied twice daily. At first, I was quite hesitant cause it might feel oily and thick during the day but no, it feels great even after makeup application. Best feeling if you're in an air-conditioned room.
Here's how it worked for me: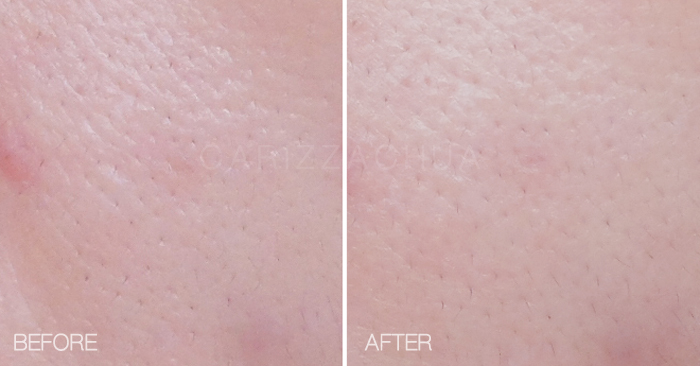 Smoother, less redness and lesser appearance of pores. My skin didn't feel oily all throughout the day (I normally use a primer to control oil secretion but I skipped it this time). Whiteheads removed but stubborn blackheads are still there. I've been using these products for two weeks now. Hoping to see greater results on the next coming weeks!
Easy to use, right? If you purchase this at OShopping, you also get another Moroccan Ghassoul Pack Cleanser for free!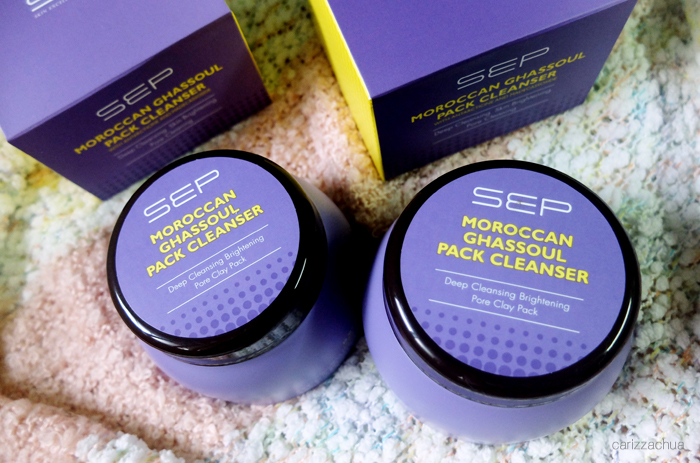 What I like about this product:
Impressive Pore Clean Brush
Tightens pores
Lightens skin tone
Wrinkle Prevention
Made with Natural Ingredients
No skin irritation
Reduces blemishes and redness
Free Moroccan Ghassoul Pack Cleanser
Can be applied before makeup
What I don't like about this product:
No Spatula
Not enough description on packaging
Not sure with its long term effects but after use, you could instantly see and feel the difference. I love how smooth my face is after using this! If you'd look closely, you'd also notice that pores are tightened too. And oh, it is not as messy as I thought it would be! Overall, I am impressed with the whole set and will continue using it to give my face that exfoliation and pore care it needs.
You might also like