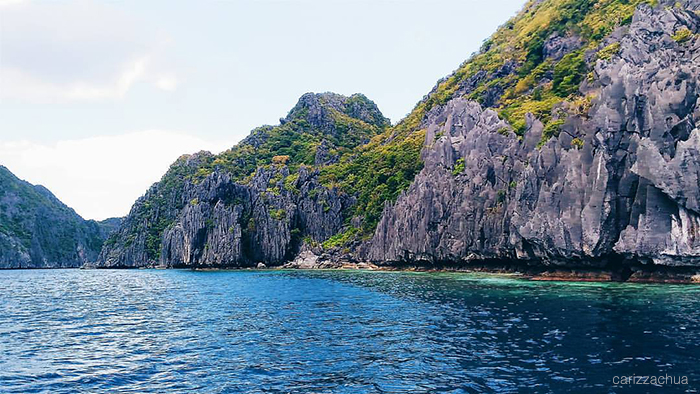 Almost summer time! I know you're all excited to bask under the sun. How about a hop to El Nido? I'm not a water person but when I saw this place in person, I had a change of heart. You don't really need to learn how to swim. Me and mom are aquaphobic but our life vests saved the whole trip. So, if you're adventurous enough to go on an island hopping, plan your trip to El Nido now. It doesn't have to be an expensive travel. I'll share some tips to maximize your stay in Palawan.
1. Purchase your El Nido Package. Our friend bought the package from Northern Hope Tours. Their service is fine. There was a slight flaw with their van service but other than that, it was all good.
Total amount for 5 heads was around Php26,000. So basically, it was just around Php 5,200 per person. Their package includes accommodation and breakfast at Overcomer Lodge, island hopping tour, lunch and van rental.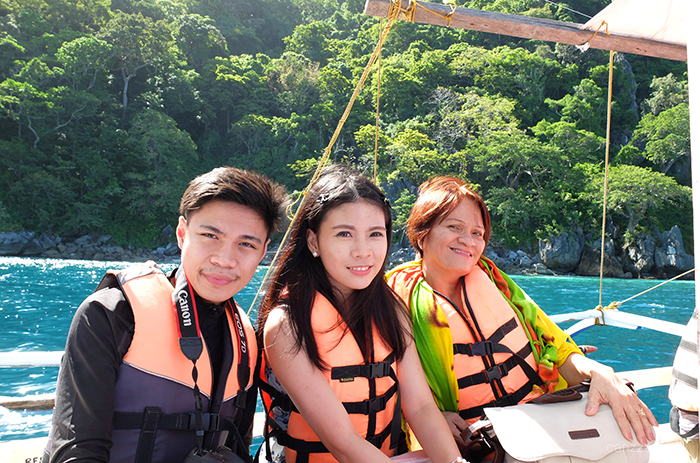 2. Book your flights early to Puerto Princesa via CebuPac or AirAsia. I had no complete trust with AirAsia but we were tempted with their affordable flight fares (Php 3,400/head; round trip) and look at us, we're still alive!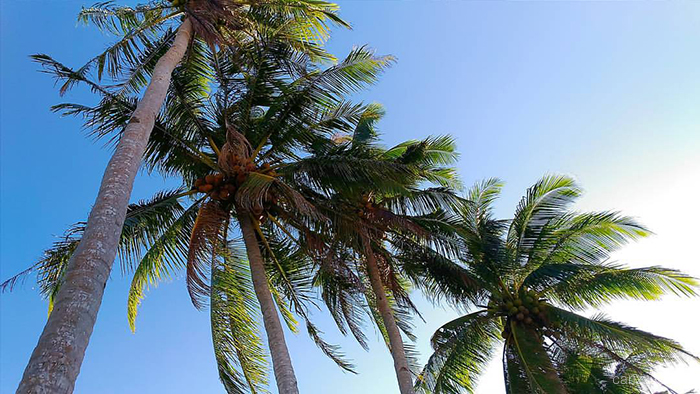 3. From Puerto Princesa, we took a van which drives straight to El Nido. Expect an exhausting 6-7 hours travel time but the good thing here was we were dropped at the lodge's doorstep.
4. The next day, we started with our breakfast at Overcomer's then went straight to Northern Hope office for the first tour which is Tour C. It includes a trip to the Hidden Beach, Helicopter Island, Secret Beach, Matinloc Shrine and Star Beach.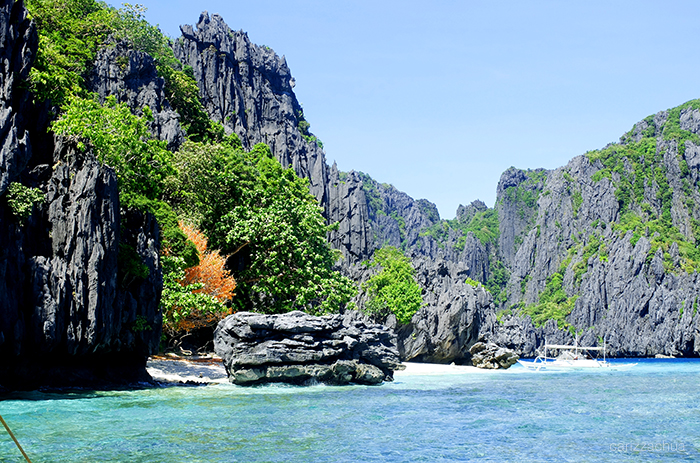 Kayaking is excluded in the package but we wanted to explore the island so we paid P400 for the rental. We asked kuya to assist since since mom and I don't know how to swim.
Our tour guides and boat men prepared a delicious lunch buffet which we all enjoyed eating by the sea side.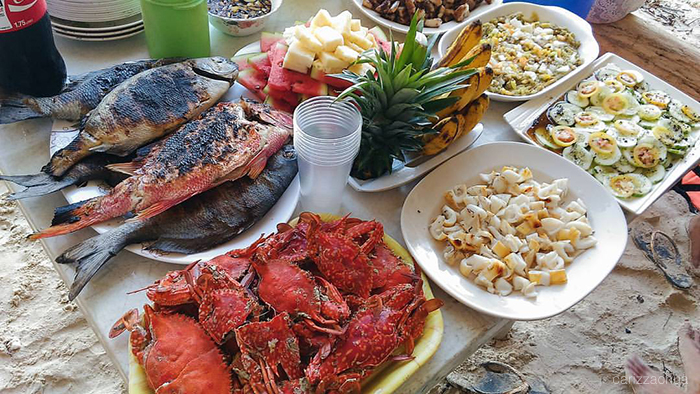 Looking for a nice resto for dinner? We recommend the seaside restaurants.
5. Ready for the beach life! Our second day was the best because we were free to roam around Nacpan beach the whole day and our driver toured us to Calitang Beach (Twin Beach) as well.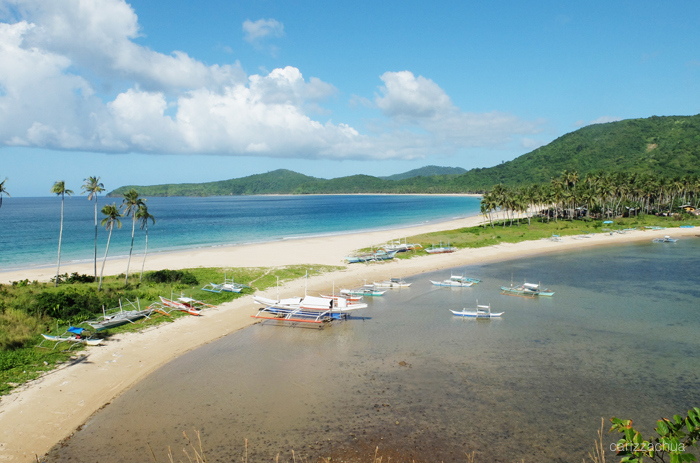 If you're interested, you may check out Manny Pacquiao's private island here. 😐
Then, we stopped over to a beach resort to witness the sunset.
6. Third day was Tour A day which includes a trip to the Big Lagoon, Small Lagoon, Simizu Island, Secret Lagoon and 7 Commandos Beach. Since we didn't want to miss the fun in the lagoons, we jumped out of the boat and braved the waters.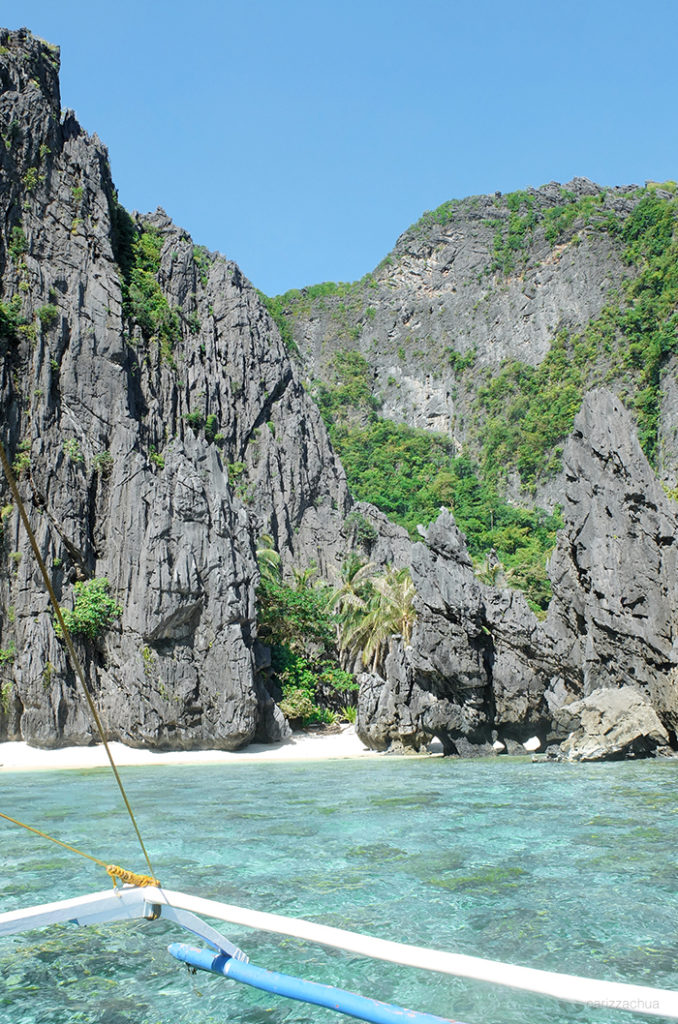 7. Our last day was a free day so we just bought palasubong and had an adventurous food trip the whole day.
Things to bring:
– Dry plastic bags (ziplocks!) for wet clothes/to cover your things while on boat. It'll be a splashy ride!
– Aqua shoes. If you want to explore the lagoons and beaches, these would be your best friend the whole trip.
– Cash. No ATM stations around so better withdraw cash ahead of time.Hope this entry helps you on your El Nido trip. Happy vacation!
You might also like