Our food trip in Binondo finally pushed through before the rains! Woohoo! We usually visit the place just for shopping at Meisic, 168, 999, Divisoria Mall or at Lucky Chinatown Mall and we thought it would be great to tour around with friends and have a mini food trip since we haven't tried a lot of restos around the area.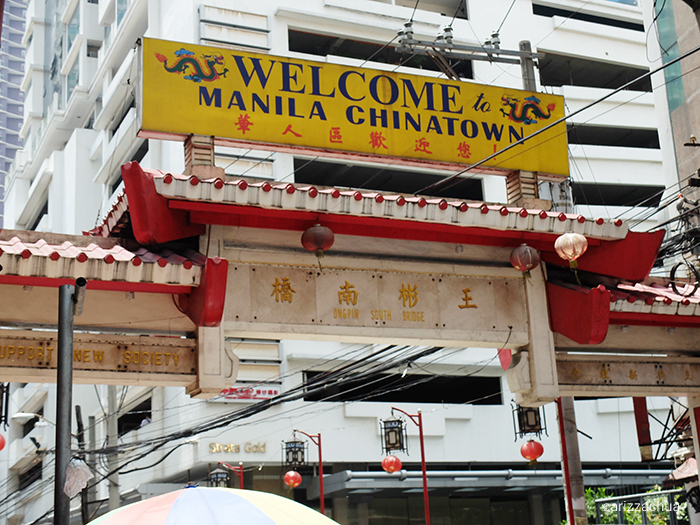 Our first stop is at Tasty Dumplings which is located near Binondo Church. This is the place to be if you enjoy xiao long bao, siomai or tossed noodles but my favorite dish here is Hong Ma. It's like Pork Asado or something similar to Pata Tim, best paired with fried siopao. I love the combination! It's dirt cheap so we can certainly go back here anytime.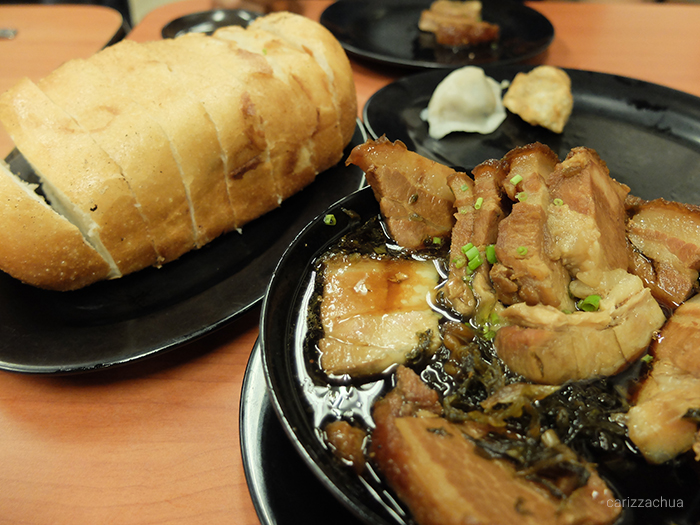 Hong Ma
Since we were already full, we decided to stroll a little and did some grocery shopping! We went to Shopper's Mart and this other mini grocery for our pasalubong (which were all for me as well anyway!).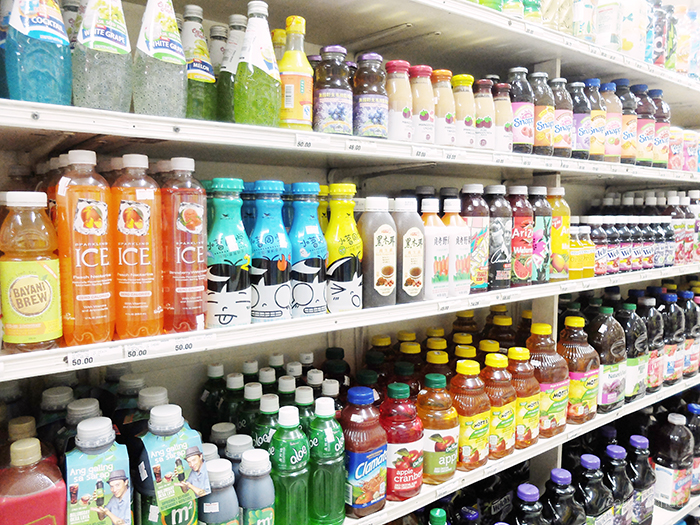 The groceries have Taiwanese/Japanese/Thai products. Make sure to read details and the expiry date before purchasing! I just noticed that the Thai products are really good.
Stuff I took home: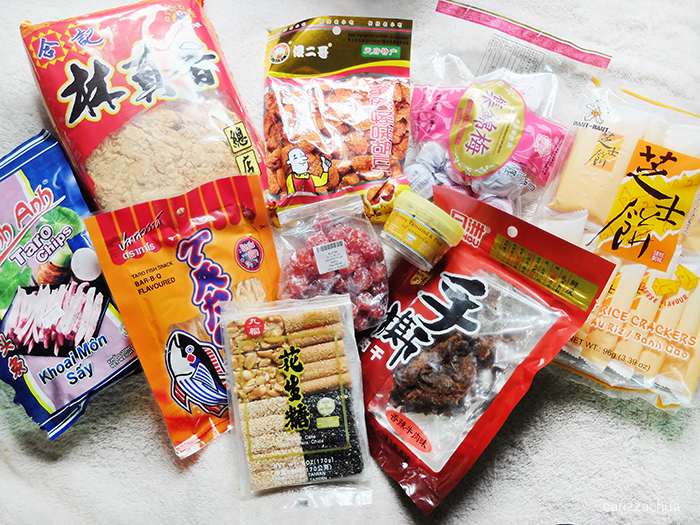 I recommend Maho packed from Thailand, nuts also from Thailand, Want Want rice crackers, Chan Pui Mui and other dried plums. Never buy the Taro chips, it tasted like plastic.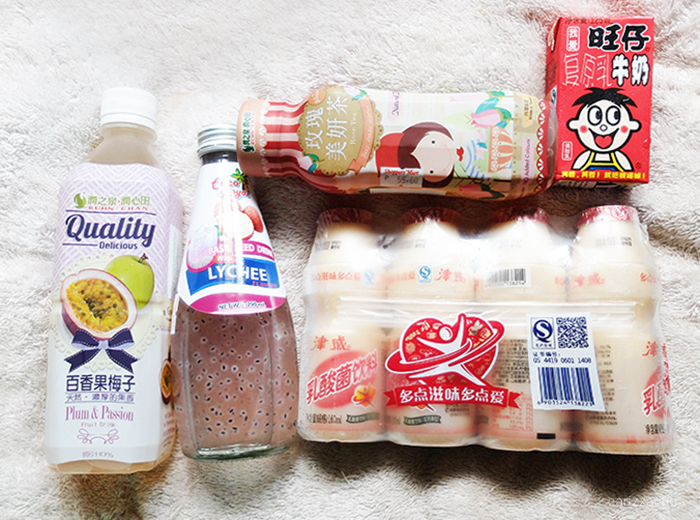 For the drinks, most of them are deceiving but if you would just like to keep the bottles, then go ahead. I only liked Want Want milk (red) and the Yakult-like drinks.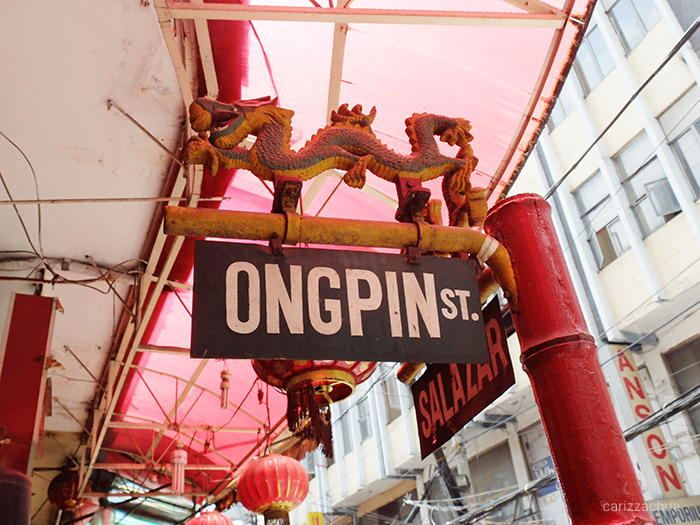 Fruits along the streets are very tempting! But I chose not to splurge.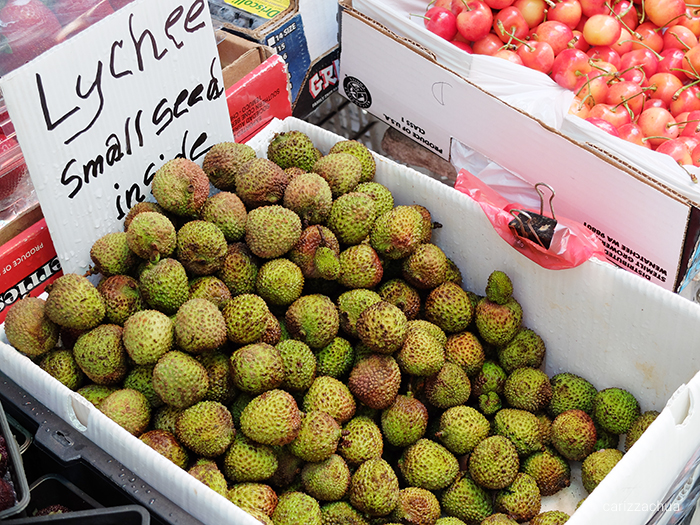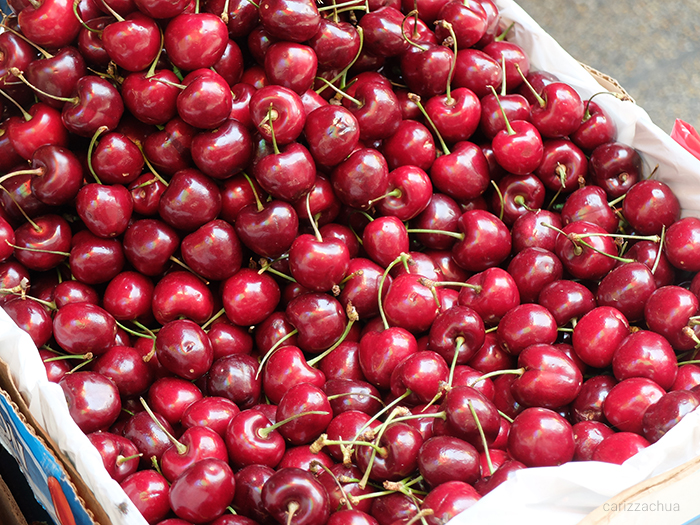 So this is where my friend got her Chicken Fern! Looks like floss to me! Please do not touch!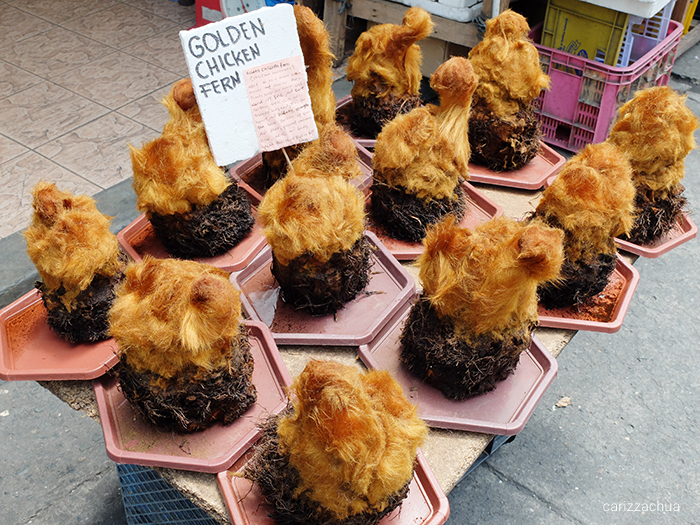 Since Ho-land was closed, we went to Polland for our hopia and daily bread.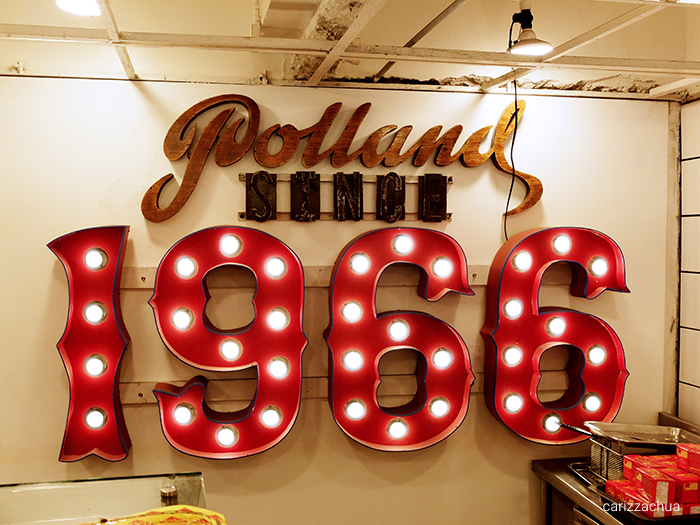 Then, Masuki for merienda! We usually dine at Masuki, Megamall so it was a thrill to find the original branch in Binondo. We ordered our usual Asado Mami, split into two, and siomai platter.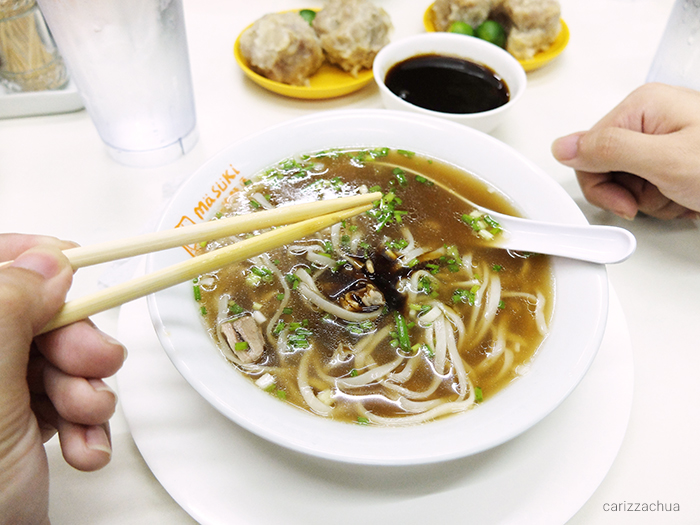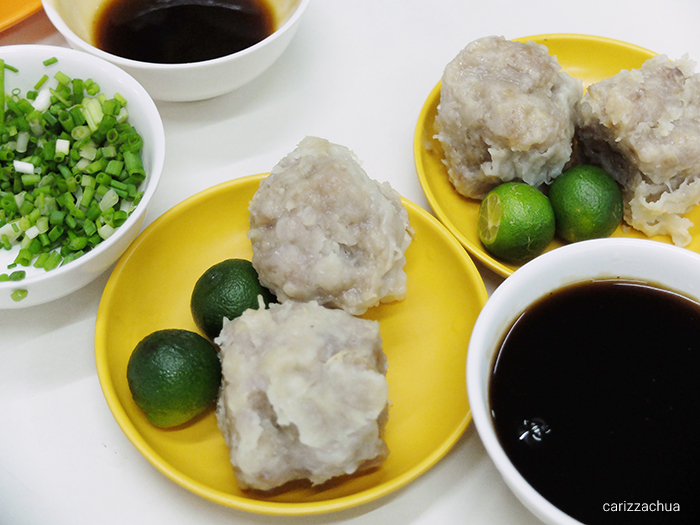 Their siomai is a huge meatball!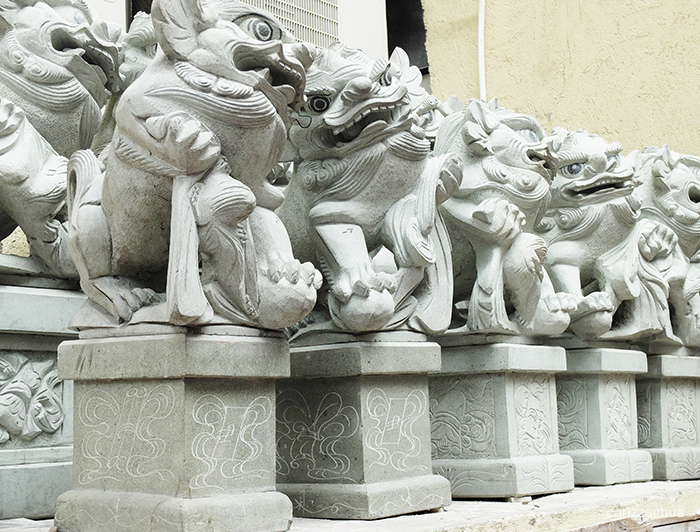 Shi shi or Fu Dogs
Our last food stop is at Wai Ying Fast Food. This place is always crowded! Best time to go here to avoid the crowd is in the afternoon. We all love the authentic taste of their milk tea!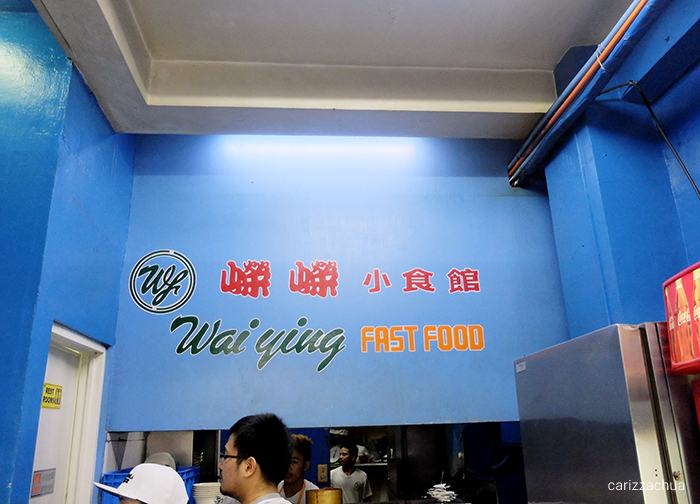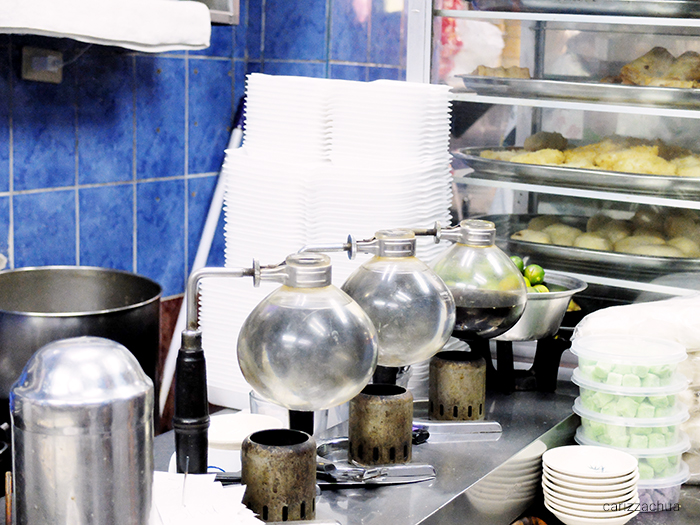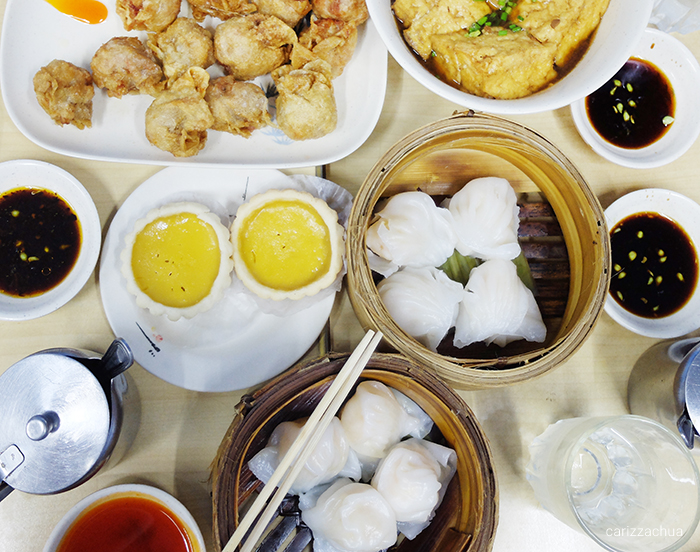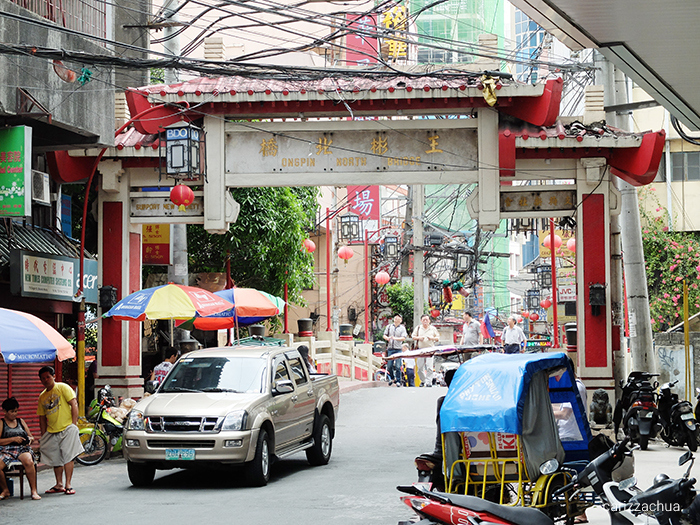 Next agenda – visiting the temple.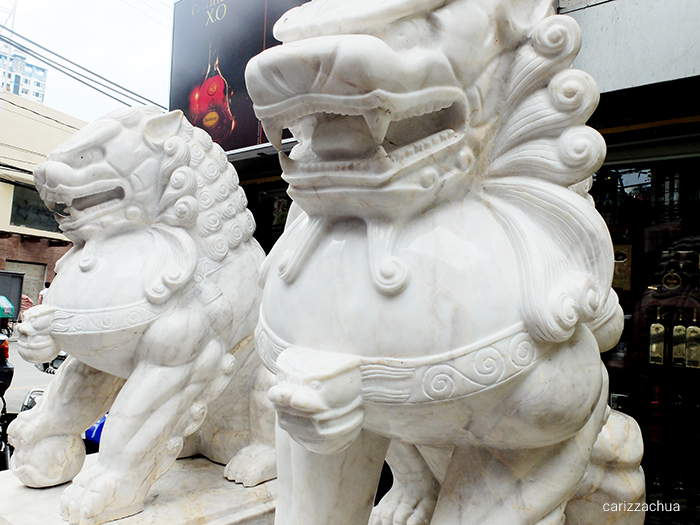 To avoid the crowd and street vendors, we took a shortcut going to the temple.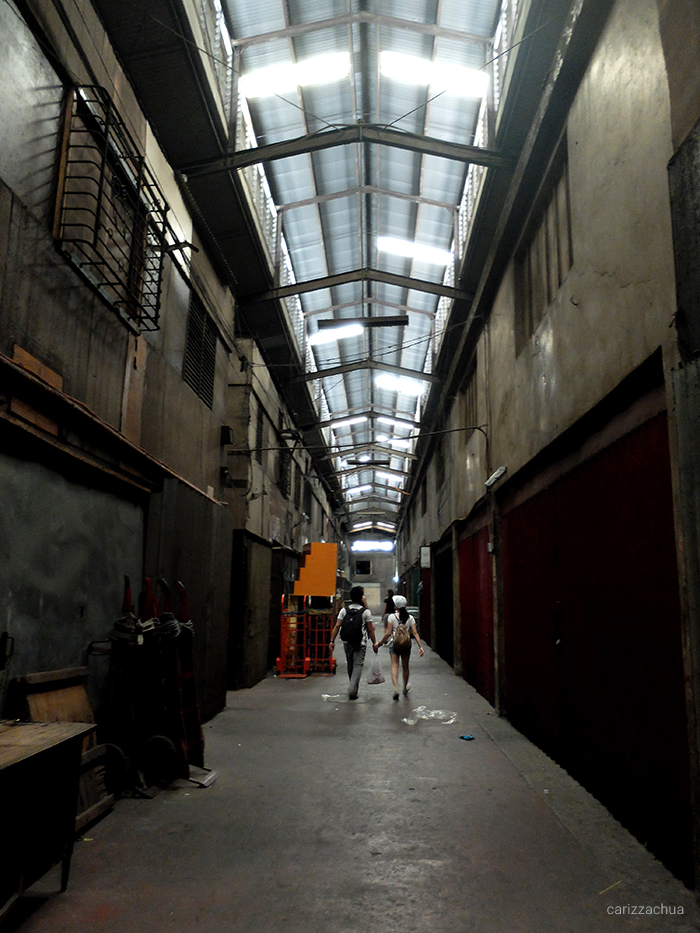 Our last stop is at Seng Guan Temple, the biggest Buddhist temple in Chinatown. It was my first time to visit this place so I really enjoyed taking photos everywhere!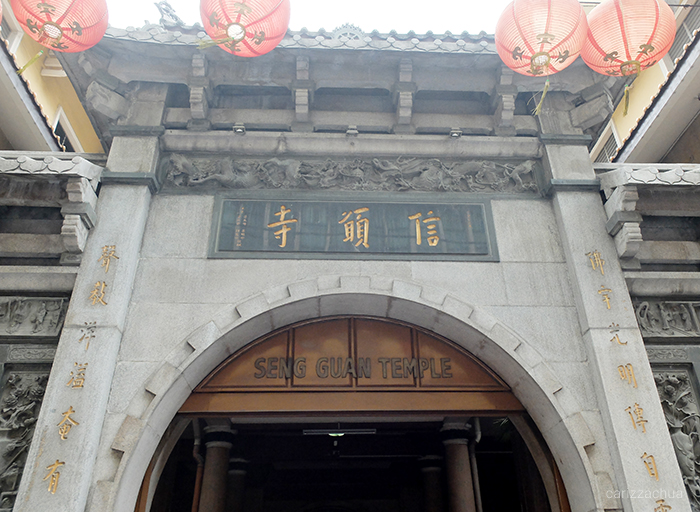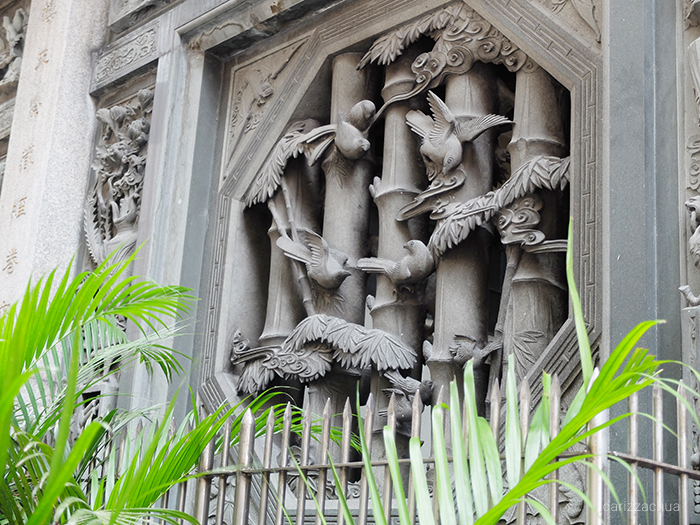 The temple is open to the public so we decided to step inside. Yes, it is free but you have to observe silence and give respect to other people praying inside.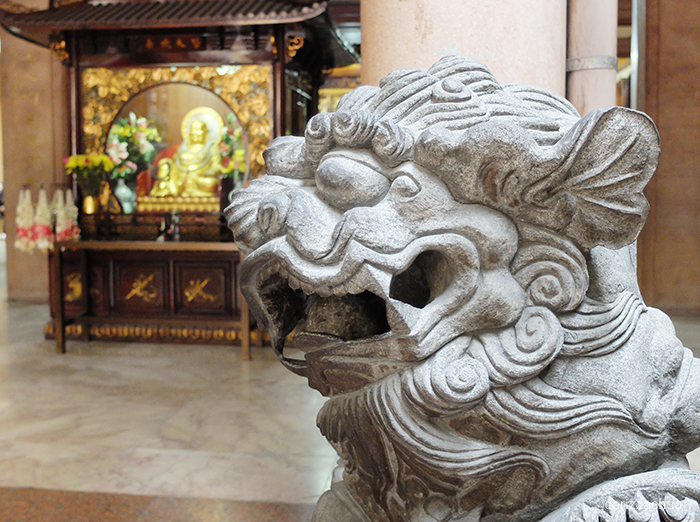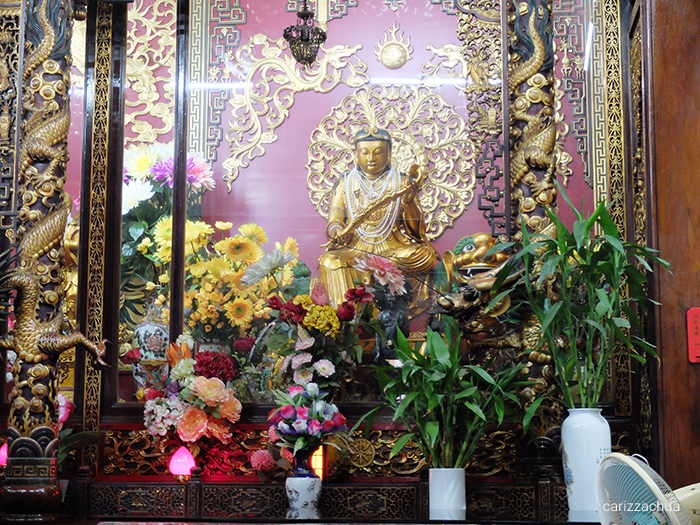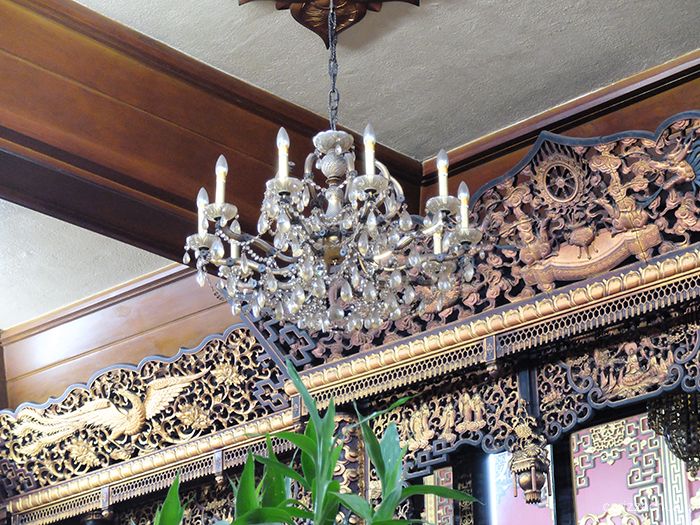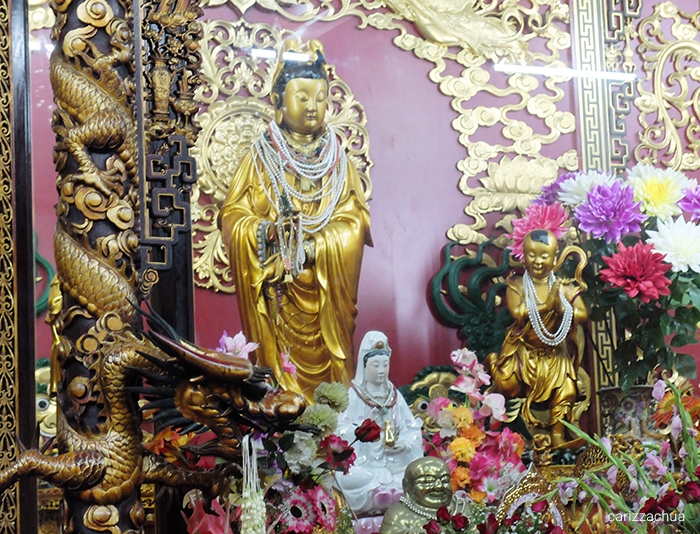 Take a look closer at the Golden Totems. You'll notice photos of Chinese couples on it who passed away, believing that their souls would still meet again soon.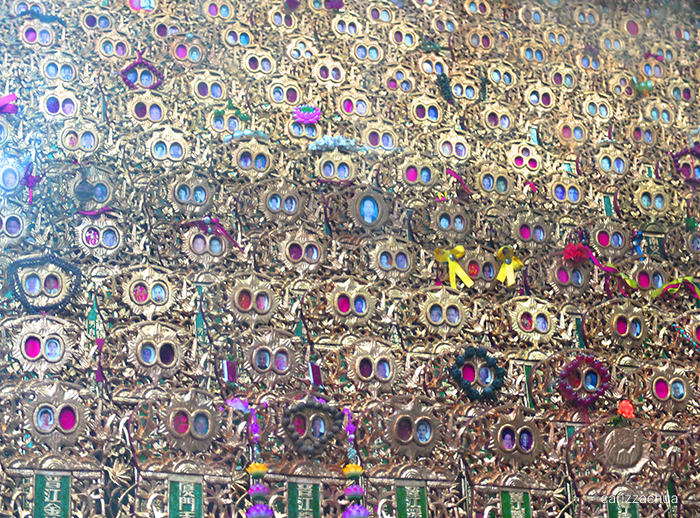 Finally saw the Three Golden Buddhas!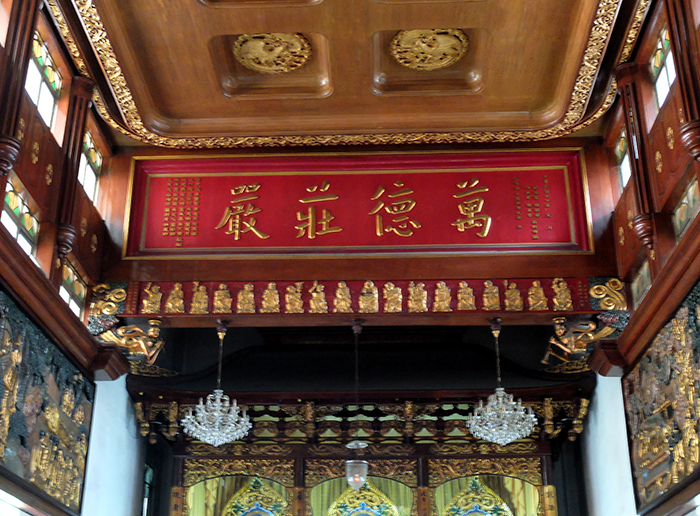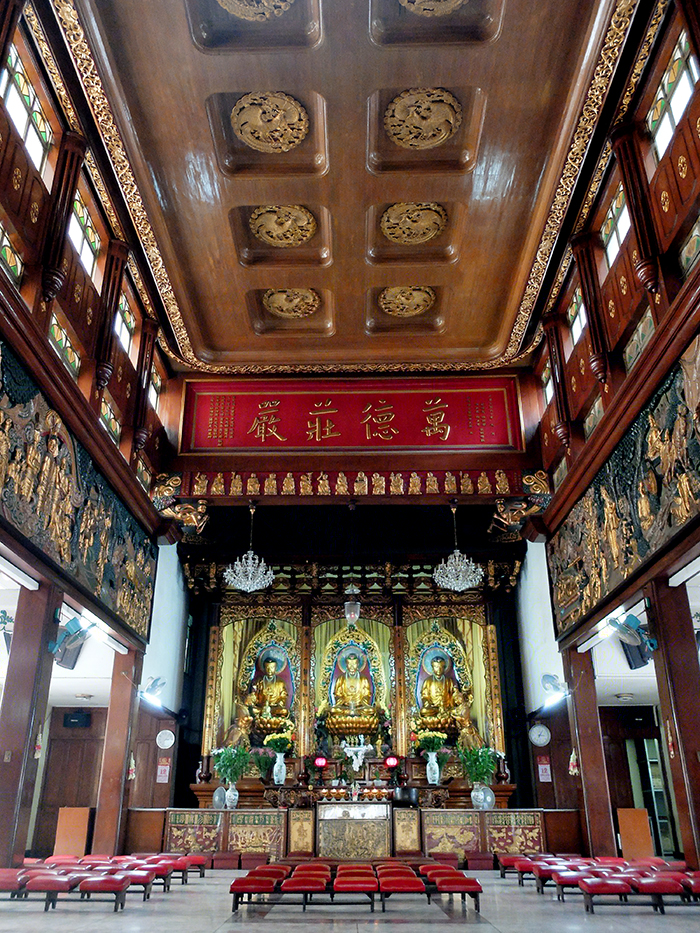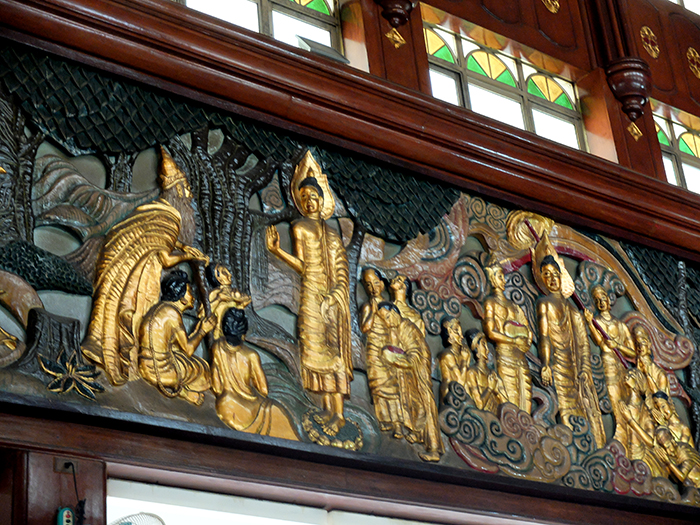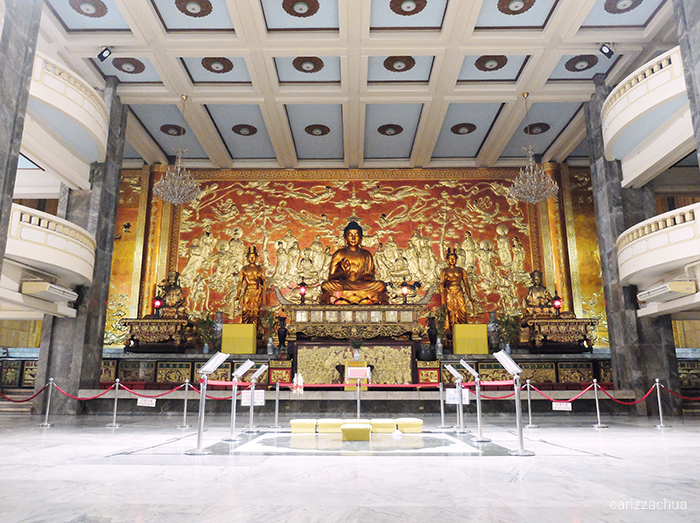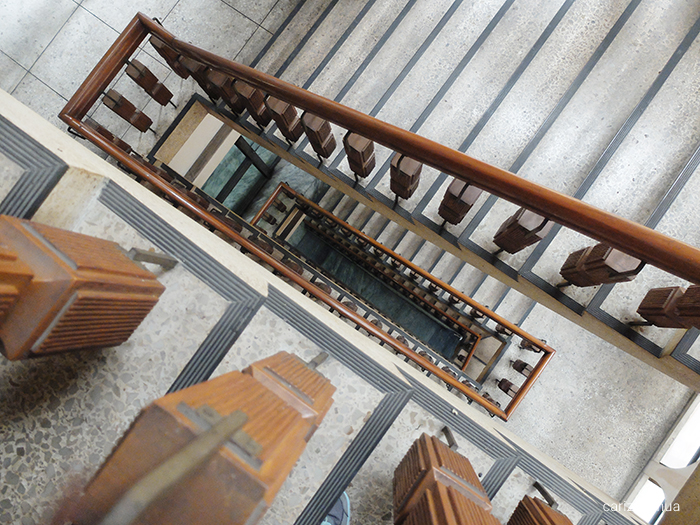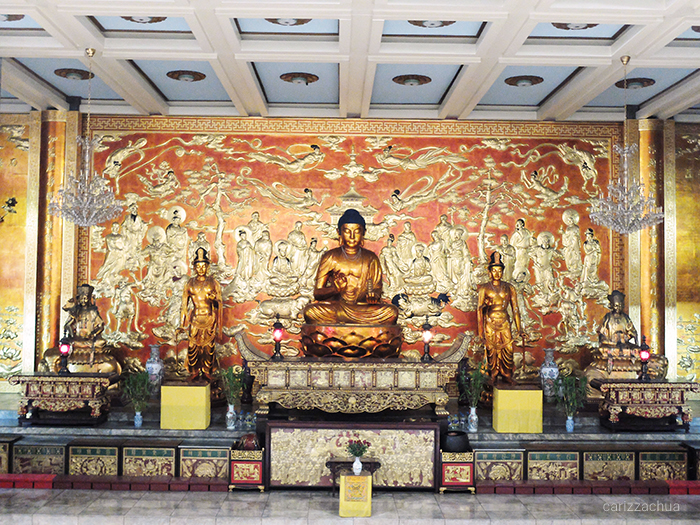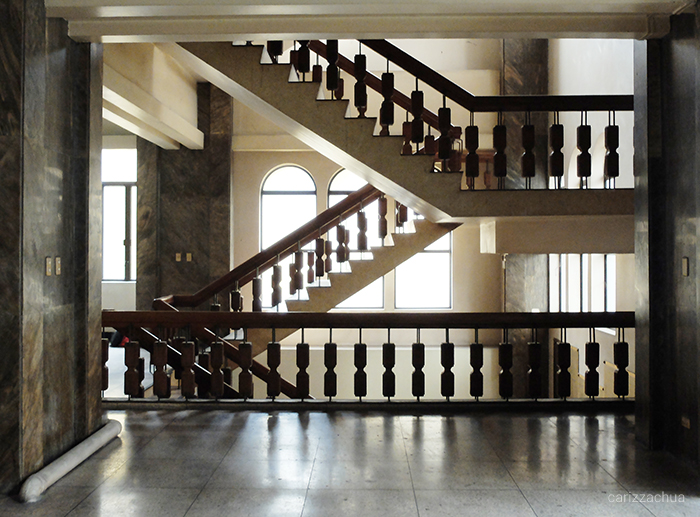 Another prayer room on the left side.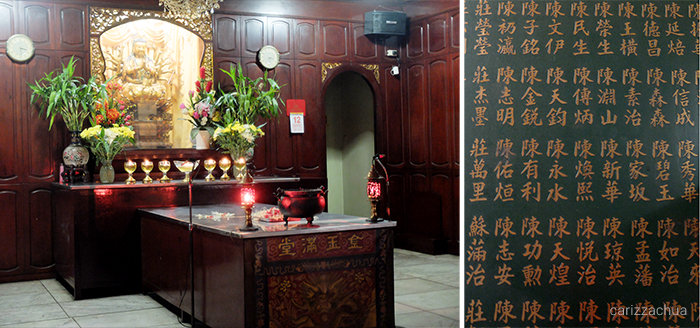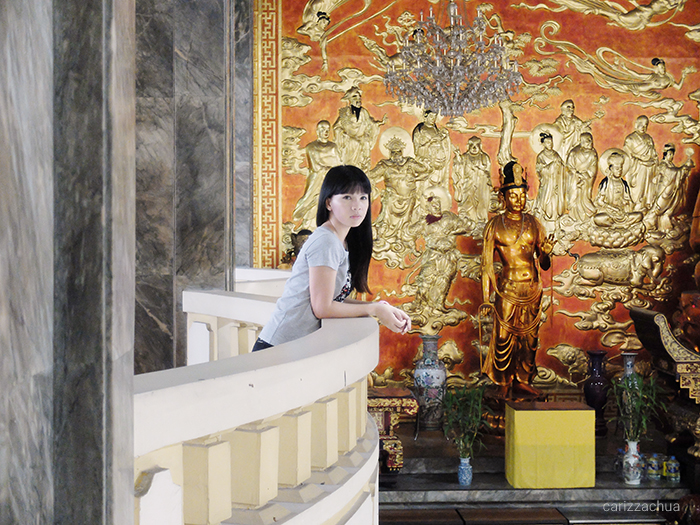 For the food we spent Php 350 per head then Php 1000 for the groceries. And the whole Binondo trip felt so different because of the trip to the temple. Thank you, friends, for touring us around!
You might also like