The past few months have been very dehumanizing for SIAMESE that I almost forgot to take care of my dolls, pets and even my loved ones. I think my family's annual fad of back to back birthday celebration was the greatest thing that happened this September. Every year, I literally scramble for a free weekend just to make this happen. This year, we planned to have a sweet escape at one of the best hotels in Manila however, it was also quite a challenge as my mom, who's already a senior, tends to become impatient and cranky especially with traffic! Well, heavy traffic in Manila can surely ruin plans. As we were packing, we can't even imagine how to handle mom (and her things) or even bring balikbayan or foreign friends in Manila without them getting past the gauntlet of traffic and smog then all of a sudden we thought of this great idea – Bring them to Hyatt City of Dreams Manila!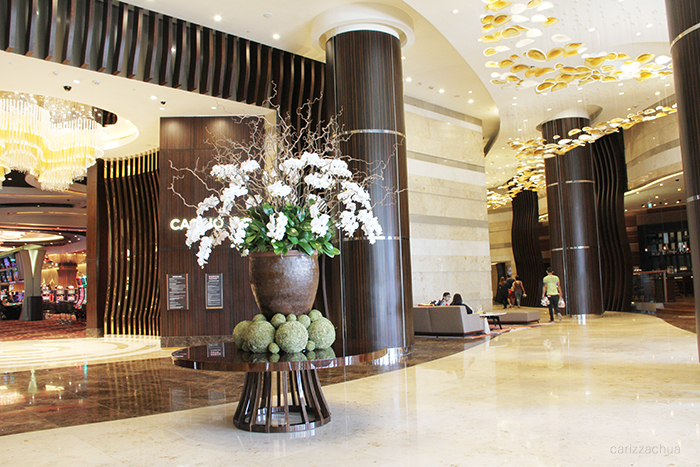 We, Filipinos, are very hospitable. We always try to make people comfortable on our own turf and I think staying at Hyatt City of Dreams Manila is a good choice if you want your guests to relax for a while as they arrive at NAIA and at the same time, avoid the hustle and bustle of the city especially during rush hours. It is located just 3 kilometers away from Ninoy Aquino International Airport so it's really a perfect place for those considering an airport hotel to stay in. Just a 5-minute drive from SM Mall of Asia, SMX Convention Center, and a ten-minute drive from the World Trade Center and Philippine International Convention Center. It is also an ideal base for both leisure and business travelers as Hyatt City of Dreams Manila is also near Intramuros, a historial landmark; the National Museum and the remarkable Jose Rizal Monument.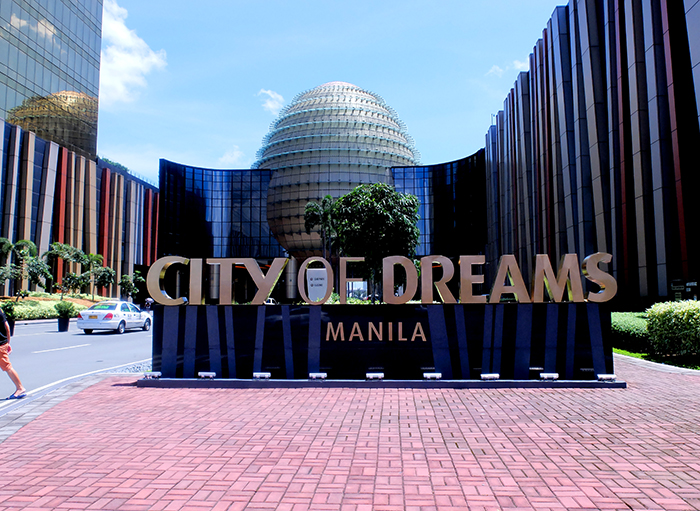 Spread over two gleaming towers, Hyatt City of Dreams Manila was created by award-winning architects Asya Design, with interiors by Arlen P. De Guzman Design Associates. It houses 362 modern, restful rooms with floor-to-ceiling windows where guests can prepare, recharge and kick back, when they are not busy exploring the city.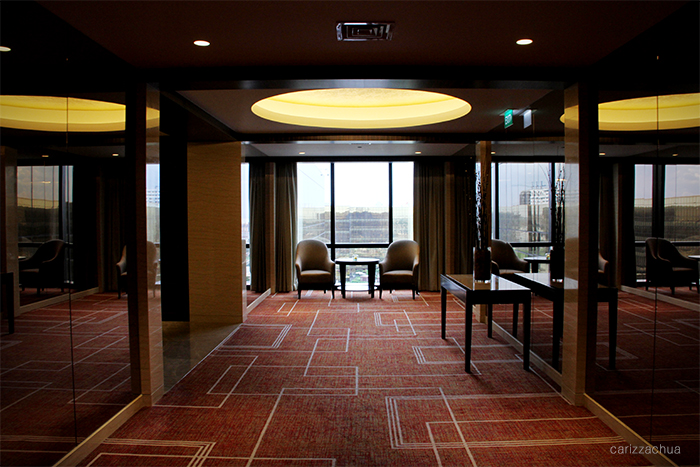 I really enjoyed my short encounter at their buffet restaurant few months ago that's why I am very excited to discover a lot more in this hotel – with my family! Since we are a big group, we got two separate rooms, one standard and one deluxe room. You can also request for connecting rooms but since it was a weekend, we weren't able to reserve one.
Their rooms are very neat and spacious making it a calming, comfortable haven.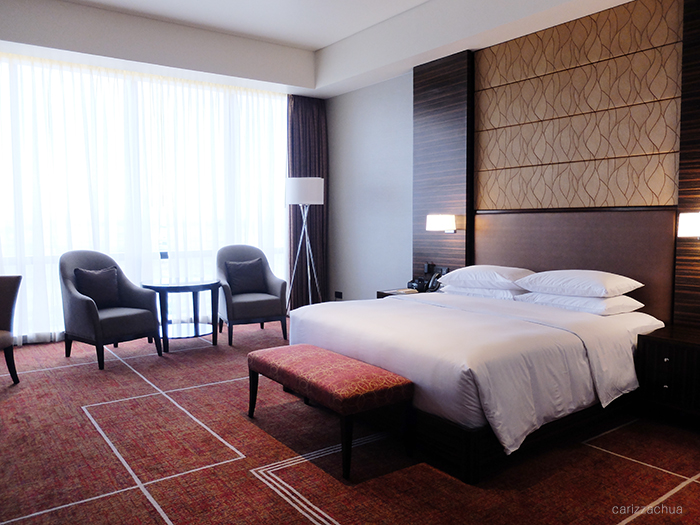 Standard Room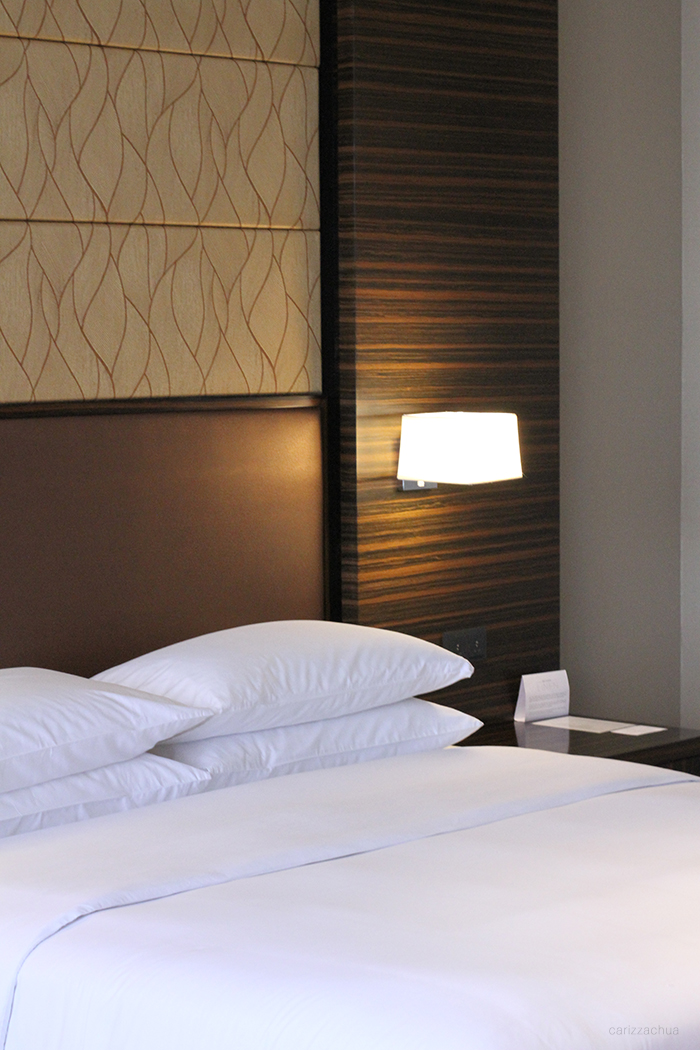 Meet Joy Wong from Digital Hog, who helped arrange everything for us.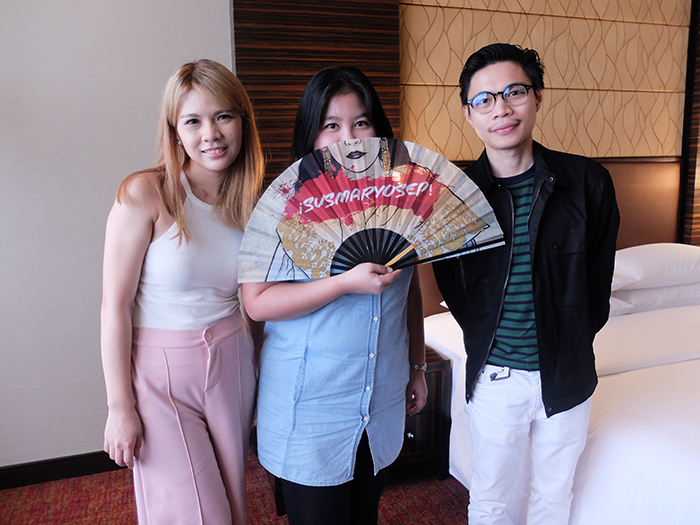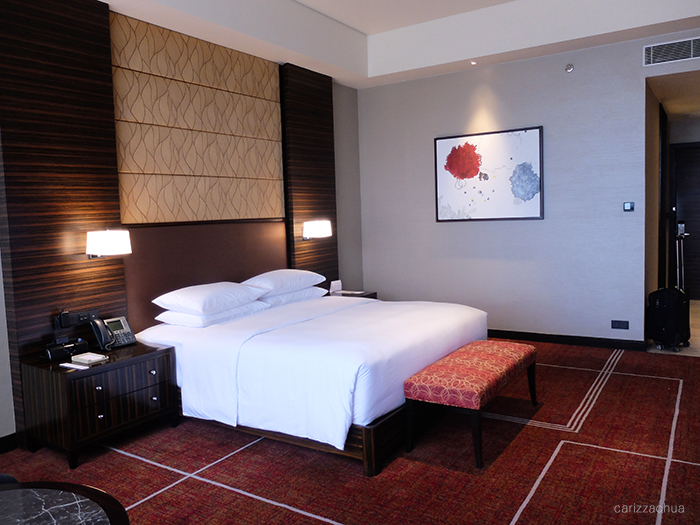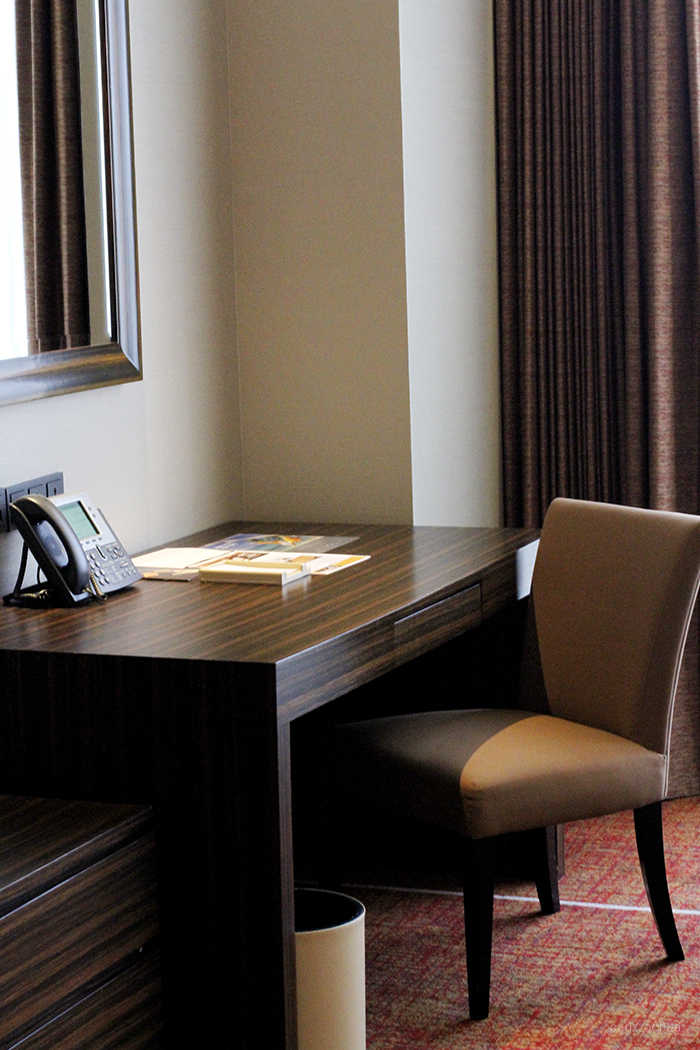 In the living space, I really appreciated the working area as I consider myself always on-call for the love of SIAMESE while mom enjoyed watching movies with their 47-inch LED HDTV featuring an interactive interface. Look, there is also a welcome note for us!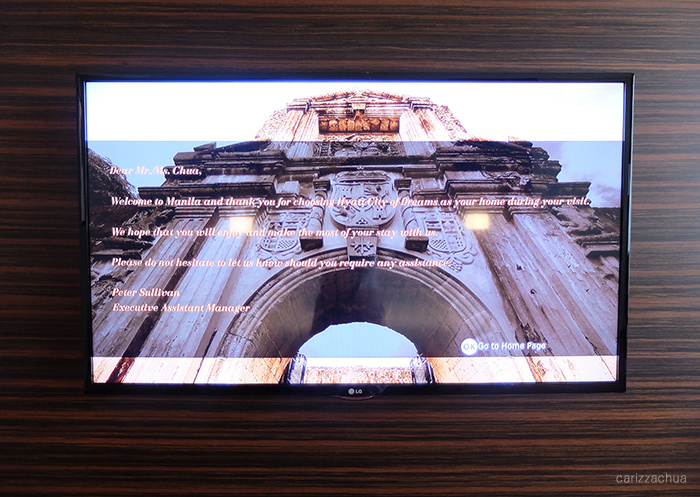 Positive customer experience starts with a warm welcome!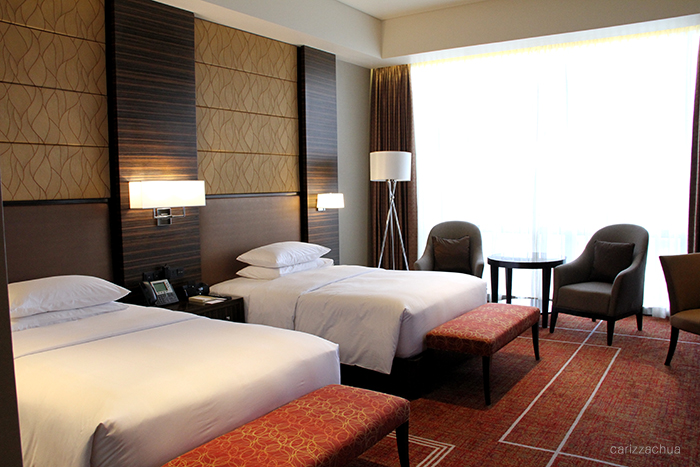 Deluxe Room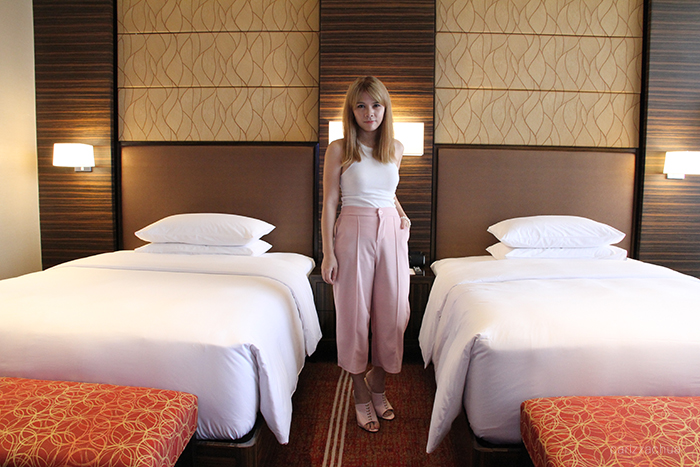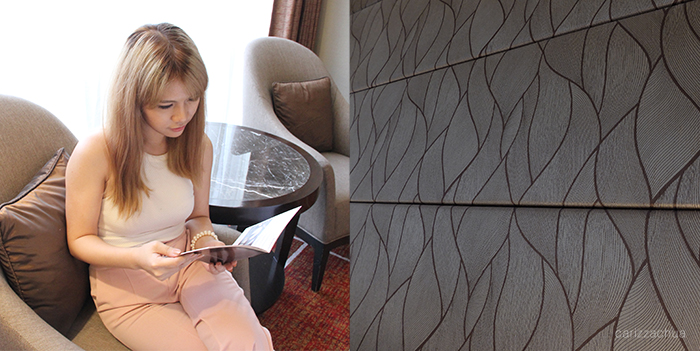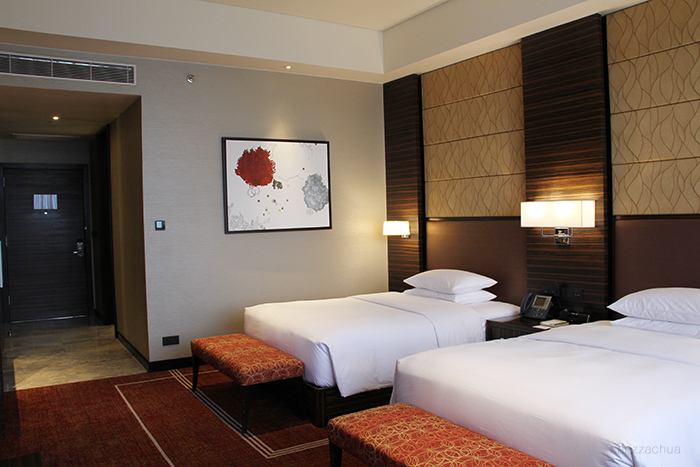 We, of course, checked the bathroom too! We love the marble-lined bathrooms which are also equipped with twin vanities, a standalone tub and shower rooms.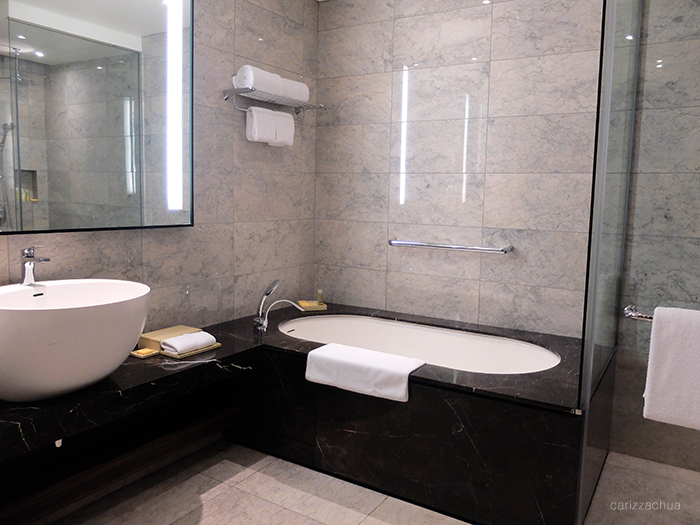 Standard Bathroom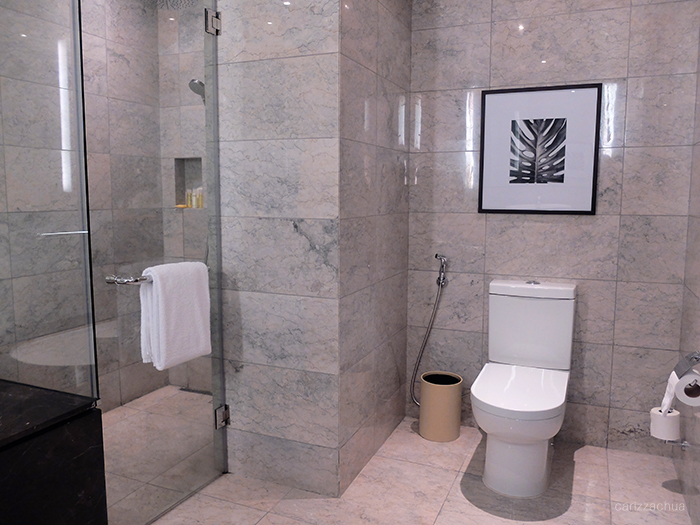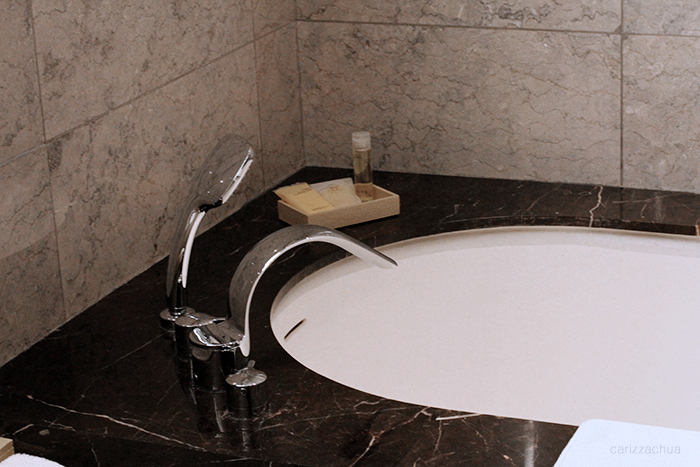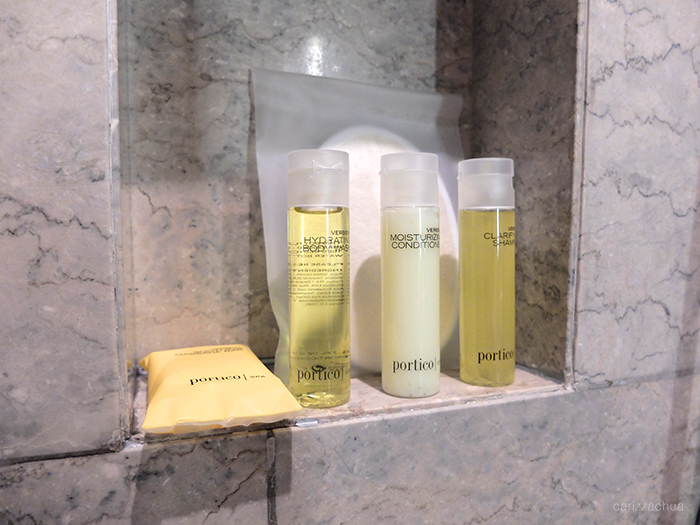 Loving all their Portico bath essentials!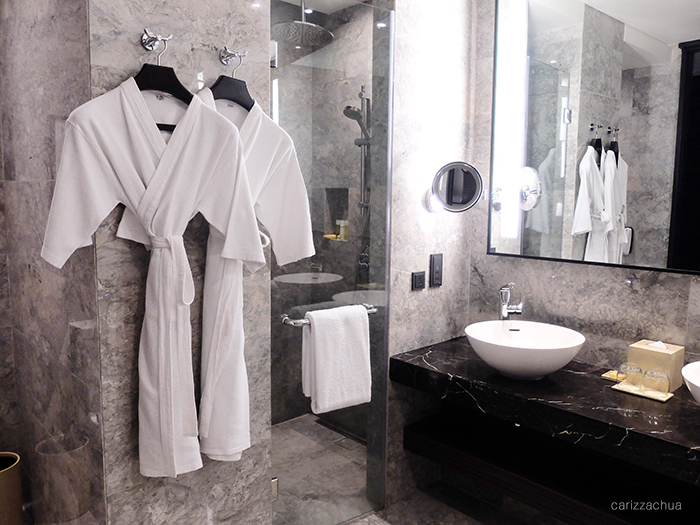 Deluxe Bathroom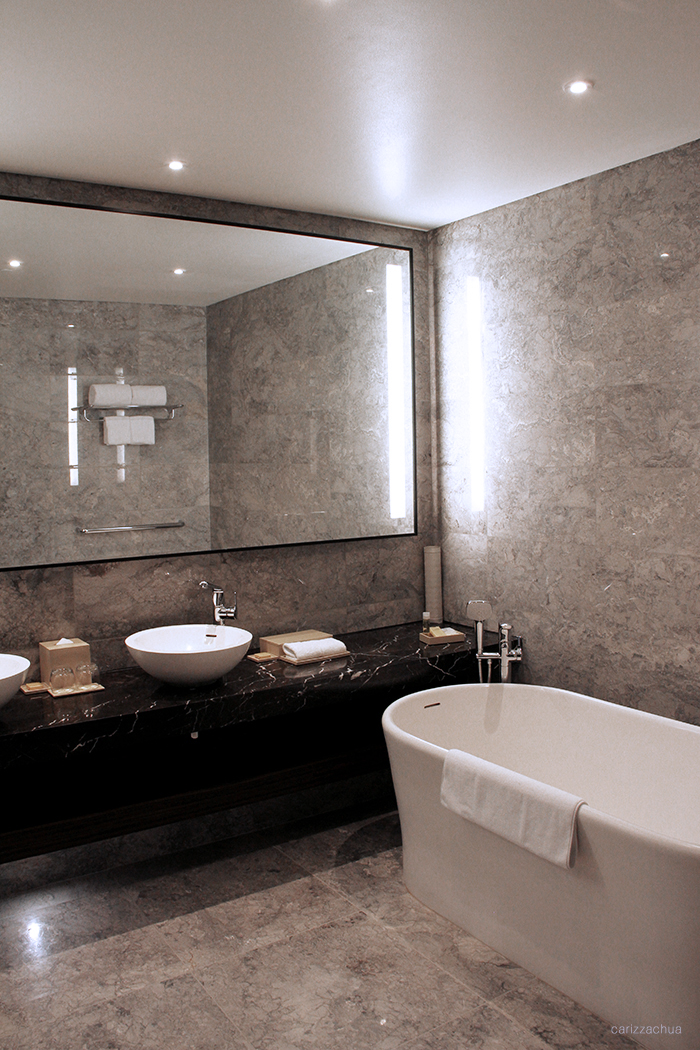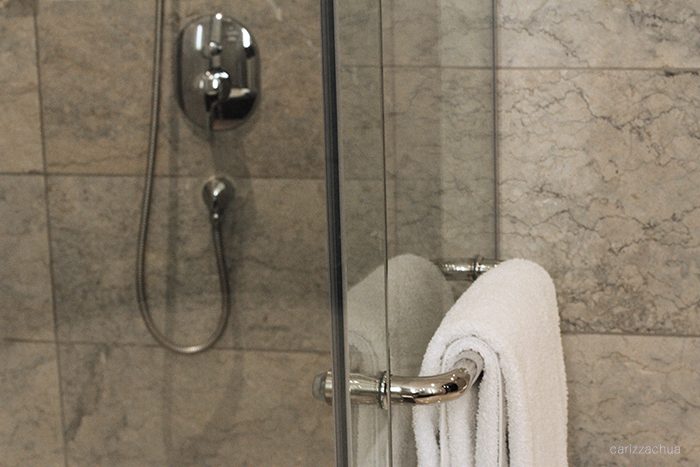 The sink and bath tub area are more spacious compared to the one in the standard room.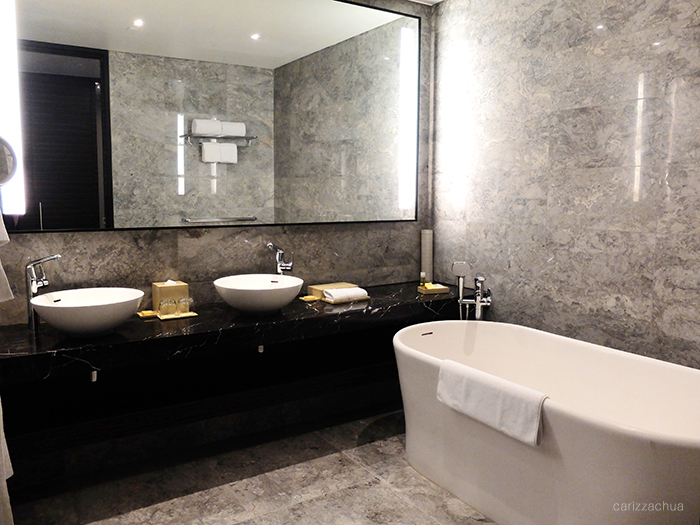 The mini ref was all I need for the night!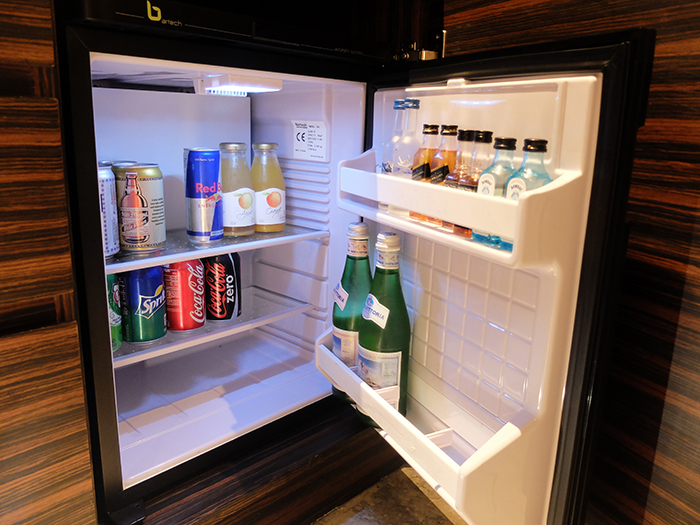 For our dinner, we went to The Café, the main dining space at Hyatt City of Dreams Manila! They had everything from salads, seafood, Italian, Japanese to Chinese dishes. I went gaga over the dessert table as usual!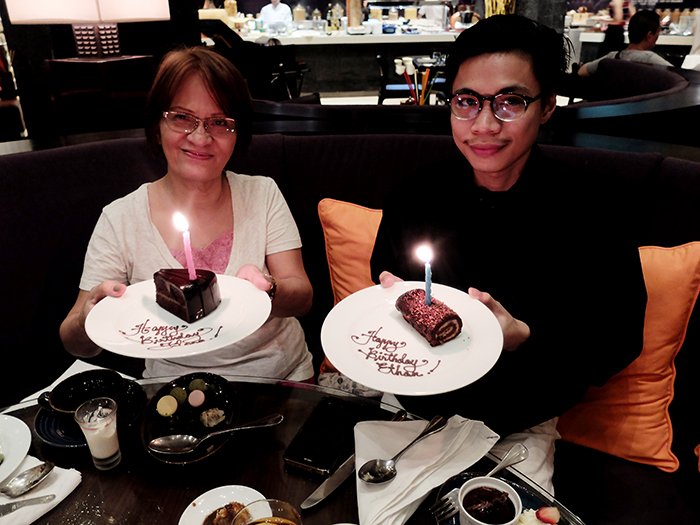 Thank you Hyatt COD for the birthday greetings and cakes for my mom and Eton!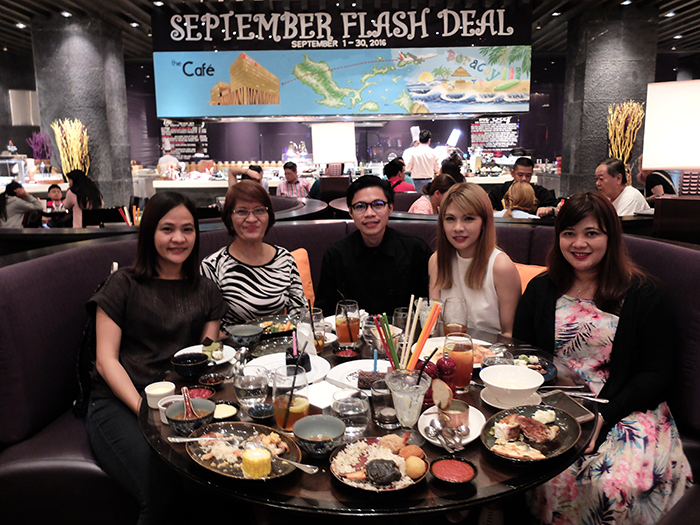 This celebration deserves another story!
You can also check out The Lounge where you can enjoy well-crafted wine and cocktails.

The next day was dedicated to our pool escapades! We strolled around the place first before leaping into the waters. My oh my, this garden/pool area is wonderland!!!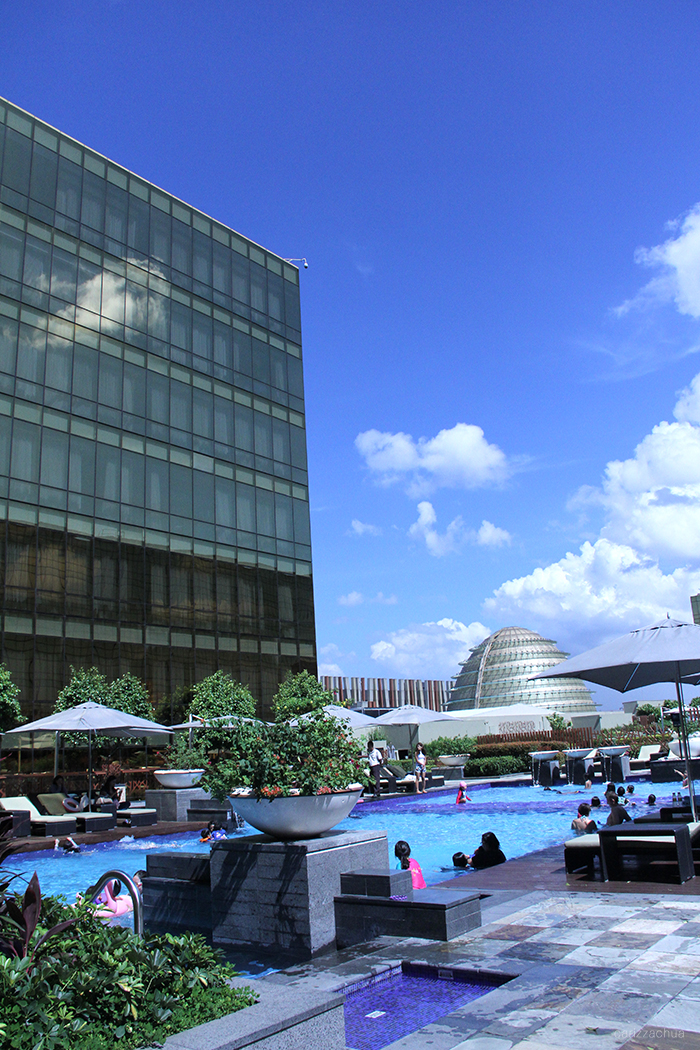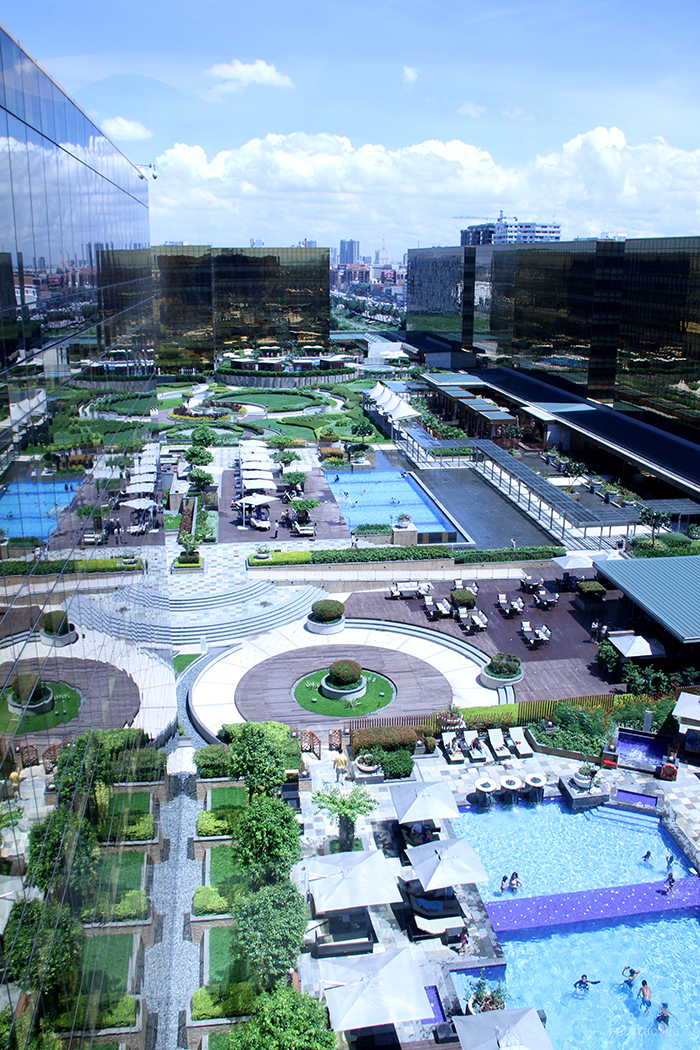 Whining mom no more! Hihi I love her!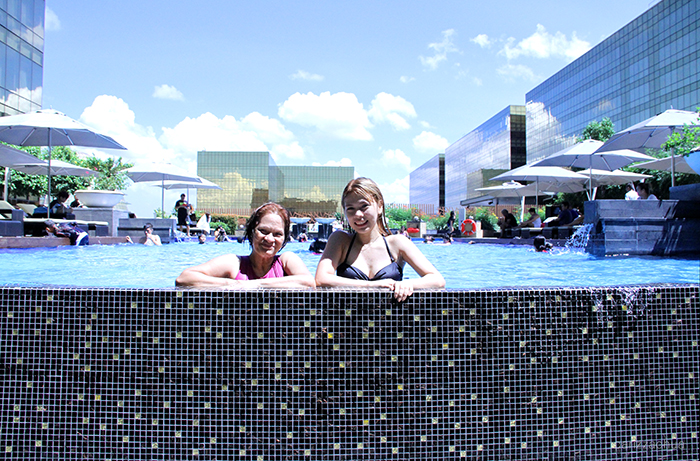 On the same level, you can also find their gym and hair salon. And a restroom where you can shower, blow dry your hair and your swimsuits.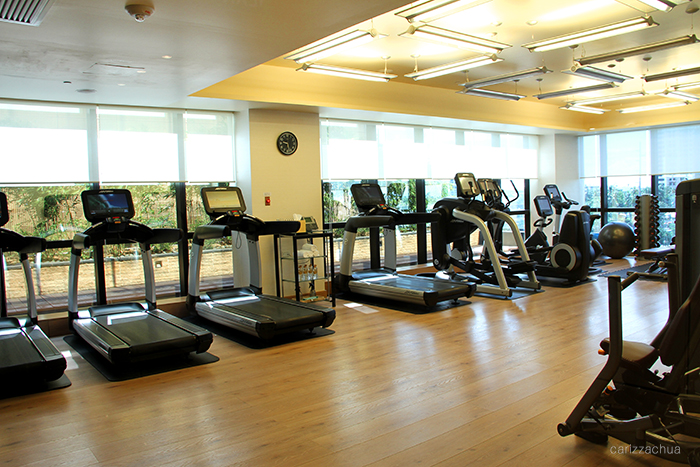 Fitness Center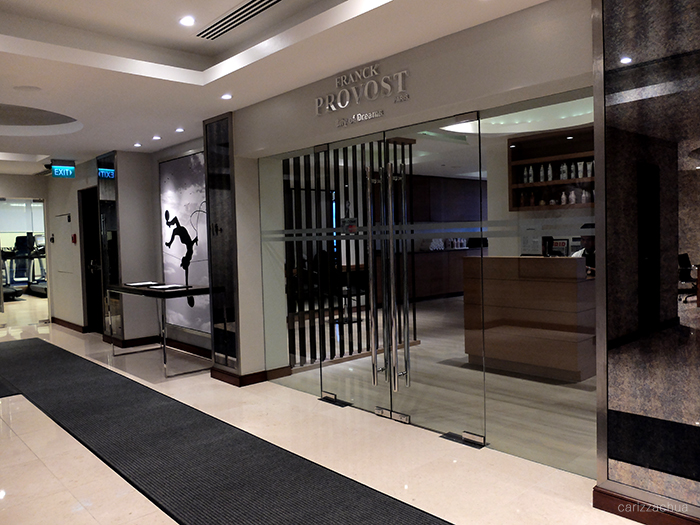 Franck Provost Hair Salon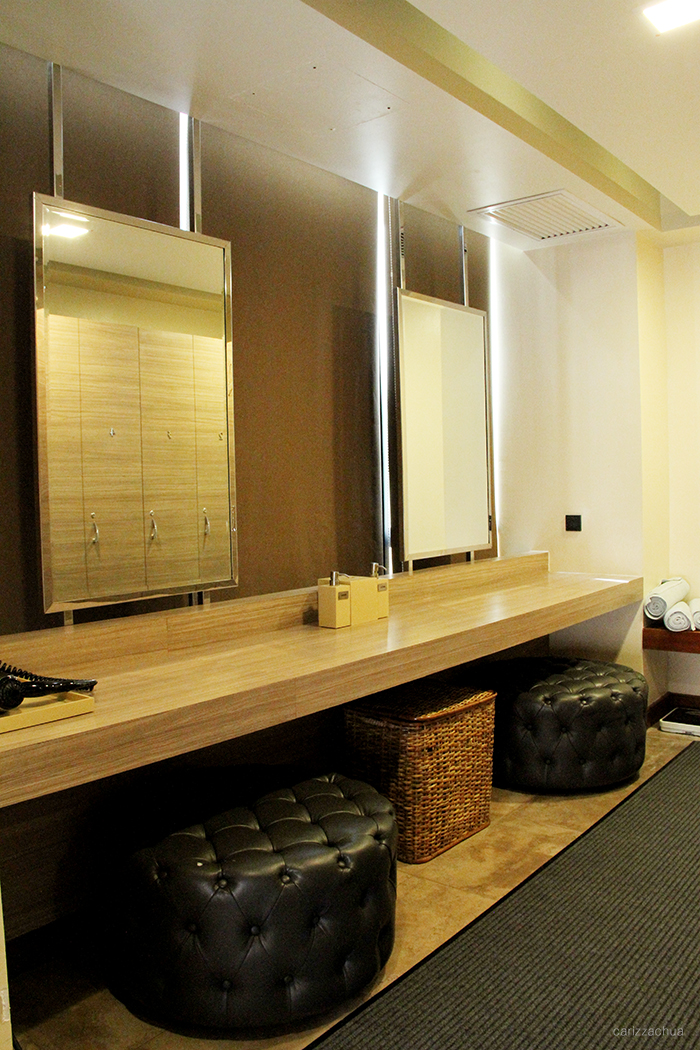 Bath/dressing room with drying equipment for hair and swimwear
Hyatt COD made the whole experience luxurious. I almost forgot about work and the traffic we have to deal with the next day. Excellent airport hotel and exceptional service. Most importantly, mom approves! We all enjoyed our stay! We will surely bring our Manila-first-timer relatives and friends here soon!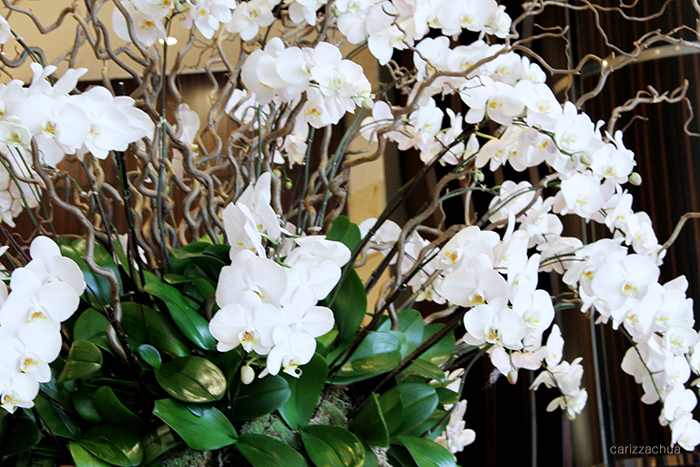 Lastly, we'd like to say thank you to the whole Hyatt City of Dreams Manila team for the warm hospitality and for arranging this wonderful staycation for us! Maraming Salamat!
For more information about Hyatt City of Dreams Manila, please visit www.codmanilahyatt.com