Granny feels lately. I've been thinking too much the past few weeks about work so I spent a little time with my dolls lately as a therapy. Today, I am with Jesse. My first ever porcelain doll.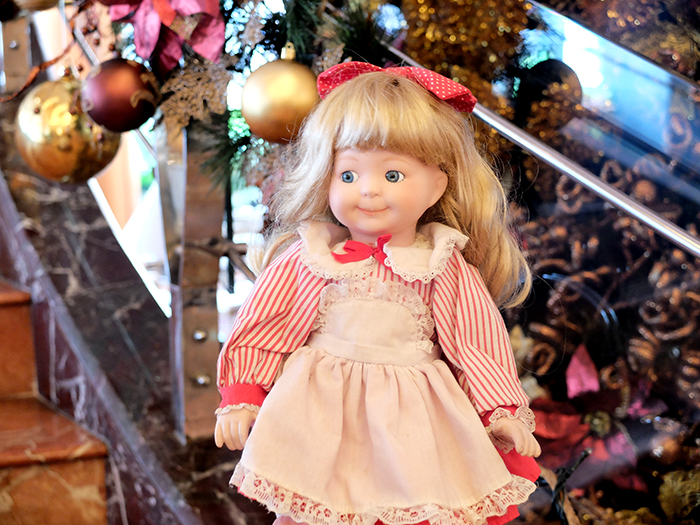 I received Jesse as a Christmas present from my ninang when I was 7 or 8 years old. My mom would usually keep her in the cabinet so I won't break her but there were times that I would let her out so she could join me and my friends in our bahay-bahayan games. One day, my friend accidentally pushed the chair where Jesse was sitting and sadly, she broke her leg. My brother fixed her but the cracks were still visible. After that incident, I never played with her again to avoid accidents.
Ten years later, after college graduation, I decided to buy more dolls to start my own collection. Since then, she started meeting new friends. We never play bahay-bahayan anymore but I am glad I can bring her out now and even join me in my ootds!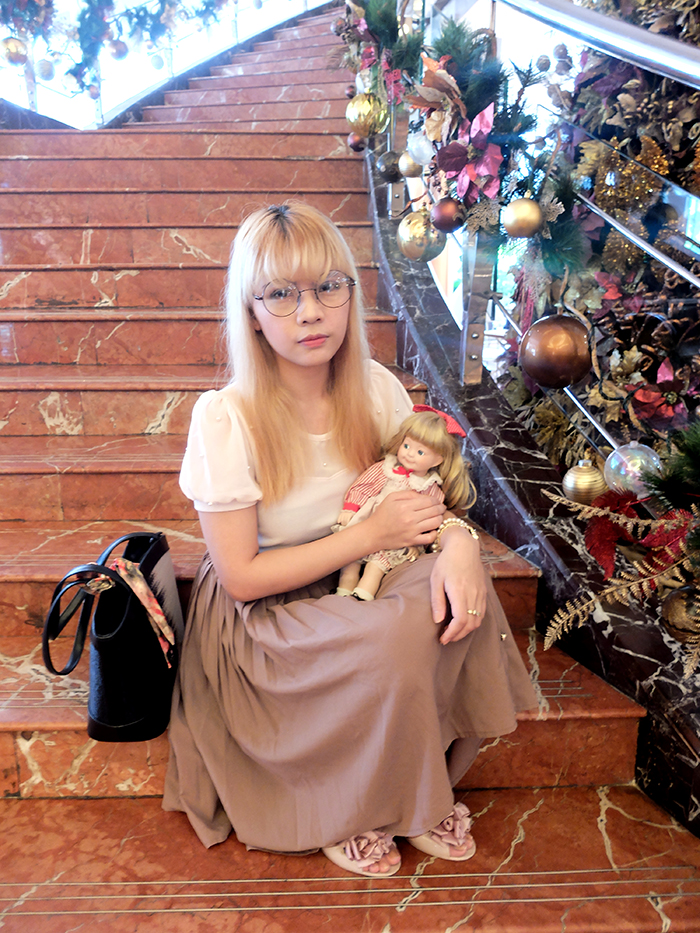 Specs from 2854 // Top and Skirt from Japan // Shoes from Landmark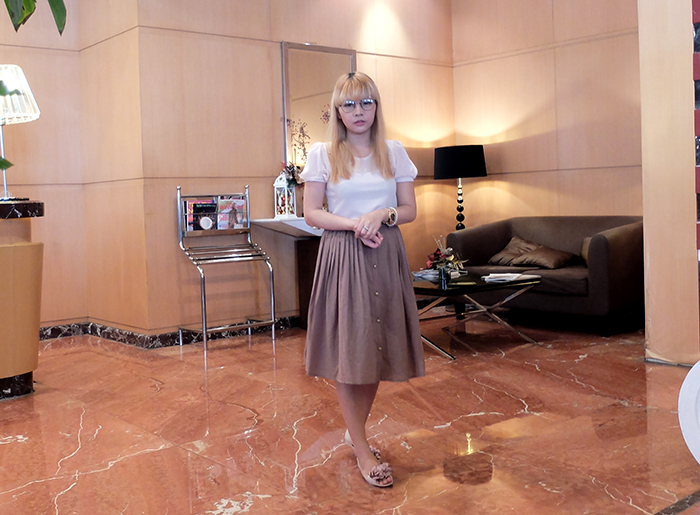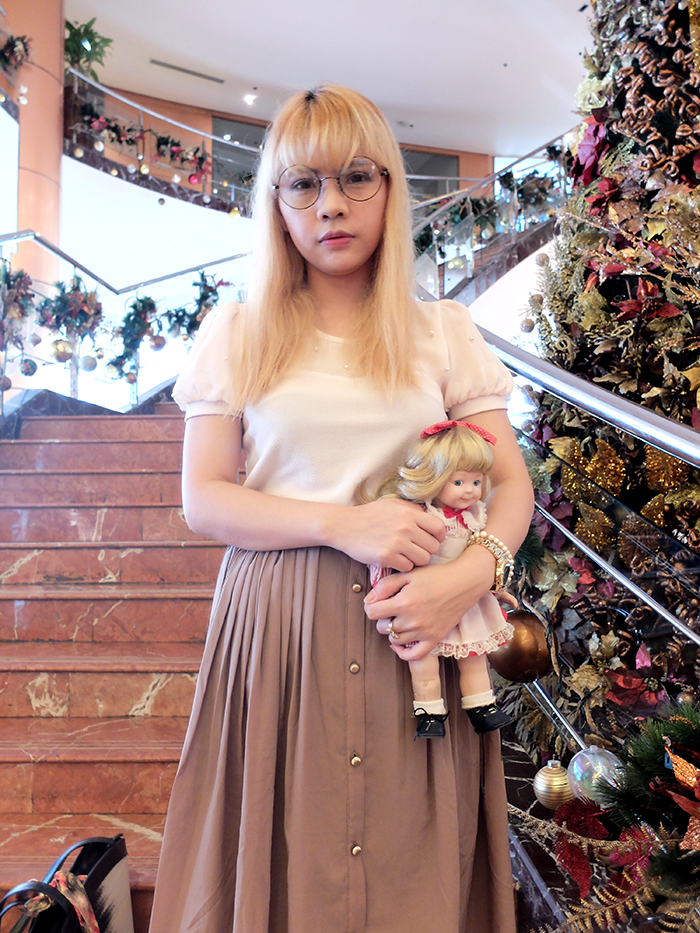 On the photo above, you'd notice the crack on her right leg. The sock and shoes was a great help in covering it up. There was no professional restoration done. In fact, I don't want anyone to touch her as restoring her leg means erasing the memories we had when we were still young.
You might also like