Vacation mode on. I missed my doll Ashley so much so I invited her to go out with us. Of course, she accepted the invitation. Who wouldn't want to get out of the glass cabinet? All dressed up in a checkered dress, a matchy bow on her head and pearl necklace which she stole from my sister's jewelry box one night when we were all sleep and sound.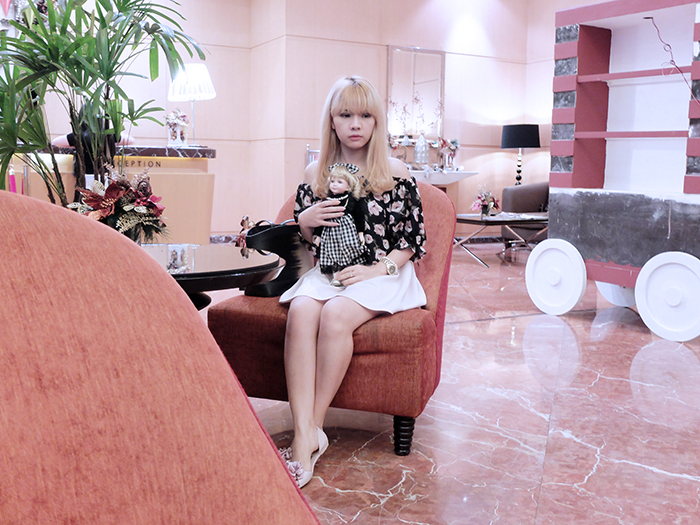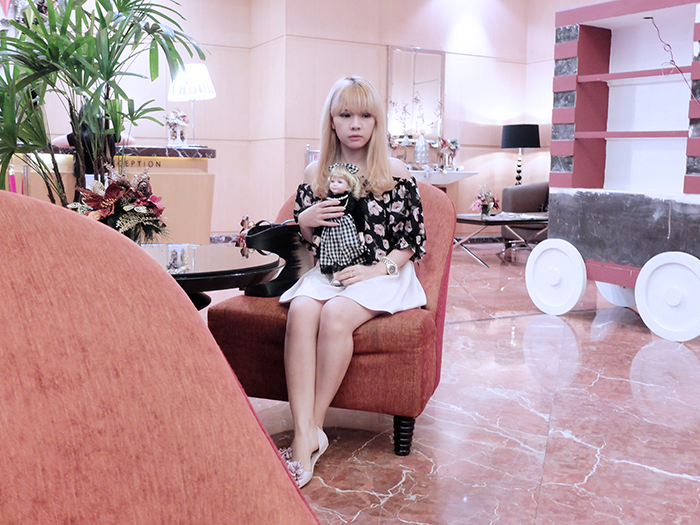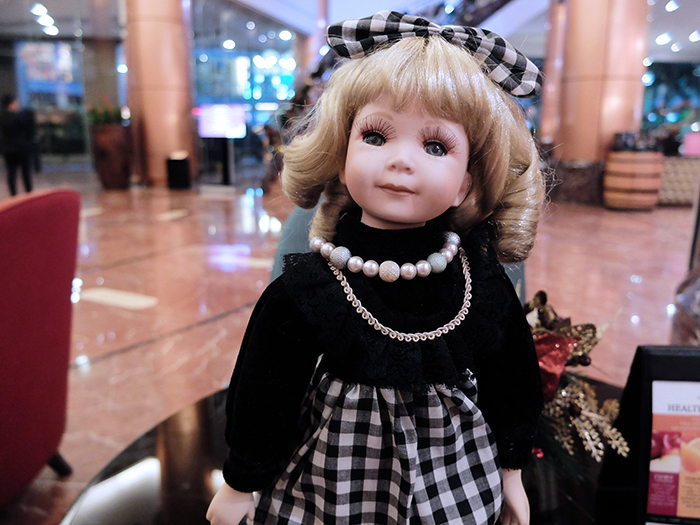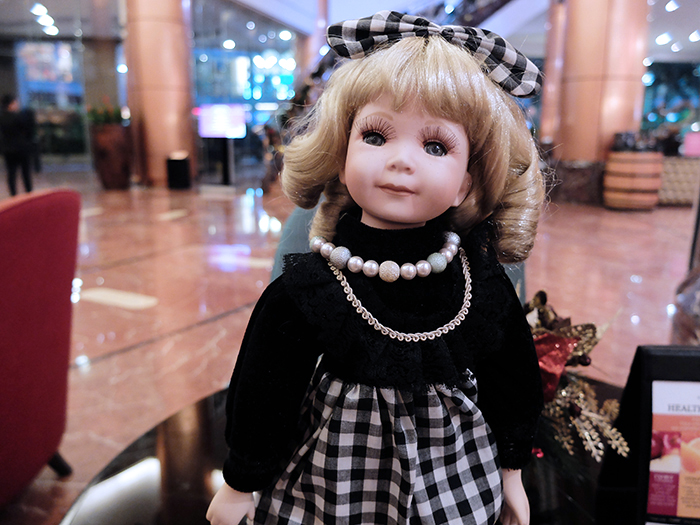 Ashley Maldita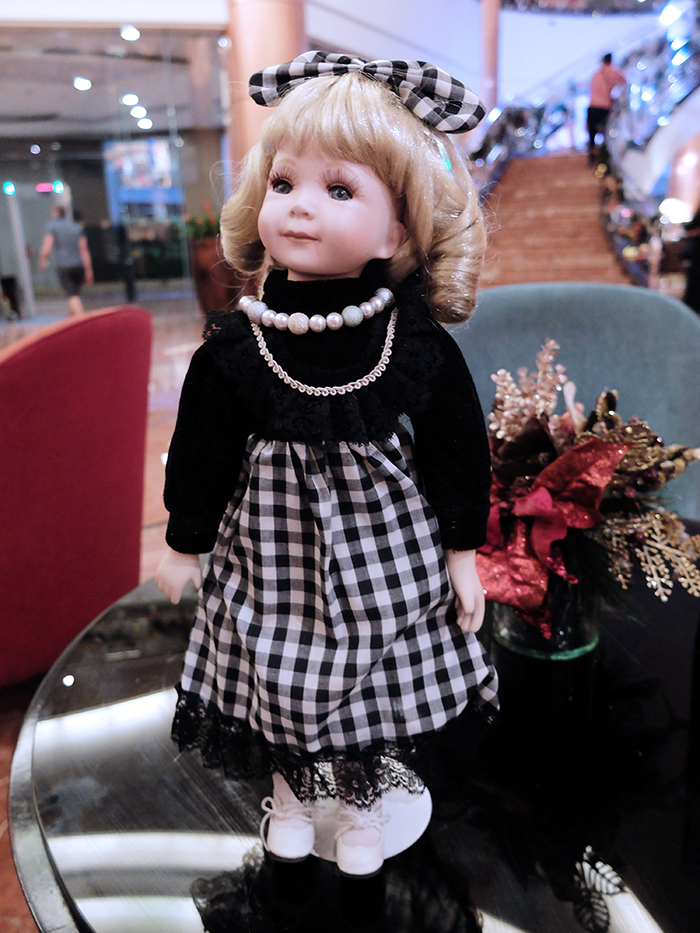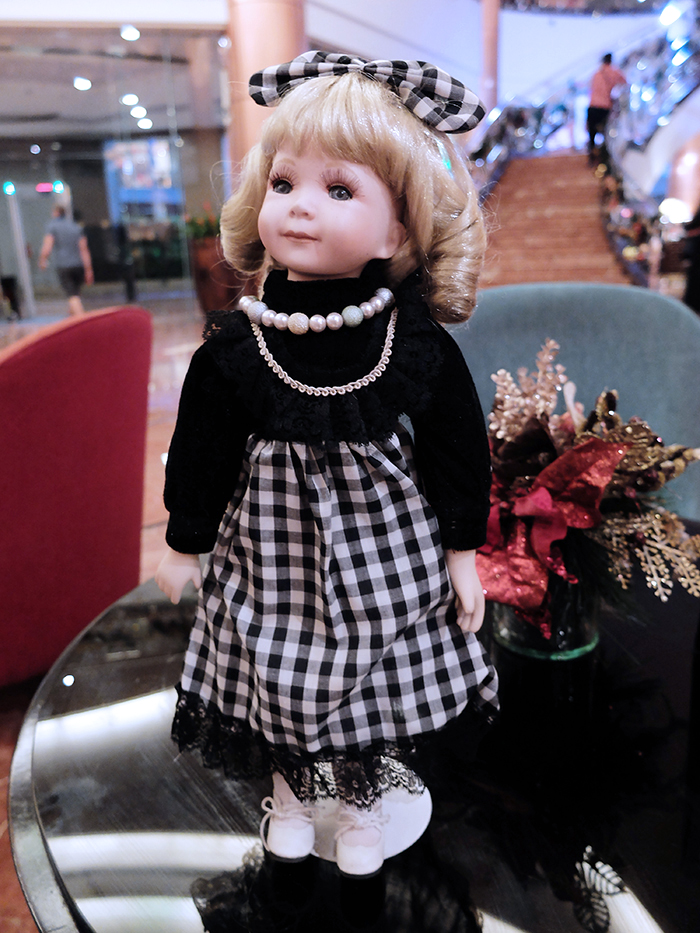 She's one of the prettiest from my collection.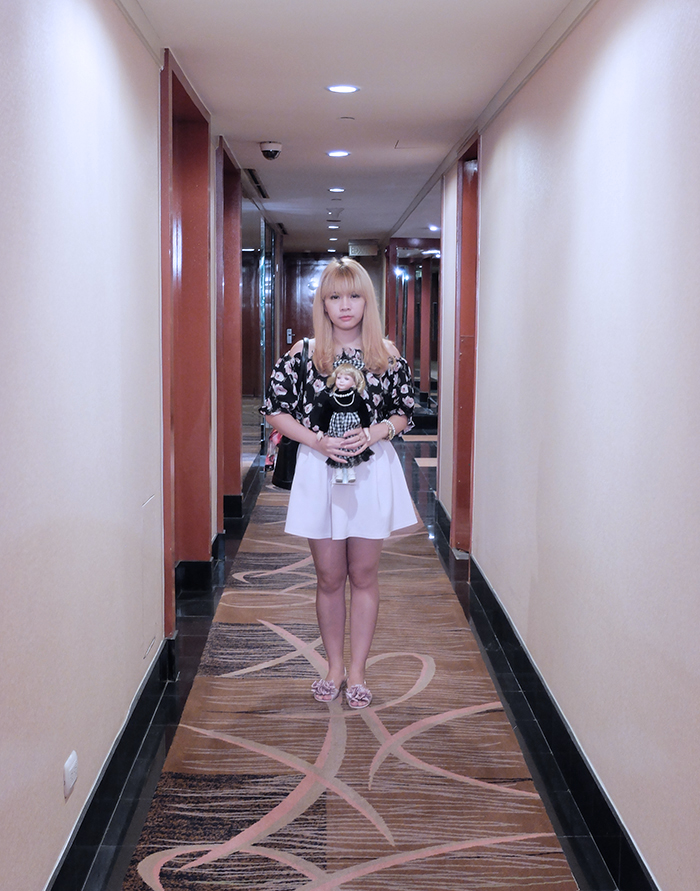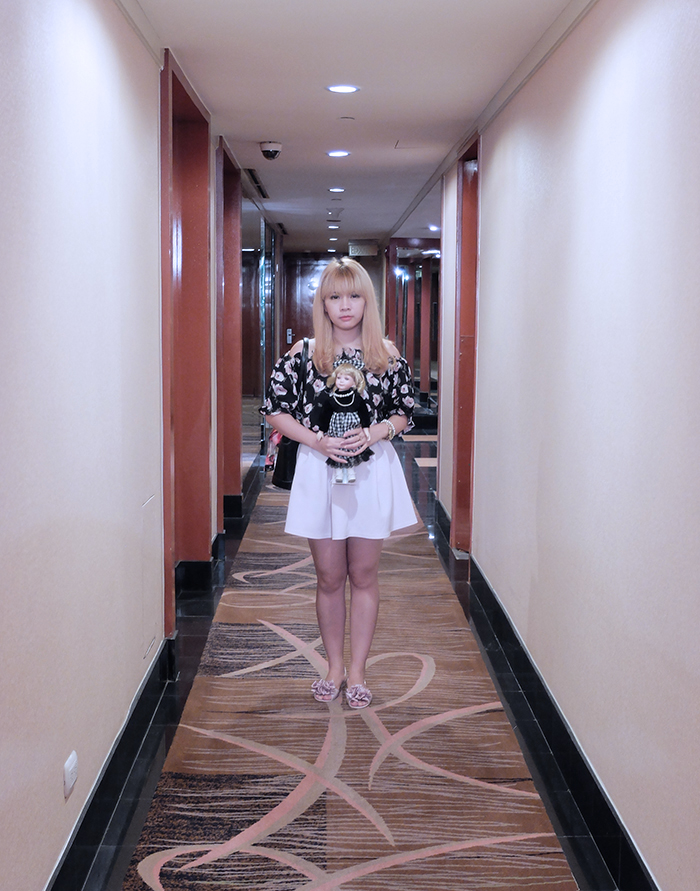 Off Shoulder Top from ASOS // Skirt from EMODA // Watch from XOXO // Shoes from Landmark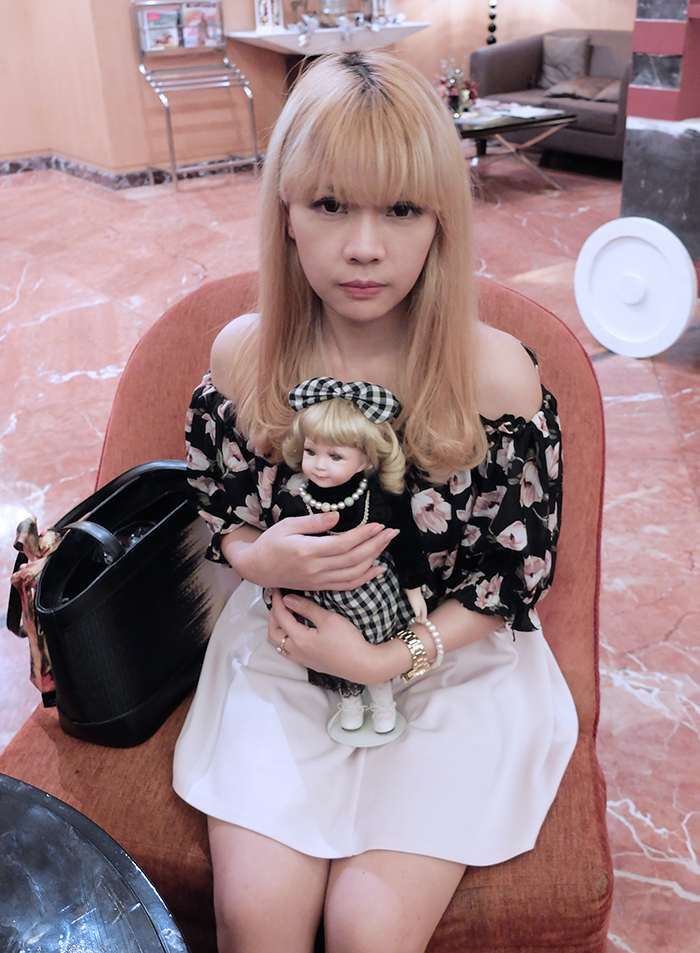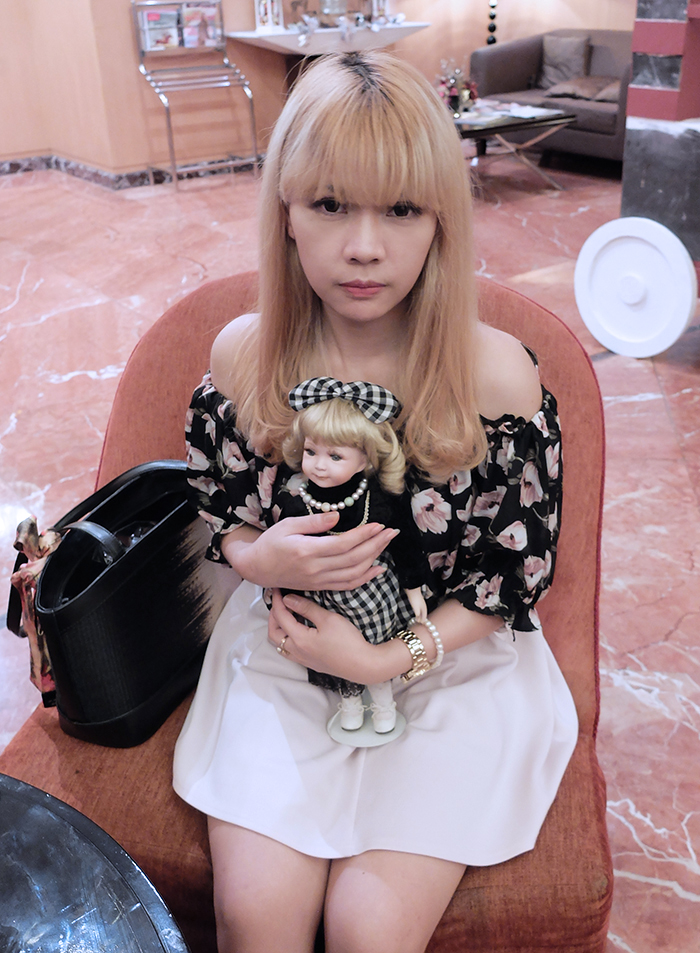 So happy to catch up with her!