It was a fine weekend and I just wanted to dress comfortably as we attended a puppy seminar hosted by Royal Canin Philippines. As a dog pound volunteer and a somewhat new dog furrent, I thought it would be great if we have extra knowledge about puppies and how to properly take care of them.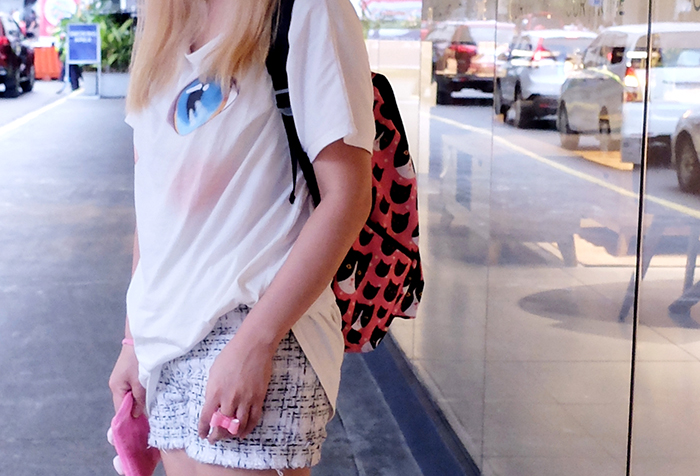 During the seminar, the guest speaker/veterinarian talked about different food types and shapes for every breed, deworming even humans, parvo and distemper, heartworm prevention and other parasites. We learned a lot from the talk and took home RC puppy food as well – which we eventually donated to Mandaluyong Animal Shelter. It was a Sunday well spent! Everything was all about dogs but that didn't stop me from wearing, well, cat.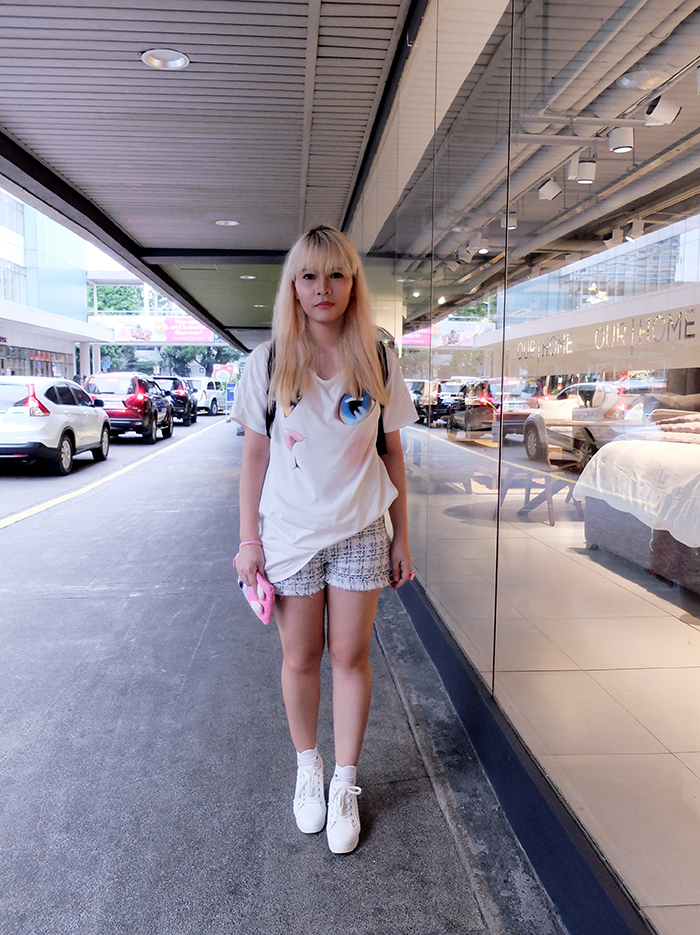 Jetoy Choo Choo shirt, socks and shoes from Hong Kong
Bag from Luzviminda Morales (Dog-Cat Fundraising Account)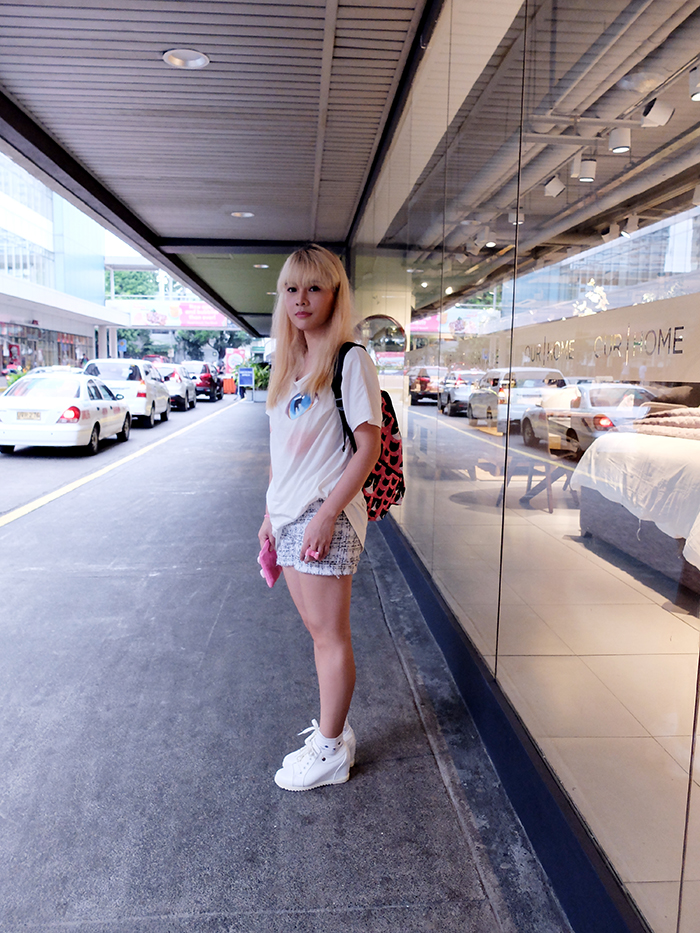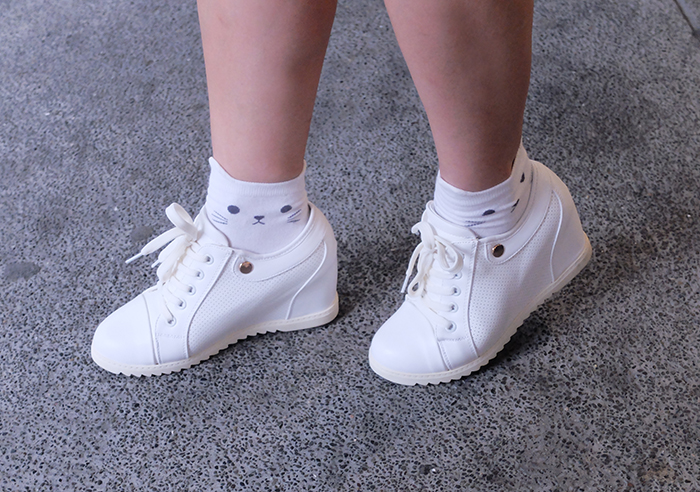 I was a super cat acquiring additional dog knowledge for that day. To be honest, I don't think I own something dog except for the actual dog that we adopted and is already part of our family now. Hello Kesha! Before I end this post, I just want to publicly share with you her beautiful transformation.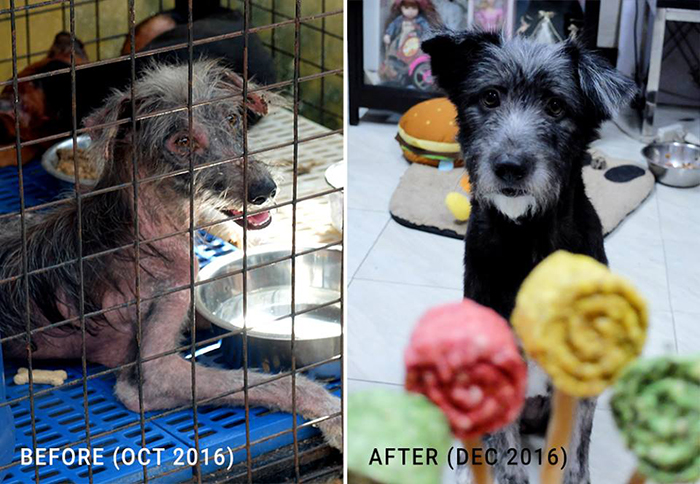 She was left at the pound with two other puppies by her previous owner. She deteriorated really fast, got manged and lost most of her hair. Aside from that, her foot got stuck in a broken plastic matting, swelled up like an over-stuffed balloon and smelled really bad. With her condition, we are very sure she's lined up for euthanasia (as the government put down abandoned dogs, even the healthy ones, to give space for more strays). We took her home, had her treated in a vet clinic, got two of her pads amputated to save the entire paw and luckily, she survived!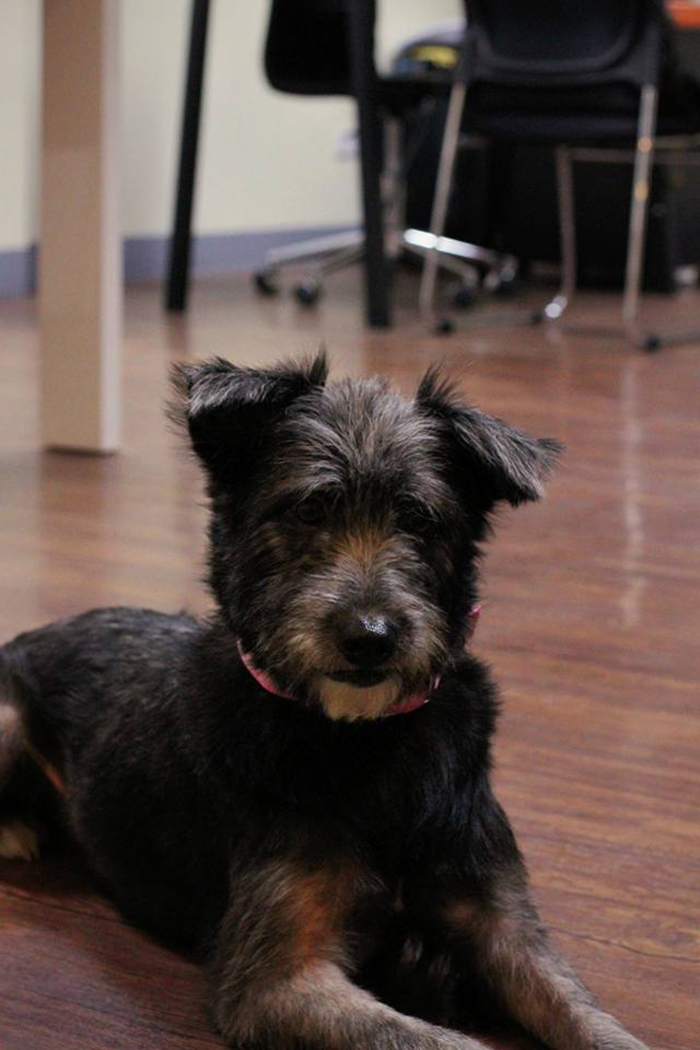 Fostering and adopting Kesha was quite rigorous for first-timer dog parents like us but turning her lonely life into one that is full of joy is an ultimately rewarding experience!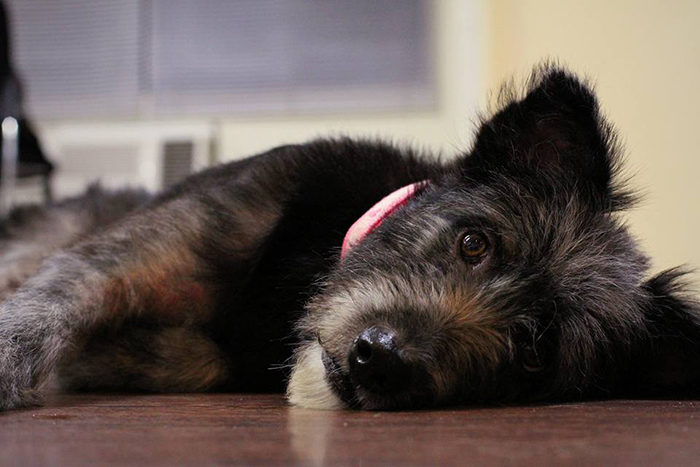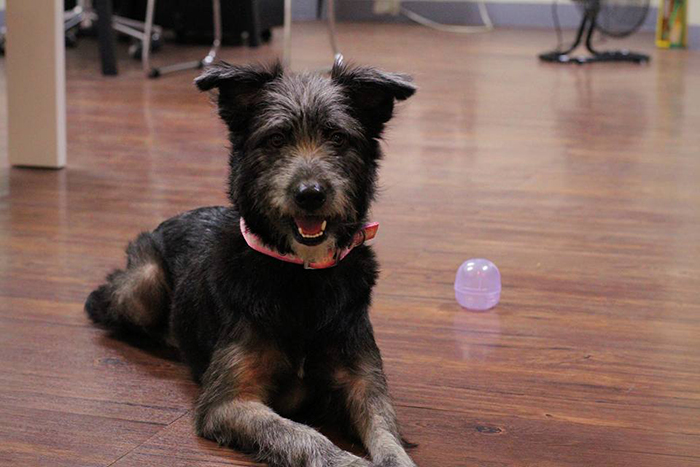 This is just a story of a single unwanted dog dumped at the pound. And there are thousands more out there. Every week, the city vet are forced to euthanize them to give space for the newly captured ones. Imagine, how many city dog pounds we have in this country alone. I hope one day, people would all be more compassionate towards animals or consider adoption over buying a new pet – because buying a new pet contributes to this problem. I hope one day, people wouldn't get tired of their pets and treat them as family. One day, people would be responsible enough to spay and neuter their pets. Yes, I am hopeful and I will continue to spread awareness and inspire more people to do the same. Agree? Give me high paw! Hope you learned something from this entry. 🙂
You might also like