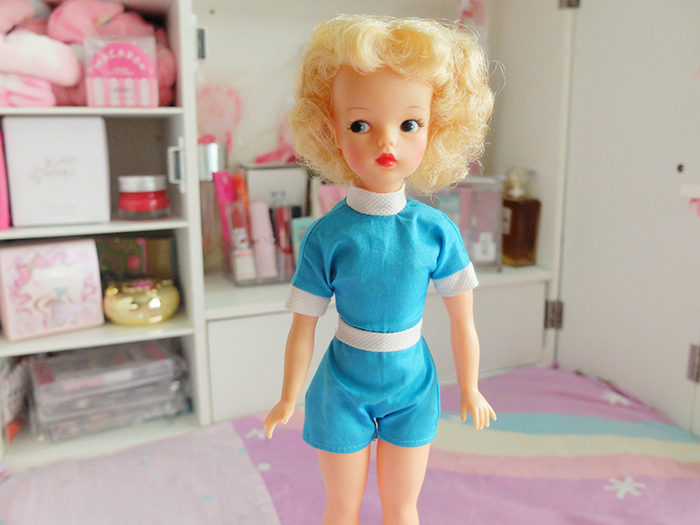 As you all know – aside from makeup, I also have this growing doll collection but I rarely share their photos here in my blog as most people find them creepy (did you, guys?). My friends appreciate my Barbies and Licca dolls but the older and bigger ones like porcelain dolls and compositions give them the creeps. When I post them on Facebook or Instagram, my friends would say that they always skip my doll posts or sometimes, leave comments like "Scary!" or insert the Yikes emoticon. Especially on my IG stories! Some would even remind them of Chuckie. So, not everyone understands me and my love for dolls so I showcase them on a separate platform. A place where I could showcase my pretty babies without scaring people.    
I recently discovered Collectors Hive and the moment I found out that this is the place where a lot of hobbyists and collectors gather online, I immediately signed up! I really want to meet people who collects dolls and toys, especially antiques, and I like joining forums and groups where I could connect with other collectors around the globe.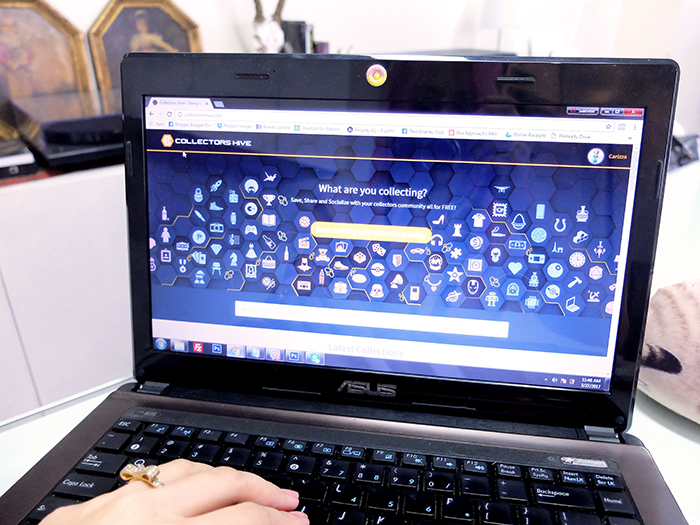 With so many dolls of different types, sometimes I even forget their names. Funny thing here, I have two dolls with the same name already! In the hive, I can keep track of my collection, indicate the size, item condition, how and where I got them and even tell a short story about it. CH helps me avoid repeating names and remember each of them easily.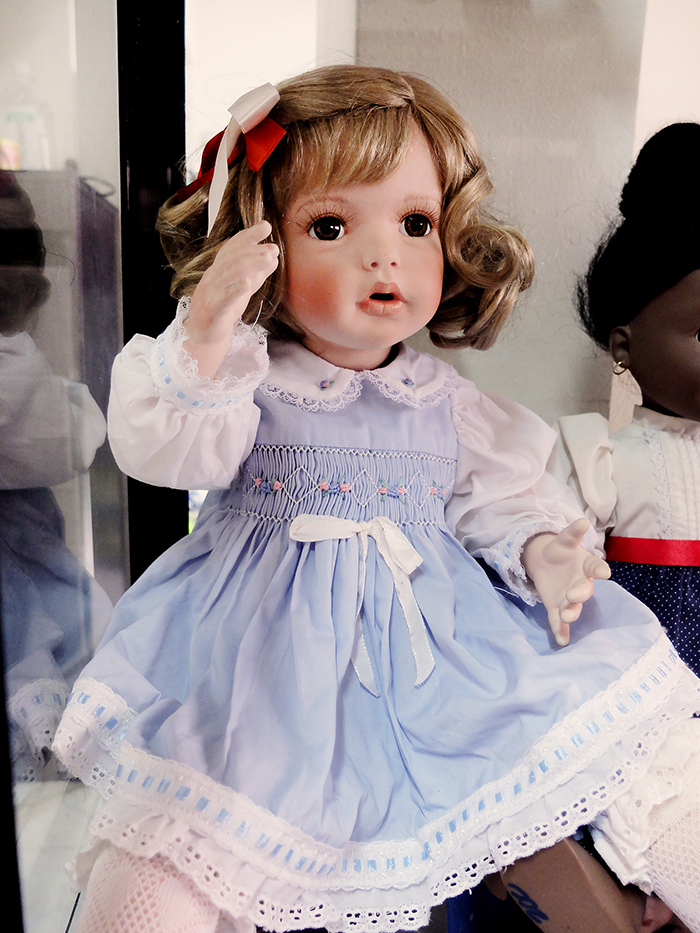 One of my "Alice" porcelain dolls
One of the items I shared on Collectors Hive is this antique 18″ Kestner 143 doll from JDK Germany. She has a bisque head and composition body, wearing a vintage dress as she hugs the teddy bear I bought for her tightly. The 143 mold is like a toddler with her chubby face and impish look. This is probably from the late 1890's. I just shared this on CH and I hope to see collectors who also own Kestners in the near future. One mold that I really want to acquire is the 221 Googly Eye Doll. I only have a reproduction from the 90's (which, by the way, is my first ever doll given by my ninang) and owning the authentic and antique JDK googly eye would be a dream come true.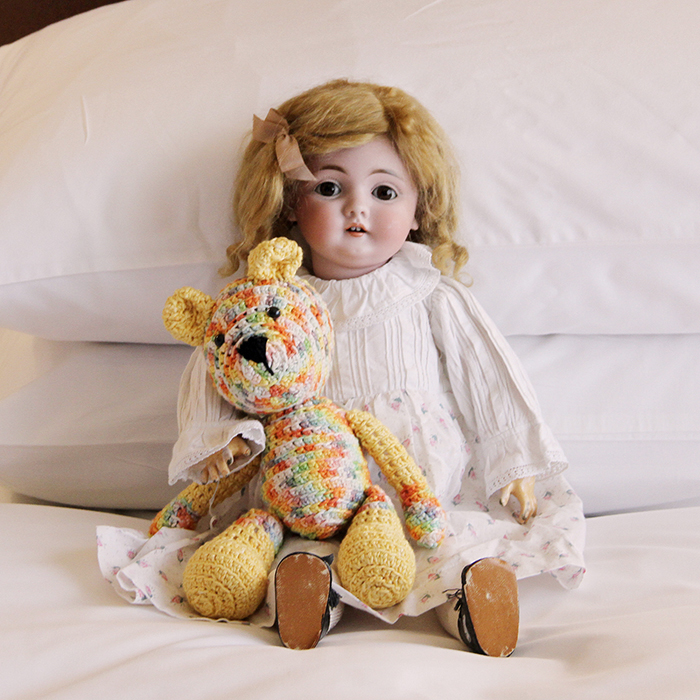 Kestner 143 doll
I can now kill time in traffic by using the mobile app which I downloaded on Google Play and browse through other people's items. It's really addicting!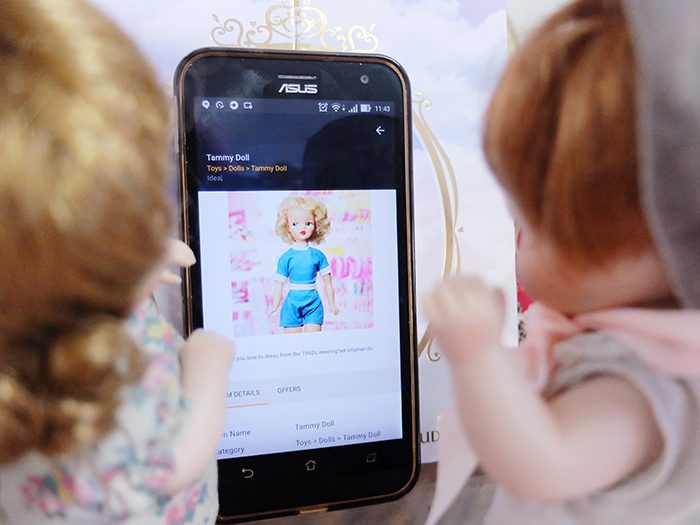 You can find some unknown and missing items here as well, and make collection mysteries solved quickly! Or simply make friends and exchange stories as you hunt down for your next missing piece. You can also trade and sell items here, get badges and opportunity to be a colony leader! Colony leaders are like the experts and controls quality in their category expertise. They can help monitor the site to assure everyone of accurate and fully detailed items listed on the catalog. Now I am wondering, who's leading in the doll category? Right now, I've received the "First to Collect" badge for posting Shirley Temple composition doll from the 1930's and I can't wait to earn more for my progress! Wow, this looks exciting to me! My dolls are now invading Collectors Hive!
Showcase your own collection now at Collectors Hive website and let me know what you think. It's really fun exploring the world of collecting. Don't have a collection yet? No problem! You can always explore a lot of items in the site and see which might tickle your interests and who knows, you might just start building your own collection too. 😉
For more info and updates, you may follow their Official Facebook page at: https://www.facebook.com/collectorshive/
You might also like