I had my hair bleached at Azta Urban Salon last year but when my dark roots started to show up, I decided to bleach it at home – cause bleaching an inch of your hair roots sounds easy, right? I had to fix it quickly last January as I won't have time for that during the art season. Unfortunately, I didn't have enough bleaching powder and as a result, it was uneven. Yikes! Because of my busy schedule, I wasn't able to have it fixed nor even bleach it myself at home. Imagine that, sporting an unusual hair root trend for the whole month of February! Oh no! I needed a major root retouch and I am so glad Piandre Salon came to the rescue!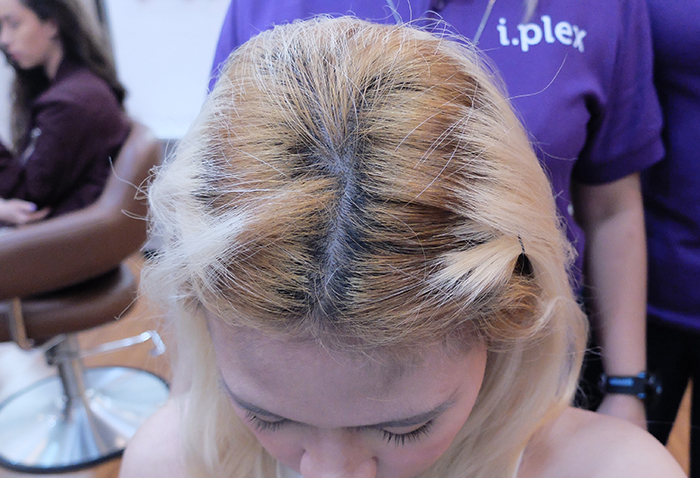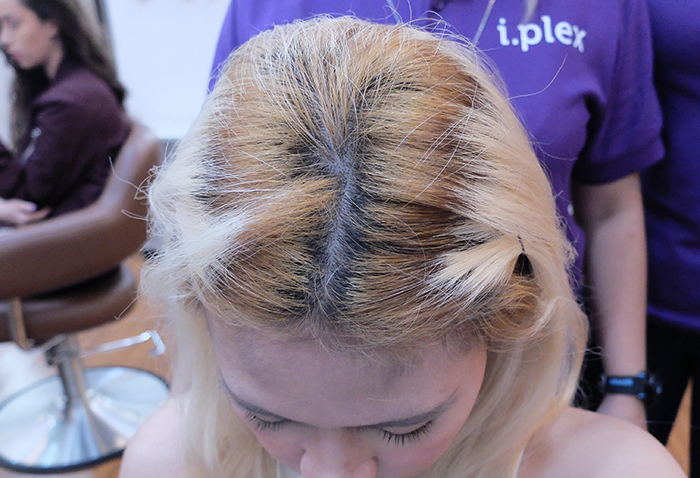 Piandre Salon recently opened their branch at Ayala Malls The 30th  in Ortigas and I was invited there to try their services. I just wanted to have my bleached hair fixed and treated so they offered their hair bleach with i.plex treatment. I.plex is an innovative anti-aging and anti-frizz treatment that maintains color and protects against UV rays. I've only tried Olaplex on my hair and I wanted to know if this one is a good alternative.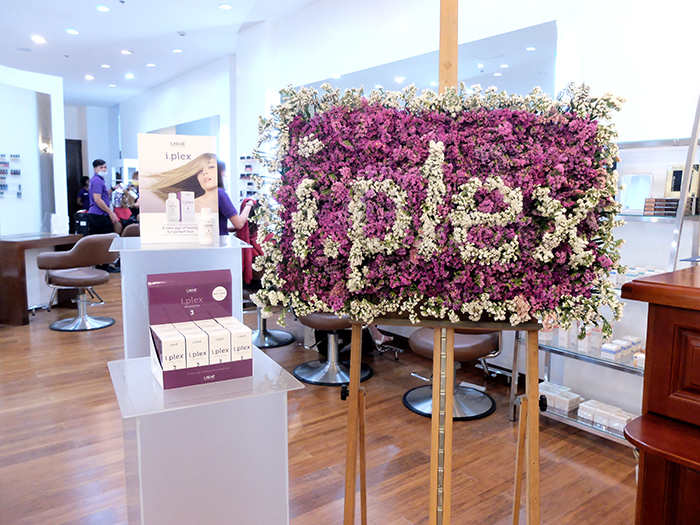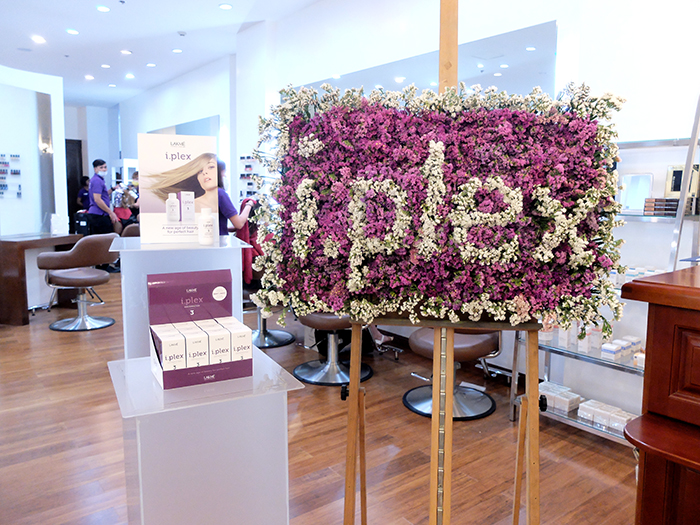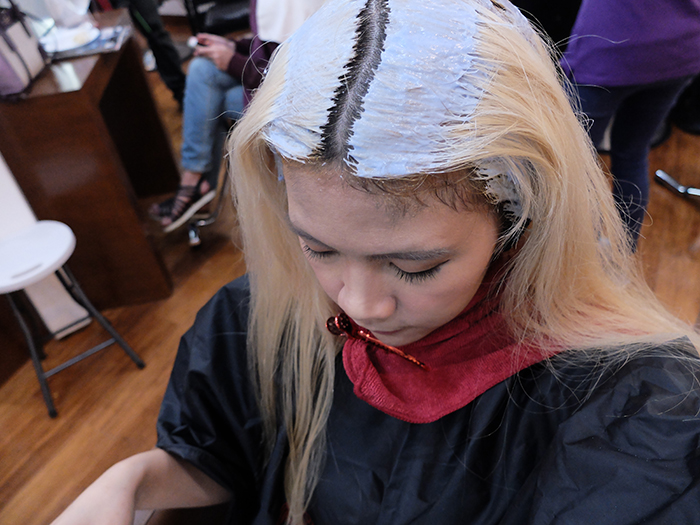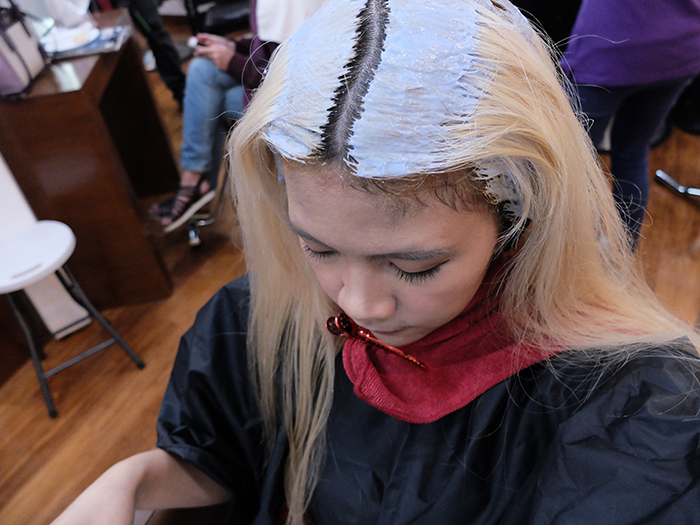 Right in the middle of this treatment, they asked me if I wanted to have my hair colored as well like silver, pink, and I was like "Oh, I like pink!" but deep inside I was a little skeptical because I've only tried their haircut services before and nothing else. But hey, it's Piandre, it's the go-to-salon of some of the biggest names in showbiz (Hello Basha of Once More Chance) and even in the blogging industry like Tricia Gosingtian and Kryz Uy. Okay, change of plans! I just left my hair's fate to their team. I'm in the care of experts and professionals so there's certainly nothing to worry about. I also wanted to know how their pink hair color would look like.
They don't have a premixed pink hair color – which is a good thing! They use Lakme, a popular, high-quality brand from Spain and they mixed Lakme Collage 0/00 Lightener and 0/50 Red to get the perfect pink shade.


In other salons, they would use a premix pink hair color which would probably end up NEON PINK and I kinda hate the days sporting that hair color. At Piandre, they would mix the hair colors to achieve the right shade for you.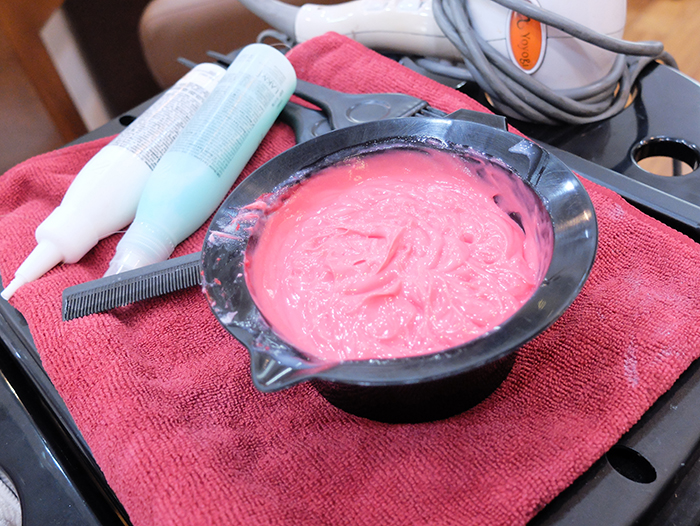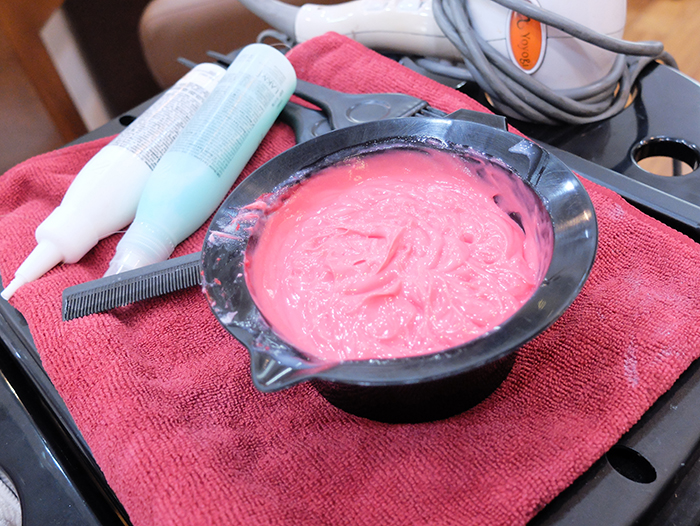 This is the darker pink mix for the roots of my hair. Is it called lowlights? They planned to color the roots darker then mixed another set for the remaining parts. Now I am starting to like Lakme! This hair color has no ammonia content and doesn't turn brassy after a couple of days. That means I don't even have to use a purple shampoo often to tone down the brassiness. Lakme hair color has UV hair protection too!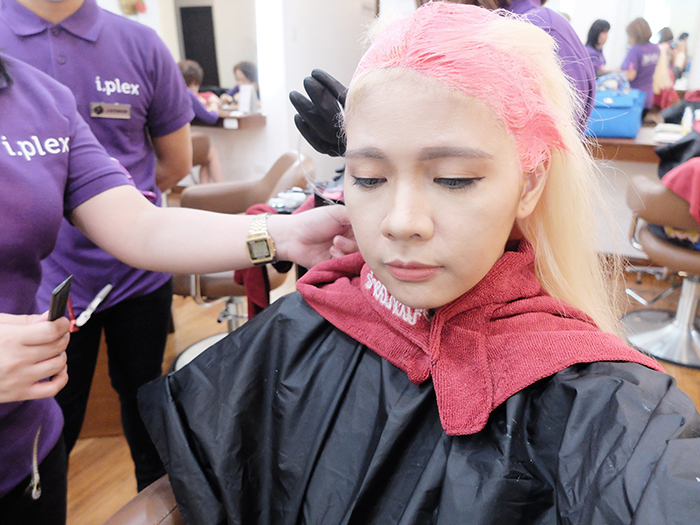 After a couple of minutes, they applied the lighter pink on my hair.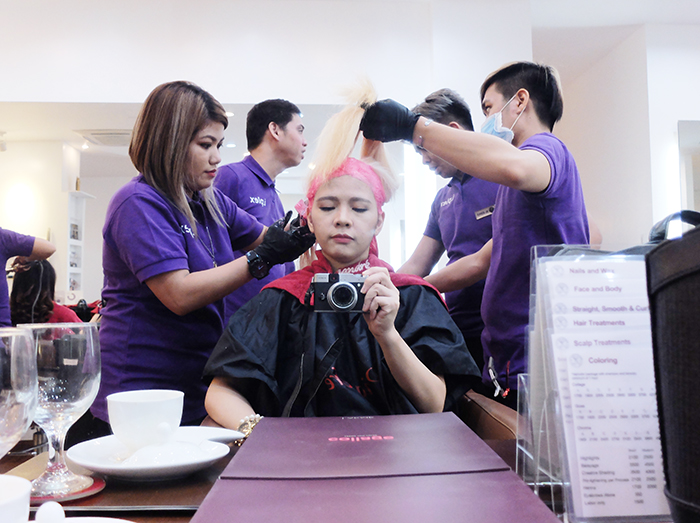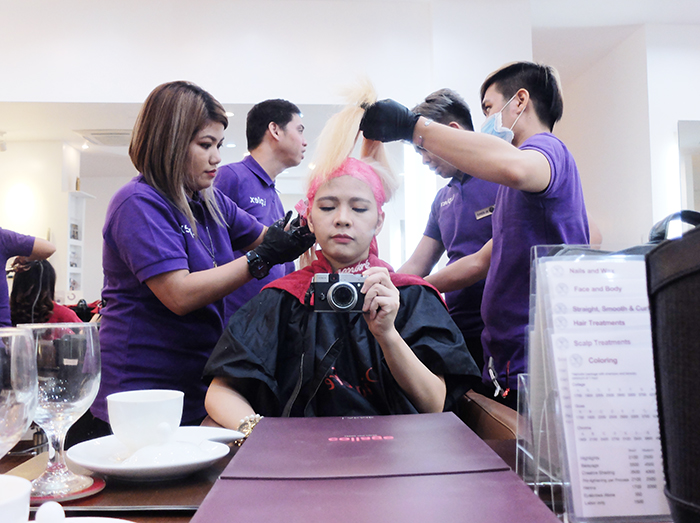 Rinsed then blow-dried.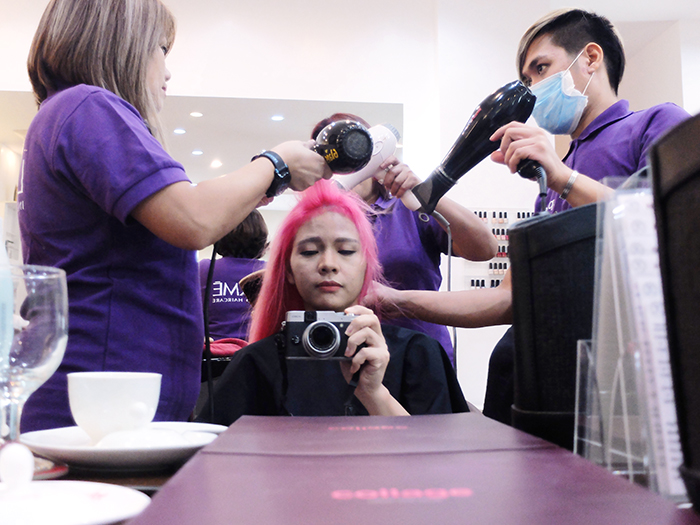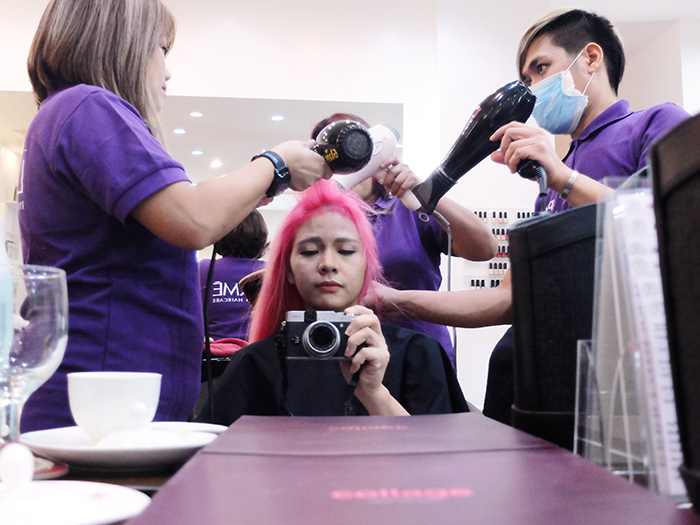 And here's the result! Is it bubblegum hair? Cotton candy hair? Some stylists said it looks like cupcake! Yum!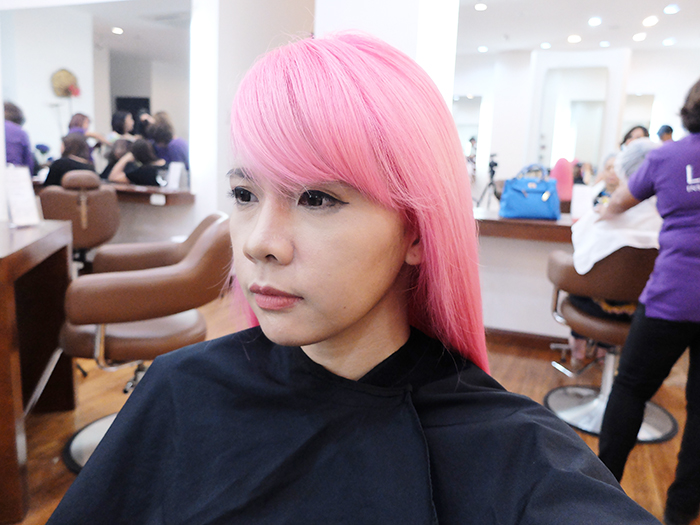 Again, some of you might think that it's too pink like a chick but the pink that I wanted will eventually reveal itself after 1 or 2 washes. That means the pastel pink showed up already last weekend, a perfect time to take photos of it. Pastel hair color don't last long and it might be back to blonde already after a week or two.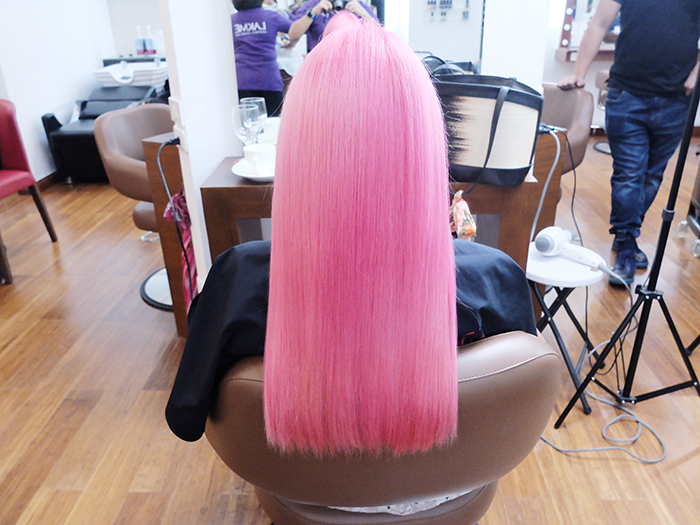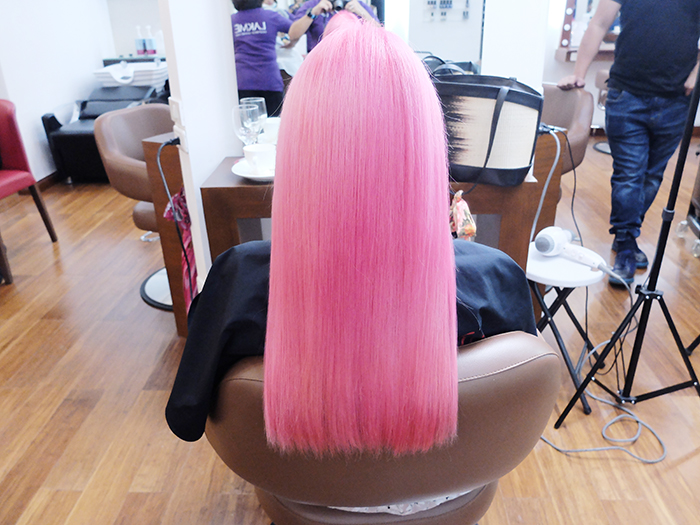 I also like the fact that it wasn't neon on the first day. Their i.plex treatment, which was mixed in the bleach and hair color) also helped to make my hair stronger and healthier too!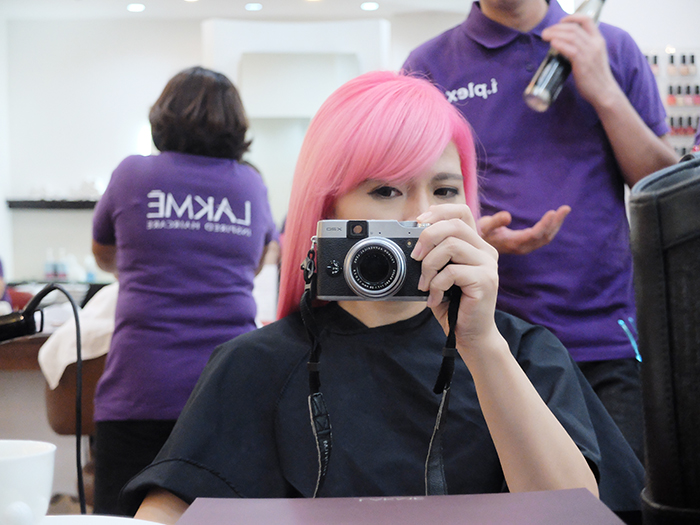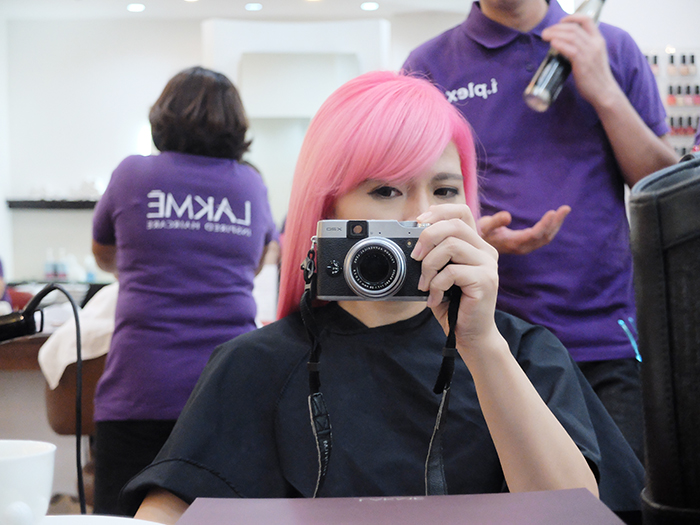 Thank you Piandre Ortigas! For more information, please visit Piandre Salon Official Facebook Page or @piandresalon on Instagram.
What do you think of my Piandre Pink Hair Color? I'd love to know!