One Sunday morning, we went to Kushikatsu Daruma to try some deep-fried skewers!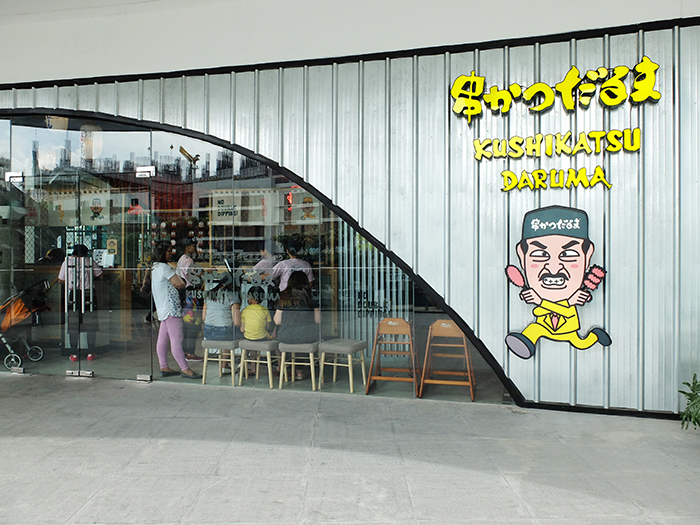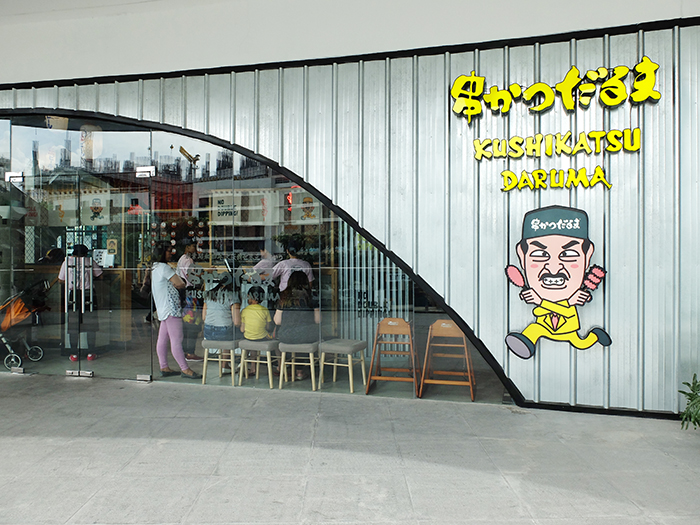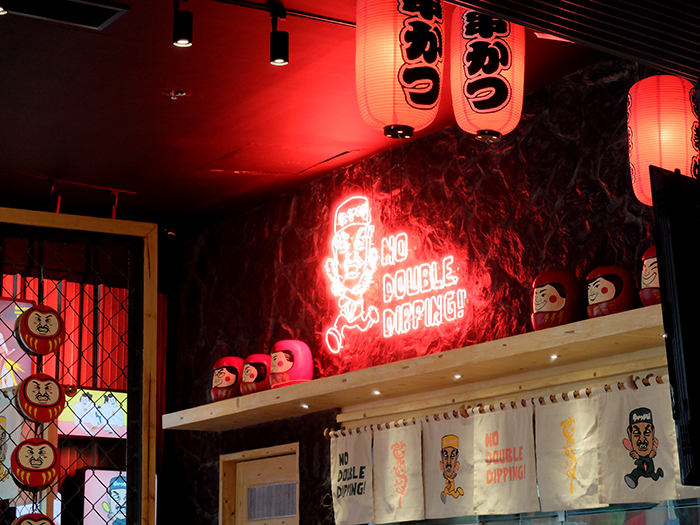 The people eating next to us were Japanese and while they were chatting, it made us feel as if we were eating in Osaka where Kushikatsu Daruma came from.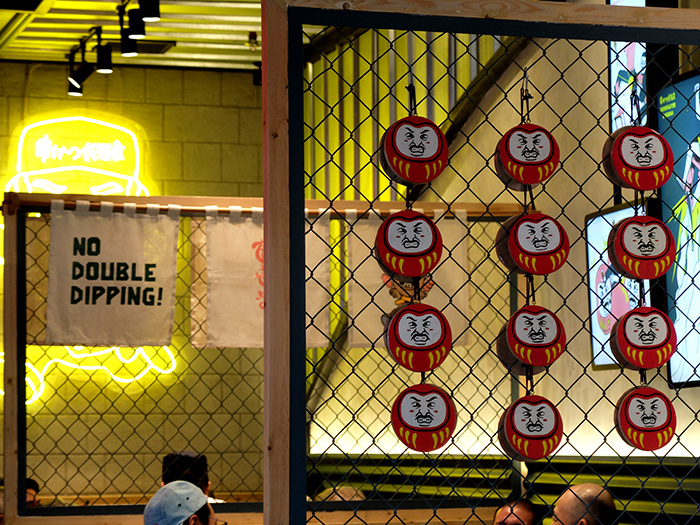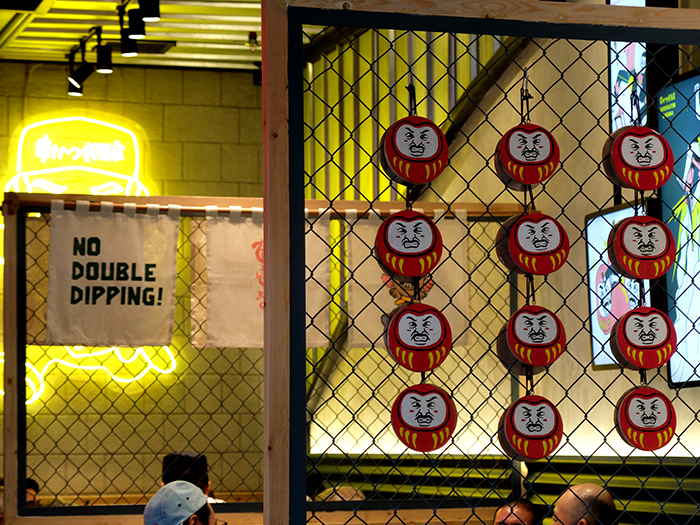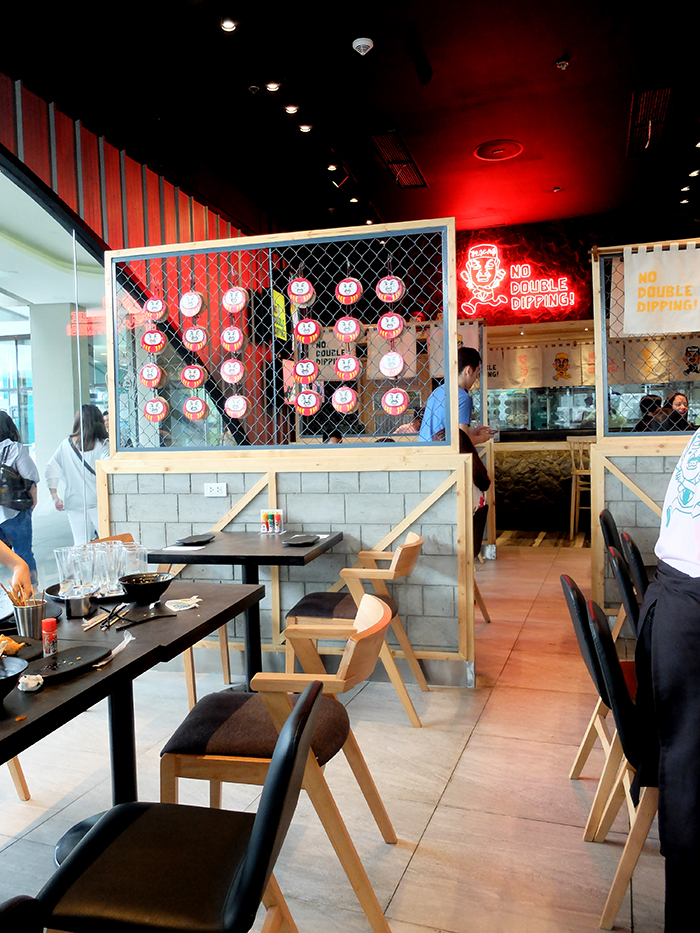 Complimentary vegetables were served while we waited for our orders.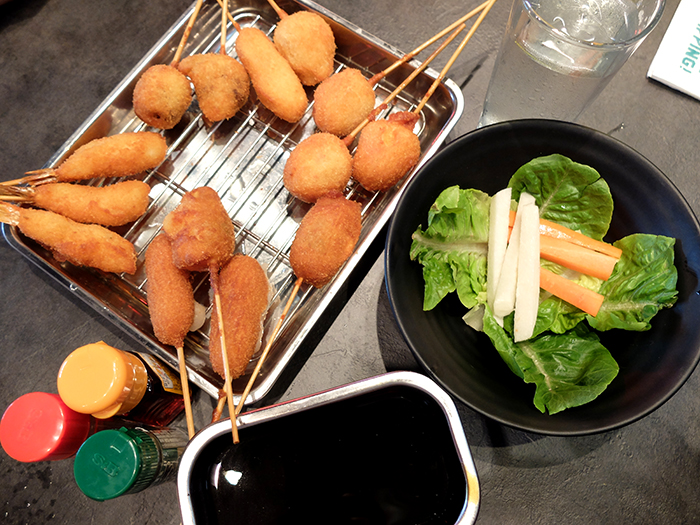 The special sauce is sooo good! It is regularly flown in from Osaka to Manila for an authentic Kushikatsu experience. Remember, no double dipping! In Japan, meals are shared among strangers therefore hygiene is very important. They even have quirky illustrations when people can't resist the urge to dip again.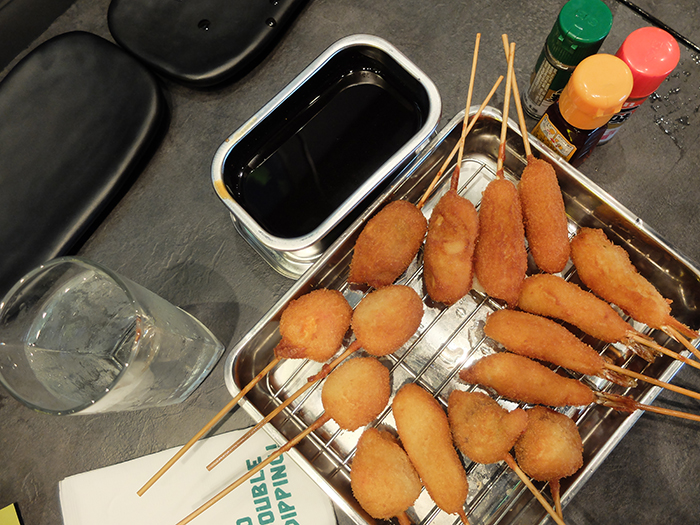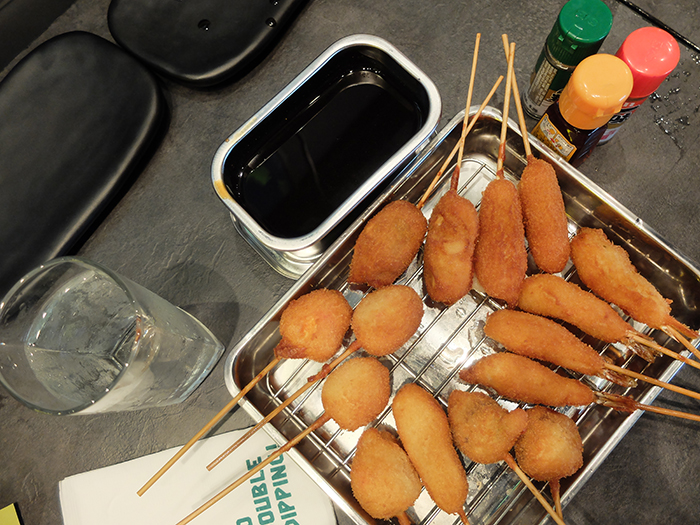 We started off with assorted sticks of Prawn, Chicken, Tsukune, Tonkatsu and Camembert Cheese. We didn't order the Beginner Level Set as we tried to avoid the leeks and potatoes. Haha!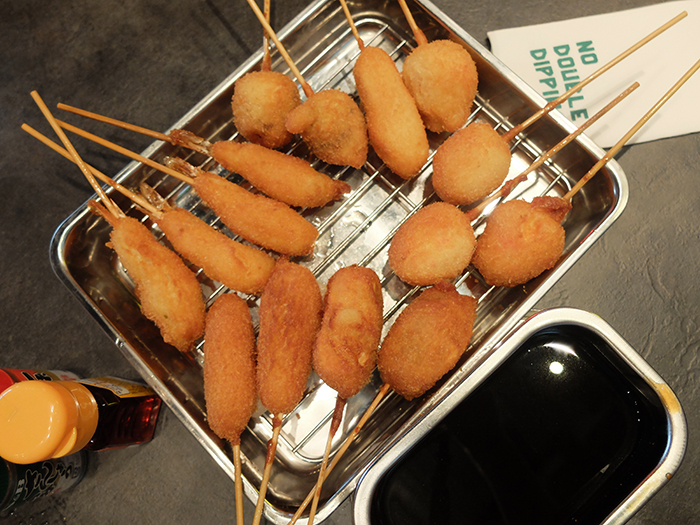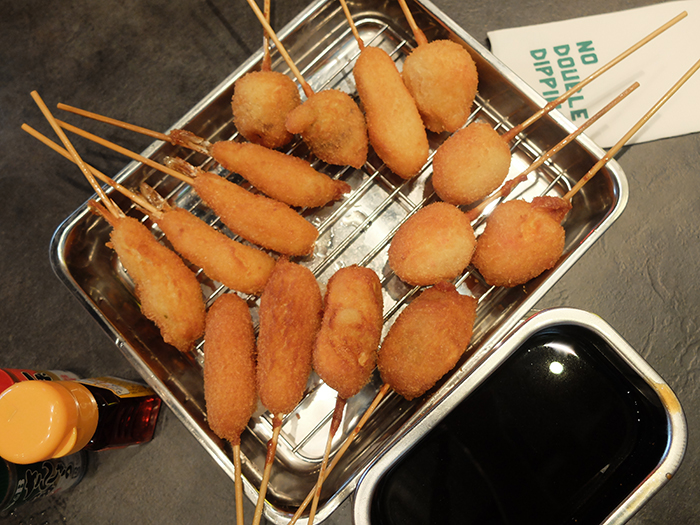 We ordered Japanese rice bowls as well to go with our Kushikatsu sticks.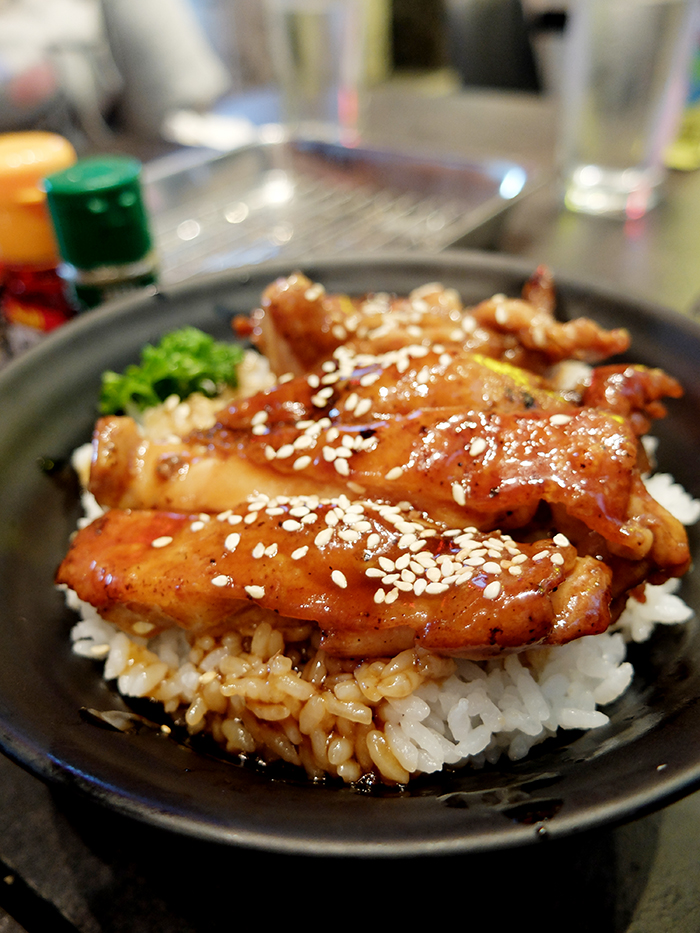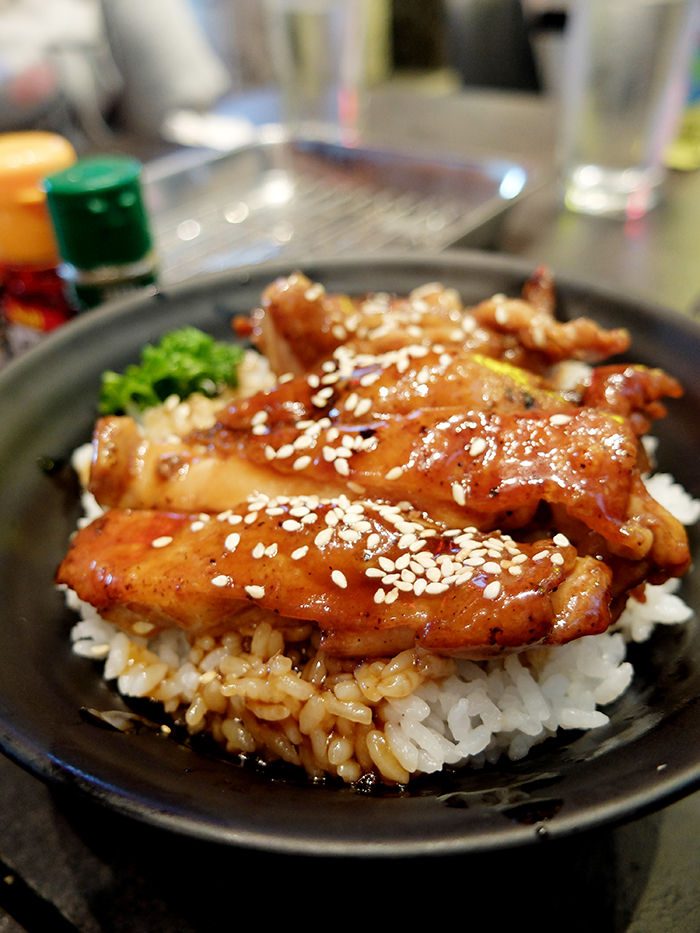 Sorry, we skipped the Advanced Level! I don't usually eat chicken innards like heart, intestine or gizzard. Kayo ba? XD We just continued our feast with Gyoza, Mochi and some more prawns.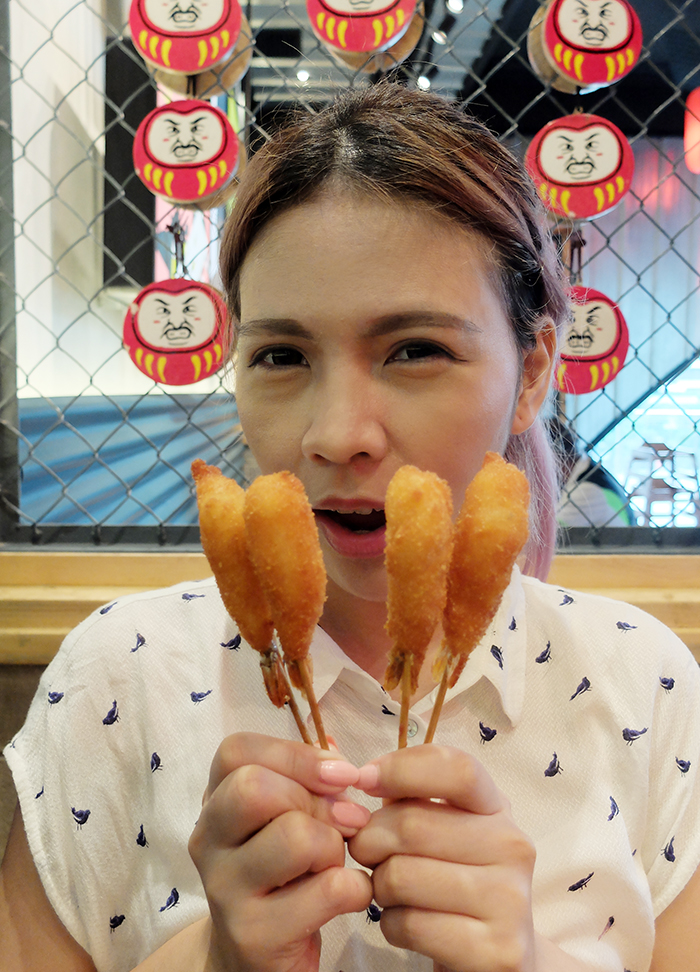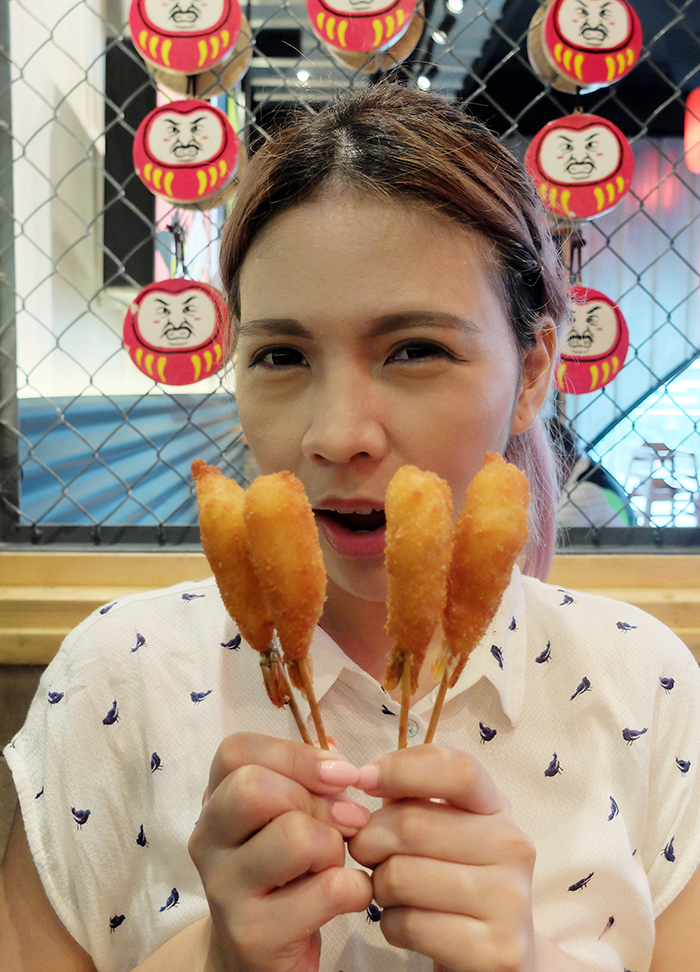 Dipping the skewers once is so bitin so I am thinking of another strategy for my next visit. Like asking for a separate bowl so I can dip over and over again or order foie gras skewers next time!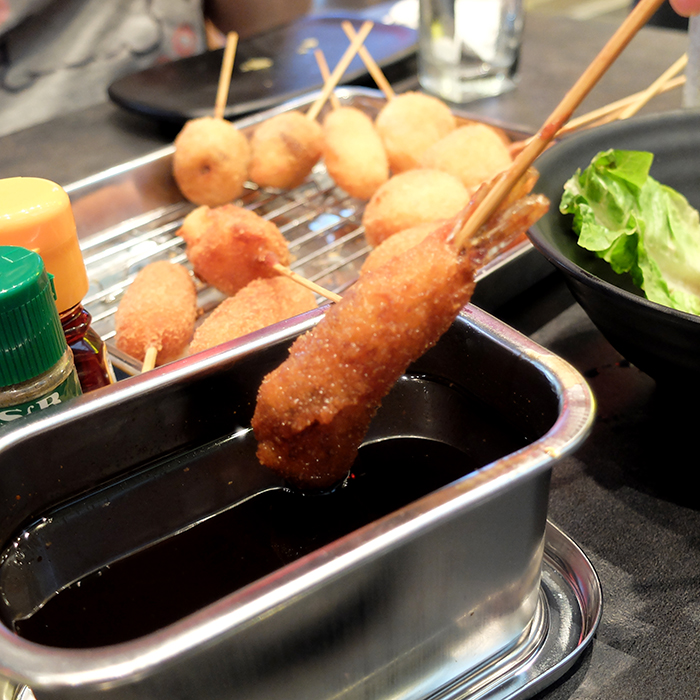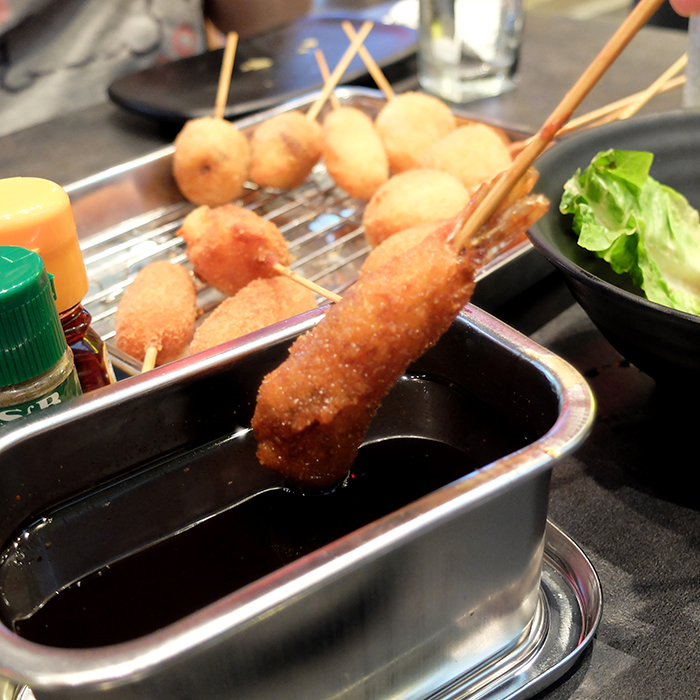 Be sure to visit them at Uptown Mall, BGC.