Dropped by the bakery in a dainty floral dress and curly hair. I was actually sporting braids ala Judy Abbott in the morning then I realized that it doesn't go well with my outfit. So I had to deal with the curls when I removed the braids.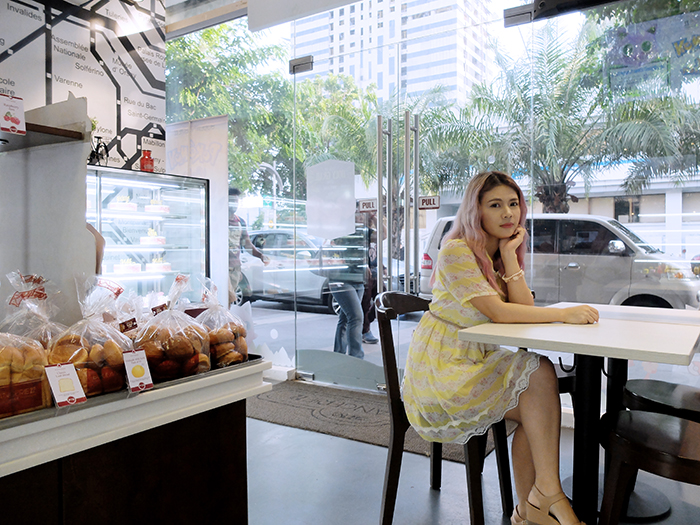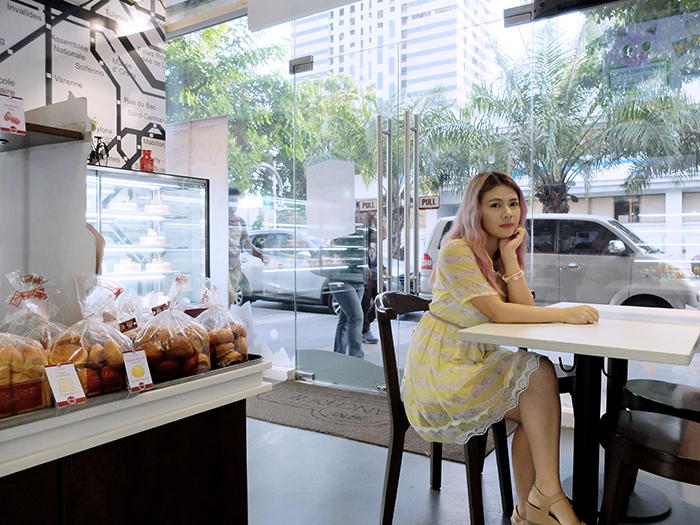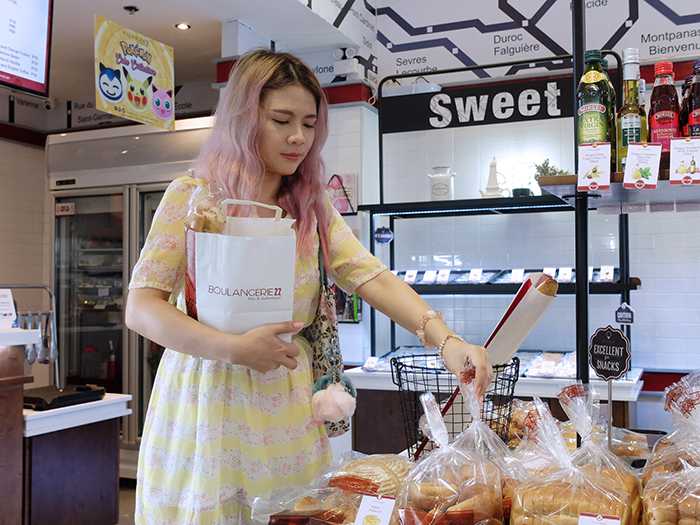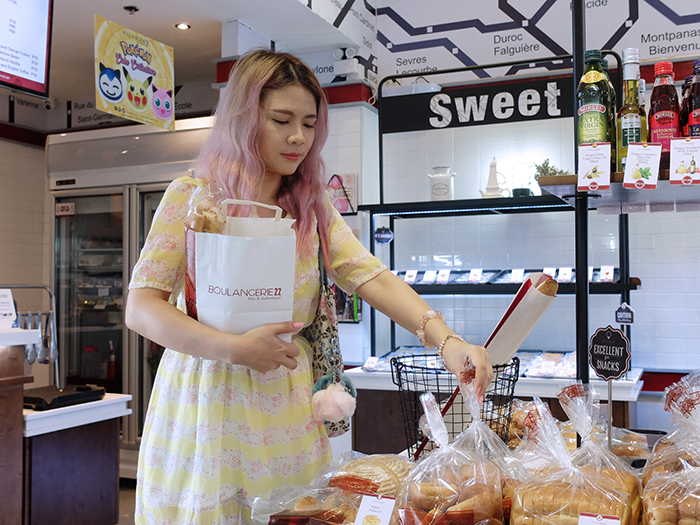 I placed too much bread in my bag! Mom loves bread and I was craving for a Boulangerie22 cake at that time so I went to their branch at Greenfield to satisfy our afternoon cravings.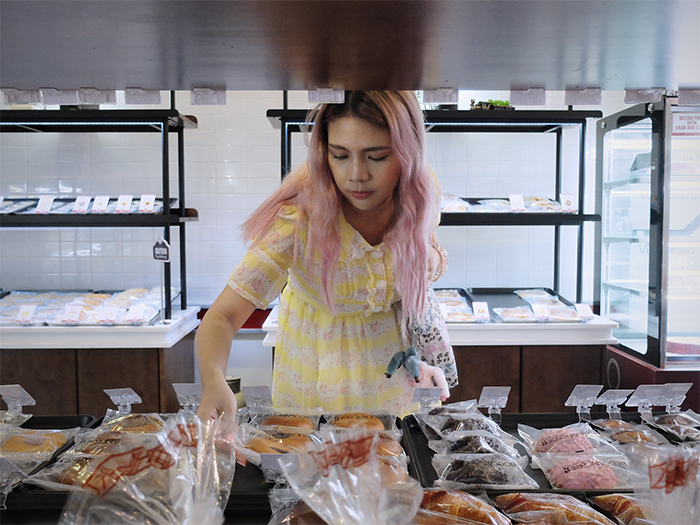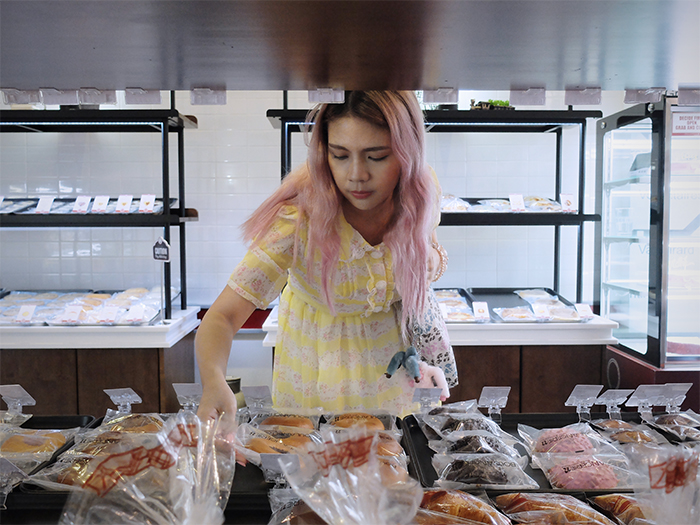 My bread bag and cake box on the right. XD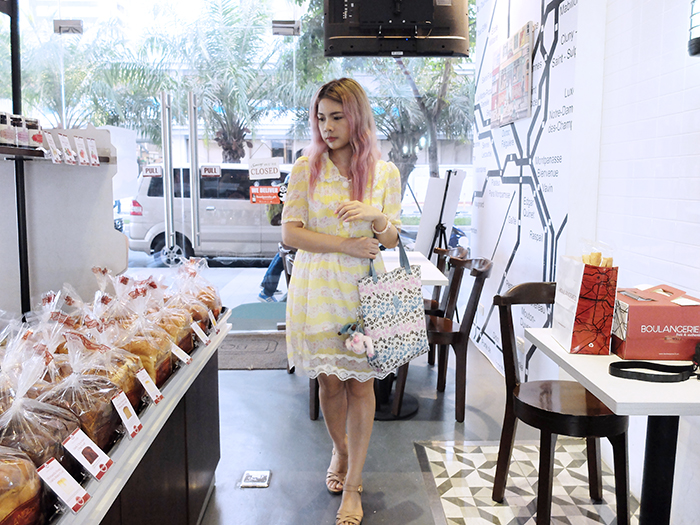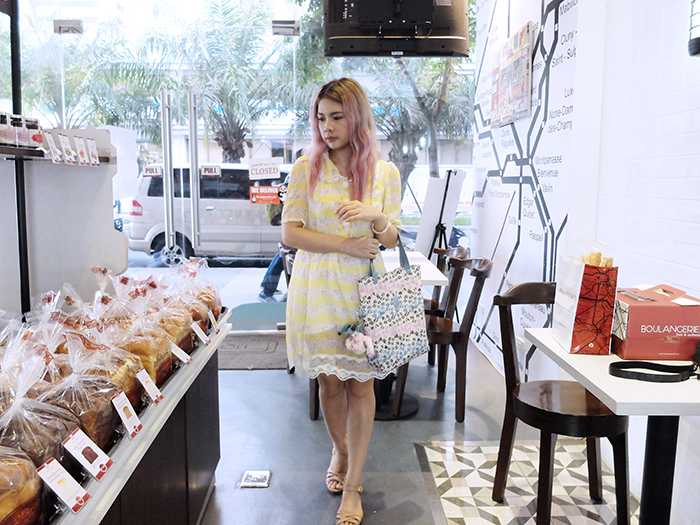 Dress from Liz Lisa // Bag from Kipling // Shoes from Parisian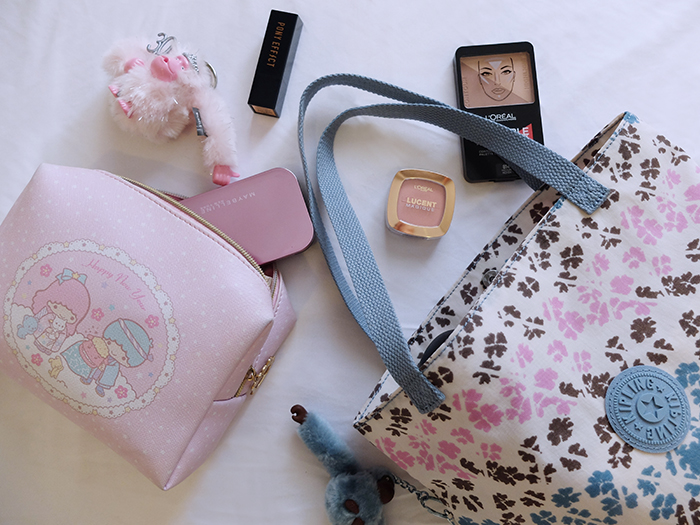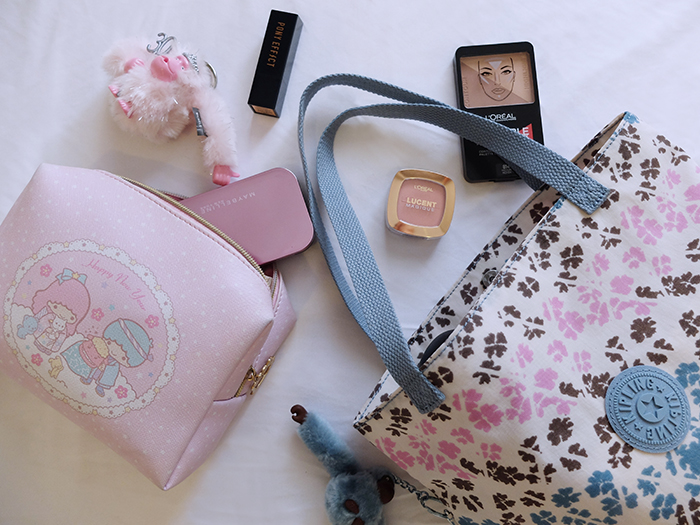 What's in my bag?
Aside from my camera, I brought my L'Oreal Infallible Pro Contour Palette, L'Oreal Lucent Magique blush in Sweet Coral, Maybelline ClearSmooth All in One Foundation and Pony Effect Outfit Velvet Lipstick in Rush Hour. All in my Little Twin Star Makeup kit, featuring Kipling's 30th Anniversary Exclusive Monkey!