How to bring your dream dress to life? Opt for bespoke! Here's how I got my bespoke dream dress by Lucia Josephine.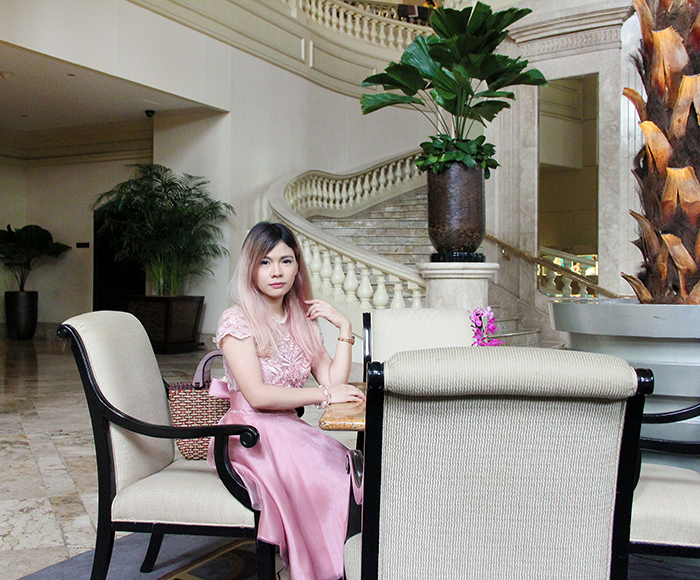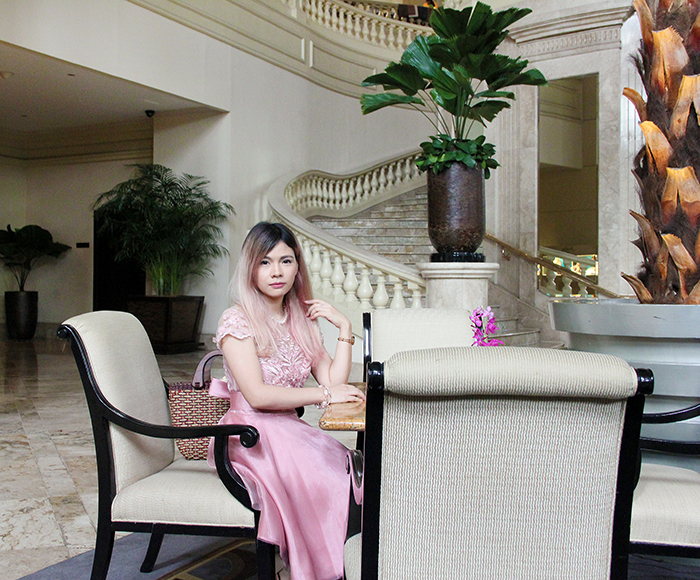 Lucia Josephine is not your usual made-to-measure dress womenswear label. They blend traditional artisan craftsmanship with technology by getting the Style Profile of each client using an online form asking for your inspirations, preferred styles, colors and fabrics. Then, they create a Private Client Login for you on their website where you can check the initial illustrations of your dress based on your Style Profile!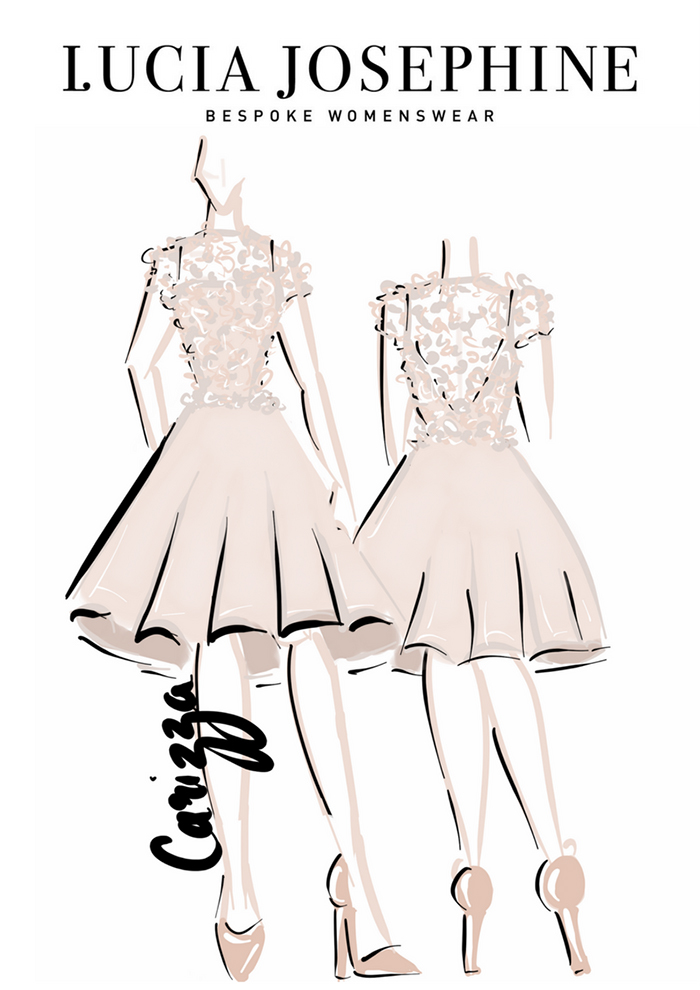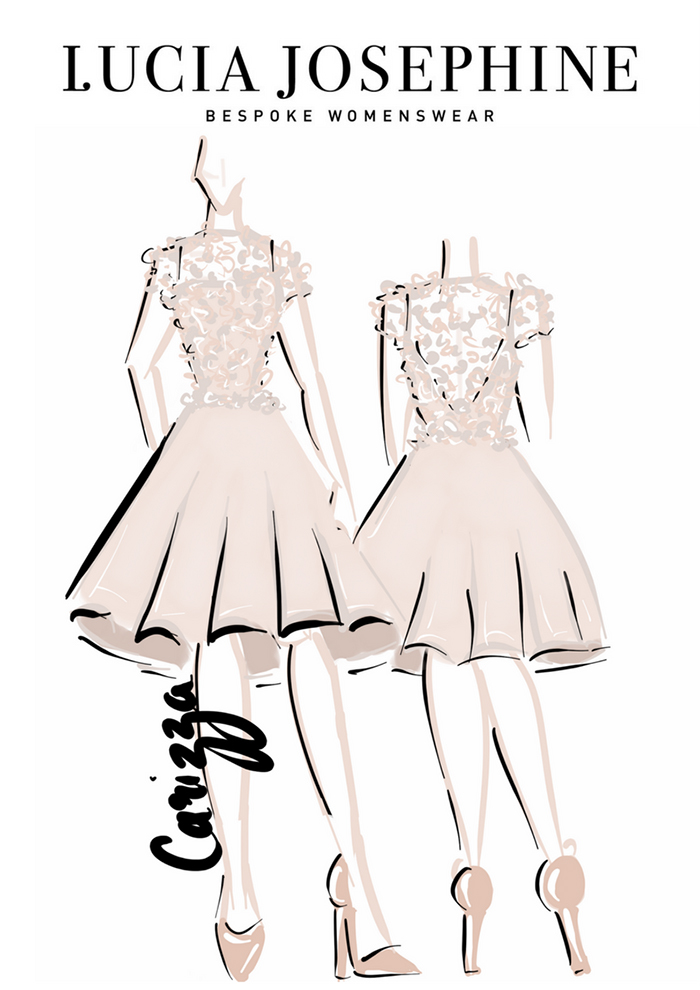 Embellished bodice with lace appliquè in tulle overlay. Full circular skirt with layers of organza and tulle for volume.
The login page on their website helps me a lot to check my bespoke piece behind the seams even if I am miles away from the shop. I don't even have to call them to ask for updates as they update my profile each time it progresses through the timeline.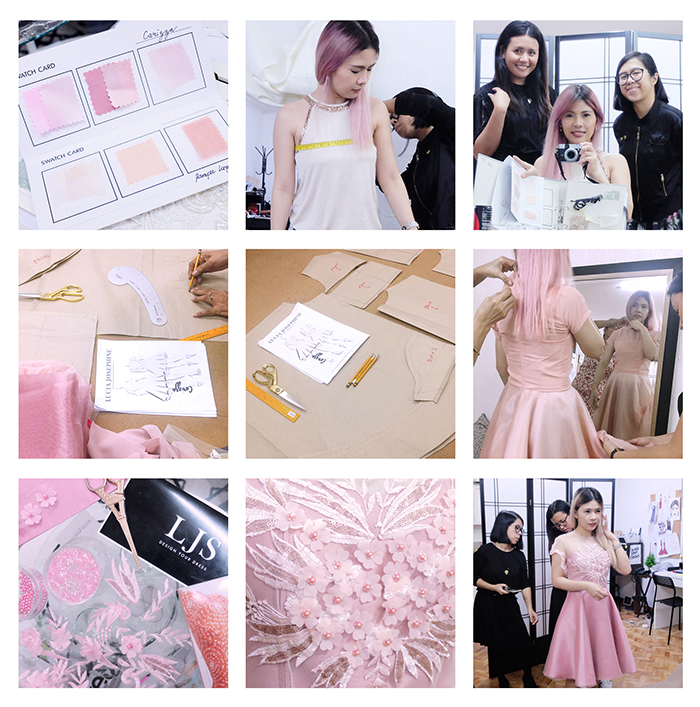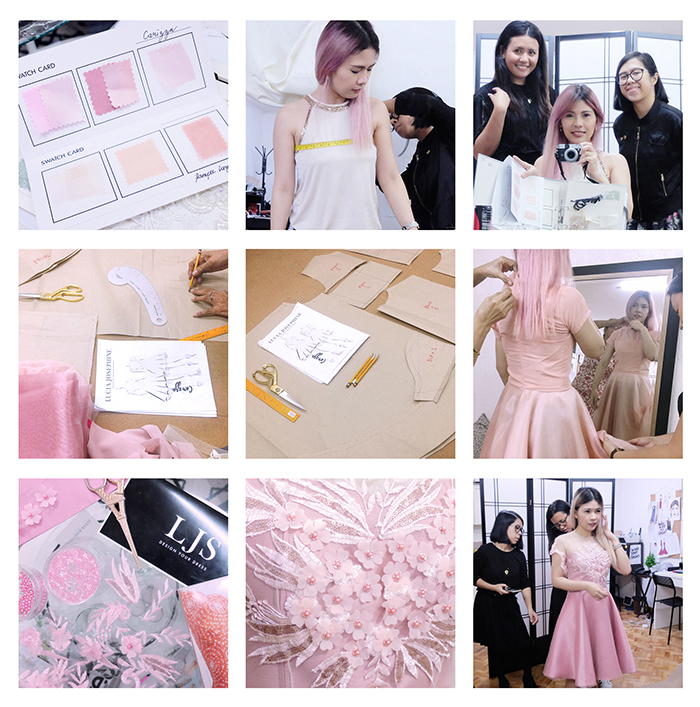 They create a special pattern for each individual, capturing the true meaning of a bespoke piece. No base patterns nor alter an existing pattern as it could lead them to miss small nuances of the client's body. They make all initial samples in sampling fabric, so everything will be perfect when it comes to the actual fabric or colour. Be ready for multiple fittings during the process as this is the special step to achieve a bespoke dress. I think I had 3 mid-fittings but it could go up to 5 to achieve a more precise fit and design improvement along the way.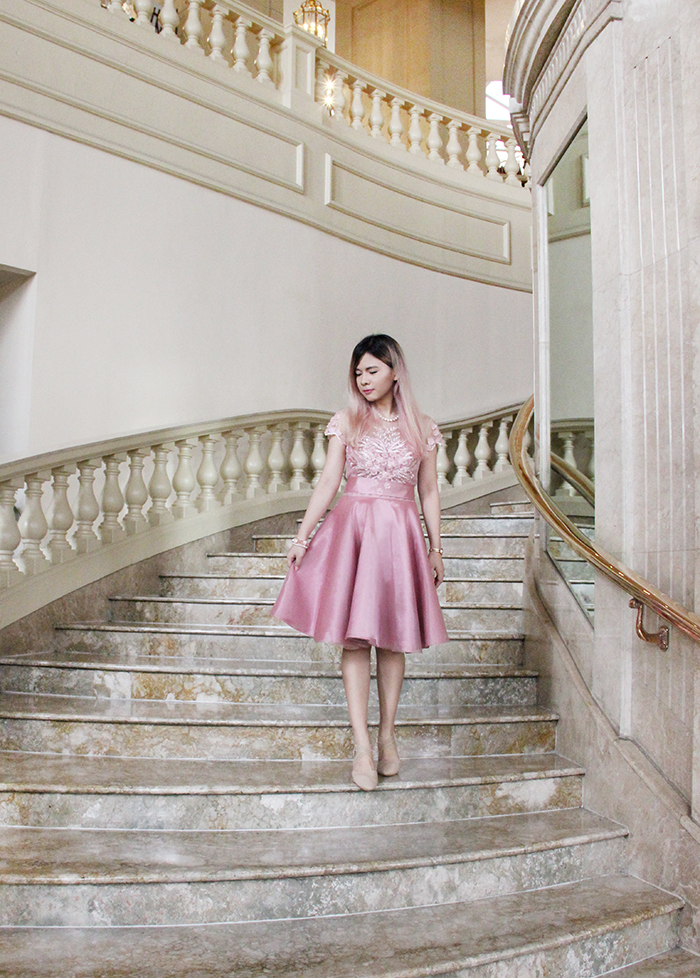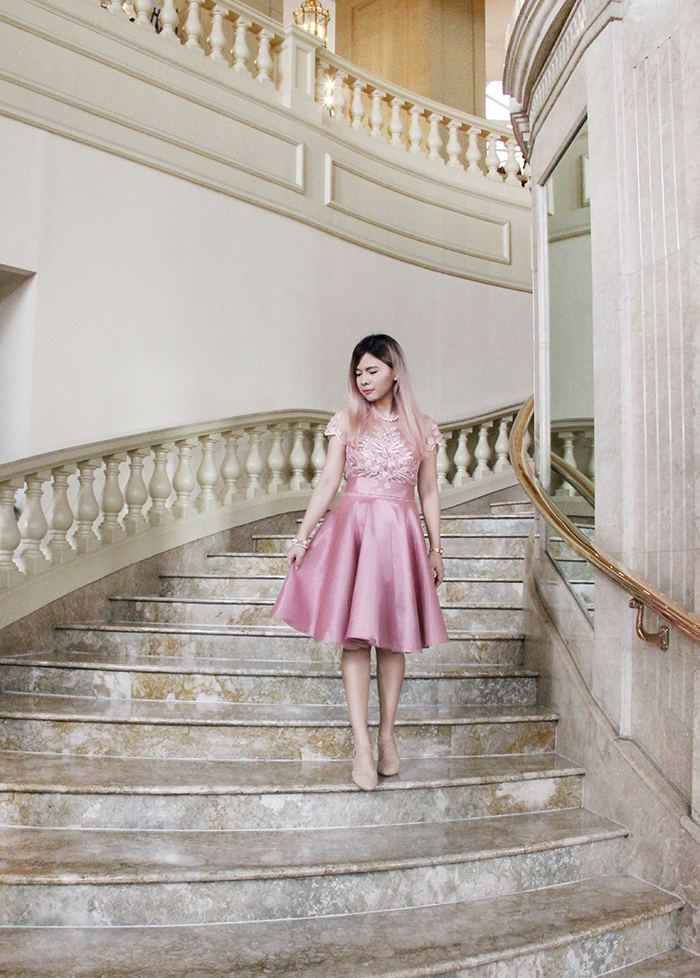 They also noted down my concerns such as the volume of the skirt, small but detailed handmade embellishments, bringing back the sash belt (following the initial illustration) and less beadwork on the sides so it won't scratch my arms. All those requests were delivered really well. They even asked me if I wanted Flower or Scallop edges for the sleeves – and I chose the beautiful scallops.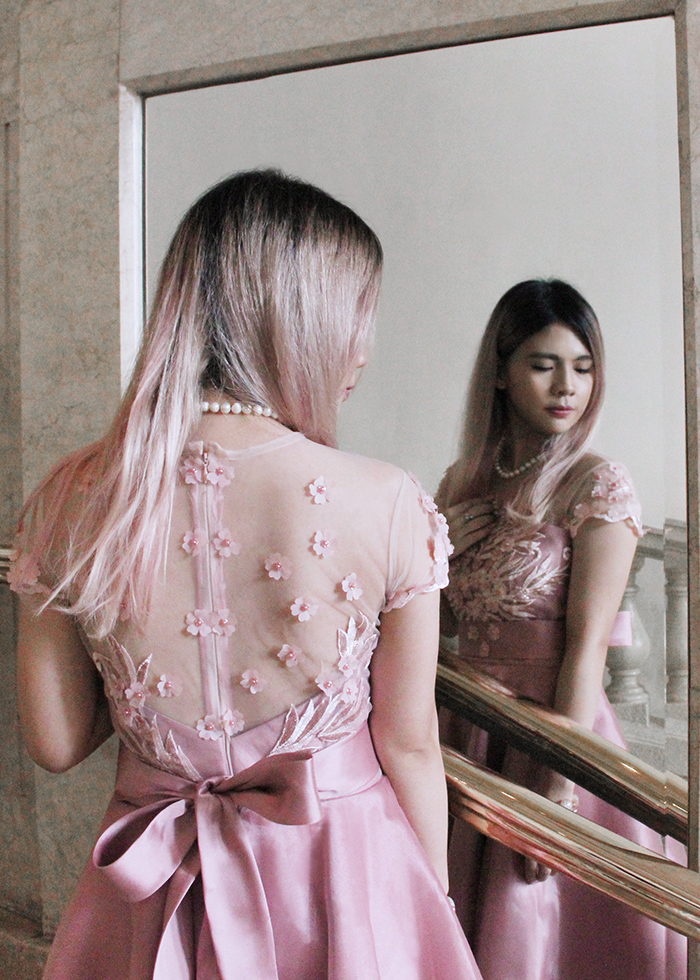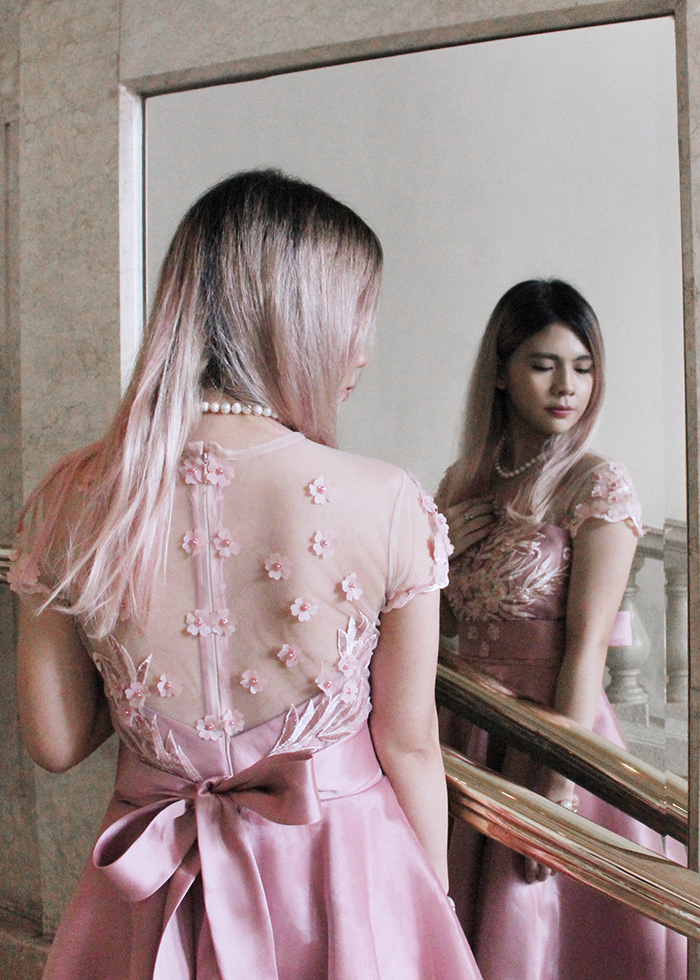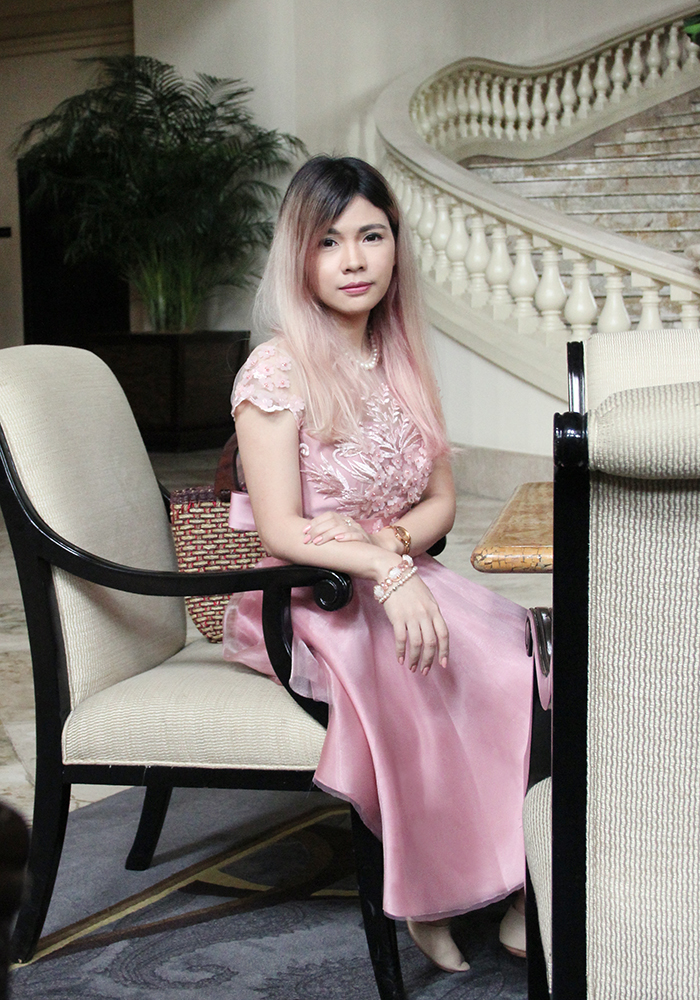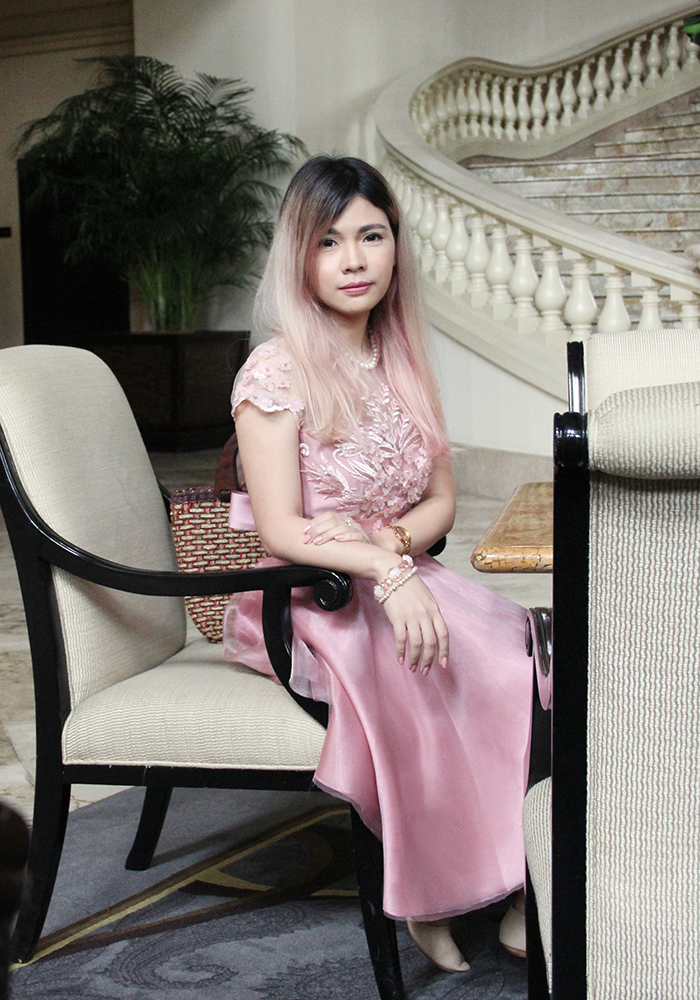 The final piece, my Afternoon Tea Dress, at The Peninsula Manila is amazing. I don't know how they easily captured my thoughts, sketched and created the piece accurately. The dress is so me! I really appreciated the intimate requirements along the way. I remember during the final fitting, I already wanted to take home the dress. However, they still needed to polish the embellishments, check the quality thoroughly and have it cleaned before delivery.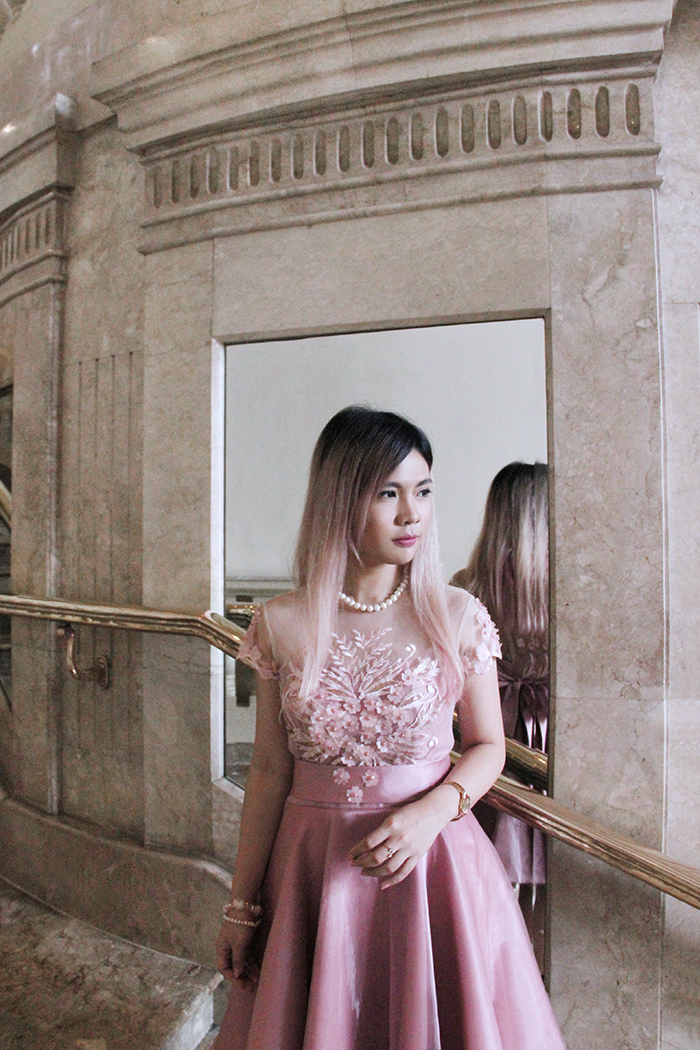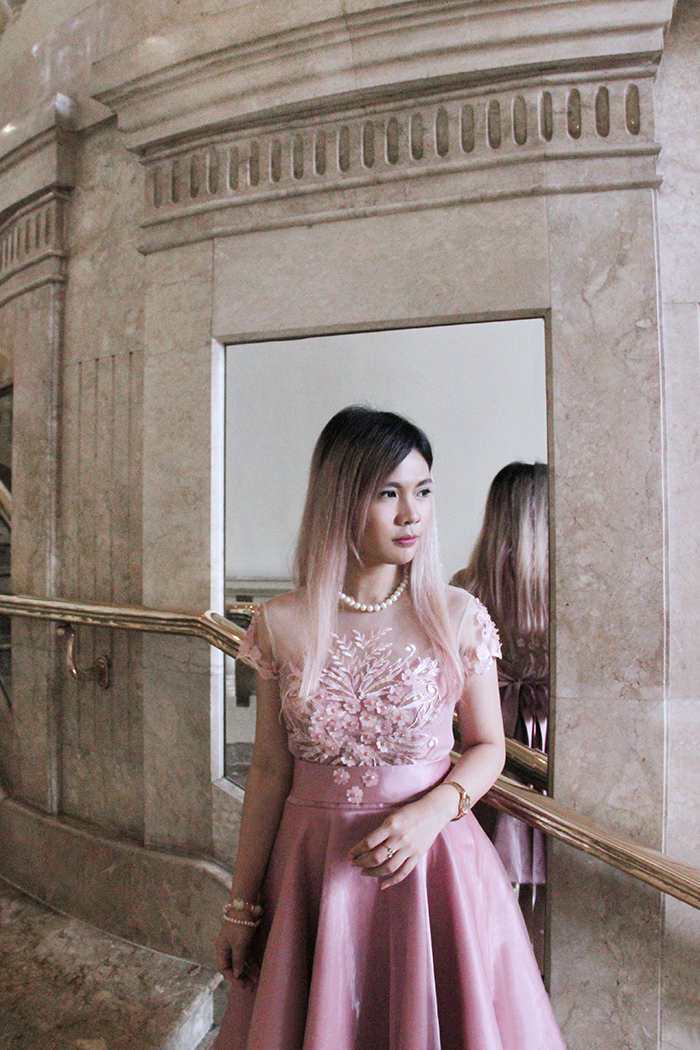 Share your dreams, desires and inspirations with Lucia Josephine, and let their team of fabulously fabulous fashion designers & stylists bring your visions to life.
Visit luciajosephine.com now.
You may also follow Lucia Josephine – Bespoke Womenswear on Facebook or @lucia_josephine on Instagram.