Because I don't doll up all the time. Normally, we wouldn't have time to snap selfies or ootds but since the client wanted some ootd snaps during break time, I also asked Eton to take me photos of me as well.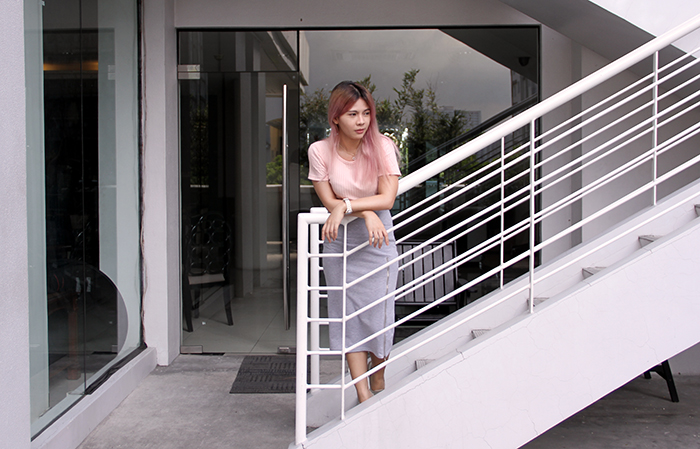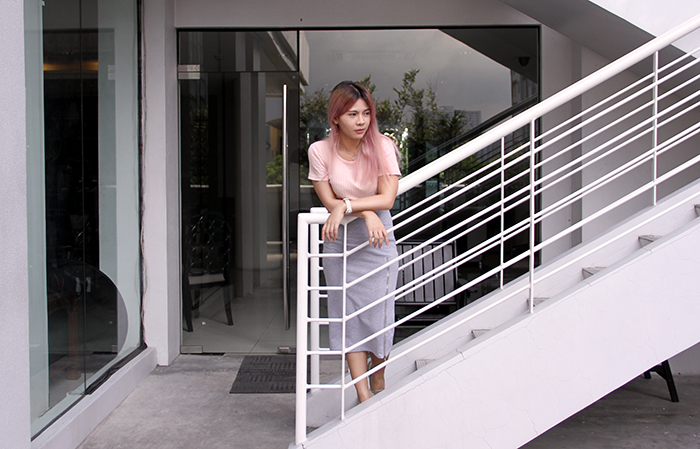 I usually wear basic makeup for work. BB Cream, concealer, face powder, eyebrow, blush then lipstick and I am good to go. It's important for us to go to work on time as much as possible and I only have about 15 minutes to fix myself in front of the mirror. No wastin' of time yo. I now learned how to step outside of the house without eyeliner!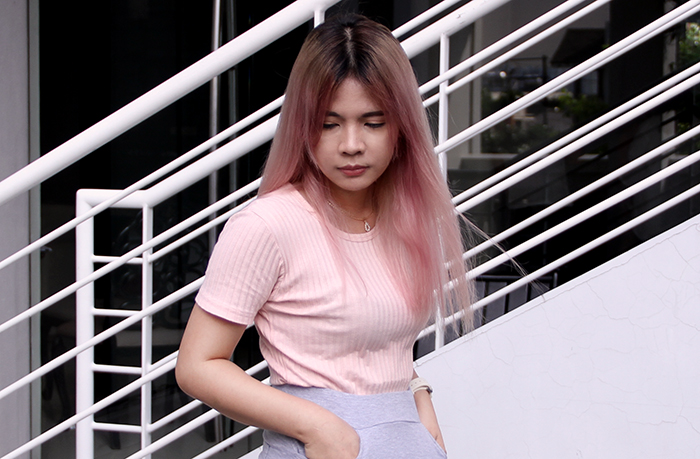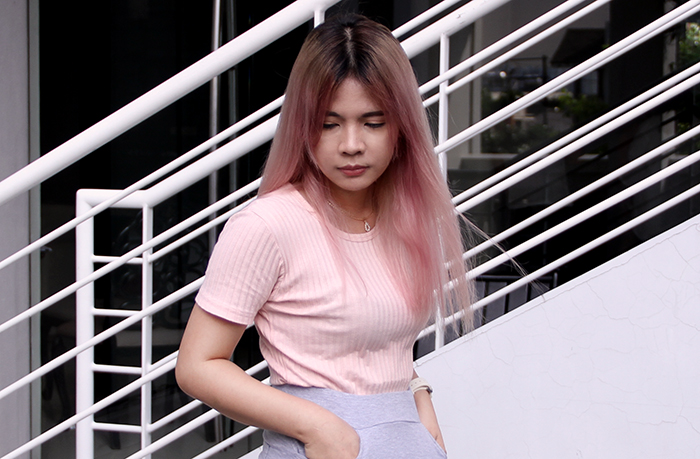 It's not just about time. Since I go to work 5 times a week, sometimes 6 when we need to work on weekends, I make sure that I only apply little makeup so that my skin would still be able to breathe. I only complete my makeup look with foundation, mascara, eyeshadow, highlighter and contour when there are important meetings or events.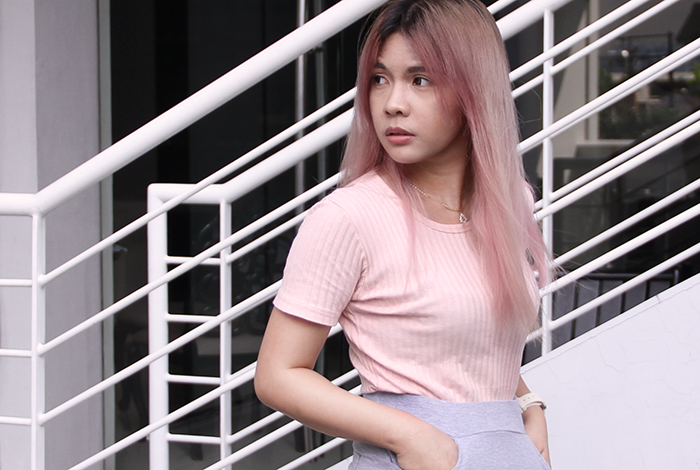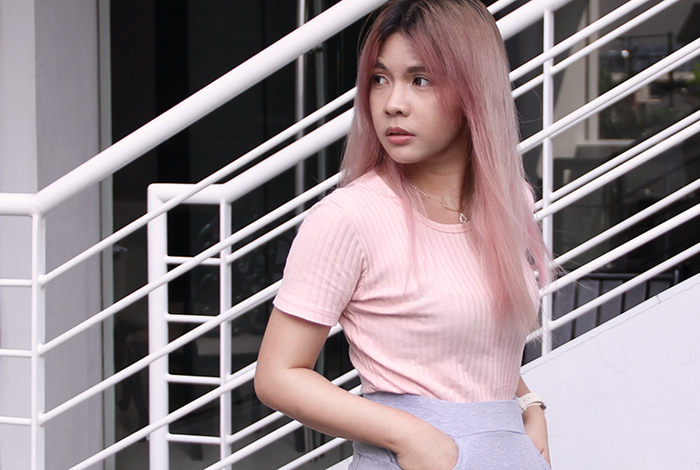 In this photo, we were working behind the lens so I just wore something comfy as I needed to move around the reflector and lights on different angles. When I say comfy, I go for Uniqlo top and skirt then Skechers shoes. Basics for work! It actually saved me a ton of time and undue stress in the morning. When I started doing this, I don't hear myself saying "I have nothing to wear" anymore.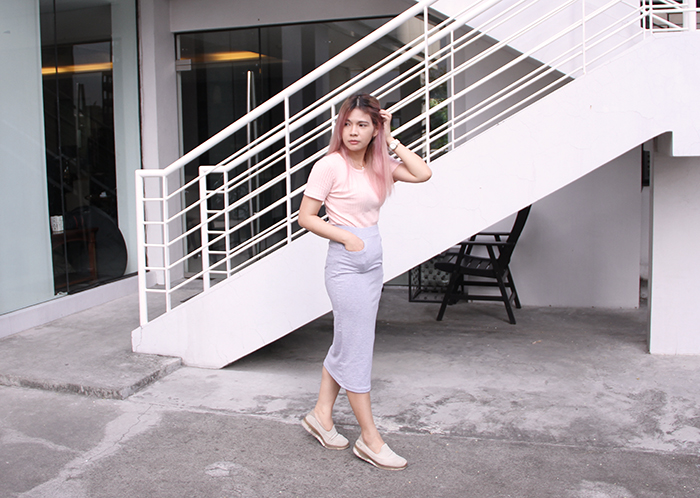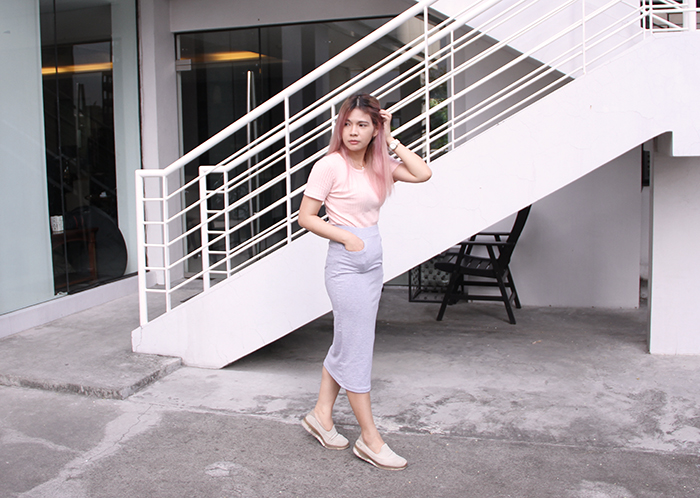 Top from Uniqlo // Skirt from Uniqlo // Shoes from Skechers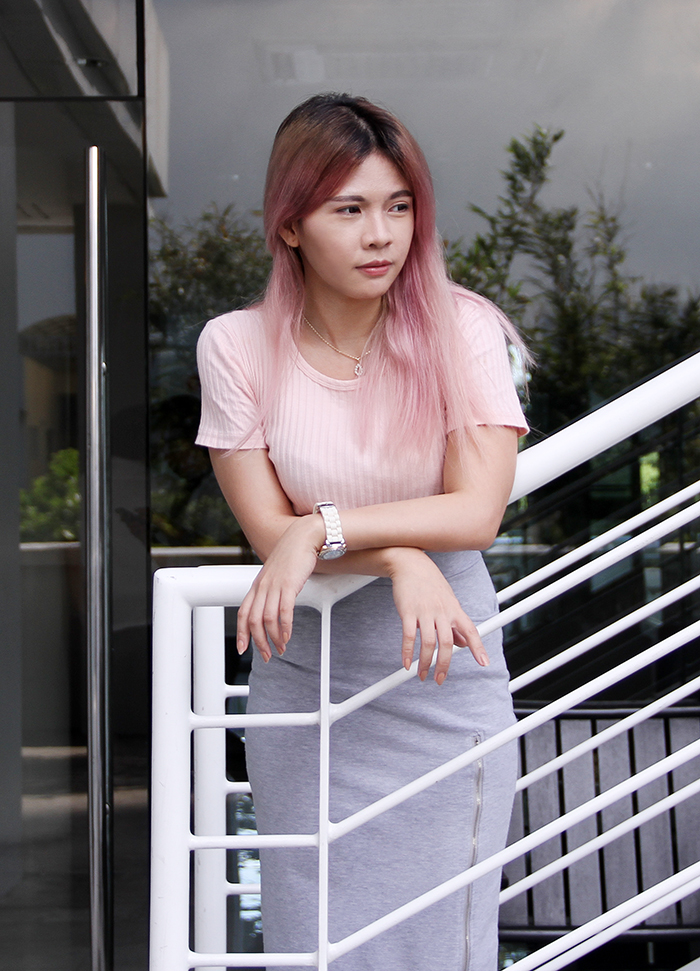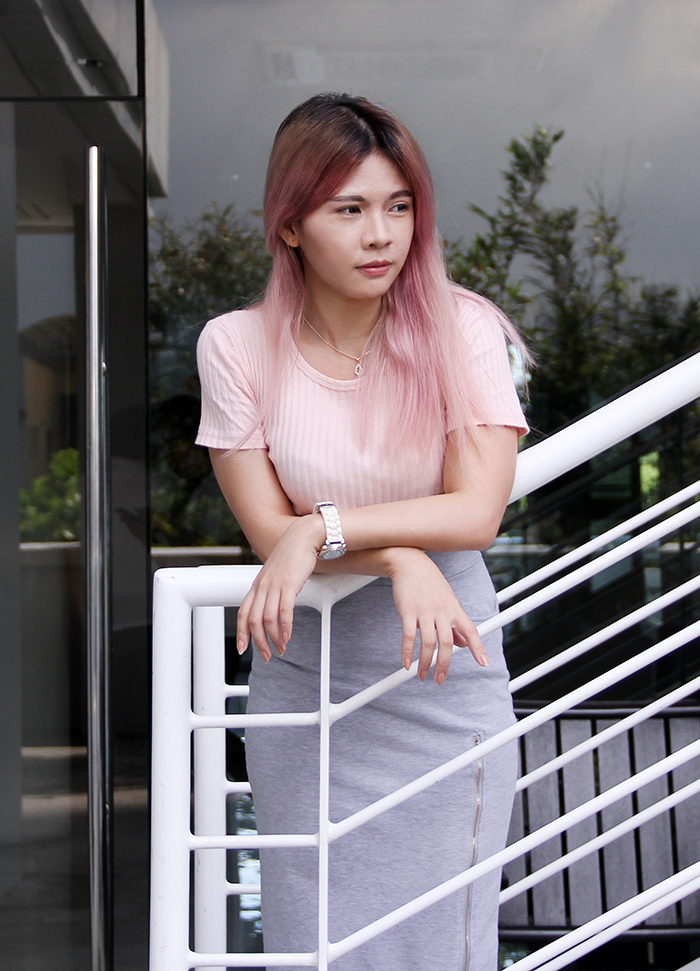 Whenever I wear basics for workweek, I can concentrate with work more. I don't have to think a lot about the things going on my outfit. I don't have to worry about familiar issues such as messy hair, greasy makeup, accessories that keep on banging the keyboard, or tired legs from wearing high heels. Sounds familiar? Is power dressing killing your productivity at work? Or is it the other way around? Share your thoughts down below.