Went to Ping Pong Diplomacy at SM Aura after running some errands near the area. This restaurant offers classic Chinese dishes with a twist!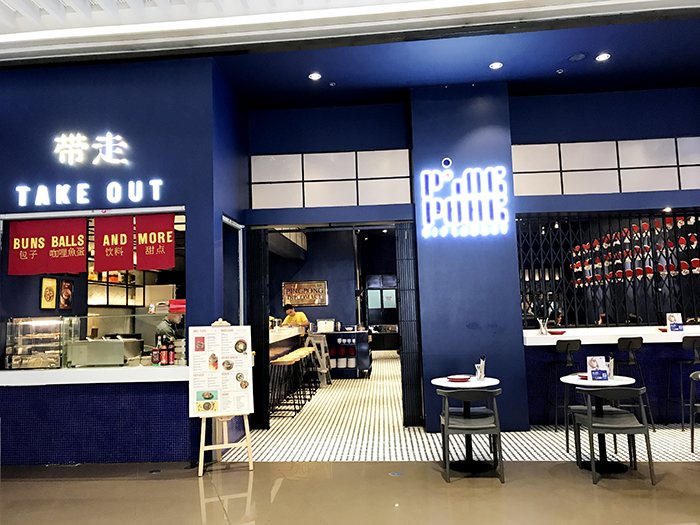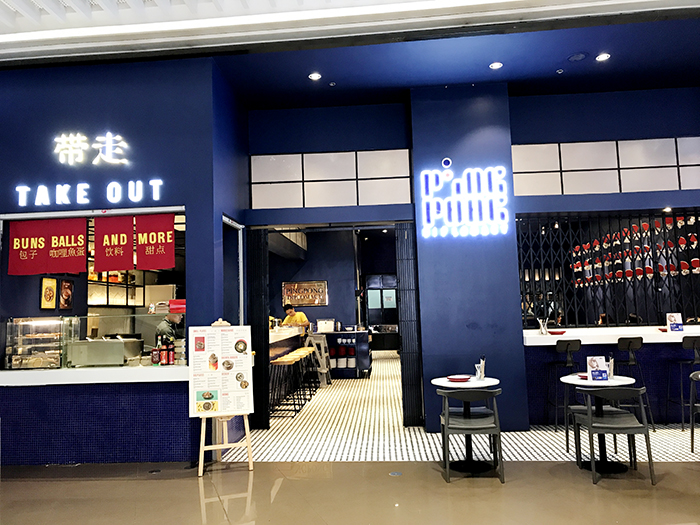 The place is a little dark but very peaceful. The ambiance here beckons you to take it slow and enjoy your meal. I like dining in Chinese restos with no hungry humans around. Love the Hong Kong street vibe, the mix of old and new interior pieces, and the hands with ping pong rackets on the wall! I just wish there were actual ping pong tables.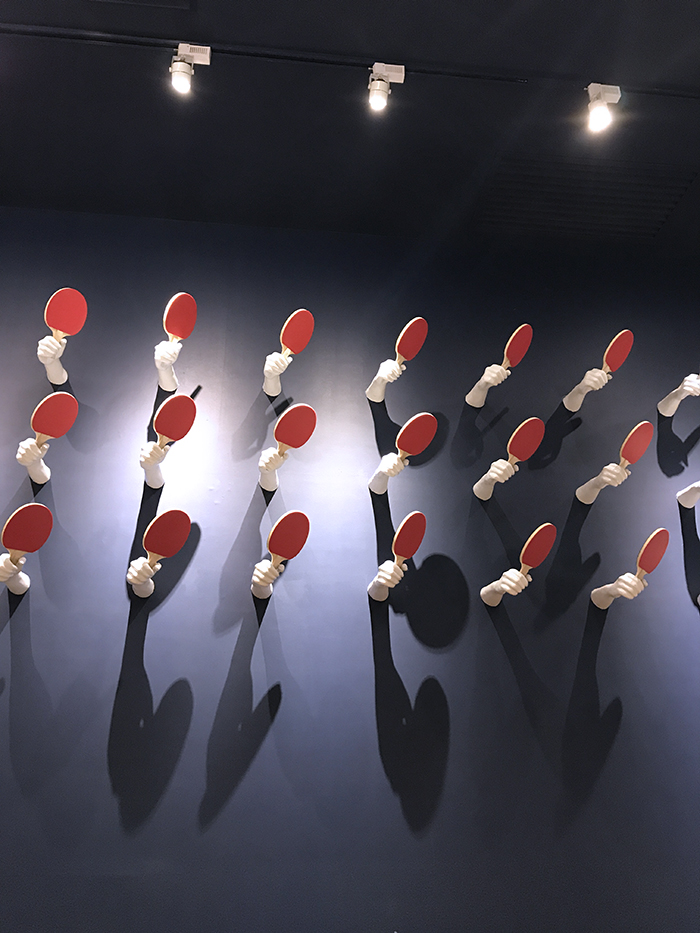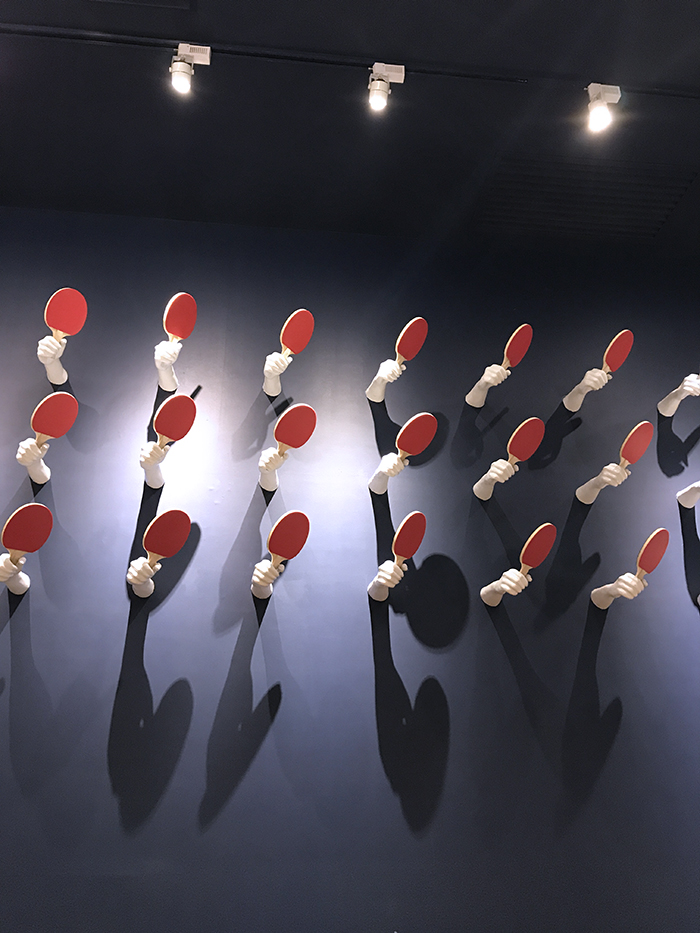 Then they handed us this classic-looking menu. Ancient times, yo.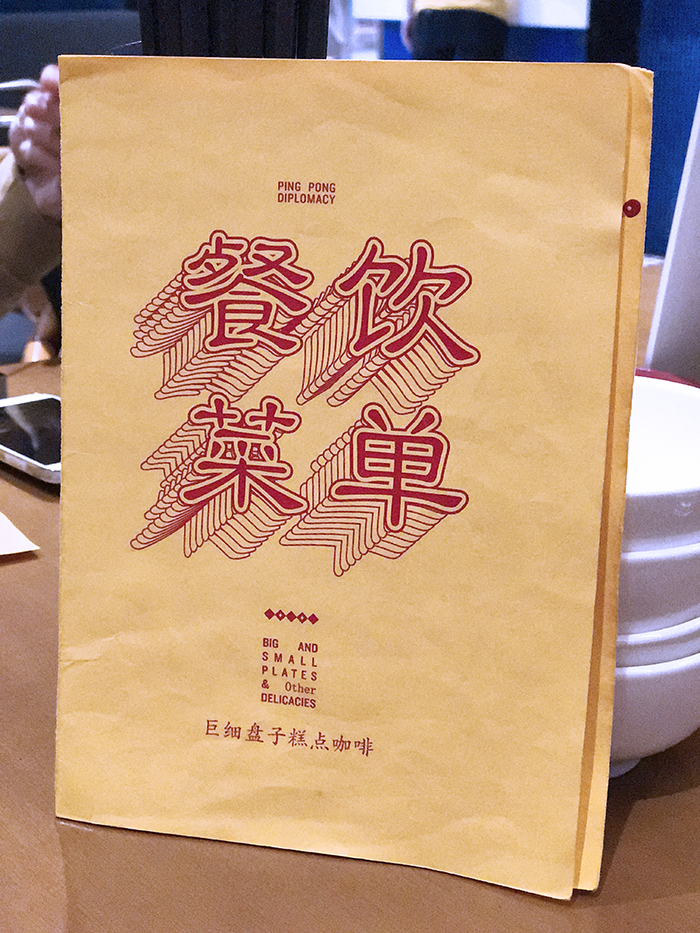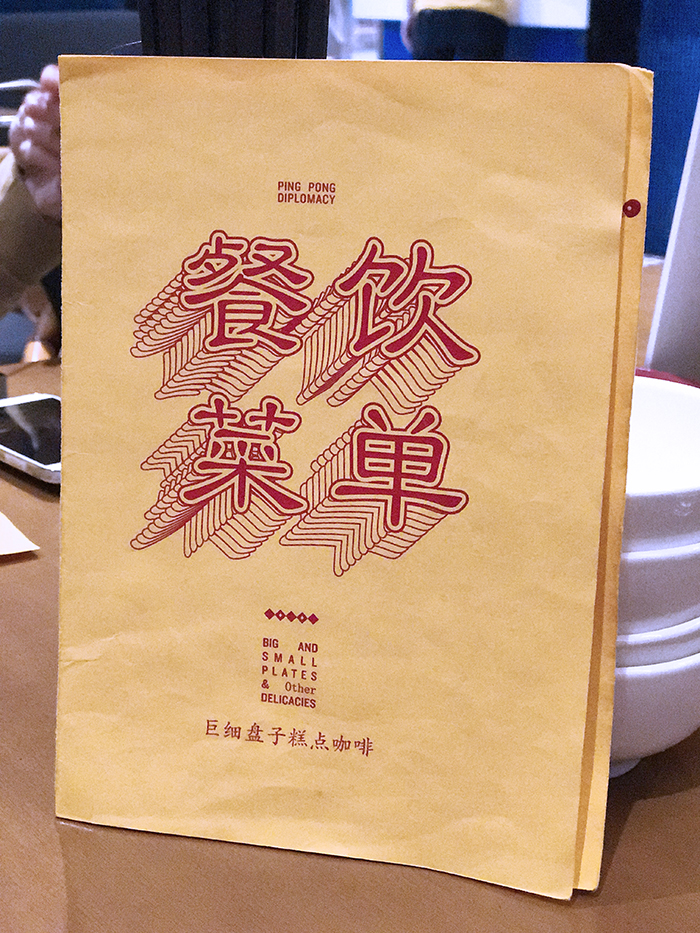 We started off with Ping Pong Wings (Php320). It's crispy chicken seasoned with 12 Spice Blend, Crispy Leeks and Sweet Pickled Cucumbers. The flavor is so unique and I like the fact that they played around with the spices instead of salt or some salty seasoning. Best paired with HK Milk Tea (Php85).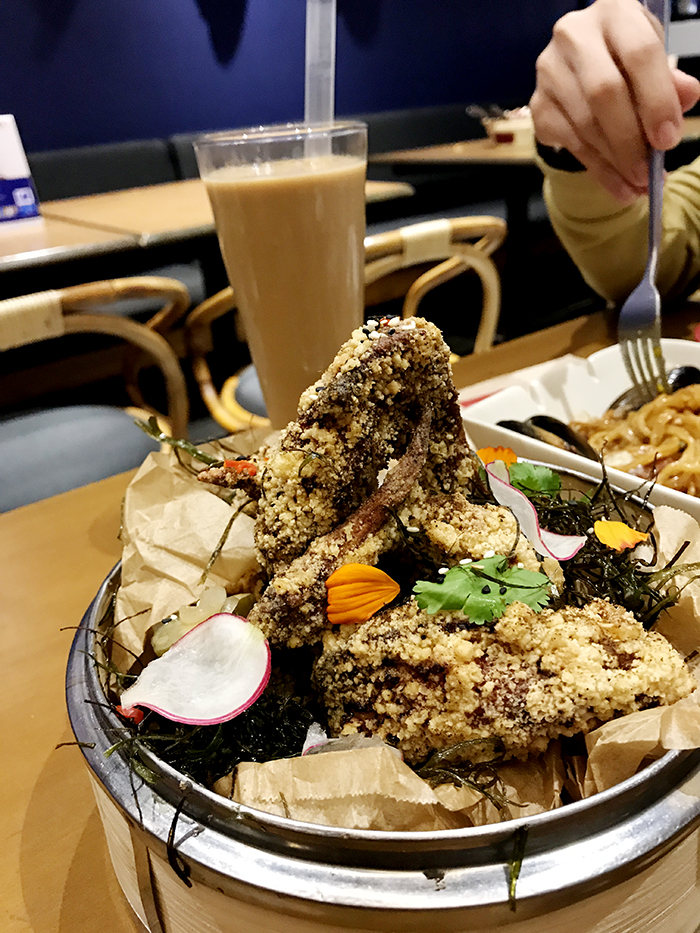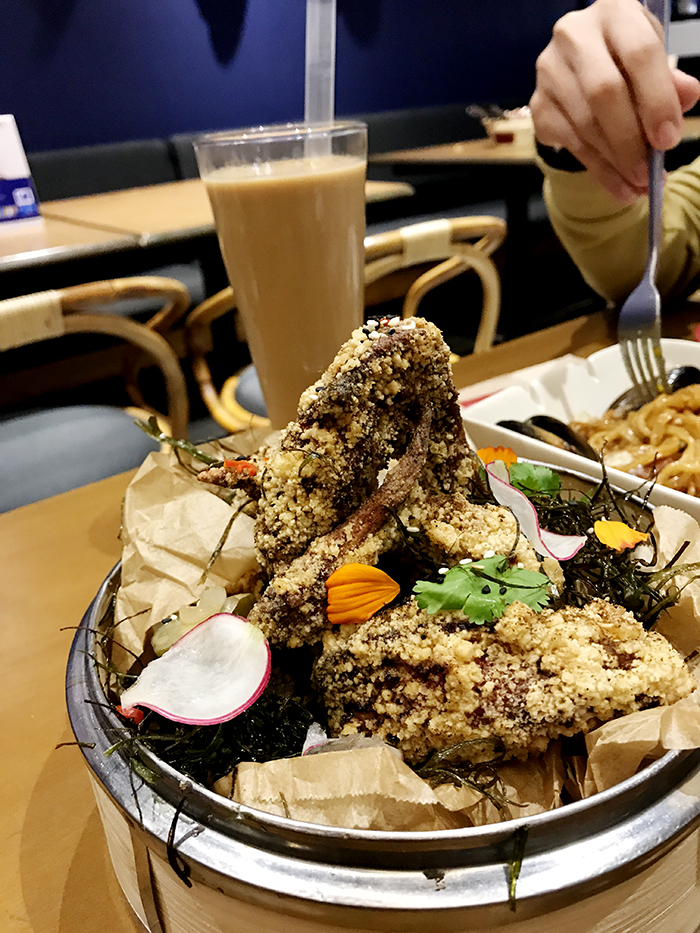 My favorite is the Surf and Turf Noodles (Php295). It has blue mussels, char siu and 63c egg on top and a unique oriental sauce. Wish I could have this dish every merienda time!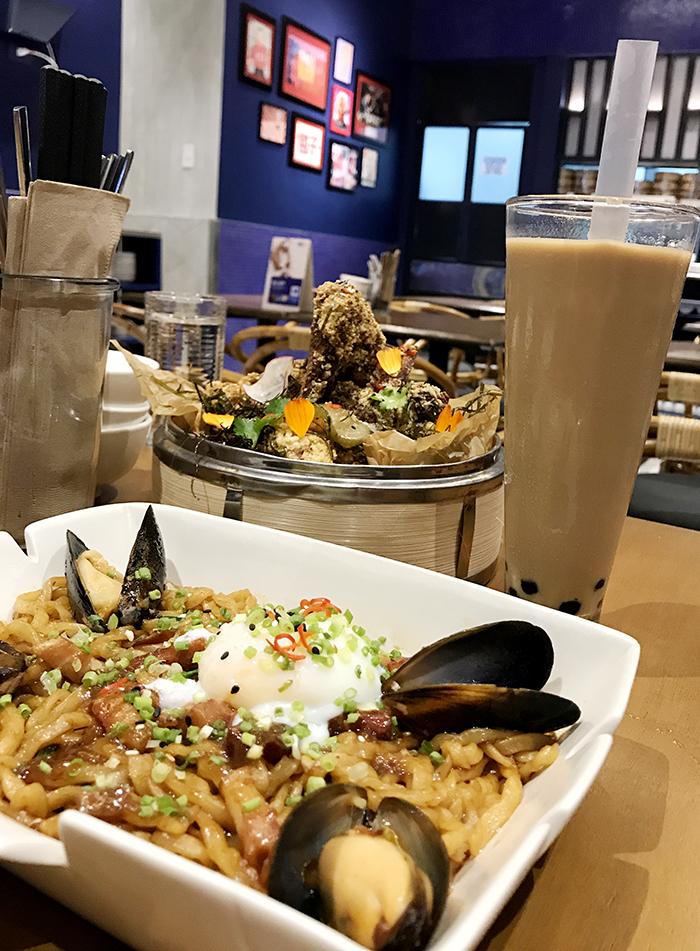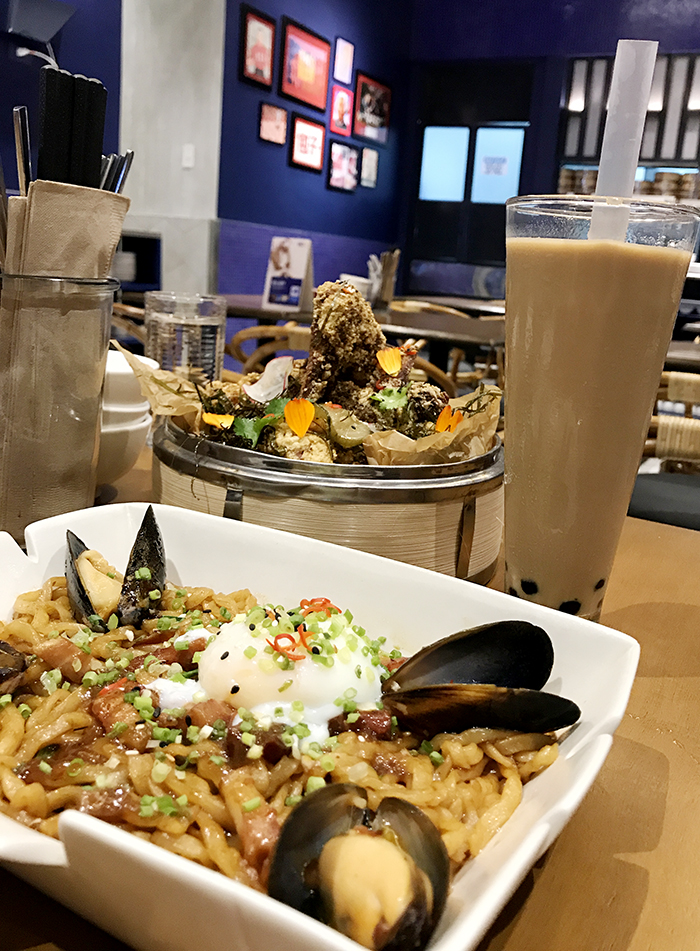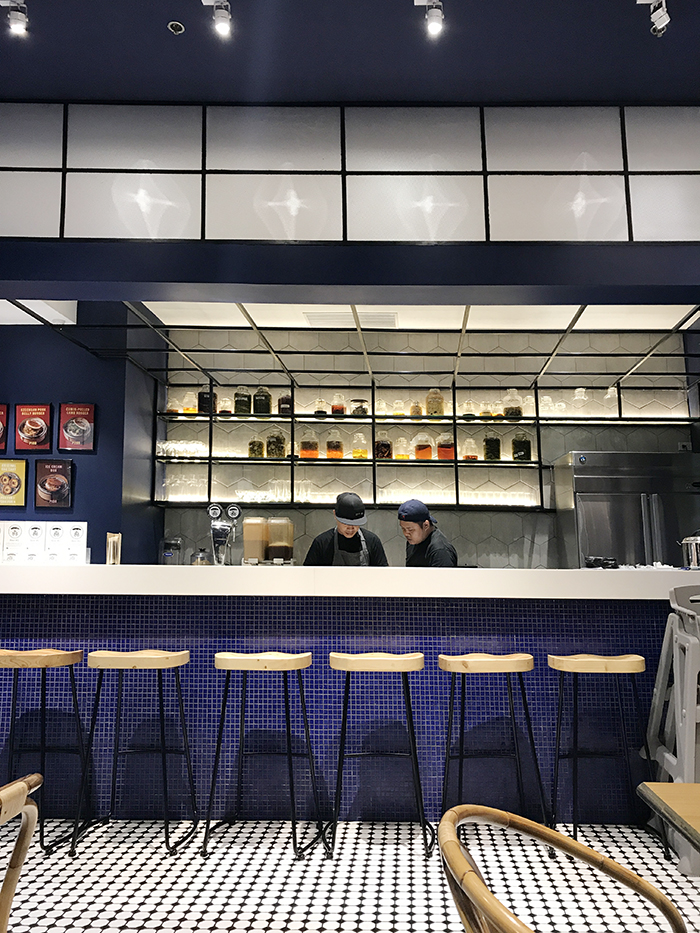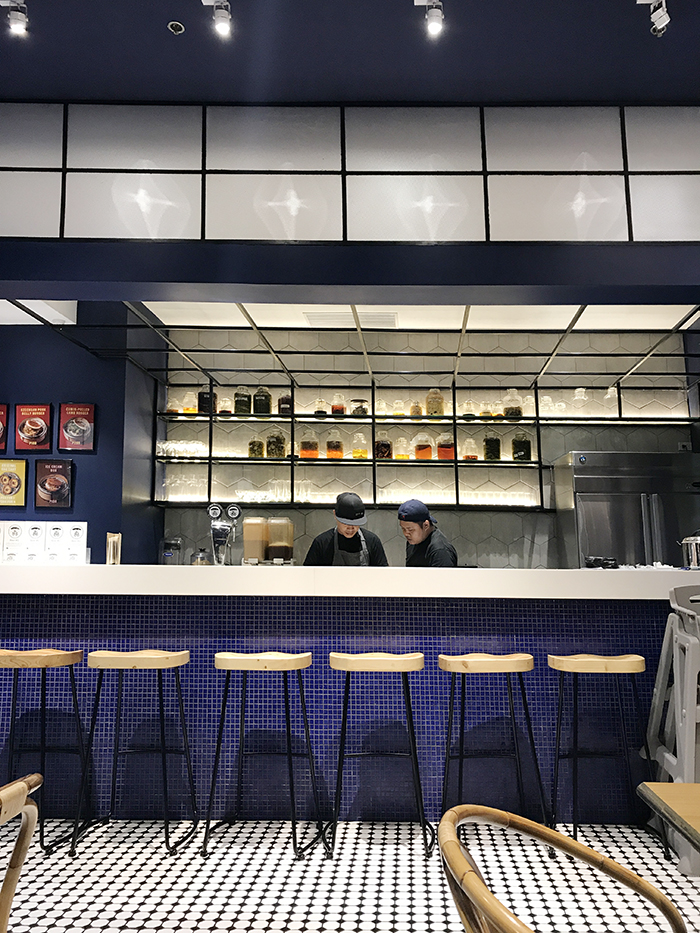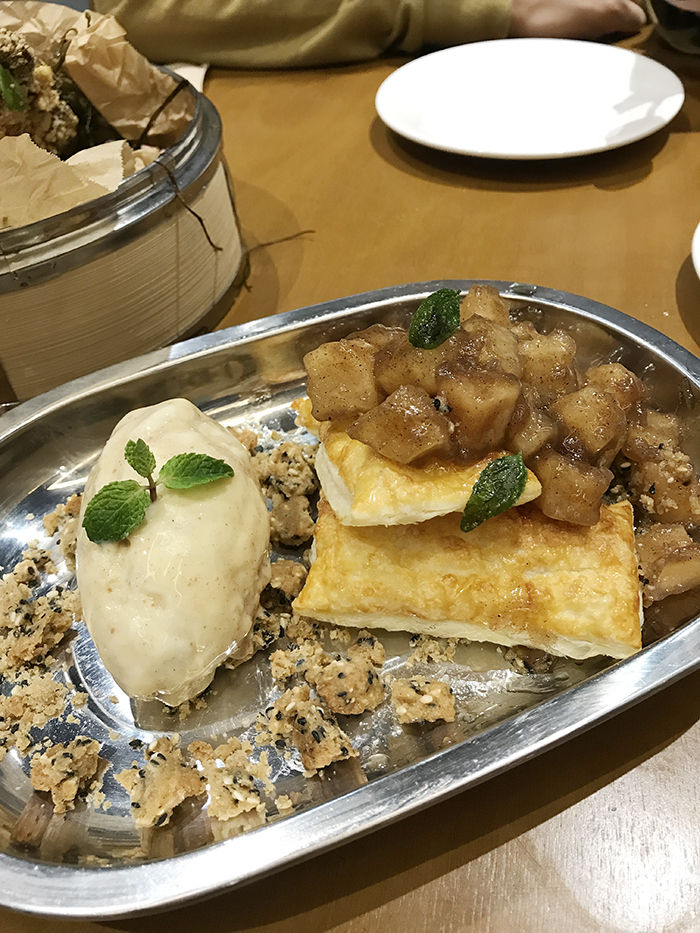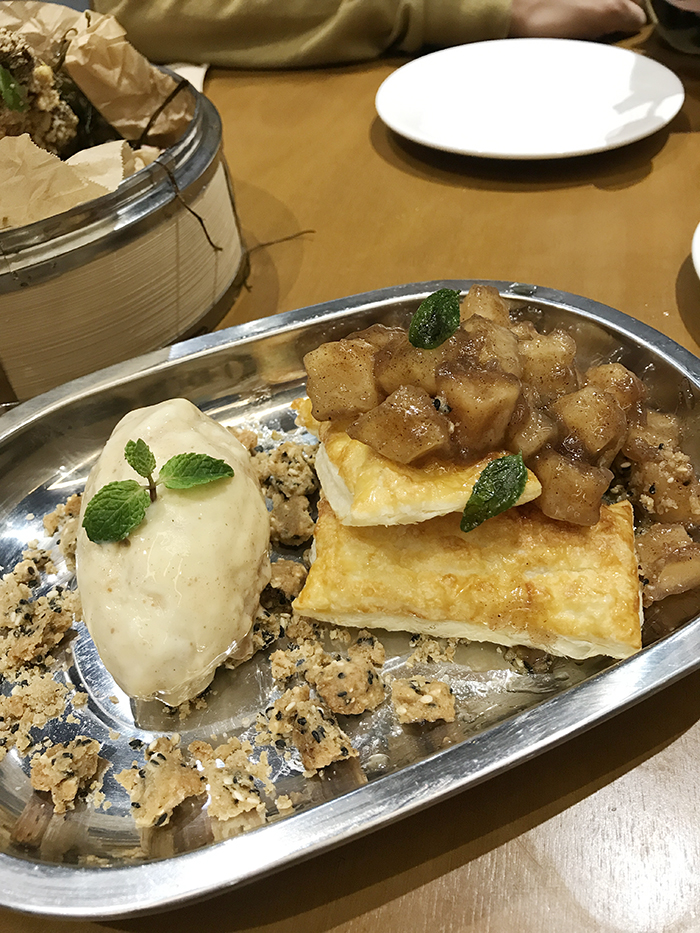 We did not leave without trying out ther dessert. I chose this Jicama Pie (Php220) which reminded us of apple pie with a scoop of ice cream. The plate has a puff pastry, Jicama compote and a very sweet Five Spice Ice Cream. It's pretty good however, I never really like the idea of scooping ice cream with a bread.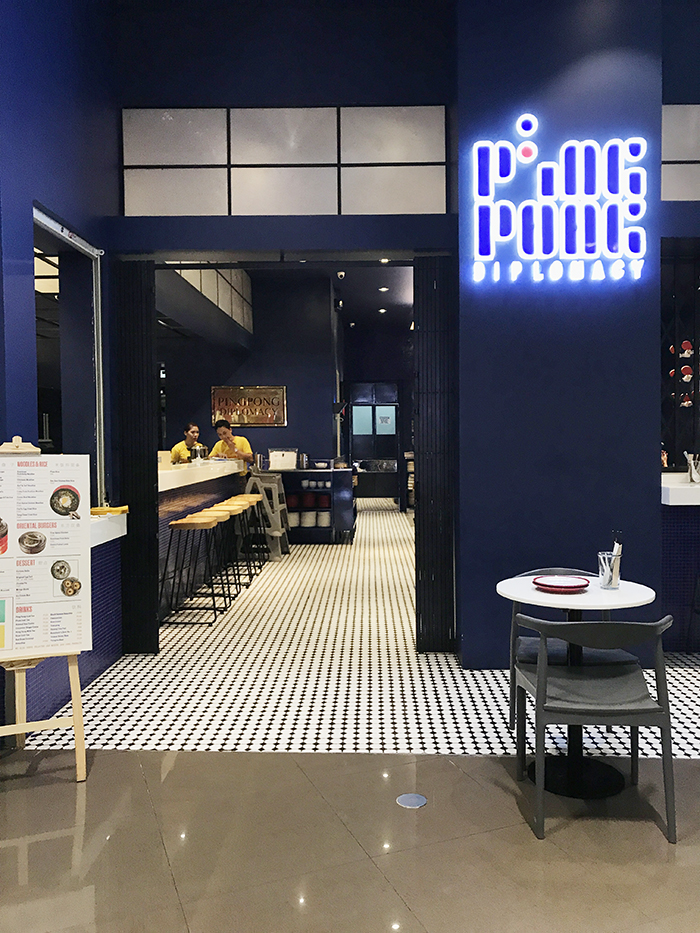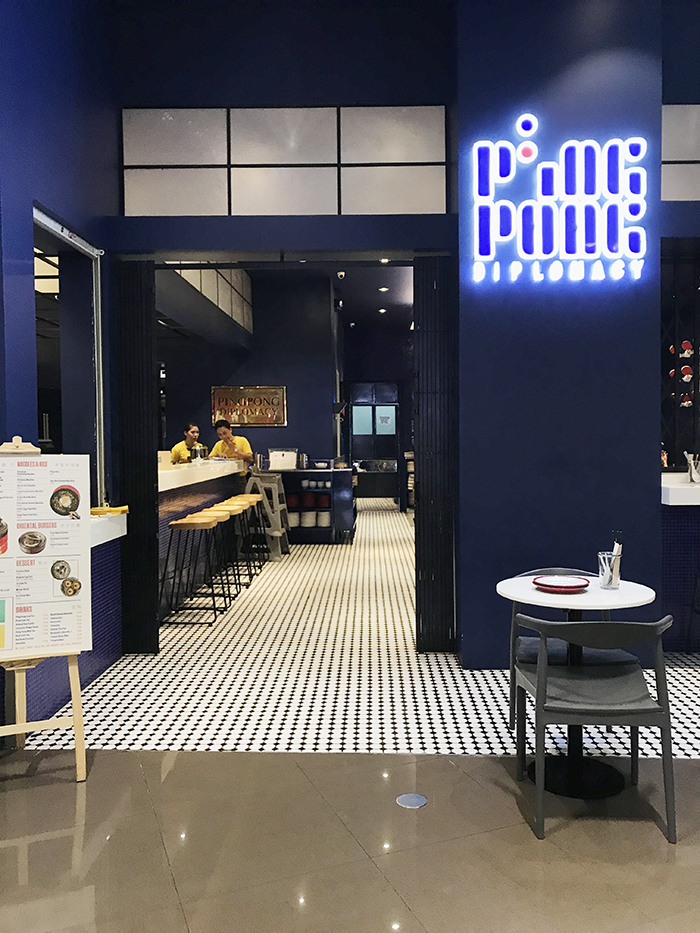 If you're craving for Chinese food but want to stay away from the usual dimsum place, Ping Pong Diplomacy is the place to be. On our next visit, I'd love to try their egg tarts, the fortune balls and the cranberry tofu!
Ping Pong Diplomacy is located at the Third Floor of SM Aura Premier, Bonifacio Global City, Taguig City. For inquiries, please call 02 960-4271 or follow Ping Pong Diplomacy on Facebook and @pingpongdiplomacyph on Instagram for more information.
Last Updated on 6 years by Carizza