Sharing my #EverydayExtraordinary experience at 26th St. Bistro. This cafe is actually my go-to place whenever I have errands at Net Park building and just last week, I was invited to an exclusive food tasting session of Coffee Bean and Tea Leaf's new menu. If you are not familiar yet, 26th St. Bistro is an elevated The Coffee Bean & Tea Leaf. It captures the essence of the brand, but takes the cafe experience to the next level. They serve full-course cuisine that's delightfully different and distinctively delicious, made with the same passion for quality and handcraftsmanship they put into their coffees and teas.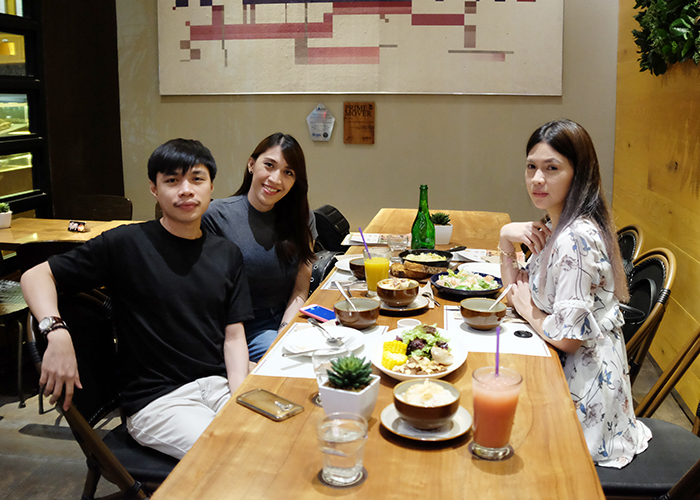 That night, I invited Eton and Paris to join me. We started our meal with a classic French Onion Soup. This soup is slowly cooked with caramelized onions, making it rich and tender, topped with chunks of sourdough and melted mozzarella. This bistro classic is a perfect start as it makes any customer feel at home. Bon appétit!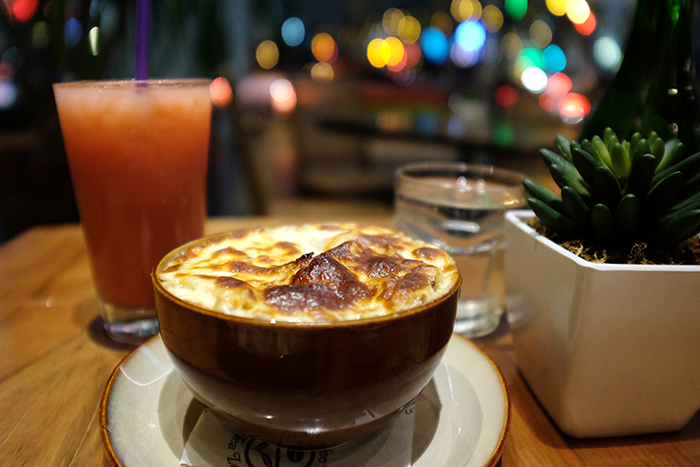 If there's something I'd order over and over again, that would be their refreshing plate of Shrimp and Pomelo Salad.  It has all the components that I truly enjoy. The Thai version is my ultimate favorite but I think this version is good for those who are not really into Thai food just like Paris. While the coconut flakes gives a unique taste, this mélange of traditional ingredients actually has innovative and clean flavor.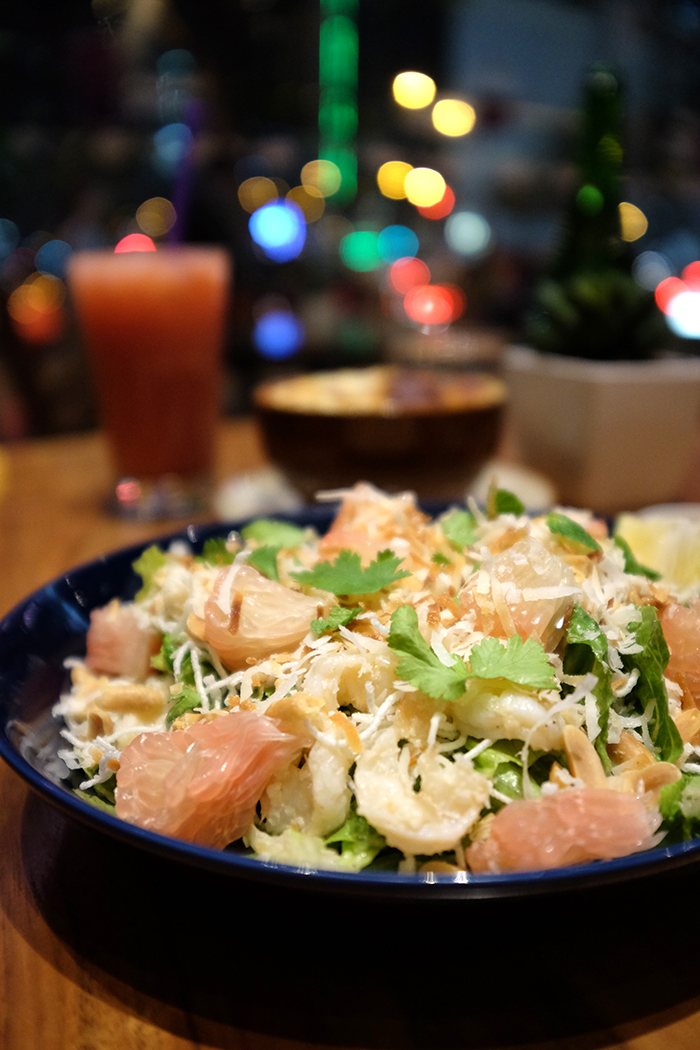 26th St. Bistro's Mac & Cheese is made of Fusilli topped with a rich provolone, mozzarella, parmesan cheese and bacon bits. With every bite, you would definitely know that their mac & cheese has no artificial flavors nor preservatives on it. I love the natural taste of cheese all mixed in one dish.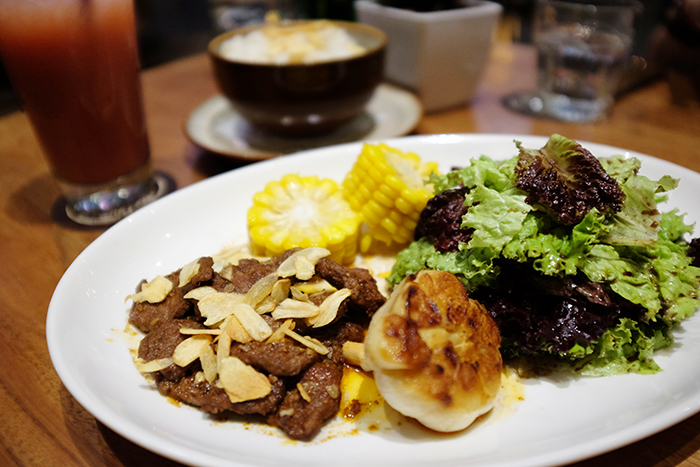 Sorry for ordering a well-done Garlic Steak but this is how I wanted it. The lola in me said so. It has corn and greens on the side that makes it a great meal any time of the day.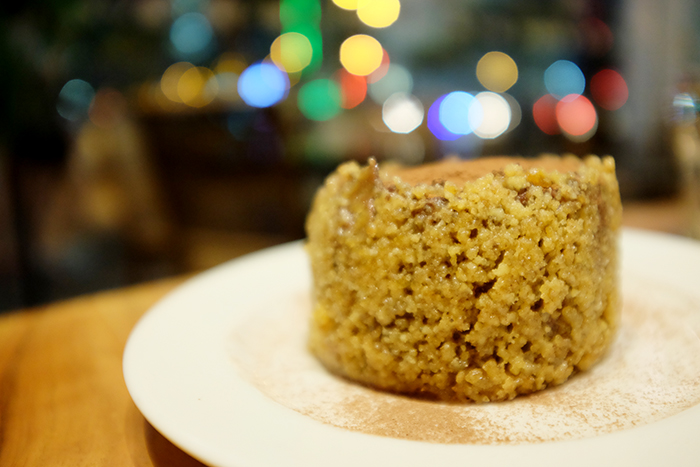 Glad to find out the Nono's Chocolate Oblivion is available here at 26th St. Bistro too! This perfectly baked moist cake gives an extraordinary sweet ending to our meal. Now I can't wait to go back and spend time with friends here more often!
Make your #EverydayExtraordinary too at the 26th St. Bistro by Coffee Bean and Tea Leaf. Visit them at Net Lima, BGC or at Shangri-La Plaza, East Wing. For more info, follow @26thstbistro on Instagram.
You might also like