Without makeup, I used to look perpetually exhausted because of dark circles and puffy eye bags. Genetics play a big role and of course, this stressful lifestyle isn't helping either. I've tried gazillion of eye creams, serum, eye patches, and DIYs but none of them actually lighten my dark circles nor improve the appearance of my eyebags. They make my eyes feel relaxed and look lighter for a couple of hours but that's it. Imagine, I've been wasting a lot of money and time hoping that a magic potion can help me with this problem. Concealer is doing the job on my dark circles every day however, the bag creases are still obvious.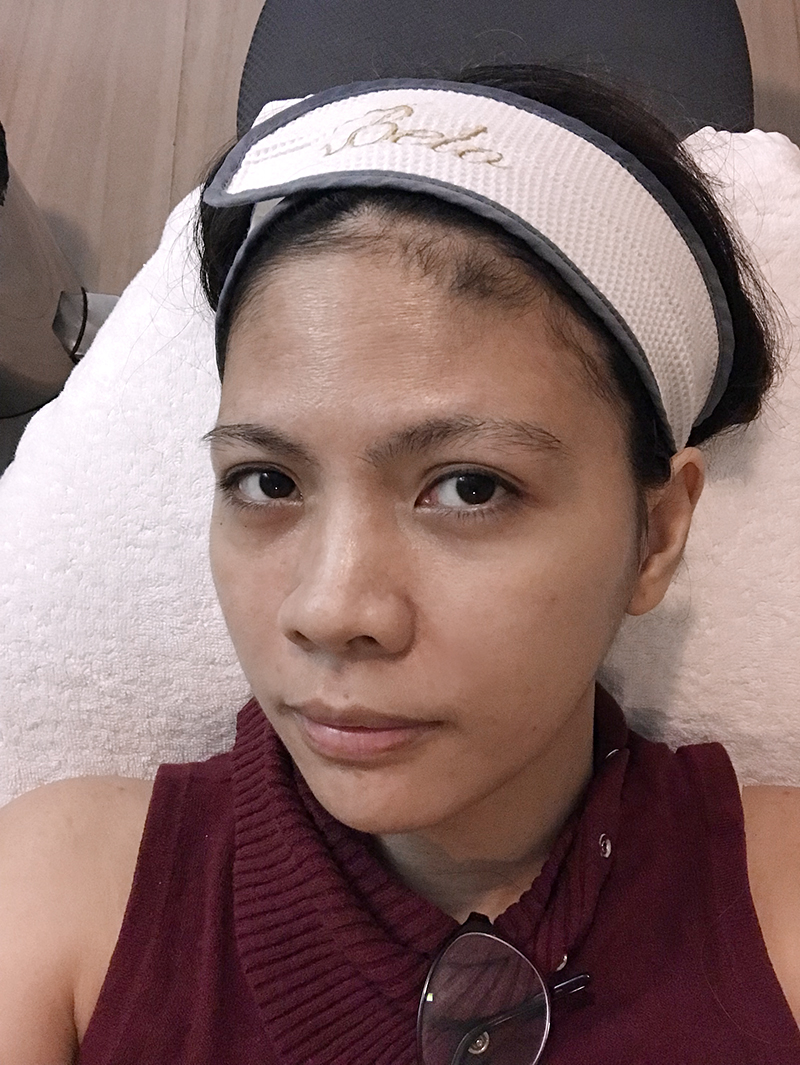 No makeup | Dark eyebags
Maybe some of you would say this is just kaartehan but for me, it's more than that. I've been dealing with dark circles since grade school and yes, I was bullied because of it – during the most difficult time in my life – when we had a series of family problems, when my daddy had stroke, and until he passed away. My classmates would say I look like an addict or call me 'rehab'. I remember a concerned student approached our teacher and told her about my dark under eyes (they accused me of drinking too much Cali when I only tried it once as this classmate told me it tastes good – and hello, after a couple of years I realized it's a non-alcoholic drink) and then our teacher asked me some embarrassing questions in front of everyone which only made the bullying worse. :-/ But past is past. I just want to get rid of my eyebags because it's not aesthetically pleasing and it makes me look old. Sige na nga, it's 50% kaartehan!
Since eye creams don't help much, I decided to seek help from different clinics on what is the best procedure or treatment for eyebag and dark circles. The eye area is a very serious area and a very important asset (haha!) so I decided to do it at Belo Medical Group.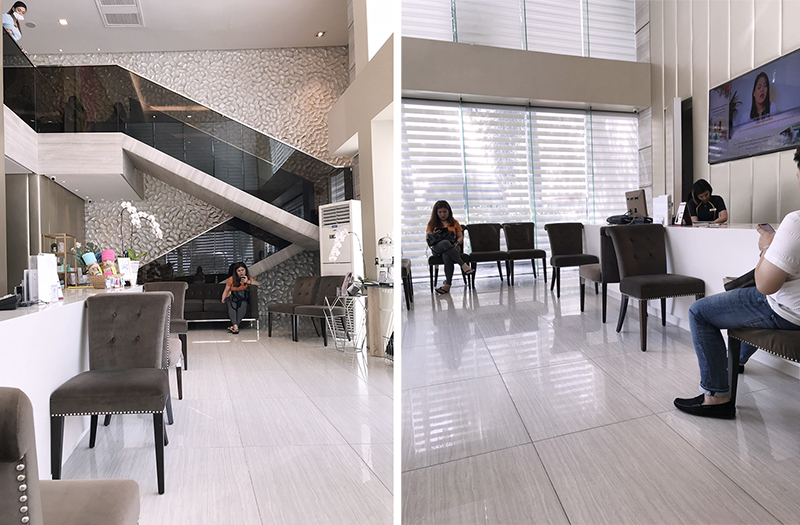 They've recommended different options as I have 4 different problems on my eye area – eyebags, dark circles, fine lines and the veins around it. OCness. But I really wanted to lessen the droopy look and panda eyes so I underwent lower blepharoplasty to reduce the bags then avail the recommended treatments one by one.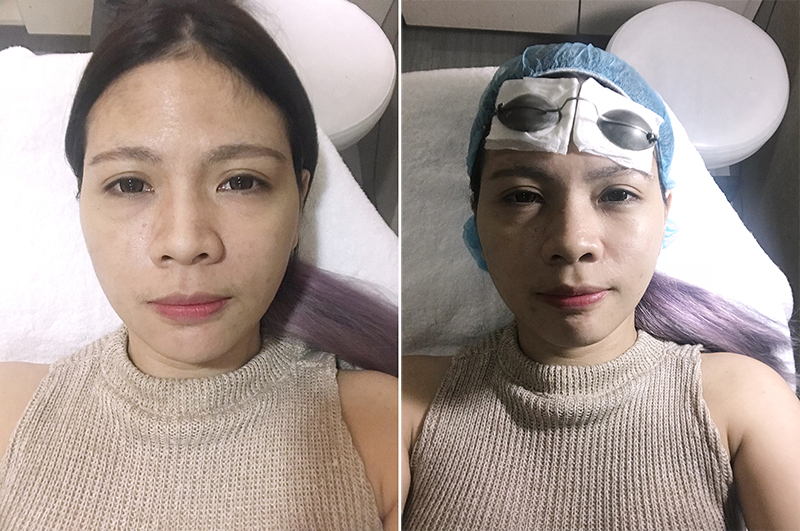 One of my favorites is the Revlite procedure for the whole face. It's a non-invasive laser treatment which targets melanin deposit to effectively lighten skin and deliver a more even tone. On my first treatment, however, I got so many rashes on my face because of trauma/irritation. I was really scared of the snaps (pitik) even if it doesn't really hurt. It happens when the laser glides on facial hair and I am so balbon so imagine how I had to brave all those snaps! This treatment targets dark areas such as acne scars, fine lines, wrinkles, visible pores, facial veins and redness. You can also try this treatment on different body parts too such as on your underarms, elbows and knees.
No Foundation | With Kilay + Lipstick + Contact Lens
The new and improved machine is now called Angel Whitening Laser and it has the Panda Eye mode, which is specifically designed to lighten dark circles. If you notice, my eyes look droopy before because of eyebags but after a couple of treatments at Belo since the start of the year, it improved a lot.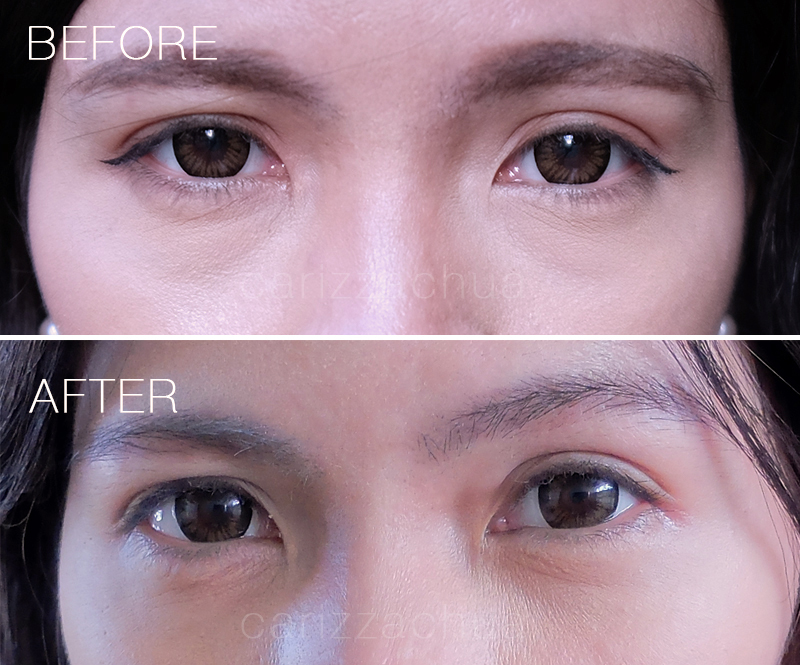 I sometimes don't even wear concealer anymore! And it also takes away the facial hair, making my face look clearer. Belo not only helped me lighten my dark under eye but also made my face brighter and clearer. Since I cannot control stress and sleepless nights, I'd be continuing this treatment every month so I don't have to deal with extreme eyebags and dark circles ever again.
PS: Just a thought. I am quite worried if this laser treatment affects eye sight over time. Doc said this is just a mild laser treatment which doesn't penetrate beyond the skin but still wondering since they had to cover the center of the eye with a tool during the procedure. So far, my lens grade is still the same.
CLOSED: To thank you for always supporting this blog, I'd be giving away a Belo Summer Travel Pouch Bag to one lucky commenter of the month! Double the chances of winning by joining my Instagram giveaway post. I will announce the winner by the end of the month on my Facebook page and Instagram account. Good luck!
You might also like