Time to peel and feel luxurious with Megan Peel-Off Gel Mask with Gold Collagen! First time to hear about this brand so I was really excited to open the package and see what's inside.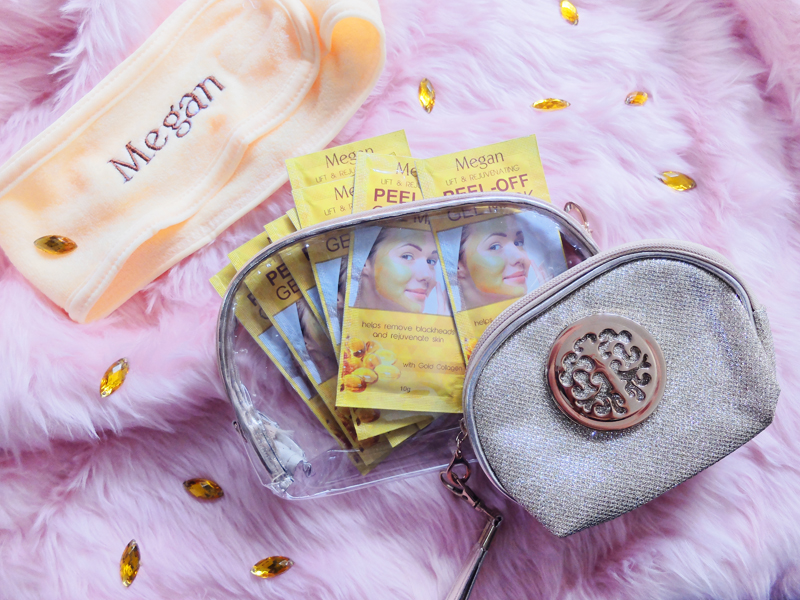 Ooohh, what a treasure. I got a see-thru and a gold pouch as well. Megan Lift and Rejuvenating peel-off gel mask contains gold collagen, which helps remove blackheads and rejuvenate skin, giving you that radiant, young looking skin.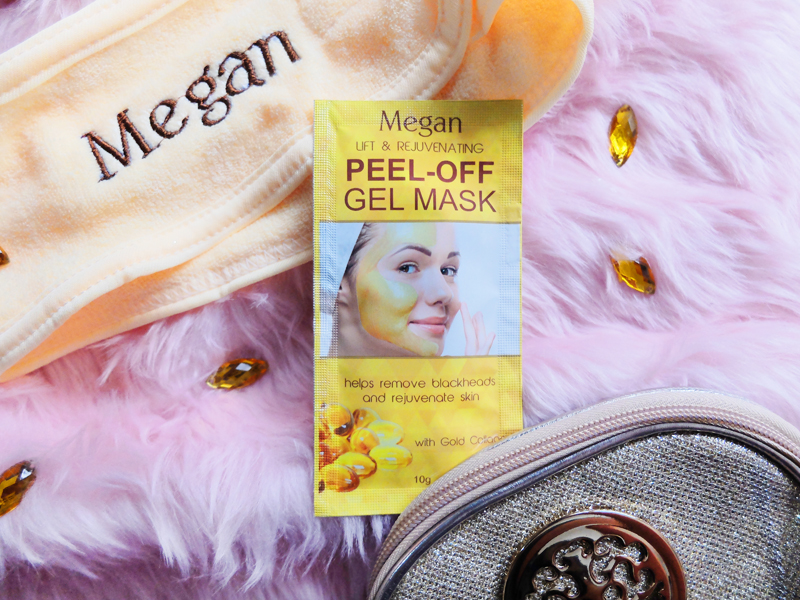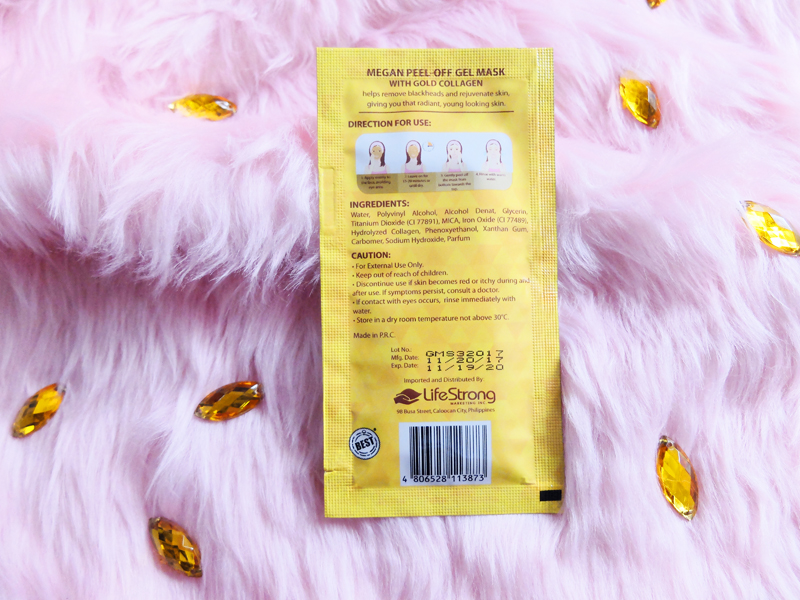 So you get 6 pieces for only Php180 which makes it Php30 per sachet. That's so affordable! Now let's see how it works.
How to use: Apply evenly to the face, avoiding the eye area including your eyebrows if you don't want them peeled off! Leave on for 15-20 minutes or until dry. Gently peel off the mask from bottom towards the top. Rinse with warm water.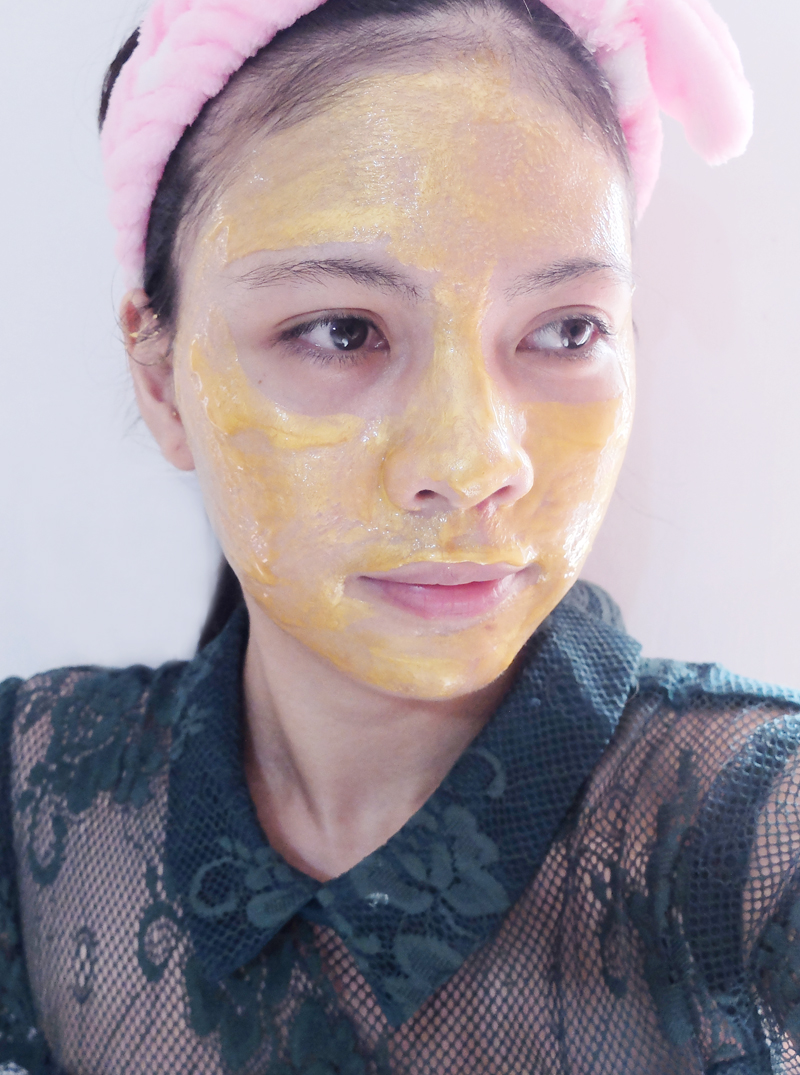 I think I have a huge face that one sachet isn't enough to fill up the entire area. Haha!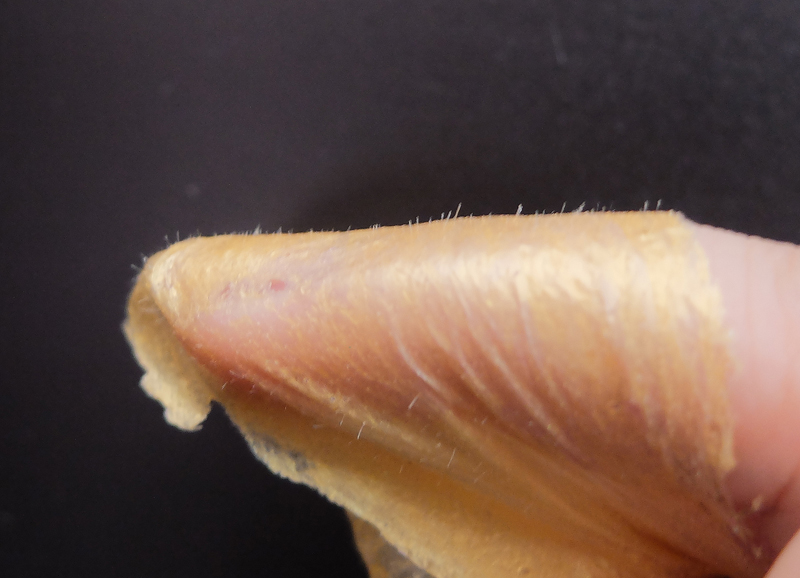 So when I removed it, I noticed some whiteheads, dead skin and facial hair were peeled off. I think it was not effective in removing blackheads but it definitely made my skin feel smoother after use. It could be a good alternative to revlite imo hahaha. Nothing impressive but I am satisfied with this product. It's something that would make you feel regal in your own skin without spending a lot.
Would you like to try Megal Peel-Off Gel Mask too? Leave a comment below and I might just pick another lucky winner to bring home the rest of the package!
You might also like