Whether I like it or not, there are only two months to go before I hit the 30s! I'm prepping myself for the beauty habits that I should adopt as early as now that's why when I was asked to try skincare supplements, I said to myself, "This is it!" My body is starting to slow down. I noticed that my skin is getting more and more sensitive, hair is often dry and my pimples decided to move from my forehead (their favorite place) to the chin area! Everything is getting weird so the first thing I did was to choose lighter makeup and skincare products (if you observed). When it comes to food, I go for something light as well like salad, juice, vegetables, stew and anything steamed.
And of course, I try to nourish from within. Alongside the new beauty routine and eating well, I also give my skin the boost it needs to make it more radiant, healthy and blooming! Vitamin A-C-E is very essential to support overall health and now I started to take Blooming G capsules, a natural skin care oral health supplement.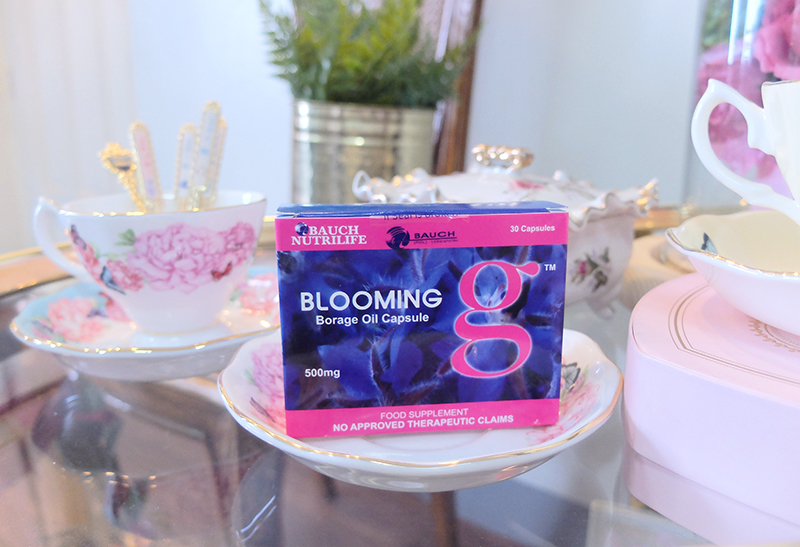 Blooming G is a Borage Oil capsule by BAUCHLab, an FDA-cGMP certified manufacturing company producing high quality medicines and supplements for Filipinos. Borage oil is packed with fatty acids like GLA/Omega 6 and anti-inflammatory properties that helps keep your skin healthy from the inside while taking care of your reproductive system.
This food supplement can help with the following:
– Dry Skin
– Stretchmarks
– Skin problems
– PMS
– Hormonal imbalance
– Arthritis
– Diabetes
– Menopause symptoms
– Better blood circulation
– Anti-stress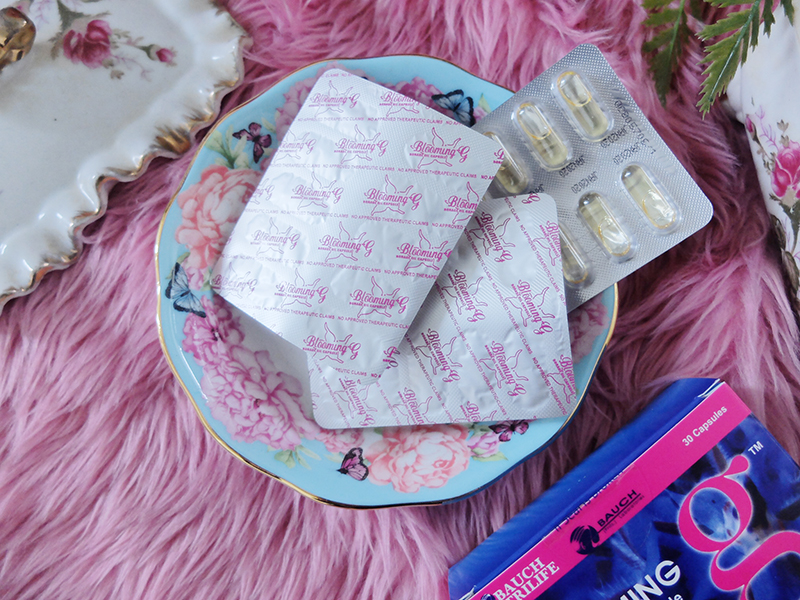 Php 750 / 1 box of 30 capsules (500mg each)
Considering that this is a local brand, I am really impressed with the packaging. Neat design, well-sealed and complete with all the information including the batch number, manufacturing and expiration date.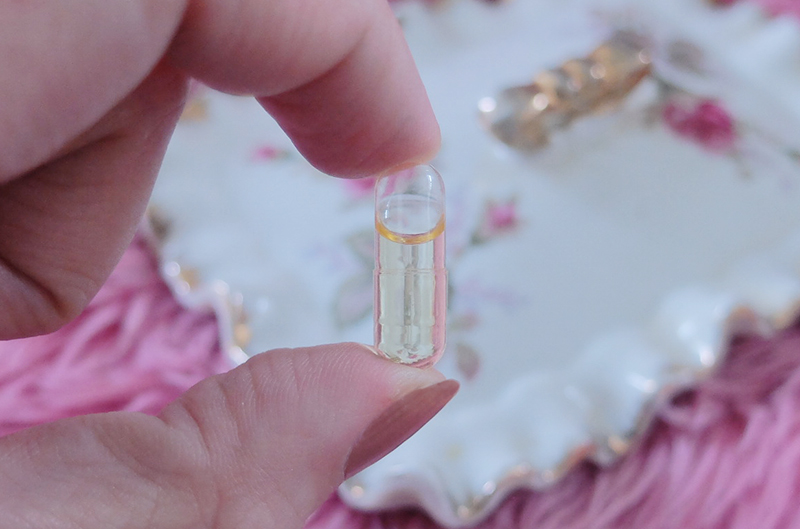 The capsule contains a golden yellow coloured oil extracted from the borage wildflower. You can actually take it orally or apply it directly on your skin.
At first, I thought ingested supplements can adversely affect the liver so I discussed this with my physician. She said that any supplement when used in high dosage can affect the liver but there are greater risks with bodybuilding and weight-loss supplements. Borage may prolong bleeding time so she told me to observe my body and take borage with caution just like any other supplements.
I started taking this supplement this month. I take one capsule every morning, after breakfast and so far, so good.
What I noticed:
– Product is FDA approved
– Pimples popped but some stubborn whiteheads under my lips was pushed out easily too!
– T-Zone is less oily
– Less dry feet
– No PMS this month
– Less bleeding during my period (which is weird)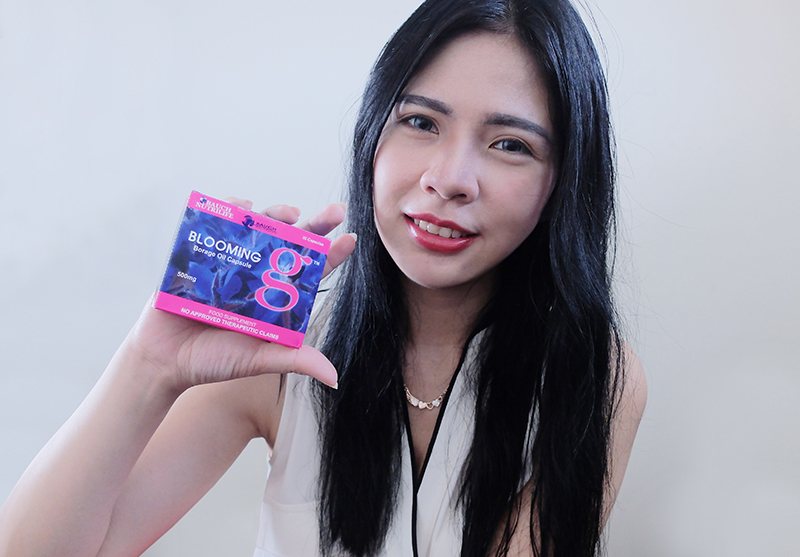 I would say my skin now looks dewy, not oily. I noticed that because at around 2-3pm at work, I normally do some retouch and blot oil from my face but now I have to think twice if I should blot or not because I don't look oily at all. I still blot anyway but having second thoughts is actually a big difference. I also noticed a slight change on parts where I have very dry skin like my feet. It doesn't feel extra dry lately. I haven't finished the entire box yet but I am already happy with the initial results.
If you want to take your skincare routine to a higher level, this could be the right skin-boosting supplement for you – especially if you have dry skin. You may reduce intake when you already achieve the results you want. In case you're curious to try, Blooming G is available online and in Mercury Drugstores in NCR. Let me know how it works for you! You may use the code CARIZZABG when you purchase at least 1 box of Blooming G at BAUCHCARES.COM (for the first time) to receive a FREE Surprise Welcome Package! Click here to know how to order online and use the promo code.
PS: I was sooo busy last week and skipped this supplement. I noticed some pimples showing up on my chin. 🙁 Could be the lack of sleep, stress and skipping these supplements.
For more info, follow them on Facebook and on Instagram @bloomingGph or visit https://BloomingG.ph.