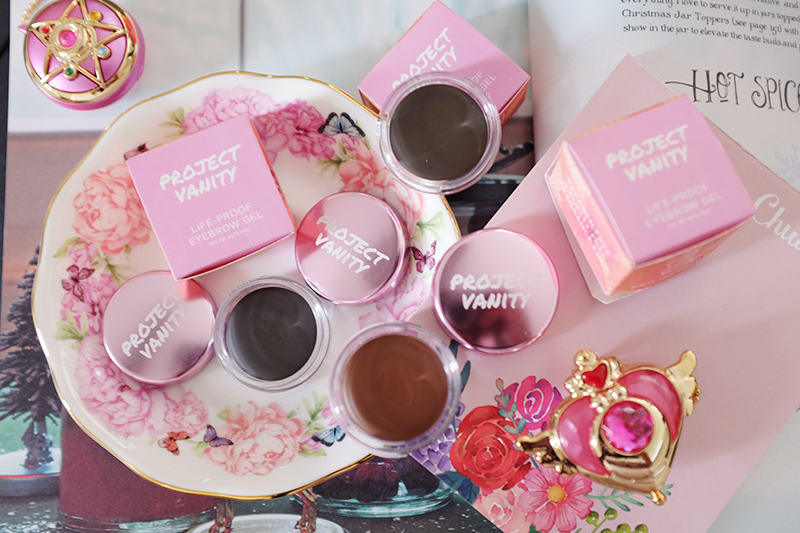 Look! It's the new LIFE-PROOF Eyebrow Gel, a collaboration between Ellana Minerals and The Project Vanity! Proud Ellana Minerals reseller here during Multiply days and that's where I got my daily allowance back in college. After school, I started blogging then I had a chance to work with Liz of Project Vanity 5 years ago for some of my early modeling stint and I've been regularly checking her blog back then for some beauty tips. So yes, two of my trusted local brands worked together to come up with the ultimate life-proof eyebrow gel.
I usually use a brow pen 'cause it's easy to use and doesn't require any makeup or drafting skills. It looks neatly inked but for events or business meetings, I definitely need something better and the answer to a more professional look is the eyebrow gel. I'm not really good with brow gels but let's see how this one will go.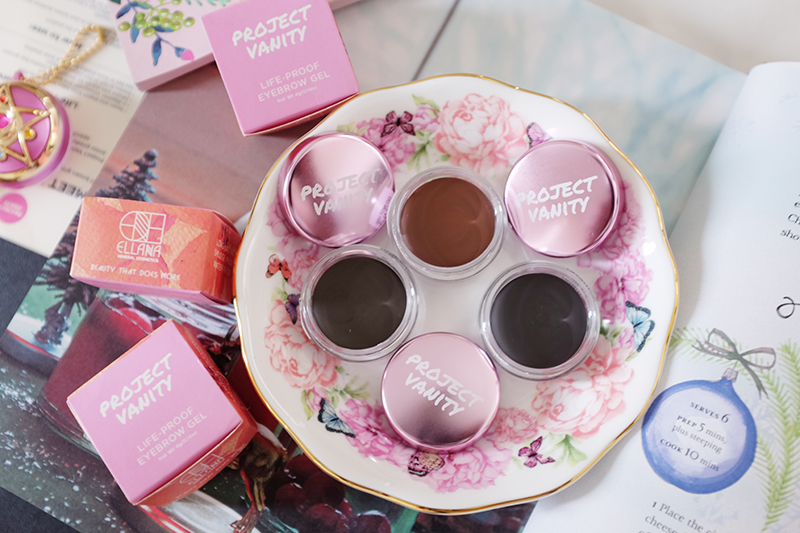 Php499 / 4 grams
The Project Vanity x Ellana Life-Proof Eyebrow Gel is packaged neatly in a box which has a combination of Ellana and Project Vanity branding while the gel itself is housed in a clear acrylic jar with metallic pink cap. I find everything chic so far except that there is no angled brow brush included. I mean, how about for the non-pro like me?
It comes in three shades – light brown, red brown and dark brown. You can even mix these gels together to achieve the right shade and match your hair color.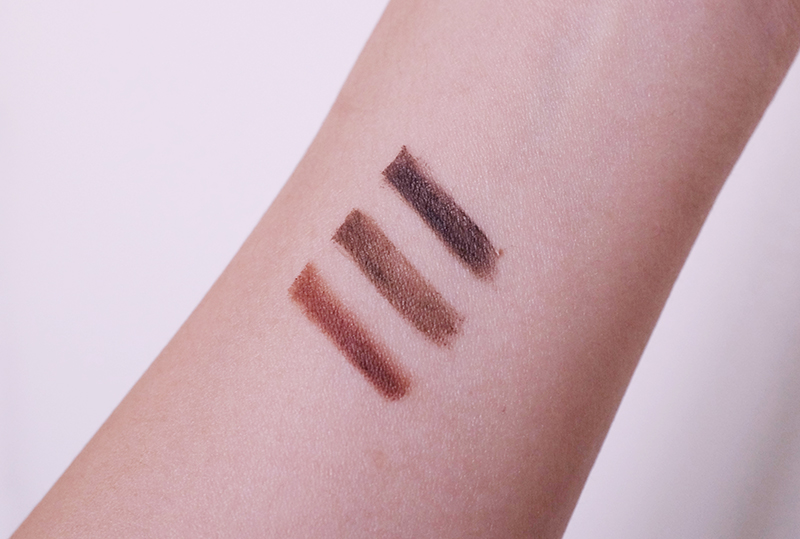 It has a mineral miracle pomade formula that creates a long lasting perfectly sculpted eyebrows. The product is also infused with Marula Oil which supports health and hair growth. So rain or shine, it'll be water-proof, sweat-proof, smudge-proof. Definitely life-proof!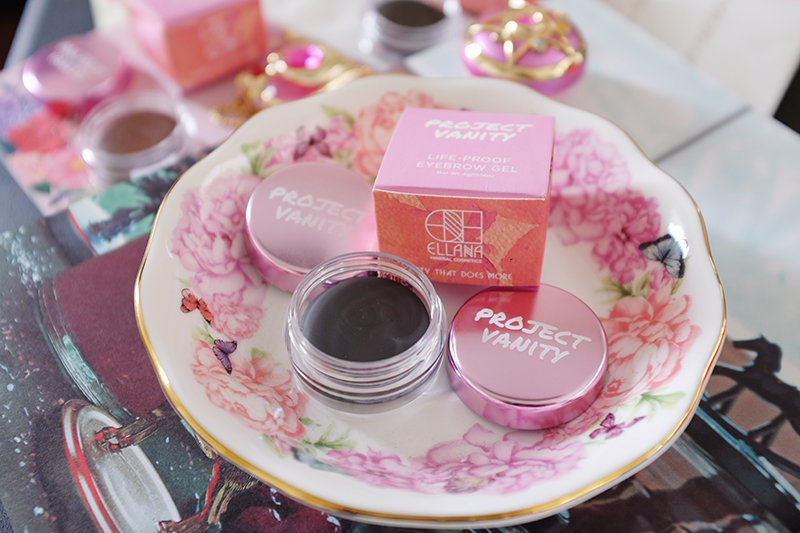 I tried using Light Brown and compared it to my brow ink pen. See how defined my eyebrows are on the right photo?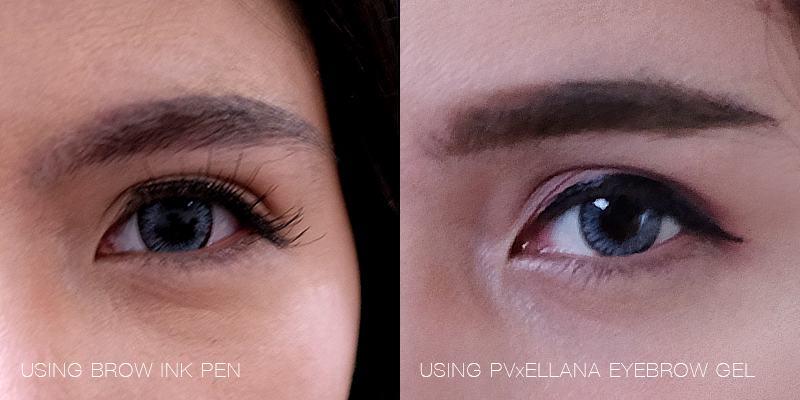 I am no pro especially when it comes to eyebrows but surprisingly, I didn't had a hard time applying the brow gel. I can say that this product made my eyebrows look more defined. It lasted the whole day until I remove it with a makeup remover. It doesn't smudge unless you rub your skin really hard (hello?) and I am happy to learn that this product is paraben free, fragrance free and cruelty free!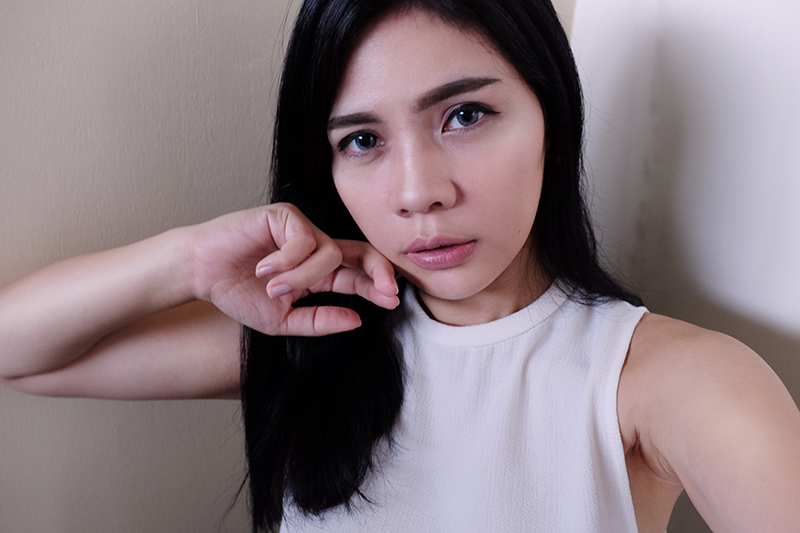 Though it may look too strong for everyday use, I am still very happy and satisfied with this collab cause it made my brows look perfectly groomed in just few strokes! This makeup is something that I would definitely use for events, work and business meetings. Or even on days when I just wanna feel bolder. It absolutely makes a huge difference!
You can purchase the product at these sites:
Project Vanity Online Store | Ellana Cosmetics website | Shopee | Lazada
Also available at Ellana Cosmetics counters nationwide.
You might also like