It's been a year and I have yet to compile all the good memories from our HK adventures! As mentioned in my last update, I'd love to keep more personal entries here in this blog as I am becoming more and more forgetful each day. One of the happiest was our very-out-of-the-business-plan trip to Hong Kong Disneyland just to see the latest Disney character, Stella Lou!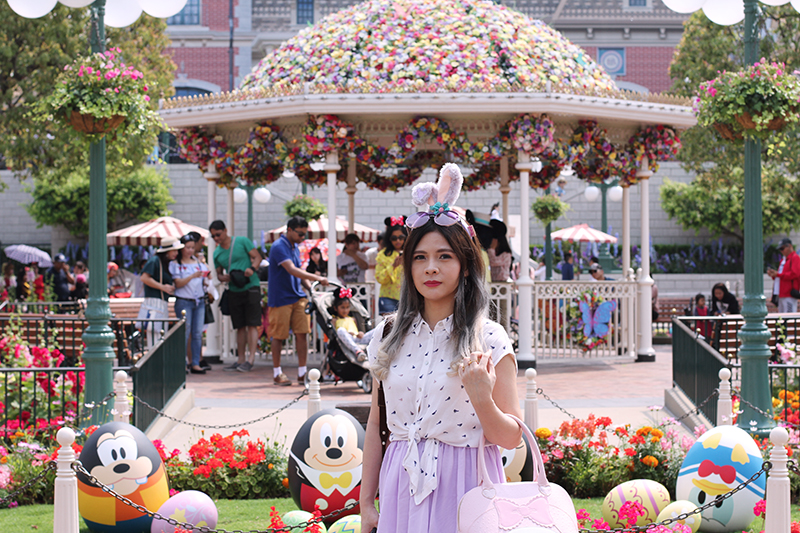 If you're not familiar, Stella Lou is a friend of Duffy in Duffy and Friends. She's not a main cast but I like this ballerina bunny her so much. Warning: The word for that day was literally Stella Lou so expect that keyword to come out here in my blog a hundred times.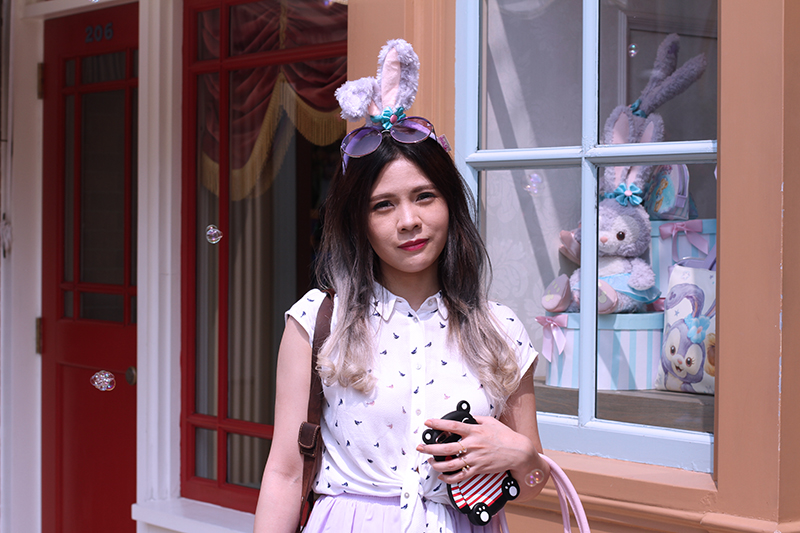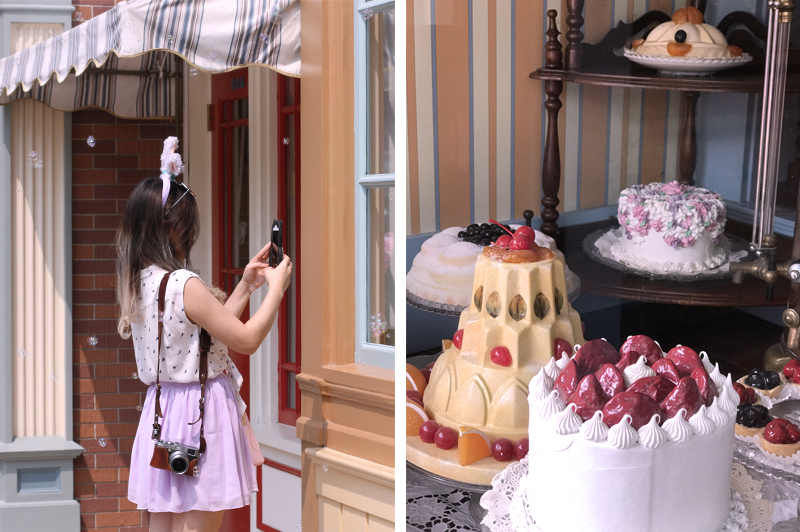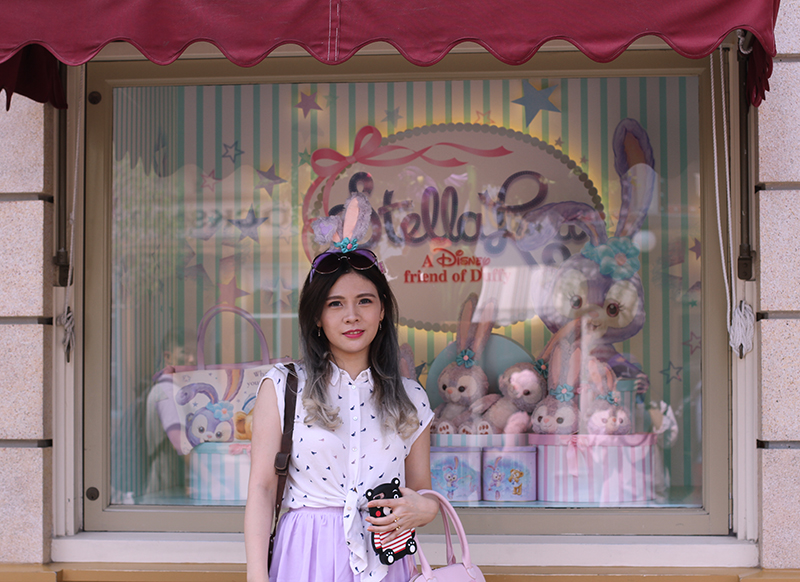 The main objective is to have a photo op with Stella Lou. I downloaded Hong Kong Disneyland mobile app just to see her schedules and track her down easily hahaha. I literally hunted a rabbit at Disneyland! And to complete the agenda, I Stella-Lou-fied during the day because why not?!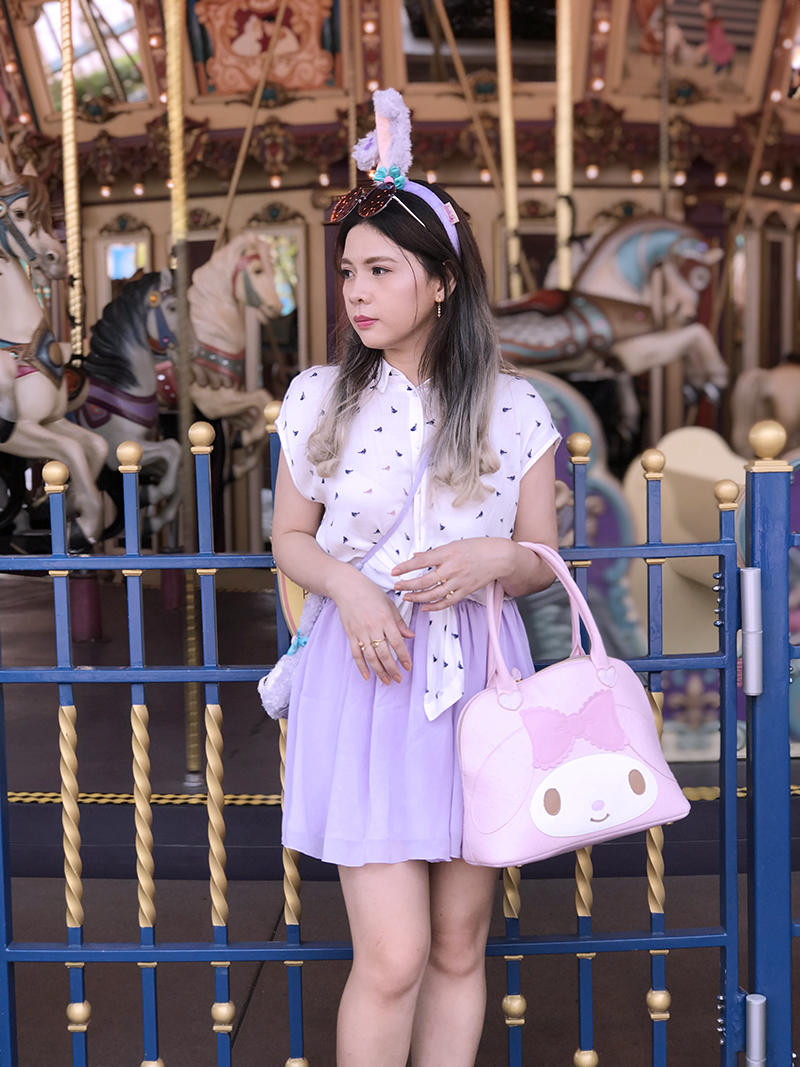 Top and sunnies from Forever 21// Skirt from Liz Lisa // My Melody bag from Sanrio Store // Shoes from Keds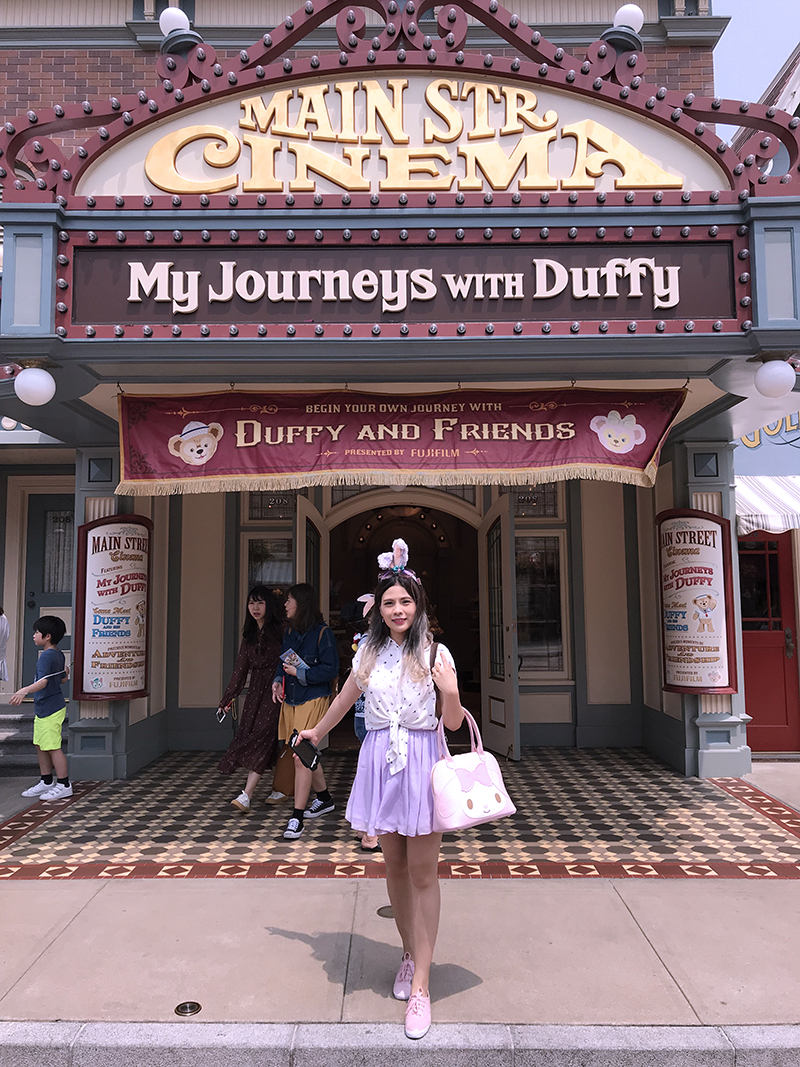 You're lost, My Melody. Hahaha! I'm quite surprised My Melody blends well at Disneyland. In fact, some Japanese girls were also wearing lolita outfits with Cinnamoroll design and nobody cared.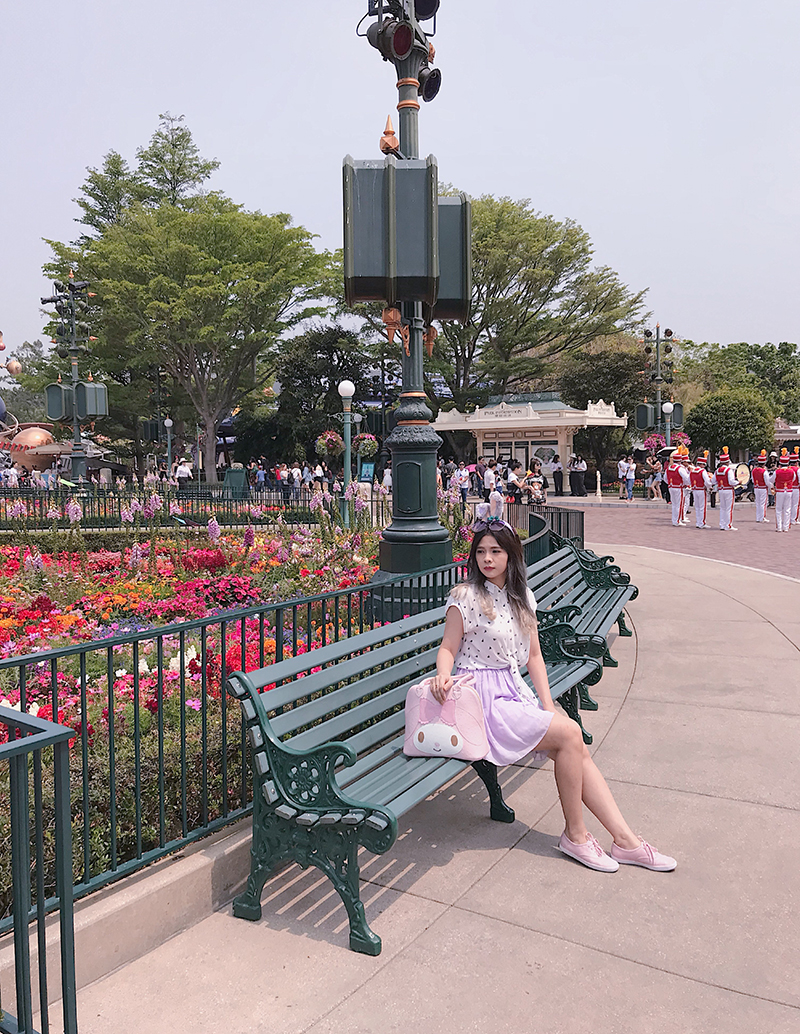 I really wanted to wear more cutesy ensemble but I just opted for a more comfortable outfit since it was very hot that day and I knew that hunting for a purple rabbit would be really exhausting.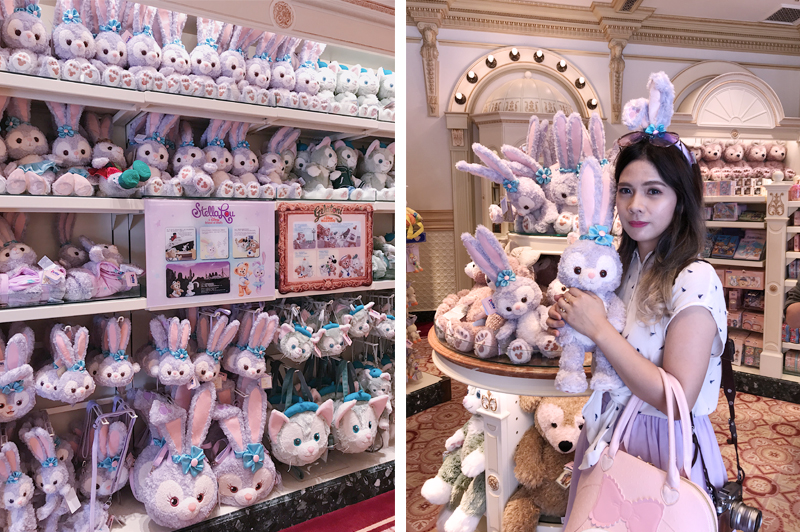 What's fangirling without taking home some Stella Lou merchandise? I got a small discount since we purchased our Disneyland tickets via Klook.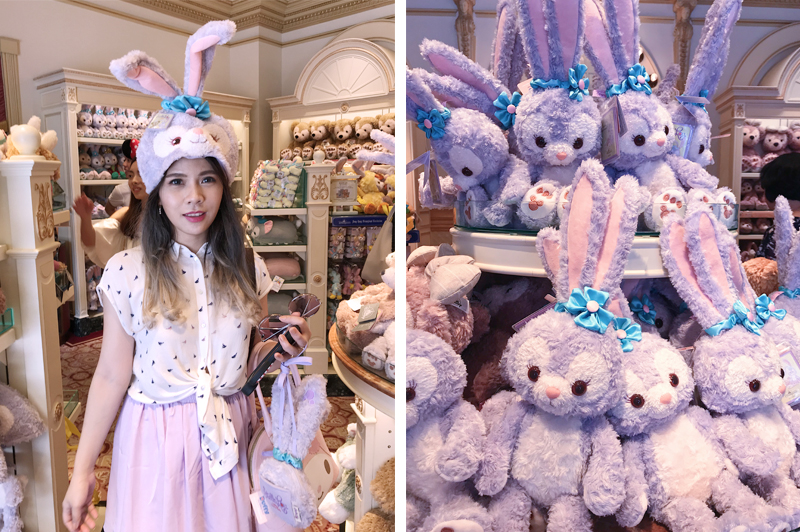 After staring at so many merchandise, my boyfriend Eton said, "O ano na?". I normally shop for clothes quickly so he's not used to shopping for too long. We went out of the store with Stella Lou shopping bags anyway. I kept all of it!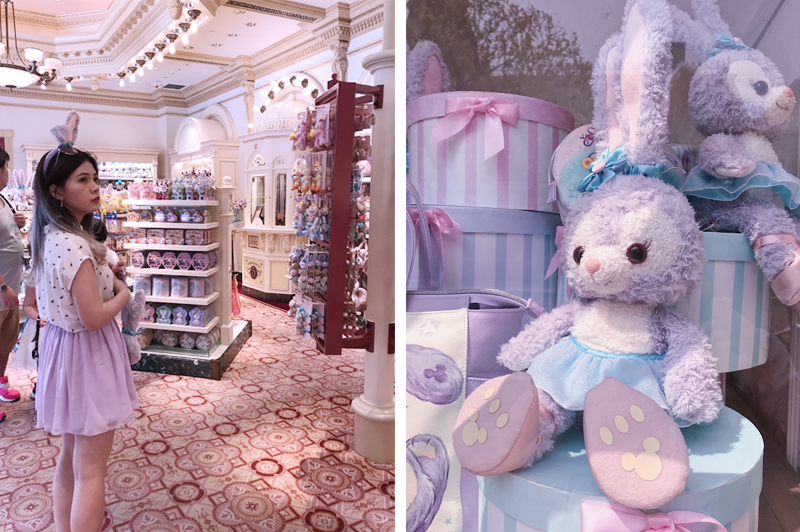 Spotted no Stella Lou in the area in the morning. Me and my boyfriend asked one of the cast members if the parade schedules in the app were accurate. She checked on her logbook and said that there were no scheduled Meet and Greet for Stella Lou. Wait, what???? That's not true! My world suddenly became dull (OA??!) but then the cast member told us that there's a Duffy and Shelliemay Meet and Greet. Oh, that will do!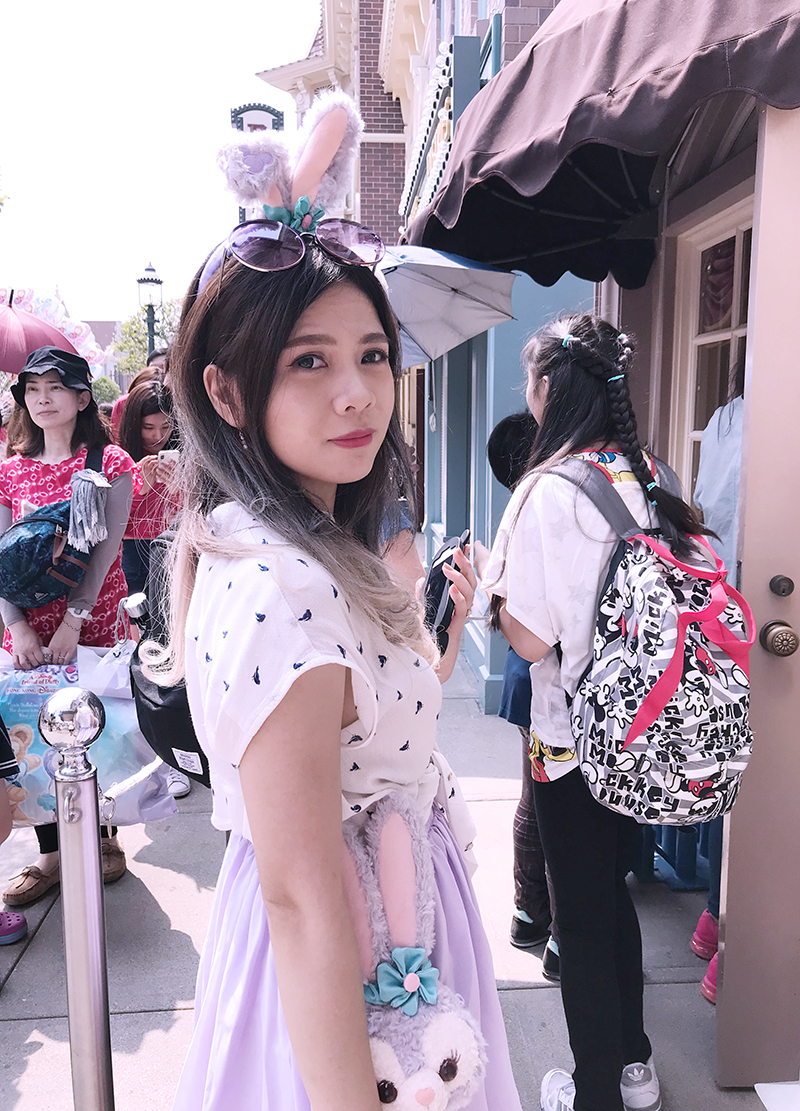 So we patiently waited and lined up for the meet and greet at the Main Street Cinema and finally met my new friends, Duffy and Shelliemay! I think someone was not pleased. Haha!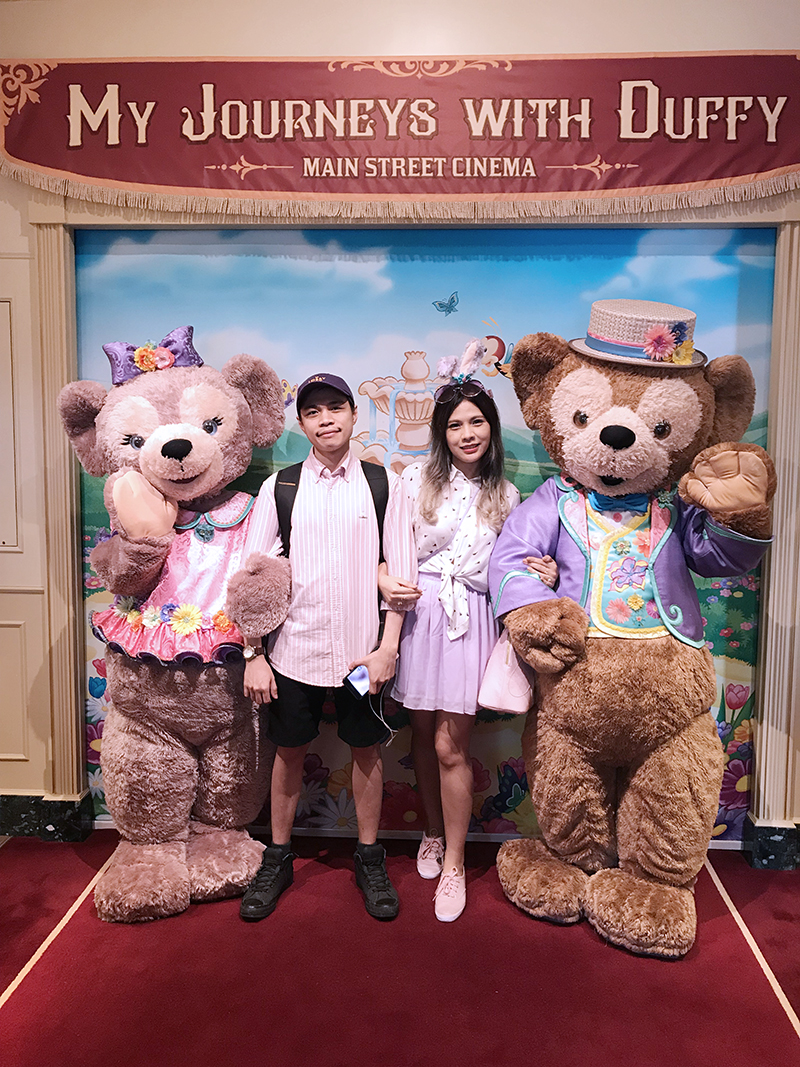 So it was a mission unaccomplished yet accomplished after all. We also had a photo op with T'Challa of Black Panther as per boyfriend's request. Our next plan was to explore the places we've never explored before in Disneyland like Tarzan's Treehouse.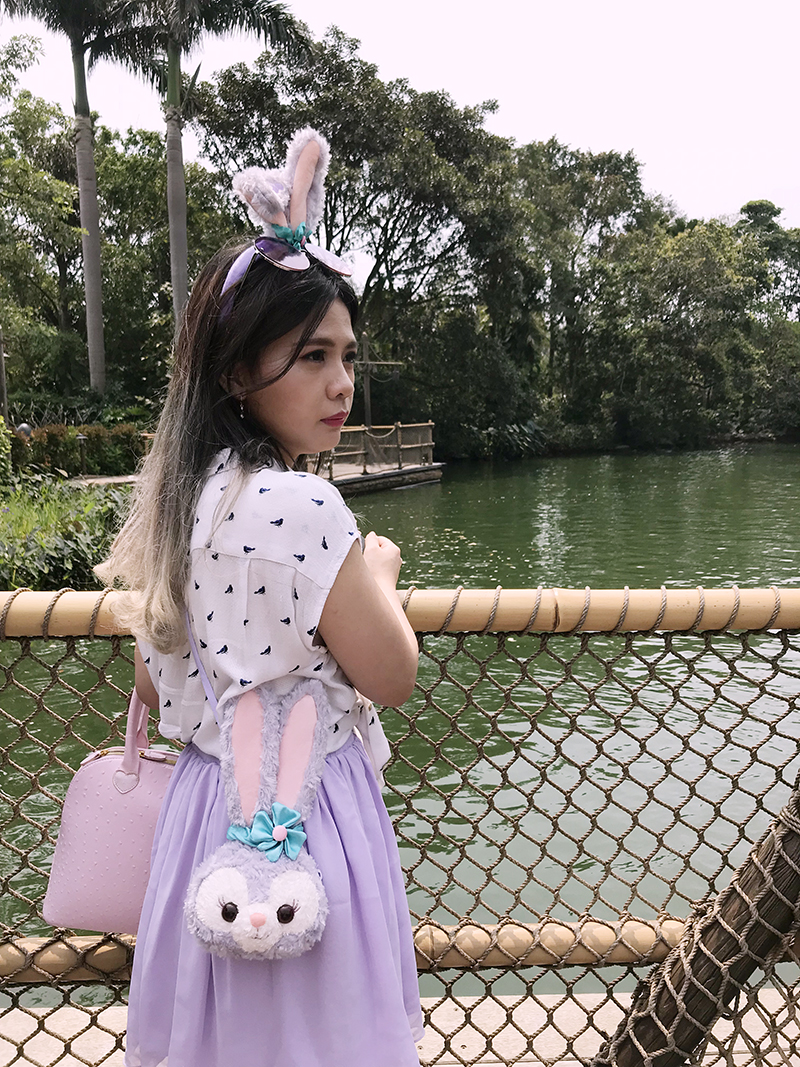 We also decided to explore the Disneyland Resort Pier, Disneyland Hotel an Disney Explorer Lodge. We skipped Disney Hollywood Hotel because we wanted to go back to the park and have some more fun.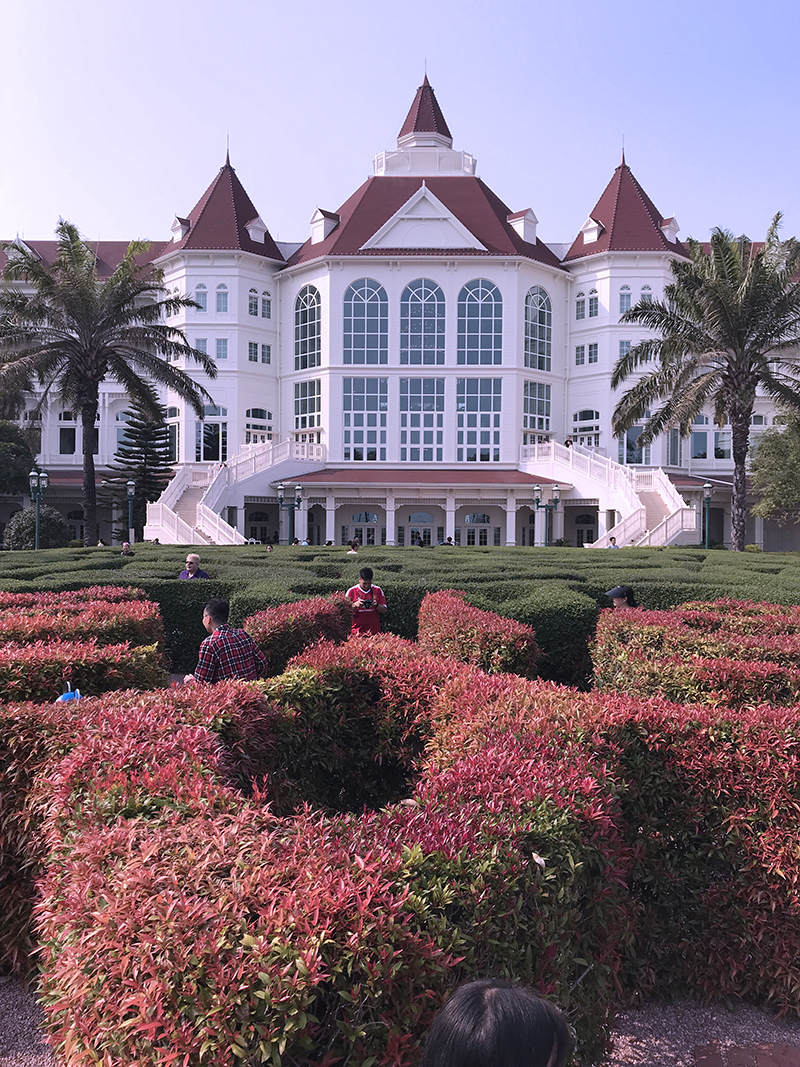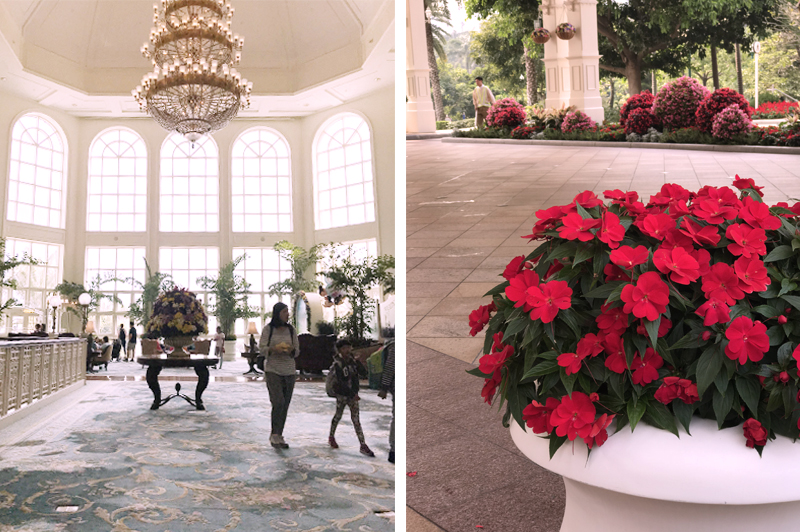 I am loving the Victorian interiors at the Disneyland Hotel. It looks like an elegant and classic Disney palace for fairy tale lovers. Lucky guests may meet some of the Disney princesses at the lobby!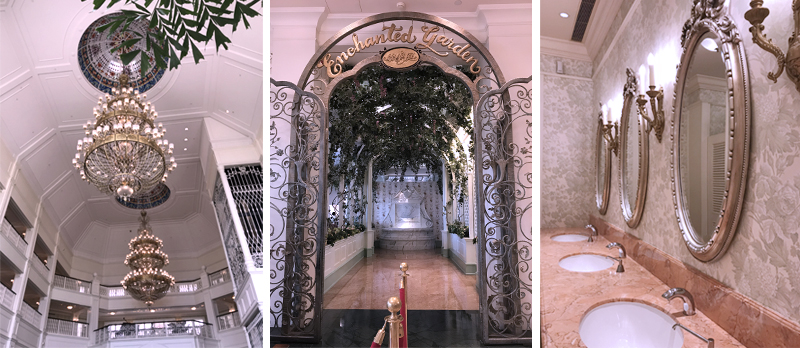 You can also find a salon here where you can transform into a little Disney princess complete with hairstyling, makeup and more. The salon is also available inside the theme park but in case your kids would want to transform into a princess even before entering the park, they can have it done inside the hotel.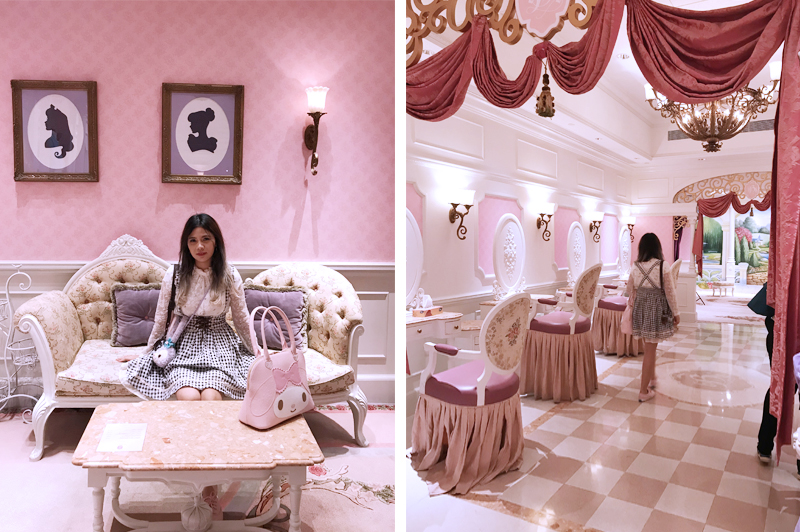 Disney Explorers Lodge is very different. The place has a vintage explorer theme, probably made for the boys.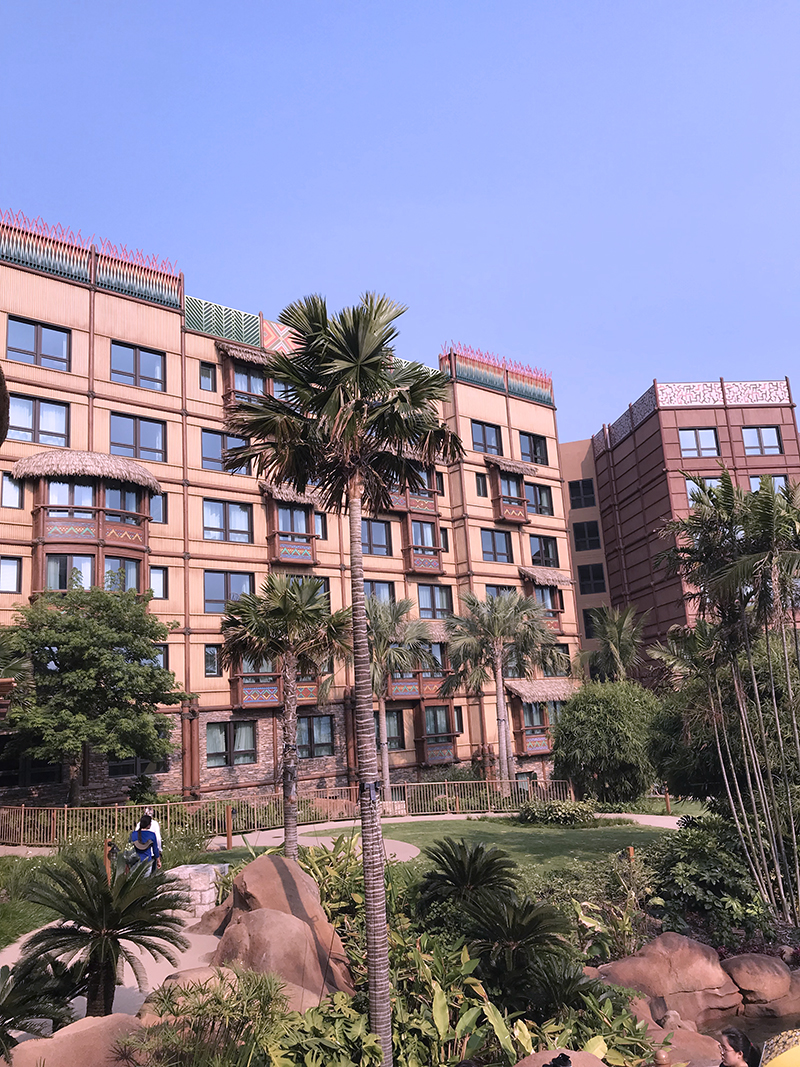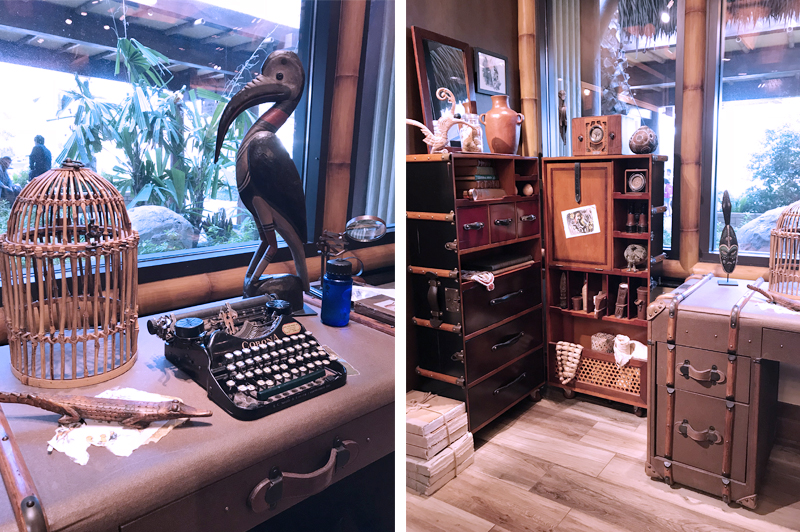 They have the Dragon Wind Restaurant where you can spend time with Mickey and Friends while having breakfast. That's a great plan if you don't want to line up under the sun in the park however, you cannot dine here if you're not a staying guest – like us. *cries*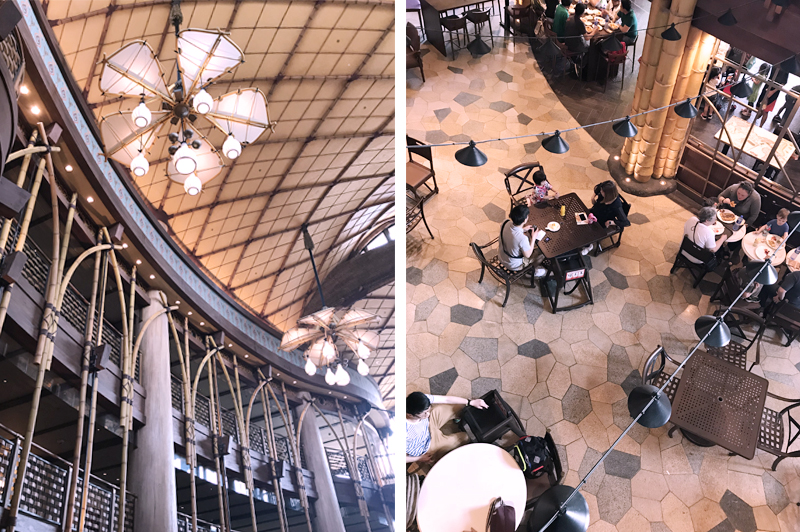 Now back to the park, while on queue for a Mickey waffle, I literally ran to the parade lane to see who are there. I feel like Stella Lou will be part of the afternoon parade and guess what?
STELLA LOU!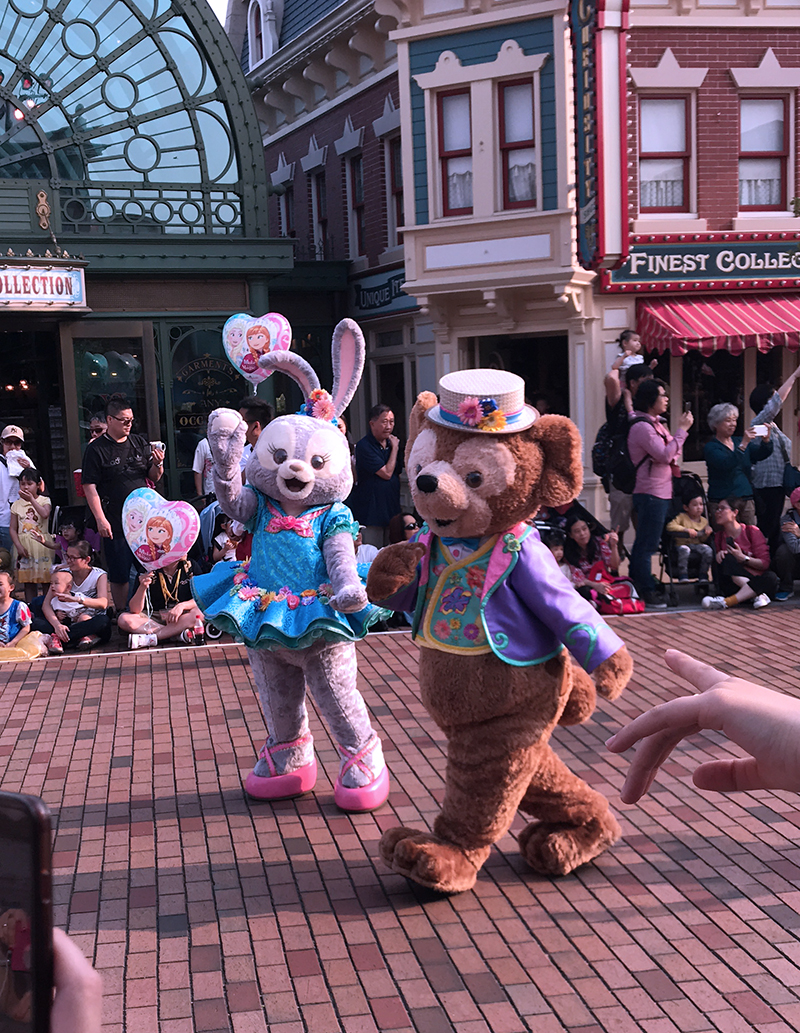 Ta-da~ My day is complete!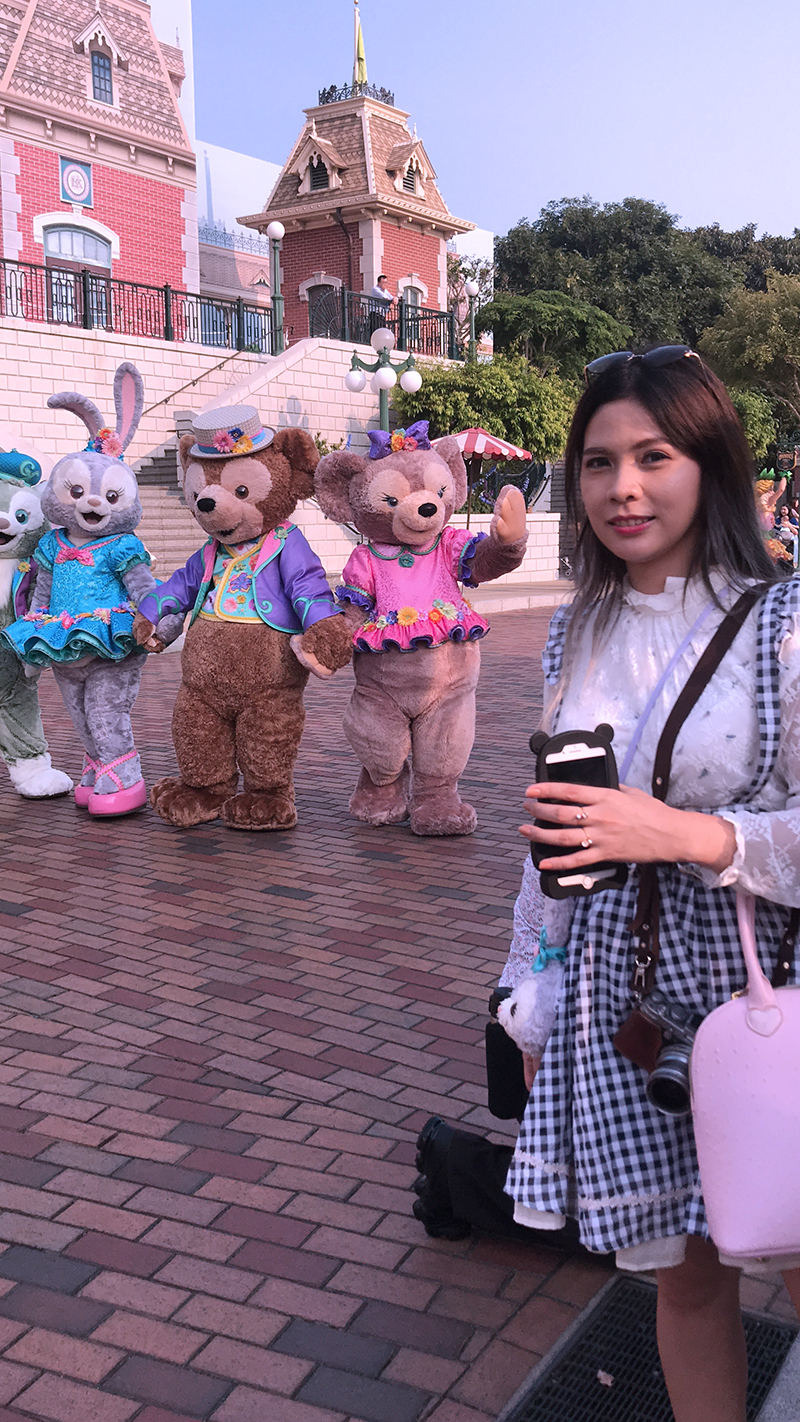 After fangirling, we went to Iron Man Experience, the newest ride in the park.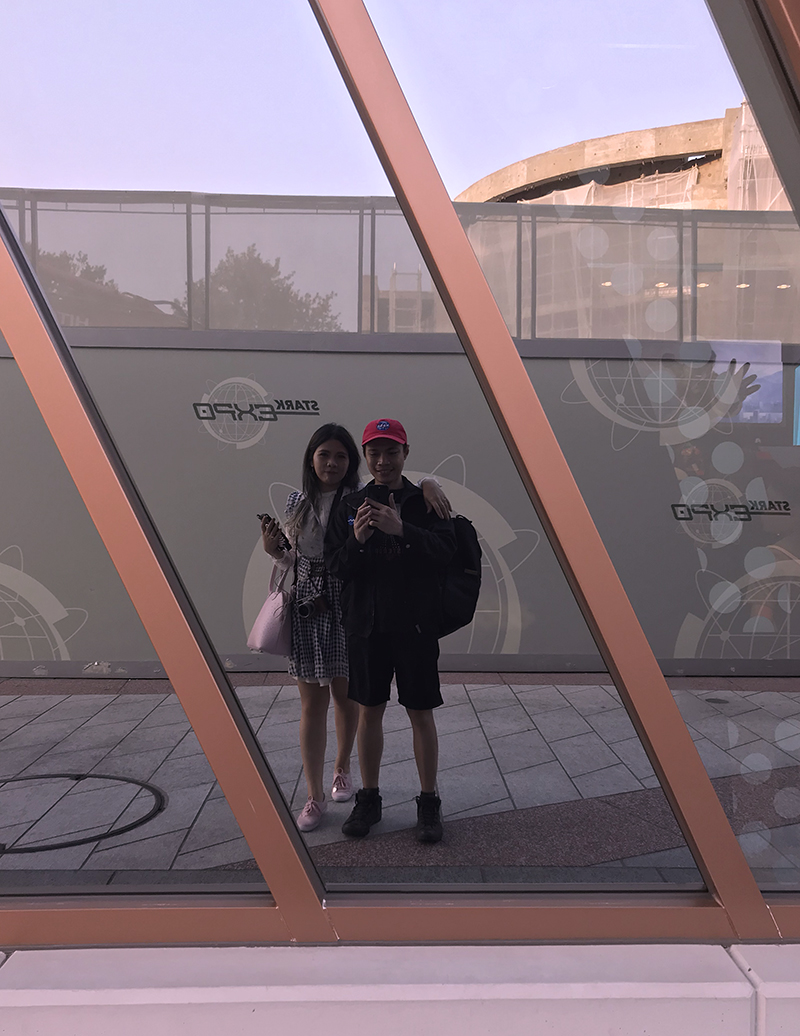 Then we went to It's A Small World as I haven't seen the palace at night. It's magically beautiful!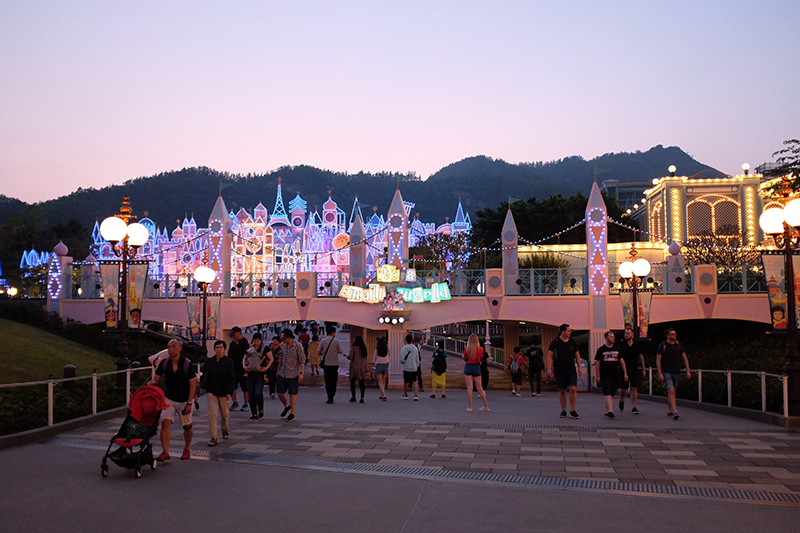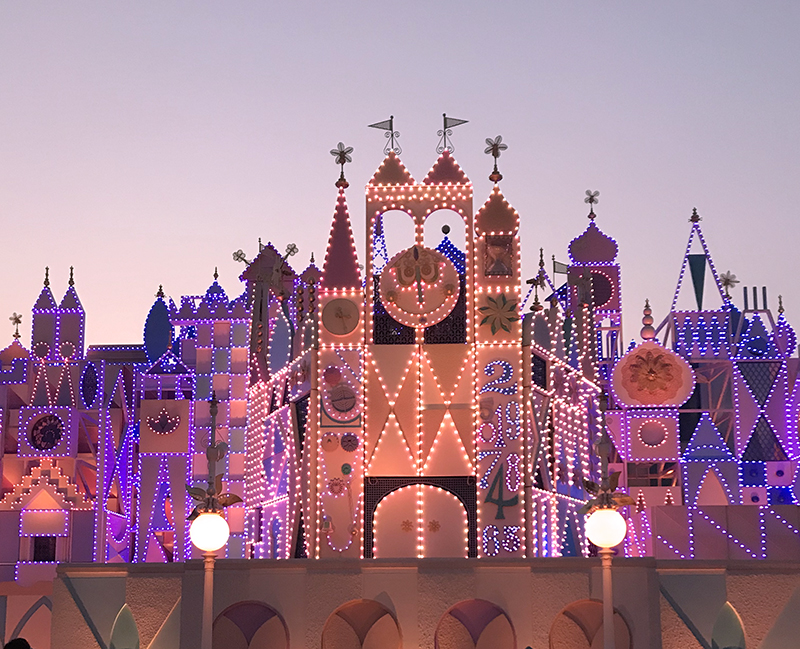 And then we ended the day at Toy Story land which is also beautiful at night.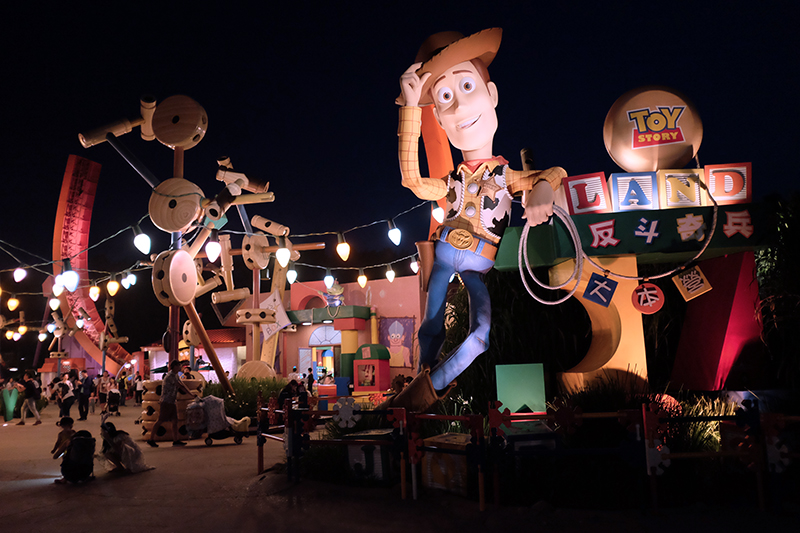 I hope you enjoyed reading this post!
'Til next time!
You might also like