It's the season of heavy workload again for me to the point that I get headaches, muscle pains and allergies. Inhaler works for sinus congestion and I sometimes bring a white flower oil with me but it's too strong that it causes skin burns on my skin. I thought it would be best to just blend my own essential oils at home with Favori Scents and get the best EO that works for me.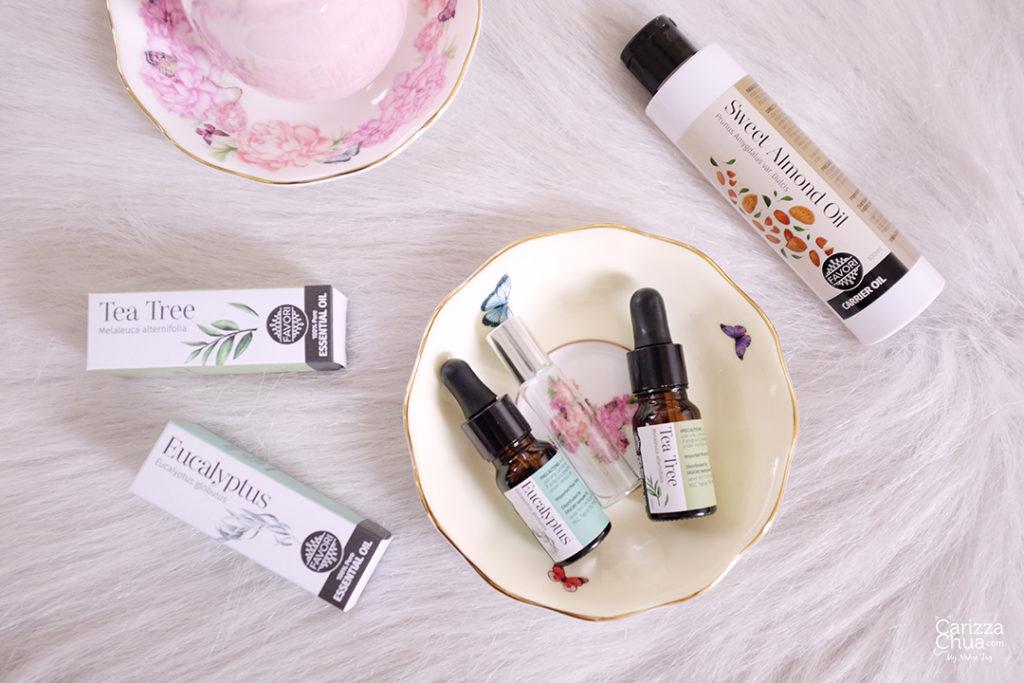 Favori Scents is a handcrafted aroma oil that goes with a lot of research and testing to achieve sublime formulations that capture every individual's unique scent preference. They have a wide collection of essential oils -lavender, eucaplytus, tea tree, lemon, roman chamomile and peppermint. I have here Eucalyptus and Tea Tree 100% Pure Essential Oils and a 100ml bottle of Carrier oil.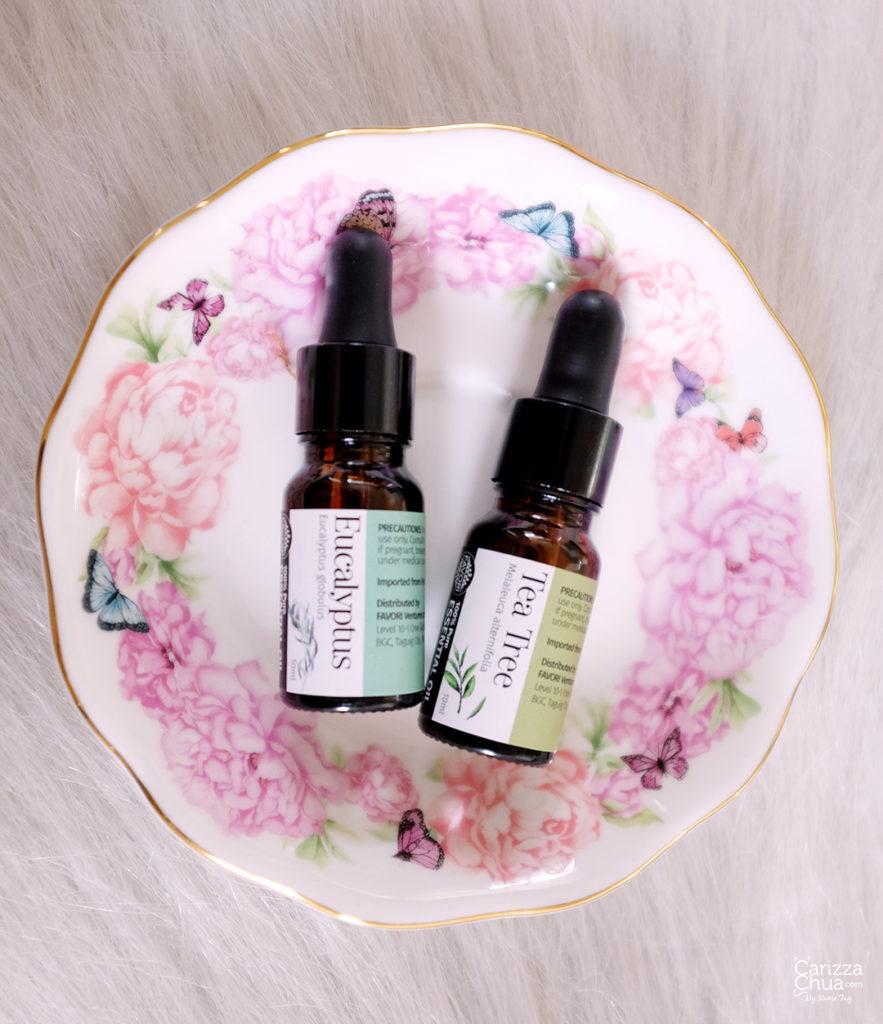 Eucalyptus is very effective for my allergies and colds while Tea Tree oil is good in fighting infections. I simply dilute these two in a Sweet Almond Carrier oil, about three drops from each and placed it in a roller bottle.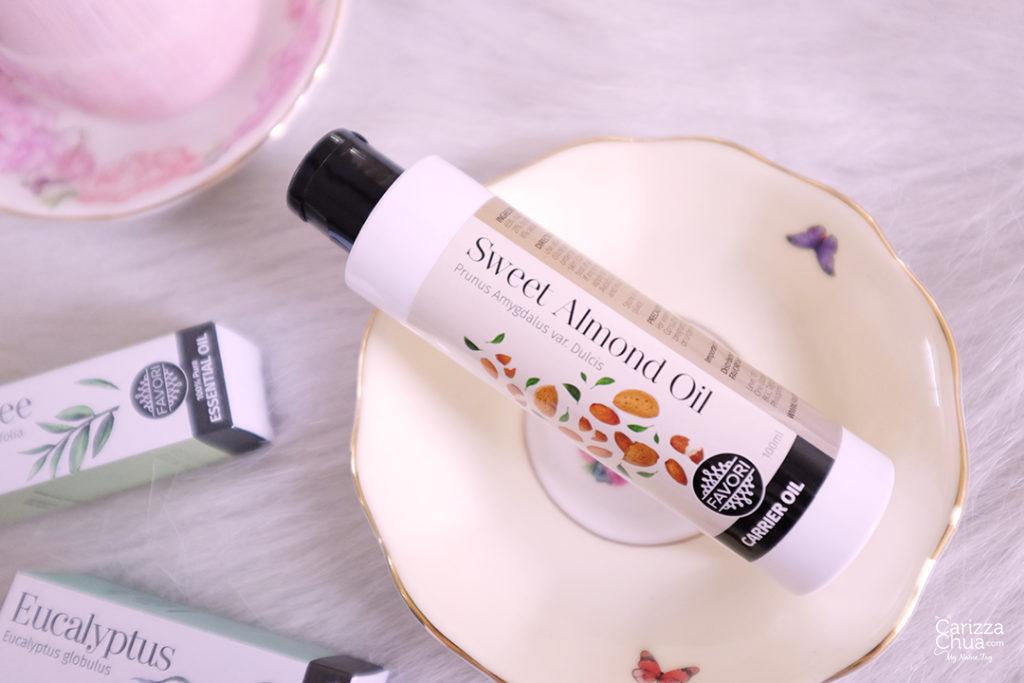 Favori Scents provided a label sticker too so you can name your own EO blend. Help me name mine! I also conducted a skin-patch test to make sure that my EO doesn't cause any skin irritation.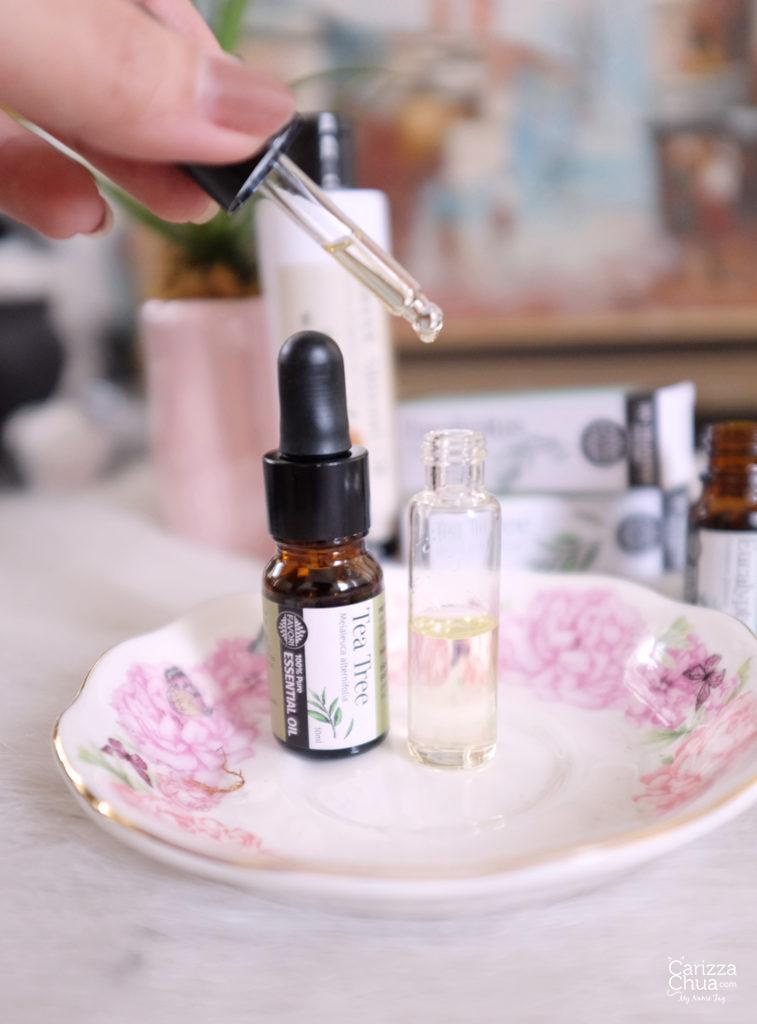 I usually apply this on my nose for quick sinus relief. I also apply this on my chest and my back. The aroma of my own Favori EO blend is quite subtle, but will become more pronounced when the oil is gently massaged on skin because of its natural warmth – just the way I like it. Have you tried making your own essential oil or infusions at home? Share some essential oil recipes on the comment section below. I'd love to hear from you!
The FAVORI 100% Pure Essential Oils are available in Glorietta 3, Robinson's Place Manila, SM Megamall, SM City Marikina, ​S​M​​ ​Southmall, and Market! Market! You may also purchase online at www.favori.ph. For more information you may follow them on Facebook, Instagram or on Twitter.