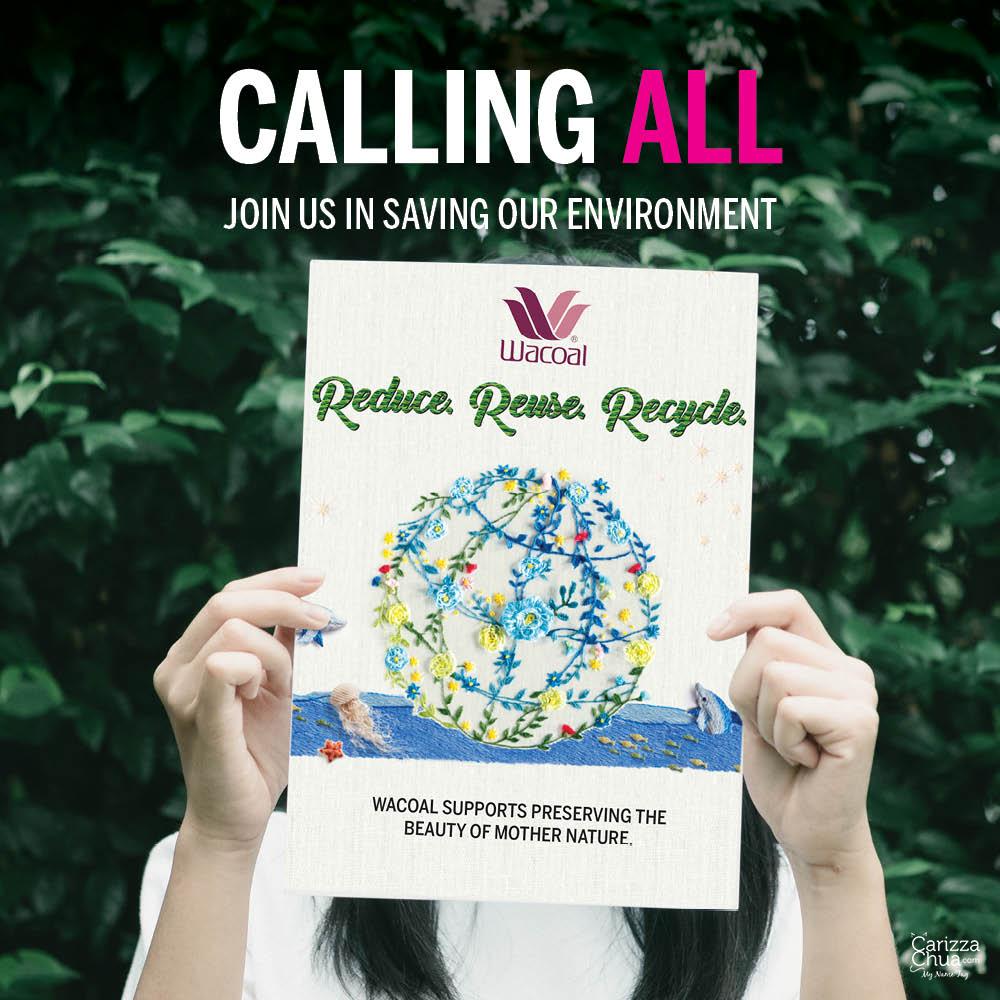 Hi ladies! Join Wacoal in saving the environment! Wacoal Philippines is hosting a bra drive from July 1 to September 30, 2019 which aims to convert your old bras to fluff fuel which is a more affordable, eco-friendly and space saving alternative to other types of fuel like coal.
Bring your old bras at selected Wacoal Branches. Probably at the main Wacoal stores and not at Department Stores.
Wacoal Boutiques:
2nd Floor, Ayala Malls Circuit Makati
2nd Floor, Ayala Malls Vertis North
2nd Floor Midtown Wing, Robinsons Place Manila
2nd Floor Venice Grand Canal Mall
2nd Floor. UP Town Center
UG City Wing, SM Seaside CebuWacoal Counters
Inside Department Stores of:
Rustans Alabang
Rustans Makati
Rustans Shangri-La Tower
Rustans Gateway
Rustans Cebu
Gaisano Metro Alabang
Gaisano Market Market
Gaisano UP Town
Gaisano Marqueemall (Angeles, Pampanga)
Gaisano Grand Buhangin, Davao
Wacoal Direct Sale Branches:
Direct Sales Ayala Ave, Makati
Direct Sales Quezon Ave, Quezon City
Direct Sales Starmall, Muntinlupa
Direct Sales Recto Ave, Davao City
Direcy Sales Capitol Cite, Cebu City
Direct Sales San Fernando Pampanga
Direct Sales Ilo Ilo City
Direct Sales Cagayan De Oro City
Ask the person in charge for a bra recycling bag which can contain approximately 4 bras. Then deposit your old bras in our bra recycling bin. All Bra Recycle Bags delivered to Wacoal will not be unsealed, and will be directly processed into Fluff Fuel. For every customer or Wacoal Partner who will bring their old bras, they will get a FREE Wacoal Reusable bag, Tissue Holder or Wacoal Fan. Remember, recycling is important and a little difference can go a long way.
For more information about this campaign, please visit http://bit.ly/WacoalBraRecyclingCampaign. Let's all Reduce, Reuse and Recycle!